Heli-skiing Not Just For The Rich And Sponsored – Southern Lakes Heliski – Travel
May 6th, 2017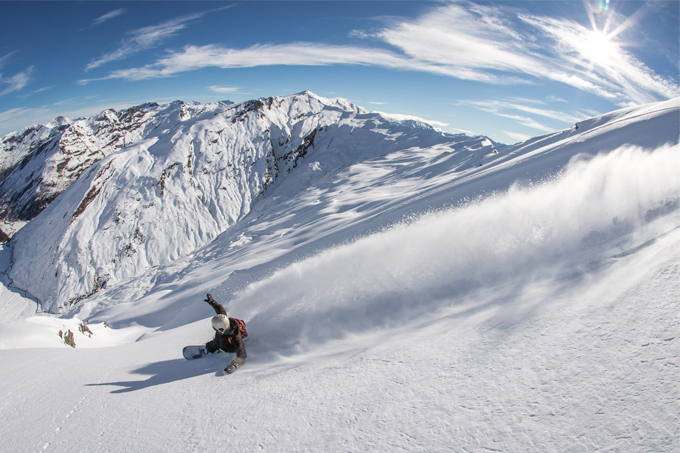 Replace the chairlift with a chopper and you'll be skiing freshie's like this all day long. Source:: Southern Lakes Heliski
Mountainwatch | Matt Wiseman
Any skiing is better than no skiing. However, there's a big difference between getting four people on a quad chair and conversing on the way up to the peak and getting four people into a helicopter and doing the same. At the very least, in the helicopter you'll probably be too busy looking at the expanse of mountains below to talk at all.
Whilst many people are under the impression that this mode of transport is reserved for either the very sponsored or the very rich, this is not strictly true. In fact most heliskiers are considered intermediate skiers as well as heliski virgins.
One particular heliski operation that makes themselves available to the everyday skier is Southern Lakes Heliski, a New Zealand based operation that began in 1985. To qualify yourself for their operations, you only need to be able to link your turns on a blue run at your local hill.
If you can do so, they'll replace the hard resort piste with New Zealand's powder covered Southern Lakes region – that includes Kingston, Queenstown, Glenorchy, Wanaka, Makarora, Ohau and Mt Cook.
In this region, an intermediate skier can link their turns on wide powder covered bowls whilst just around the corner, an advanced or expert skier can be treated to a combination of steep chutes, cliff drops and natural half pipes.
This breadth of terrain is most apparent with Southern Lakes Heliski who command the most terrain of any heliski operator in the region. They can drop skiers and boarders on 11 different mountain ranges and at the top of over 600 unique runs. These average between 600m and 1000m of vertical and can take anywhere between 15 minutes and 1 hour to ski. The best snow found between 1200m and 2585m above sea level.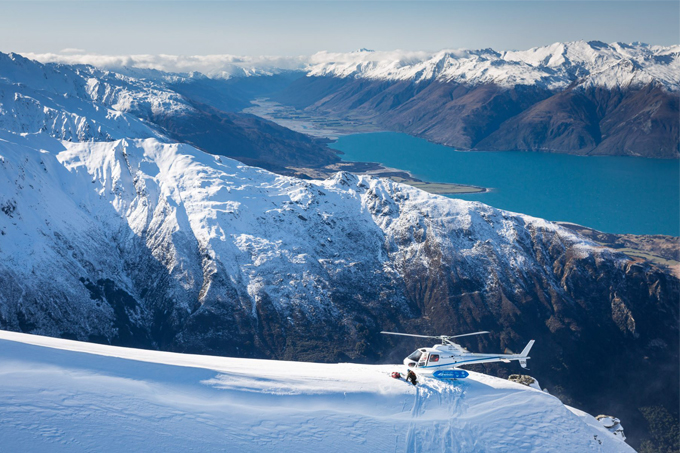 The metal bird perched above Lake Wanaka. Source:: Southern Lakes Heliski
Whilst heliskiing is typically a sure bet for finding excellent snow conditions, the grasshoppers predictions for an above average season in New Zealand make the thought of heliskiing even more exciting.
"If I were a betting critter I'd say that the Southern Lakes and the Canterbury High Country will be where the action is at this year with a few epic powder days likely." – The Grasshopper.
The Grasshopper attributes this to the increasing likelihood of an El Nino, which brings with it increased outbreaks of cold south-westerly winds. What this means to Southern Lakes Heliski is not only deeper runs but longer ones, down to lower elevations too.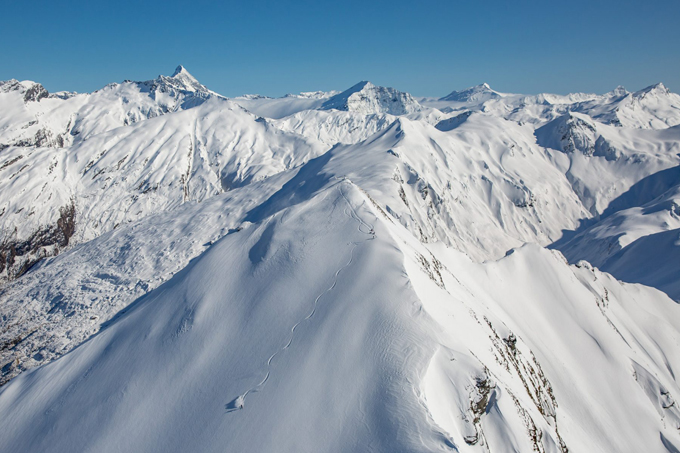 First, you'll have a bird's eye view of the best terrain NZ has to offer. Then you'll land and ski it. Source:: Southern Lakes Heliski
Although heliskiing is anything but a 'typical day', a typical day with Southern Lakes Heliski goes something like this.
At 7:45am you will receive a call confirming if the weather is good enough to fly. Queenstown and Wanaka boast some of the most bluebird days over the NZ winter and clearly aren't at a loss for snow because of it either. This means the bird's in the air an average of 4 days per week.
Your guide will then pick you up from your accommodation in either Queenstown or Wanaka and you and your gear will be transported to the departure point. From there you will be allocated a guide, with one guide being shared amongst no more than four other people. Groups are also tailored to individual's ability, so you won't feel like you're slowing anyone down or conversely spend unnecessary time waiting at the bottom.
Since safety is already a huge priority in the backcountry it should come as no surprise that it's even more of a priority when you introduce a powerful b2 helicopter into the mix. As such, you'll be given a personal avalanche transceiver and be taught how to use it. You'll also be taught mountain safety and helicopter safety techniques.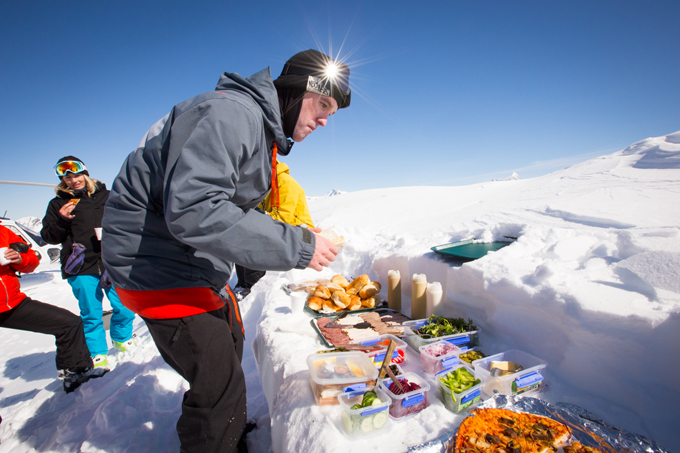 Lunch time. Source:: Southern Lakes Heliski
How many runs you do before returning home at around 5pm is entirely up to you. Starting at $995NZD, a range of packages are available from 4, 6 and 8 runs per day, to private charters that enable up to 15 runs and an unlimited charter, which as the name suggests is heliskiing's equivalent to an all you can eat buffet – the record being 22 runs.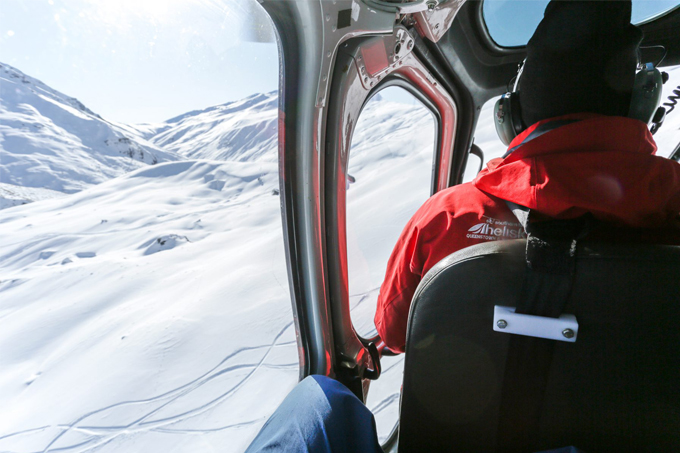 Spoilt for choice. Source:: Southern Lakes Heliski
So when should you visit the helicopter capital of the world? Well the season starts in late June and runs to the end of September, the busiest period being from late July to early September.
For More Info:
Southern Lakes Heliski – https://www.heliskinz.com
Southern Lakes Heliski – Instagram.
Southern Lakes Heliski – Facebook.
You can read the Grasshopper's latest NZ Outlook here.