How to Gear Up for Spring Touring in the Backcountry – Gear Guide
September 7th, 2021
Mountainwatch |Gear Guide
We are week into spring and for many it is usually prime time to tour and explore the backcountry  Of course, due to the current lockdowns in both Victoria and NSW, touring at the moment is restricted to those who live in and near the mountains.
Ironically over the past few weeks its seems more people have been making their way into the backcountry than usual, many with limited or no experience. We remain hopeful that the lockdowns will end while there is still enough snow around for spring touring well into October.
If you're keen head out and find out what this backcountry banter is all about, but don't know where to start?  Here are five backcountry kit essentials to make sure you're not left behind.
 A mountain guide once famously said that all you need in the Backcountry is: T.I.P.S.  Now these T.I.P.S are not of the financial variety, but rather the essentials: Transceiver, Instruction, Probe and Shovel.  These are non-negotiables once you leave the resort, especially further afield in places like Japan and North America.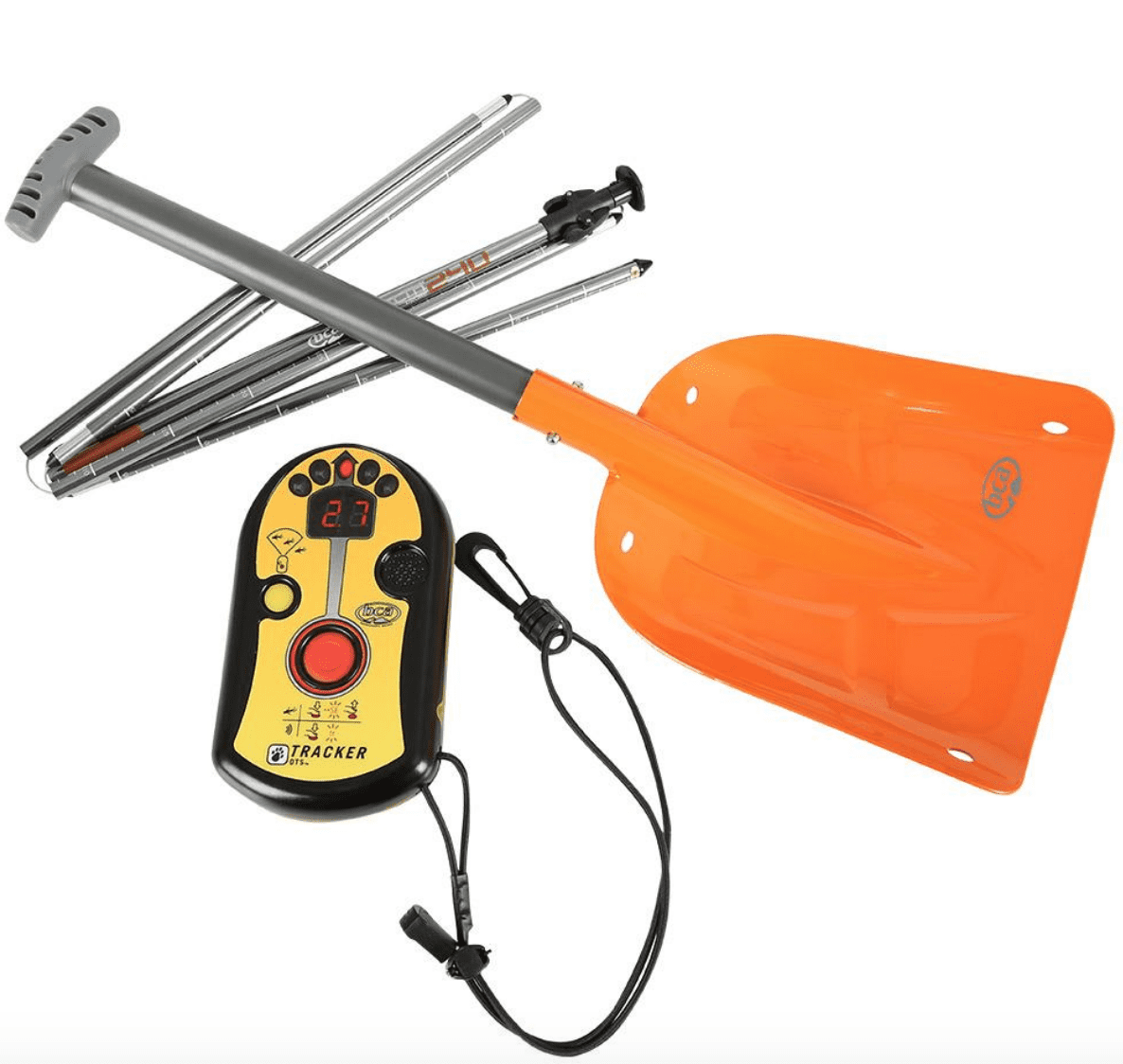 Transceiver: An avy transceiver is a device about the size of an iPhone, you wear it close to your baselayers, and as soon as you start your day you switch it to transmit.  In the event of an avalanche, rescuers will immediately switch their devices to receive and can then systematically search the zone for a signal.  Without one of these, your chances of rescue and survival decrease exponentially.
Probe: An avalanche probe is essentially a deployable collapsible stick between 2 and 5 metres long.  Once a victim is located, a rescuer can start probing the avalanche debris to locate a buried victim at depth.
Instruction: All this gear is useless without the knowledge of how to use it.  When the worst happens, you need to be sure that both you and your touring partners have the knowledge and capacity to use their tools and knowledge as quickly as possible to locate any victims.  A number of Australian providers offer the AST1, endorsed by the Canadian Avalanche Association.  This course should be seen as a baseline and further study that teaches the intricacies of decision-making in the backcountry is recommended.
Shovel:  Lightweight shovels will round out a backcountry avalanche rescue kit.  These are used to dig out survivors, but double as a handy kicker-building tool in less dramatic circumstances.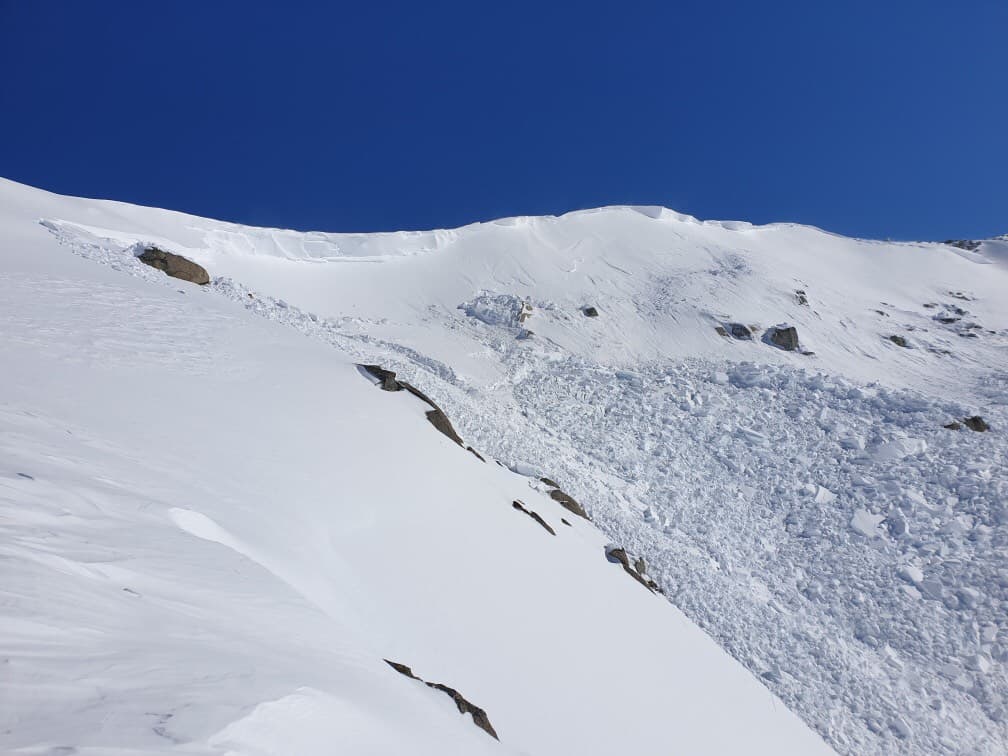 2 Breathable shell outerwear
Touring in the backcountry can be sweaty work, particularly in Spring.  While you're working hard on the skin-track you want your gear to be wicking that sweat away from your body and into the atmosphere.  But while one minute you can be sweltering, the weather can change in a flash.  This means your insulated outerwear that keeps you toasty warm from the chairlift to the bar just won't cut it.  Gore-tex fabrics were once the one and only when it came to breathable lightweight shells, but Gore-tex now has a number of competitors including 37.5 used by Rip Curl in its Backcountry Search Range and The North Face's Futurelight.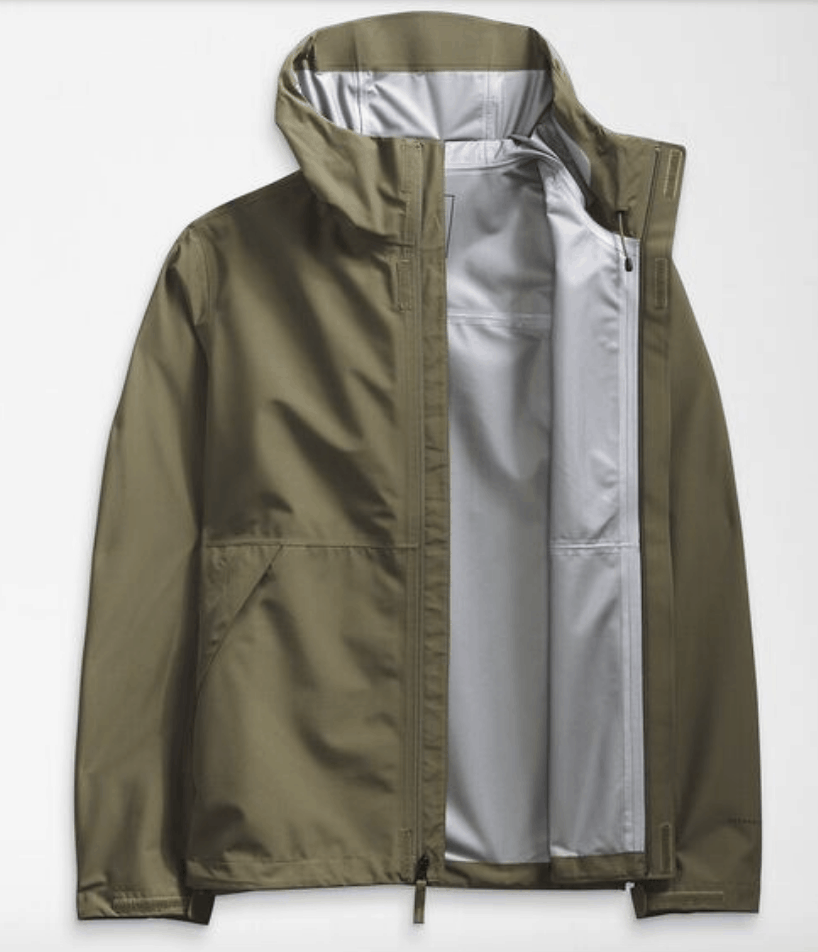 You just want to make sure you have a quality shell and all reputable brands carry technical shells that guarantee waterproof, breathable and durable quality.  The trick is to layer like an onion.  Natural fibre baselayers, followed by high-wicking mid-layers will make sure you can regulate your temperature like a pro.  Lightweight goose-down jackets that can be stashed in your pack will help you stay warm when the weather chills and are also handy for keeping your body temperature up while waiting at the summit.
3 Sleeping Bag and Tent
 If you're planning to overnight in the mountains, it pays dividends to invest in quality, four-season rated gear.  Your tent is the first place to start.  Mountain tents need to be able to withstand incredibly strong winds, and snow loading during storms that mean they're a lot more reinforced and gusseted than your average BCF-special.  Reputable brands like Black Diamond, The North Face and MSR charge a premium for their offerings, but they're built to last.  The second most important piece of overnight gear is your sleeping bag. Cold nights are a regular occurrence, and you need to make sure your bag is rated well enough to keep you toasty warm when temps drop.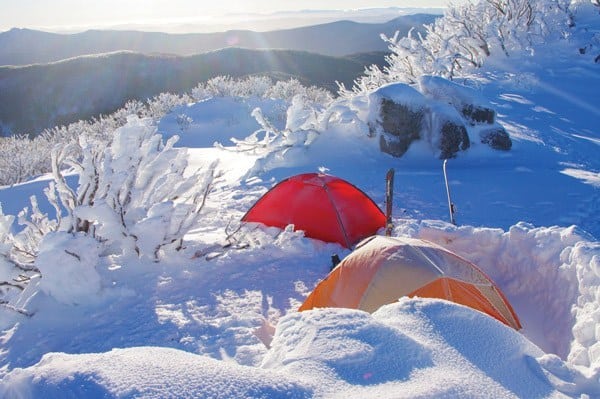 4 Skins
Climbing skins are basically sticky strips of animal fur (or nylon) that will stick to the base of your skis or splitboard to allow you to move forward on the snow, but not backward.  This allows backcountry skiers to ascend slopes with efficiency and control. Not all skins are created equal. Mohair is most commonly used on traditional skins, these give ample glide, but lack durability and are often expensive.  Nylon on the other hand, offers more durability, especially in places like Australia where our spring freeze-thaw cycle causes the snow to become quite granular. Skins attach onto your base using a special glue, once this glue wears through, you can get them re-glued, saving considerable dollars in the long run.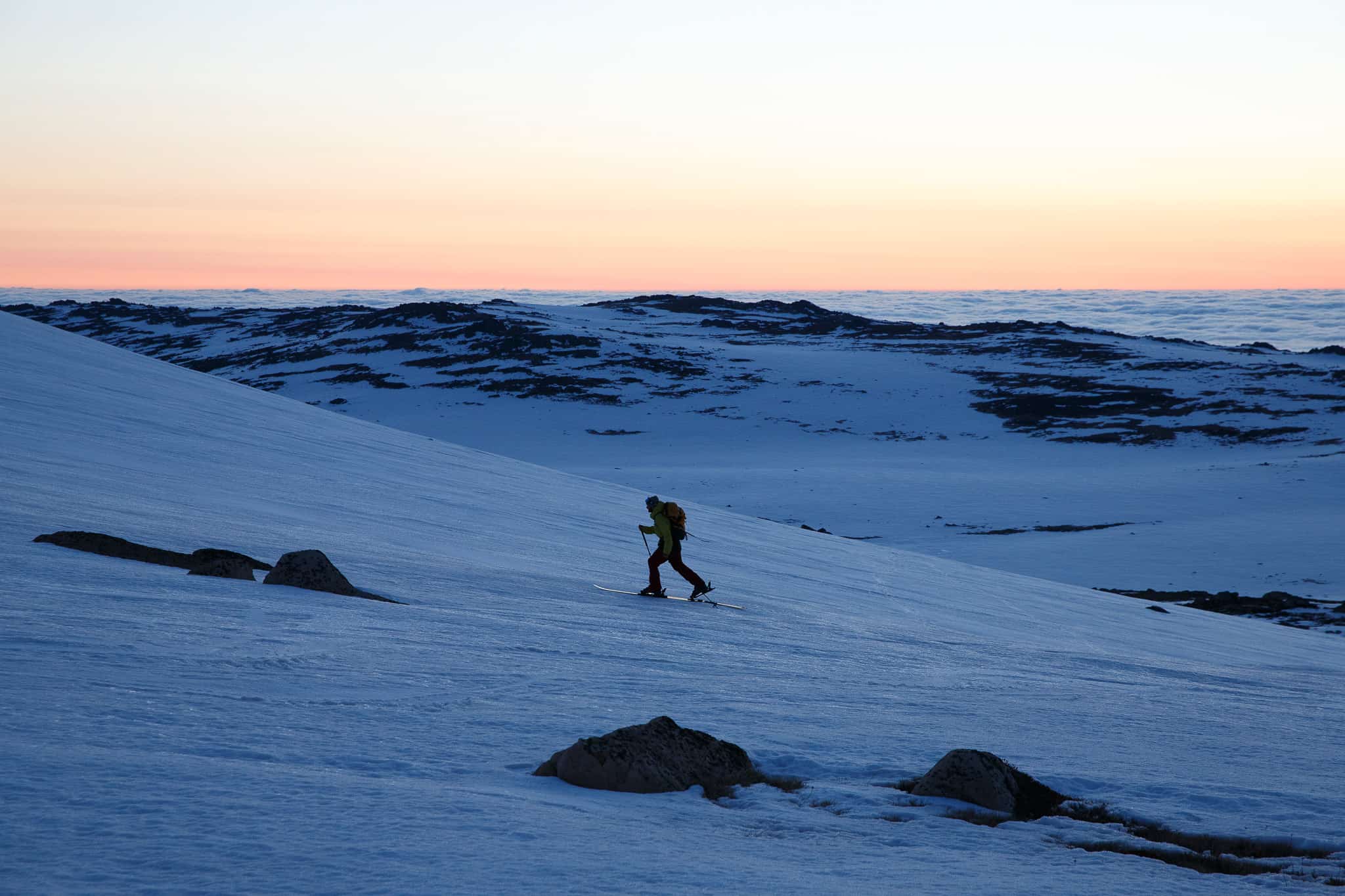 5 Splitboard / Snow shoes
 Skiers have it pretty easy when it comes to equipment, only needing to make decisions based on weight and convenience.  Snowboarders, on the other hand, need to make a tough decision. Should you invest in a splitboard, or just buy some snowshoes and carry your board on your back?  Each has its advantages and disadvantages, most notable is the decision of whether to accept the performance compromise of a splitboard over a conventional snowboard for the descent.  These days the splitboards are made stiff and strong, meaning if you can afford the investment needed for the latest set-up, you'll barely even notice the difference.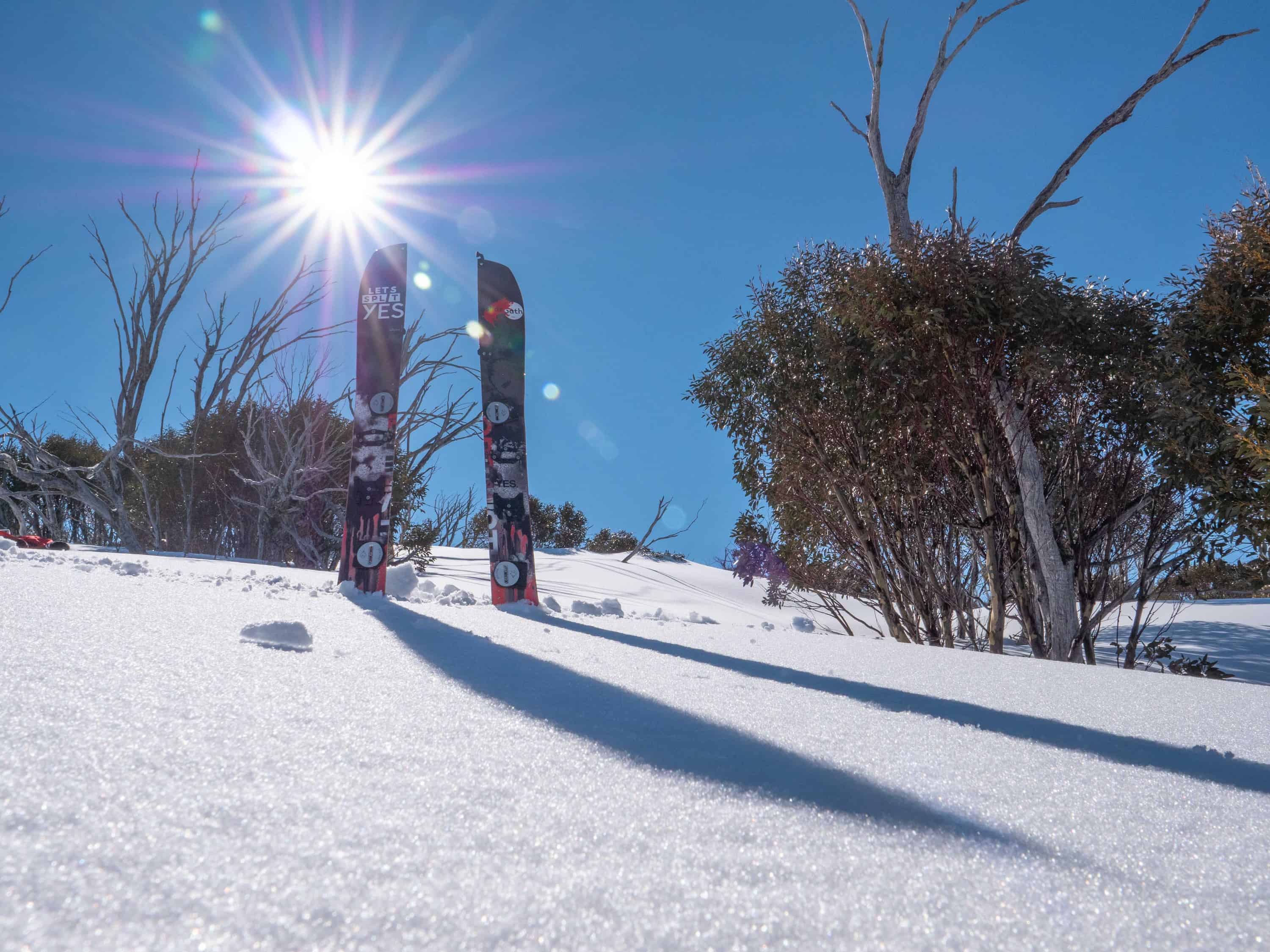 Check out the backcountry section on the Mountainwatch store for your BC needs.
Now that you know what you need for venturing in the backcountry, check out The Western Faces, a  film from The North Face that captures the unique nature of the Australian Alps.