Inbounds Avalanche Buries 5 Skiers At Jackson Hole Over The Weekend, No Major Injuries Reported
December 3rd, 2018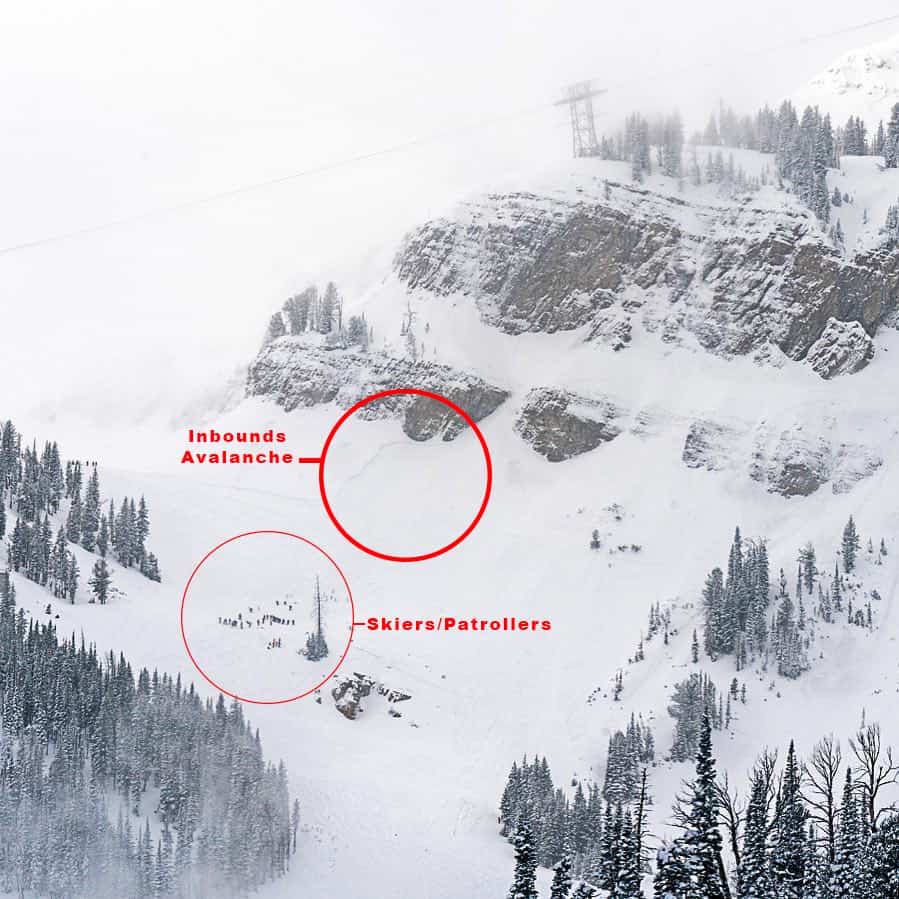 Mountainwatch | News
Skiers triggered an avalanche at  Jackson Hole Mountain Resort at 9:55 a.m. on Saturday, Dec 1, which resulted in the burial of five people to varying degrees, all of whom escaped with minor injuries. 
The slide occurred in the 'expert chutes' area of the resort that was open to the public at the time.
The avalanche's crown was roughly 2 feet deep and 150 feet wide (45m) on the southern end of the Expert Chutes, said resort spokesperson Anna Cole.
About 15 to 20 people, including an unknown number of children belonging to a local ski club, were on the slope at the time.
https://www.instagram.com/p/Bq26yTBlsQT/
JHMR ski patrol and staff were on the scene by 10:00 a.m. and other skiers nearby were already engaged in extricating those buried – one of whom was a woman almost completely buried, with just her head and hand visible, according to Cole.
The search concluded at around 11:20 a.m. after the JHMR ski patrol conducted a large-scale probe and K-9 search of the area. However, lifts stayed closed as patrollers continued "avalanche reduction efforts" into the afternoon.
Resort workers had reportedly set off explosive blasts at the site of the slide in the morning, which set off several smaller slides, before deciding to open the run.
It was Jackson Hole's first inbound avalanche involving the general public since a Wyoming man was killed in a 2008 slide at the resort, Cole said.
https://www.facebook.com/photo.php?fbid=10216114768416003&set=a.1327830609872&type=3&theater
The Bridger Teton avalanche forecast had this to say on the morning the slide occurred.
"Dangerous avalanche conditions exist. Up to a foot of new snow has fallen in the past 24 hours and over two feet of new snow with nearly three inches of moisture has fallen since Tuesday. Southwest winds veered to the west and increased overnight. This snow has been falling on an early season snowpack that has poor structure. A weak layer of faceted snow that was buried on Thanksgiving is widespread and may become unstable due to this new load. At the mid and upper elevations human triggered avalanches are likely in steep terrain. Natural avalanche activity is possible. Avalanche types include loose snow sloughs in cliff areas and steep terrain, fresh soft wind slabs along the leeward side of higher ridge crest and deeper slab avalanches that can fail on a persistent weak layer of faceted snow and crust. Careful snowpack evaluations and conservative decisions are essential for safe travel in avalanche terrain. Watch for areas of unstable snow on isolated terrain features at the lower elevations."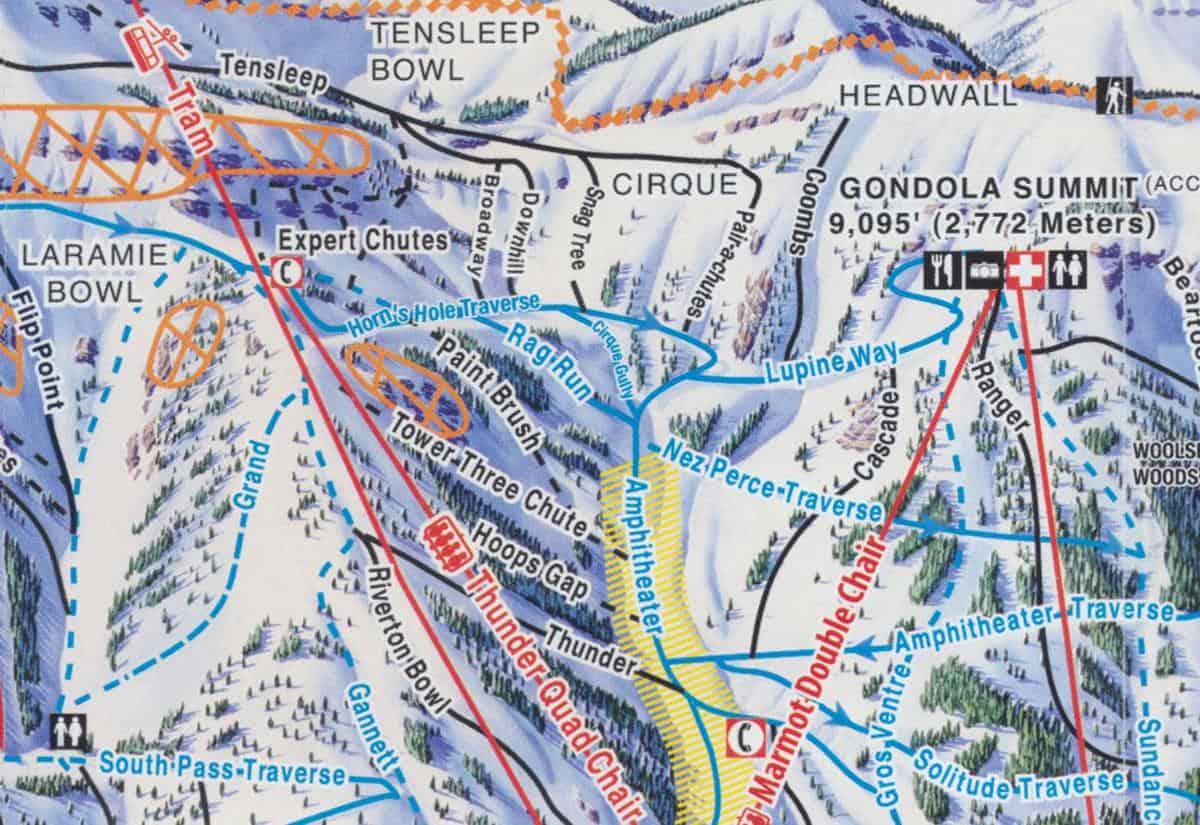 Recent storms have left much of the Rocky Mountains subject to increased avalanche danger, including Colorado, Wyoming, and Montana.
Our praise goes out to the ski patrollers and other skiers/witnesses who involved themselves in the swift recovery of those buried.