Japan Insider – Nagano Prefecture – Shiga Kogen Ski Area
January 13th, 2017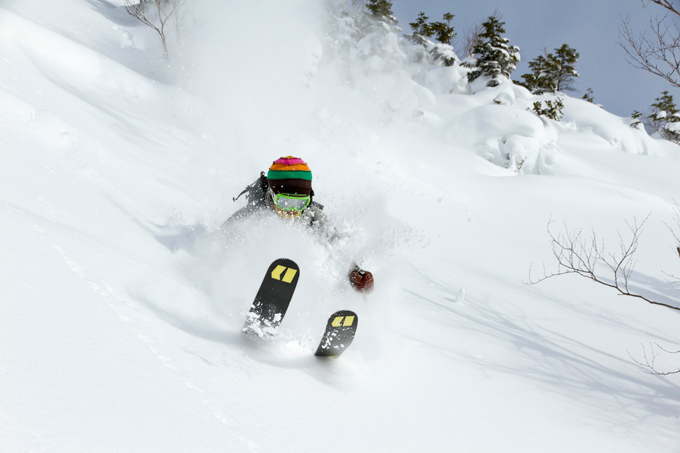 Mountainwatch | Richie Carroll
Shiga Kogen is a great ski and board destination in Japan offering a variety of terrain and off-piste options, minimal crowds and an authentic Japanese experience that's becoming harder to find, as more and more international skiers and boarders flock to the favoured resorts, Hakuba and Niseko during the Northern Hemisphere winter.
If you're an intermediate skier or snowboarder this is a great place to visit as it offers less challenging terrain than other surrounding resorts and allows riders to really work on their powder riding skills.
Shiga Kogen is made up of 19 different ski resorts, and all of these resorts are conveniently interlinked via ski runs or quick buses! The best thing about this ski area is that all 19 resorts are offered on the one pass…now that's bang for your buck.
With over 600 hectares of terrain and roughly 75km of awesome ski runs it can be a little daunting picking the perfect spot to ski and stay for a trip to Shiga Kogen. We found that the best and most convenient area, which ticks all the boxes of the perfect snow trip, is Yakebitaiyama ski resort.
Location
Shiga Kogen is located approximately 50 kilmoetres northeast of Nagano, situated within the Joshinetsu National Park. From Tokyo, Shiga is located 250km northwest of Tokyo.
How To Get There
The best thing about Shiga Kogen is its remote location, most international skiers and snowboarders are put off by the 'effort' involved in travelling to less popular tourist resorts but getting to Shiga Kogen is pretty damn easy. From Narita airport you hop on the 90-minute bullet train to Nagano, then it's an easy direct one-hour bus ride straight to your accommodation.
Where To Stay
Definitely stay at the Yakebitaiyama Ski Resort area as it has a wide variety of accommodation and dining options that caters for everyone. We stayed at Prince Hotel and it's by far the most luxurious and comfortable accommodation on offer, perfect for adults looking for a bit of pleasure and pampering whilst on their ski holiday.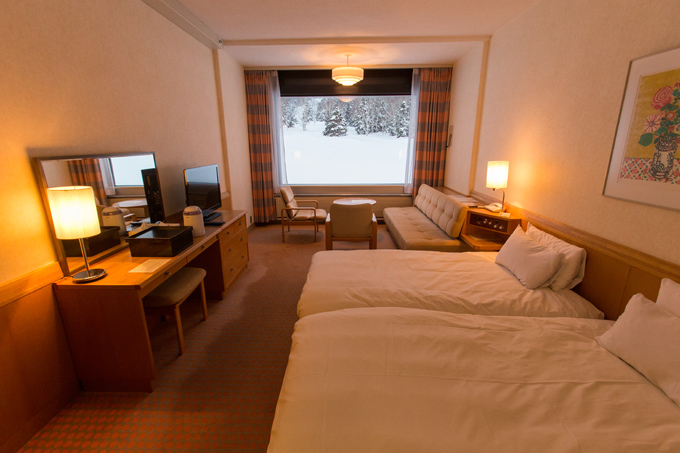 Where To Eat
Top place to eat with a few other people after a big day on the mountain is 'After Izakaya', located in the south building of the Prince Hotel. Izakaya styled dining is a Japanese tradition and is a must do, the best way to put it is that there's lots of drinking involved and some of the best barbequed food you will ever taste….heaven?
What Else To Do
If you find yourself somewhat bored on a down day or weather day in Shiga Kogen, a must do activity is to the visit the Japanese Monkey Park . Snow Monkey's operate in their own little world and they offer great entertainment as they parade around in the snow and hot springs in their natural habitat. Word of warning however is to not look these monkey's directly in the eye…they are just as smart as you and can sense your fear from a mile away!
Coordinates: 36.7057° N, 138.5079° E
Island: Honshu
Closest City: Nagano
Number of Resorts: 21
Elevation:  2307m
Vertical Drop: 980m
Ski Patrol / Mountain Safety: Yes
Avalanche Control: Yes
Terrain: Perfect to learn how to ride powder
Terrain Parks: 2
Backcountry: Good access from the resorts, but lacking in steep terrain.
Pow Rating: 3/5
Other Activities: Split Boarding