Japan – Rising Sun, Deep Powder.
February 4th, 2014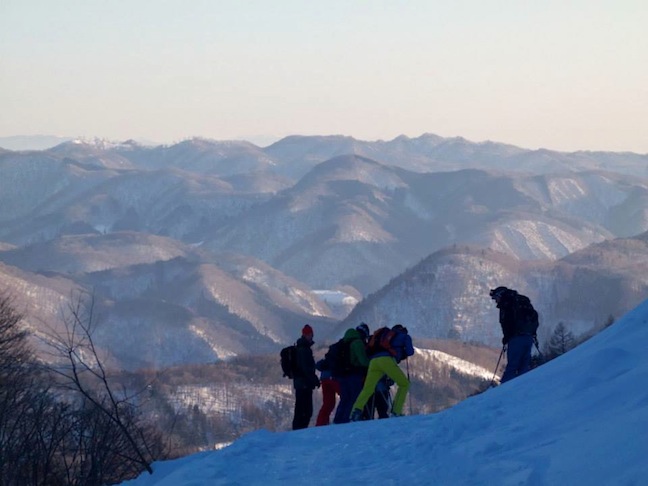 The group comes together for a moment of reflection, "How's the serenity?" Image:: Booth
Mountainwatch | Luke Kneller
Mountainwatch is no stranger to the Hakuba Valley. We've spilled our emotions over this place before. But at the risk of sounding self-serving, last week in Hakuba I experienced one of the best powder days I've ever had. Blue skies, cold air, pow and lots of fall line.


Hakuba isn't isolated like many Japanese ski areas, where it's just you and the one little ski resort. Here you have 5 ski areas to choose from. Each of which, depending on the day and how you're feeling, range from magical pow forests (Cortina) to long alpine lines (Happo One) or just cruisy long groomers (Tsugaike Kogen). This is because Hakuba is the home of Japan's only true 'alpine' region.
Unlike other regions of Japan, where ski resorts expand across a stretch of low-lying hills, Hakuba has the cross-bred appearance of Europe and Alaska. Its got a Chamonix-like energy to it that kind of inspires and intimidates you at the same time. Often, you're not sure if you are excited or just nervous. As a result you get a mix of visitors – some come here to ski the lines of their life, while others come here to take time out from their hectic Tokyo lives and just be amongst these mountains. That fact that it lies only a few hours from Tokyo as well, means it's easy and quick to get to. Whilst the village is a little spread out, each area has its own vibe and dining options. Though with the Genki Go shuttle bus and network of taxis, it's simple to get around town and to any resort.
This mixture of vast terrain and accessibility is what won Nagano the right to host the 1998 Winter Olympic Games.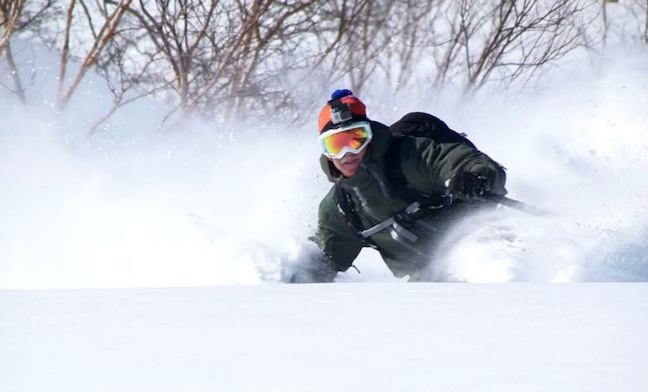 Steep, deep fall line skiing, perfect Image:: Myers
Hakuba doesn't always open itself up easily though – especially if you are used to the more North American style ski resort with everything laid out in front of you. So there's a few things I would recommend.
Get mobile: While we have used the Genki Go shuttle bus in previous years, this time we organised a car and it totally opened up Hakuba to us. You need an international driver's license though, so make sure you head to your local NRMA and organise one before coming over. It's cheap and easy.
Ski with Steve Lee: While the resorts are epic here, Hakuba's best terrain and best snow is often accessible by only a short hike. Only thing is, it's almost impossible (and kind of dangerous) to do it without a guide. Steve is a well-evolved ski guide who has a real skier's 'feel' for the terrain. Our best day of the trip was with Steve so we feel it's a thumbs up worth giving.
Onsen! There is nothing better than relaxing in an Onsen with a tall can of Sapporo after a long day on the hill and Hakuba has many to choose from. With their distinct mineral qualities and etiquette, having an Onsen is a pretty ritualised experience here. It's something that you should really get in to. Try and make it part of your daily rhythm.
Get the multipass: 'Hakuba Valley' is becoming a bit of a buzzword over here, and although it would be nice to see more integration, there are signs of progress. Definitely get yourself the 3-day Hakuba All mountain lift pass, which offers access to Sanosaka, Goryu, Hakuba47, Happo-one, Iwatake, Minetaka, Tsugaike, Norikura and Cortina.
With another above average season there is still plenty of time to escape summer and get over here. Liquid Snow Tours are doing some really good March rates.
Who knows, we might just come back ourselves.
Click on any thumbnail to open a gallery from the trip…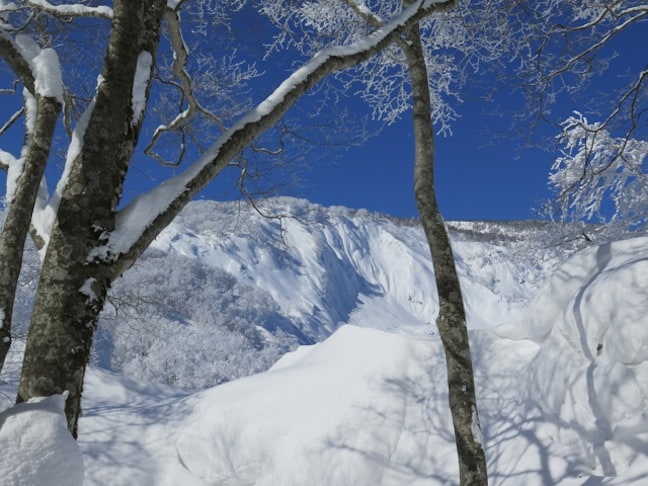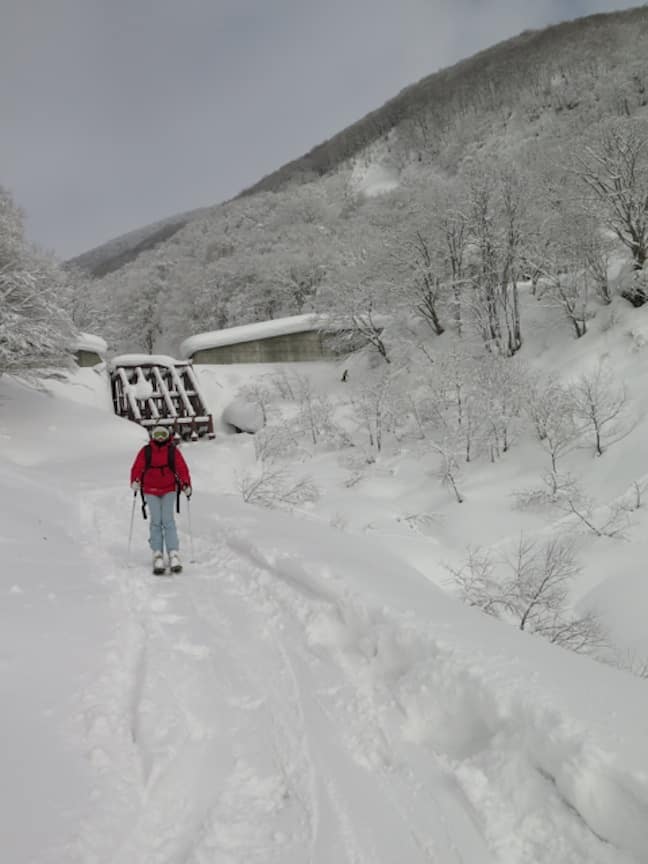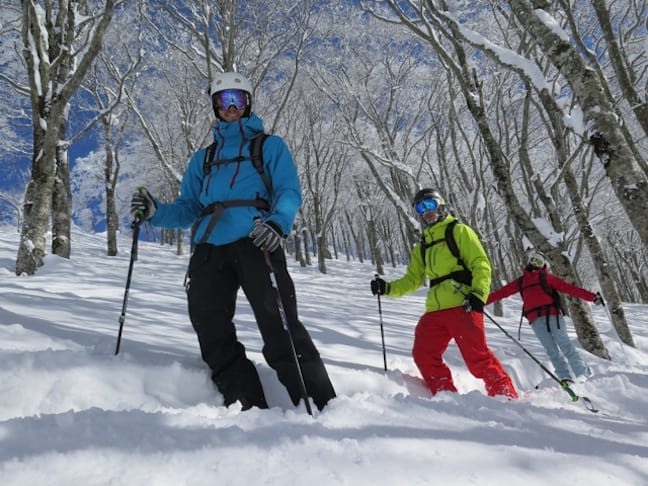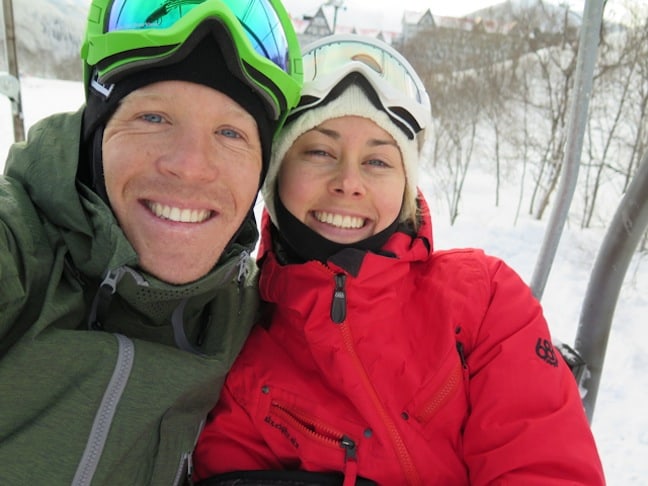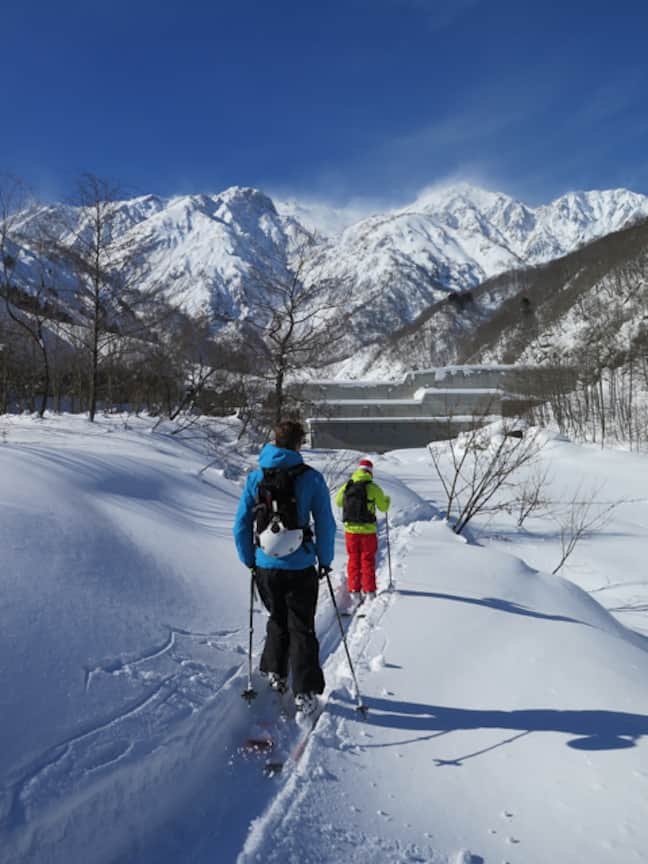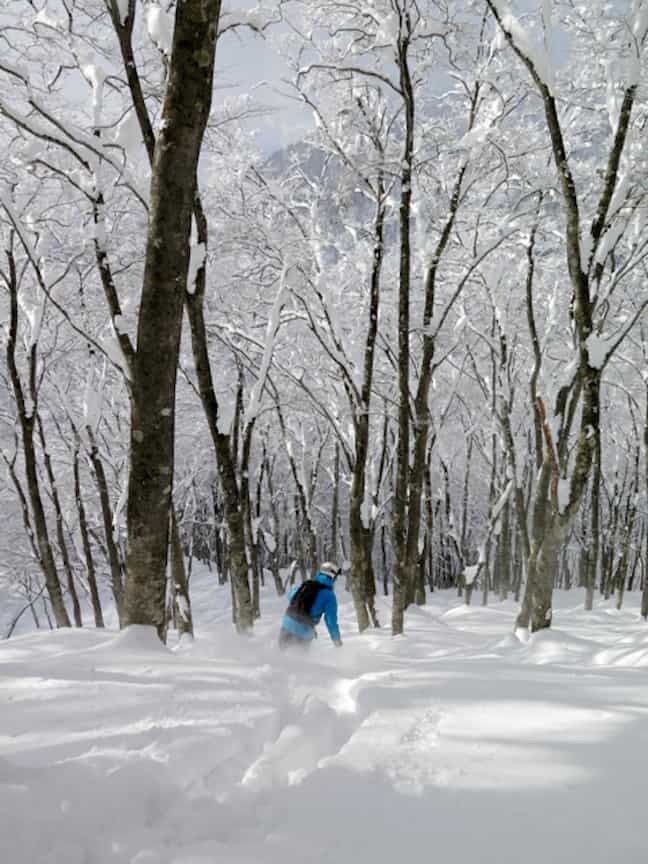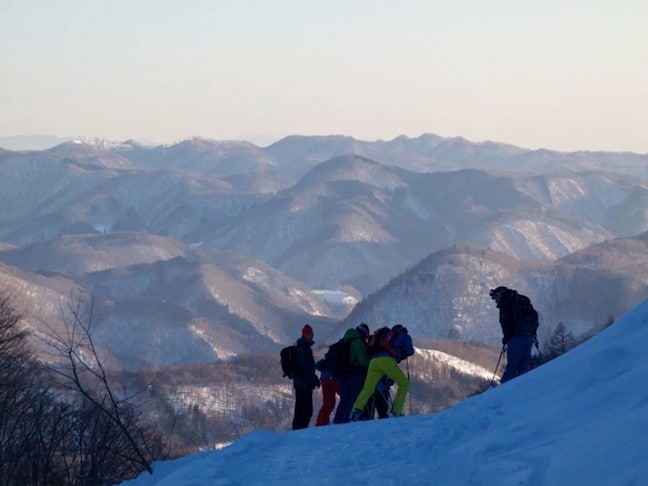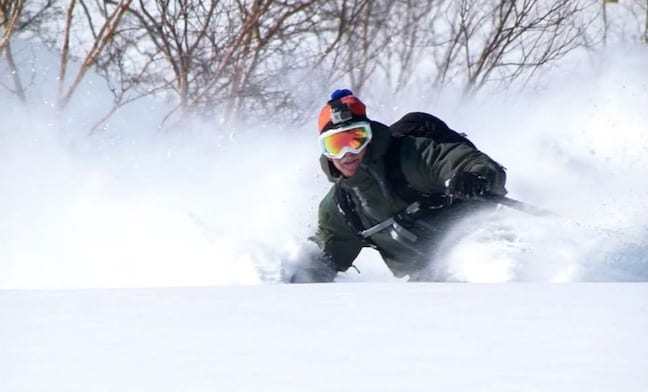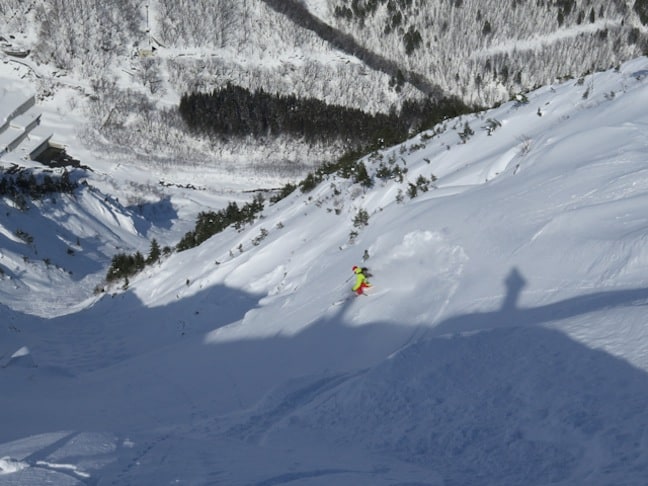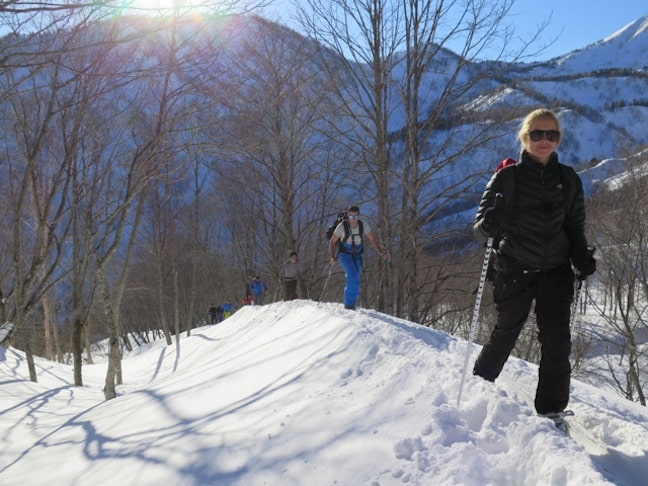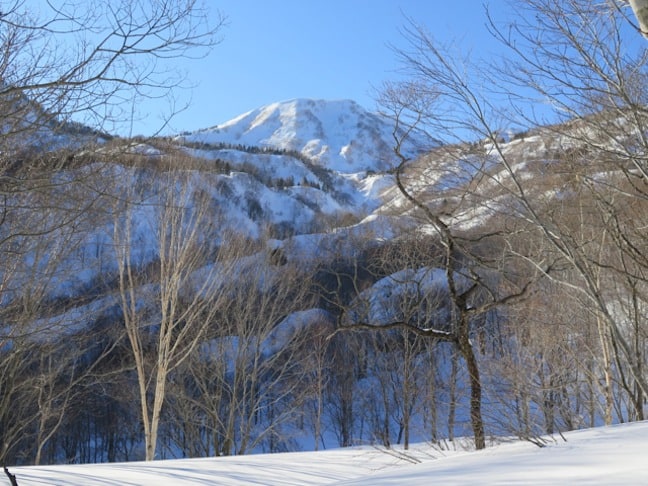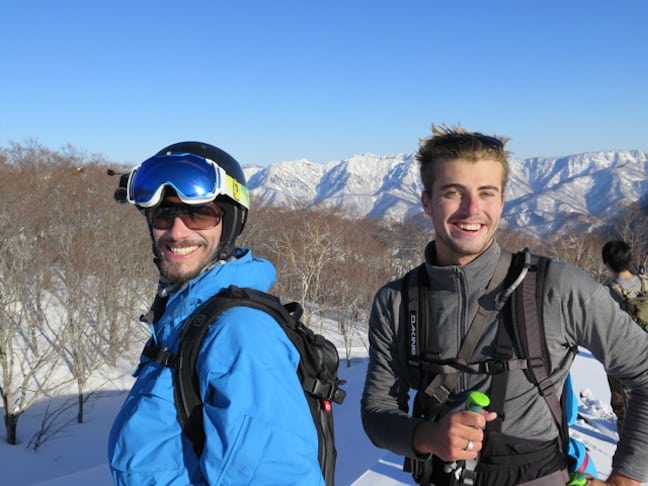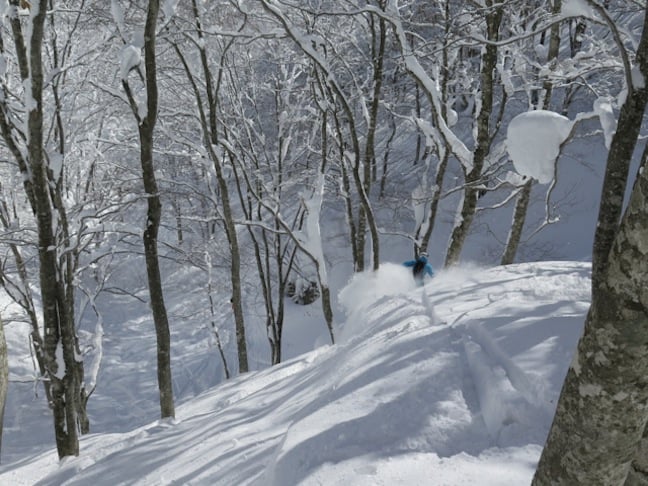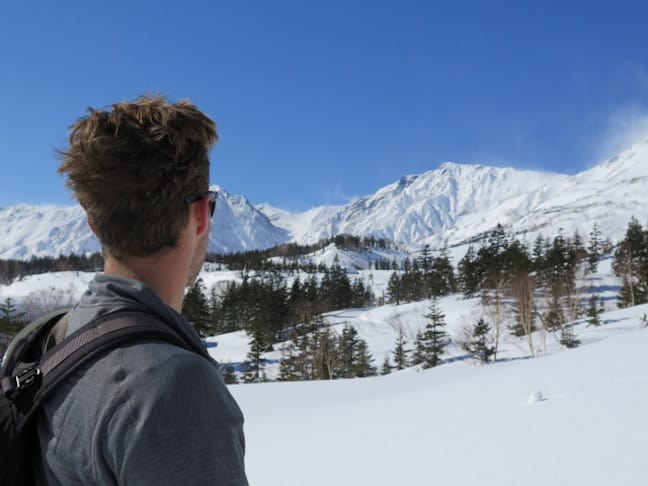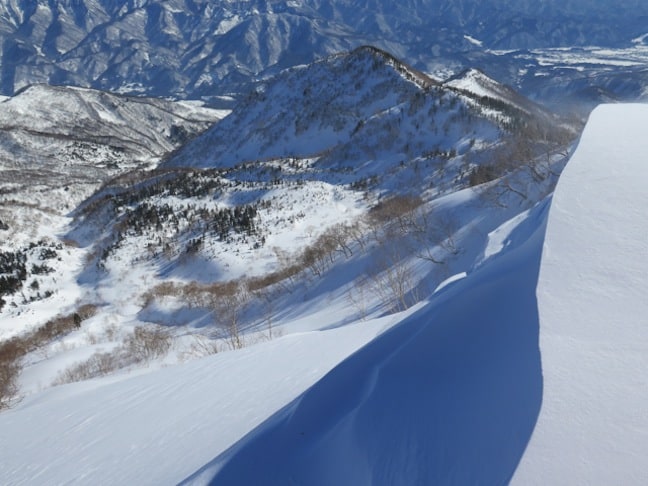 Hakuba forecasts,
snow reports and
live snow cams.