Japan Snow Forecast, January 21 – Pacific Low to Ravage Central Honshu This Weekend, Light Snow Showers and Sunshine for Hokkaido
January 21st, 2021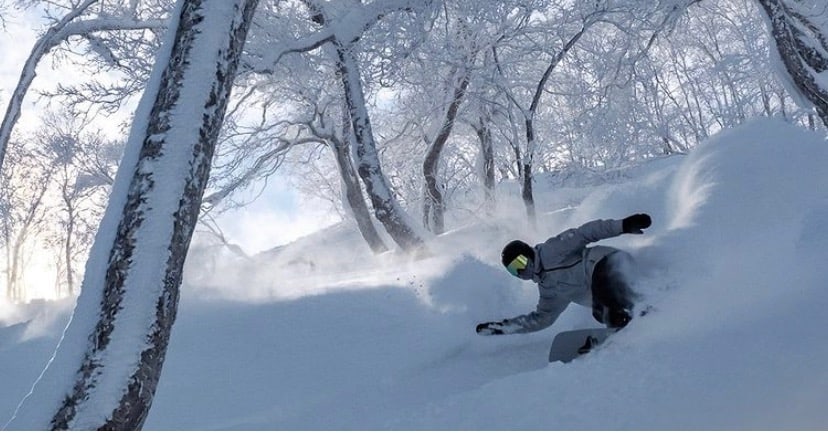 Mountainwatch | The Grasshopper
 Valid Thursday January  21– January 28
Two big snowstorms dropped a tonne of snow over Japanese resorts from late Saturday through Tuesday. Just so you get an idea of the quantities we're dealing with here in Japan, here's a few accumulation totals for the two storms: 122cm for Myoko, 85cm for Madarao, 89cm for Geto, 96cm for Kiroro, and 76cm for Niseko.
This week will be rather different. The main event will be a Pacific low, which is set to ravage central Honshu this weekend and possibly Monday. It'll come down heavy and will be wet and slushy down low, but snow accumulations could be large up higher, especially on the Pacific side. For Hokkaido and northern Honshu, it'll either be light snow showers or sunshine, so accumulations will merely be a shadow of last week's.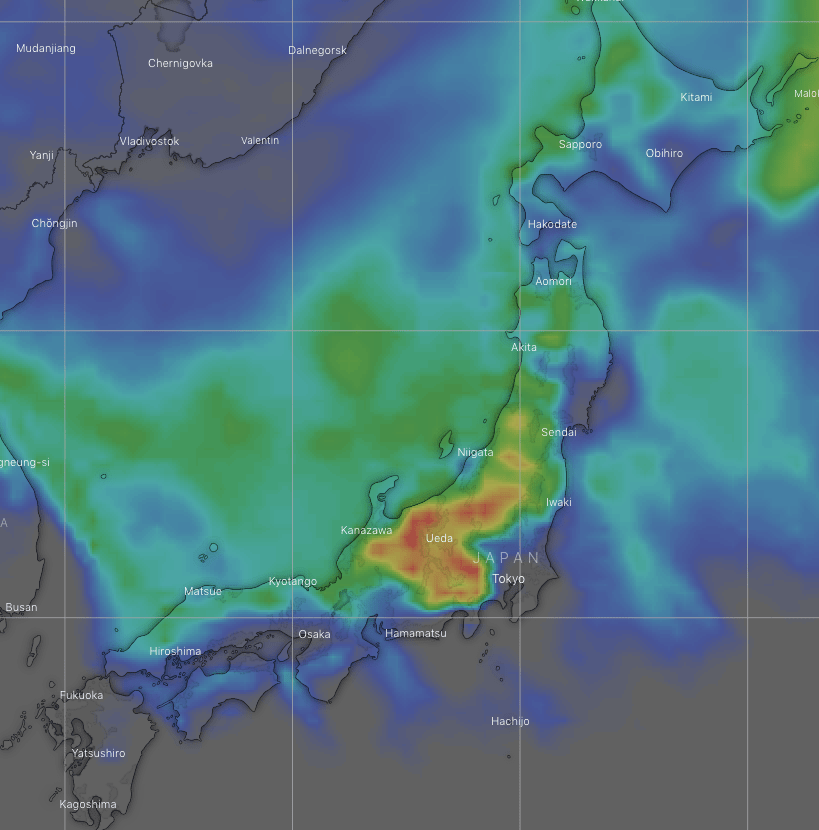 High pressure has the sun shining over central Honshu today, while westerly winds have snow showers over northern Honshu and Hokkaido until around evening.
Friday will see a rain band slowly drifting over Honshu, which will see about 10-20cm of snow falling on mid-upper slopes. Light snow showers will start up yet again over Hokkaido during the afternoon as cold NW winds pick up.
This weekend, a high will drift over Hokkaido, ceasing any light snow showers and parting the skies over Hokkaido and northern Honshu during Saturday.
Meanwhile, a deepening low approaching from the south will spread rain and snow over central Honshu from late Saturday or early Sunday, eventually clearing late Sunday or Monday. There'll be heavy falls, with snow perhaps falling on lower slopes, but not likely at base levels. As such, accumulations could be large, possibly 30-50cm or more on the Sea of Japan Side and 75cm-1m on the Pacific side, depending on the movement of the low and how low the freezing levels get.
Tuesday, after the storm, a ridge of high pressure will bring another dose of sunshine to the country before a cold front hits Wednesday or next Thursday. Models are unsure of the intensity of this front, with snowfall ranging from a dump to a dusting. Nonetheless, this should usher in a period of good snowfall through into next weekend, although we're best to wait until next Thursday's forecast before getting too excited as models bias towards snowstorms over Japan during days 7-10.
Have a great week, see you next Thursday!