Legendary Snowboarding Line-up Battle for Victory at the 8th Annual Transfer Banked Slalom
August 14th, 2022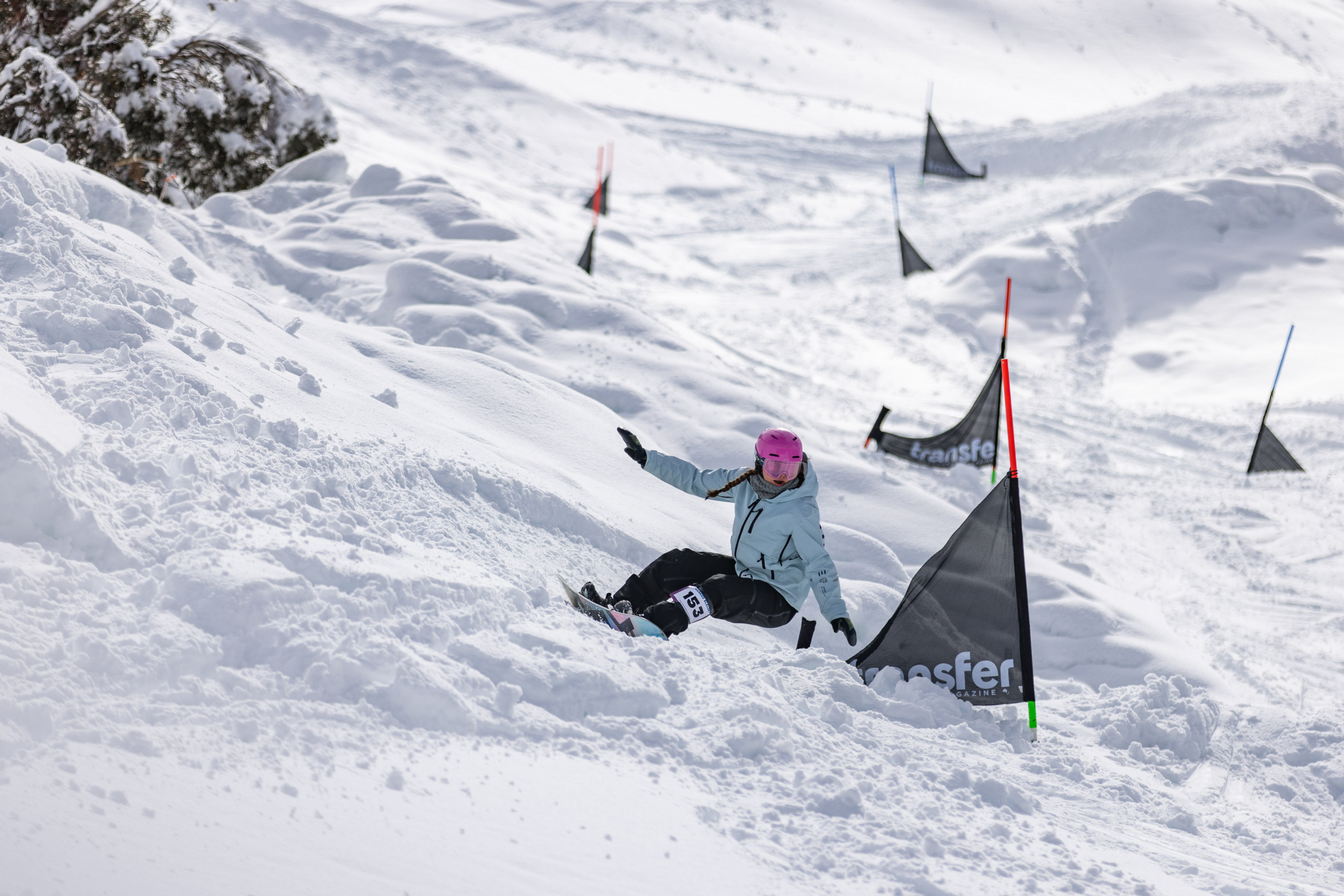 Mountainwatch | Events
The 8th instalment of Australia's premiere banked slalom was a huge success in Thredbo on Friday, the snowboarding community out in force to take part in the biggest event on the snowboarding calendar.
The Transfer Banked Slalom is all about inclusion and community and over 280 competitors, from grommets to Olympic medalists, made it up to Merritts to ride a fun and flowy course, perfectly crafted by the Thredbo Parks team.
After 10cm of wet snow coated the berms overnight the scene was set for a stacked day of racing. After a misty start to the day the clouds cleared, the sun popped, and the energy was as good as it gets.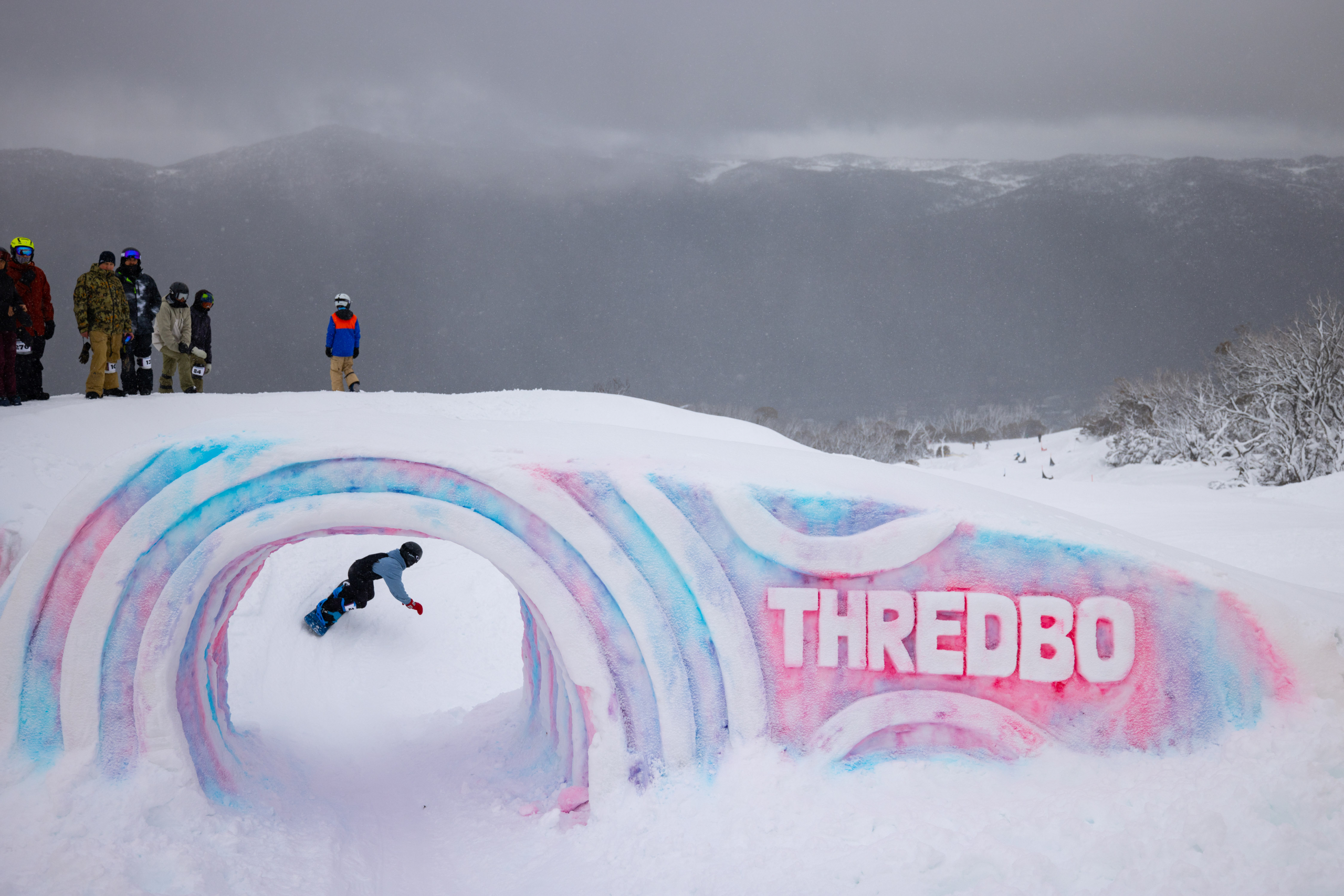 The Grom field was stacked, with competitors as young as seven lining the gates to drop in. The fact that these kids had the confidence to drop into the same course as their Olympic heroes is testament to Australian snowboarding's healthy future. At the end of the day it was Clementine Wall and Mitchell Frost who took first place in the Grom Women and Grom Men categories, with Mitchell sharing the podium with his brother Alex.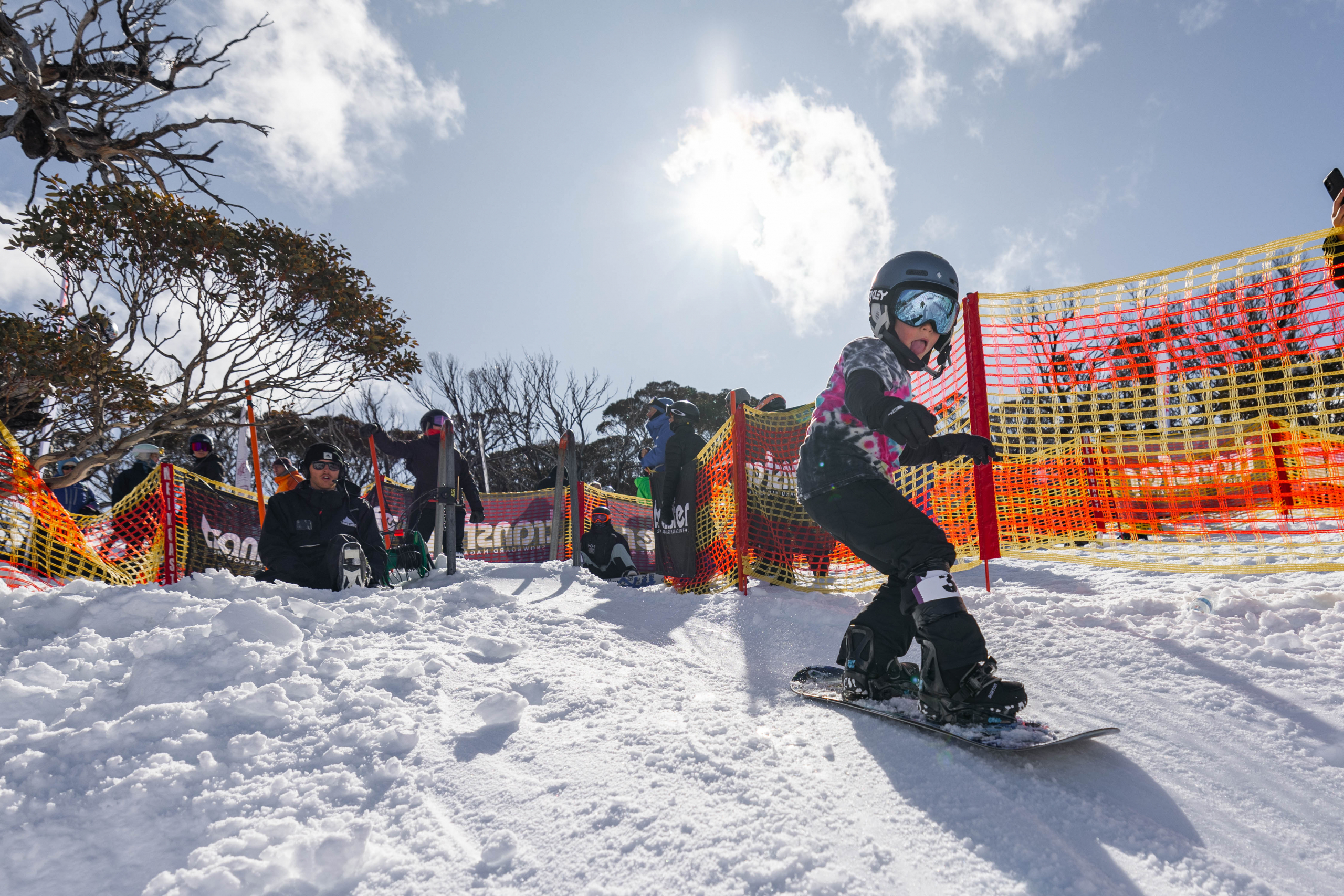 The Junior category featured a stacked field of over 50 young rippers, and with less than half a second separating first and second, it was Halle McRae who took out the junior women division ahead of local Bella Caddy-Gammell. In the Junior Men's, local Thredbo rider Josh Ashe pipped Juan George to take victory, Juan sharing a podium with his dad Brad who won the Masters.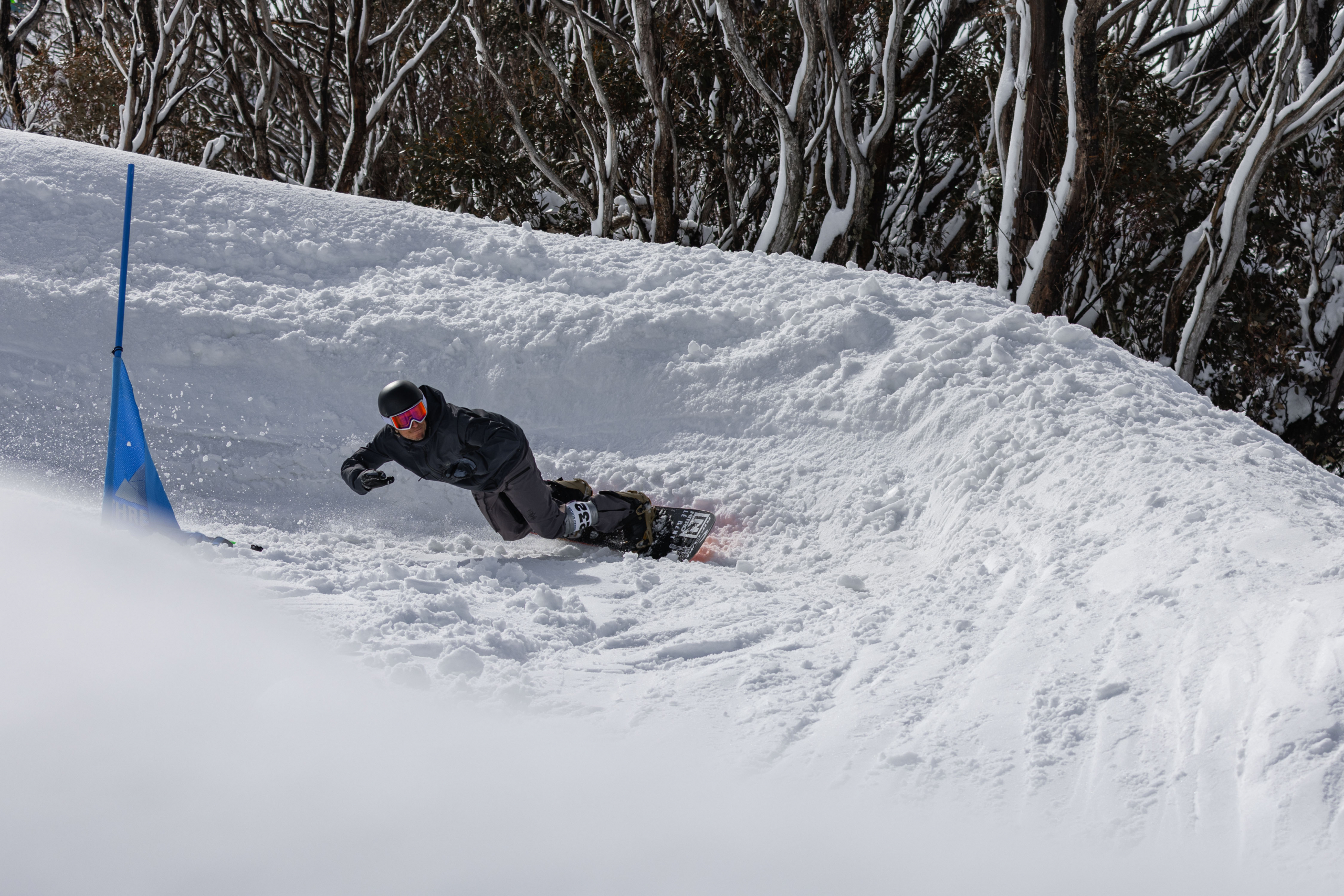 The Open category is always the biggest and fastest field of the day, and with Open Women's was going to be a hotly contested sprint to the finish. With two Beijing Olympians in the field, Tess Coady and Josie Baff, and a heated field of old and new faces, it was Mia Brookes who by four one-hundreds of a second pipped Freya Hammerlein, who also shared a podium with her mum Marguerite Cossettini who took second in the master's division. Tess Coady was just behind in third.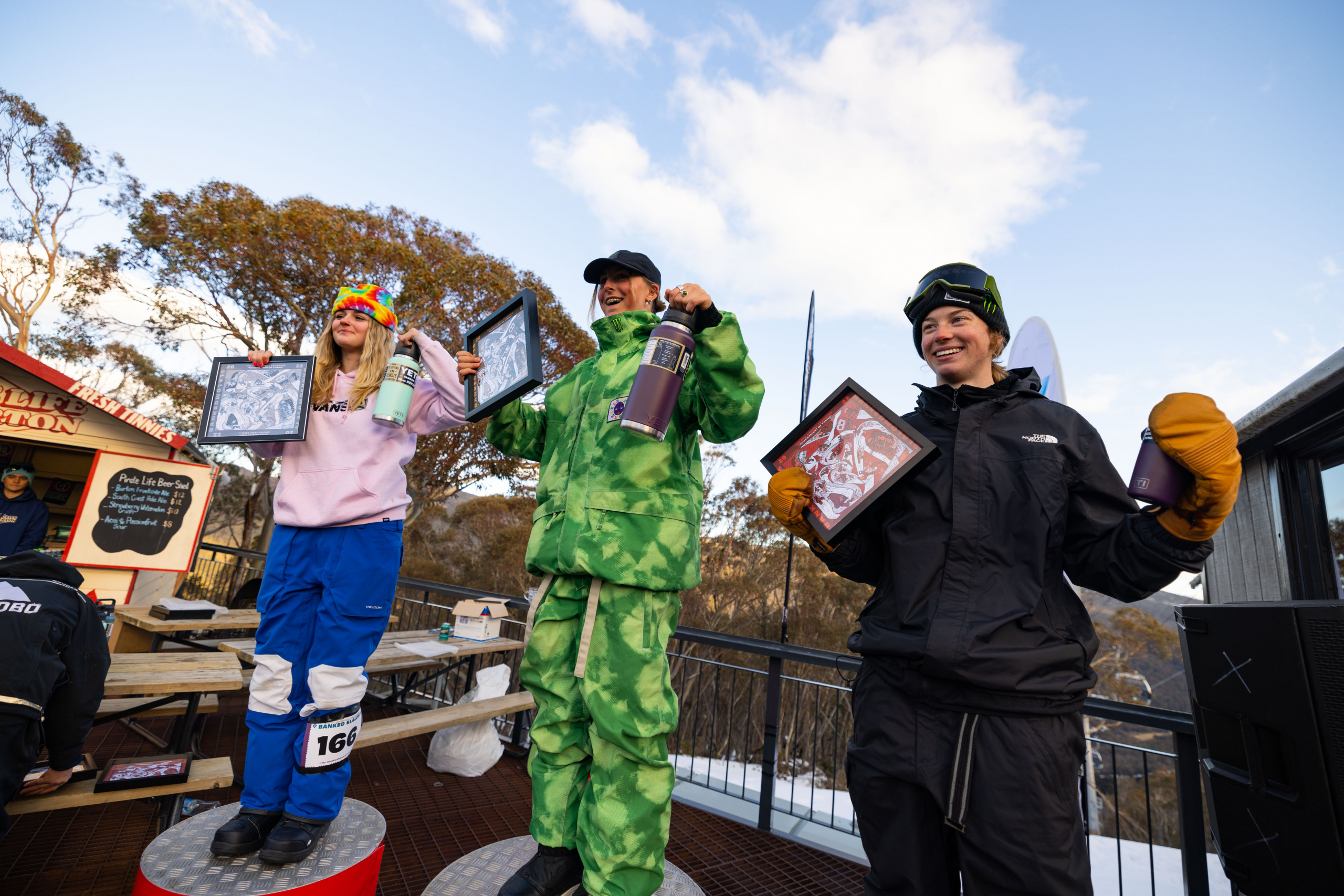 The Open Men's division was a super stacked field with Olympians Scotty James, Valentino Guseli, Matty Cox and Nate Johnstone all lining up in the start gates alongside over 80 other ex-pros and core weekend warriors. In the end it was Australian snowboarding legend Robbie Walker who took the title, clocking the fastest time of any competitor on the day, an incredible one-minute flat. Valentino Guseli was second ahead of Nate Johnstone in third.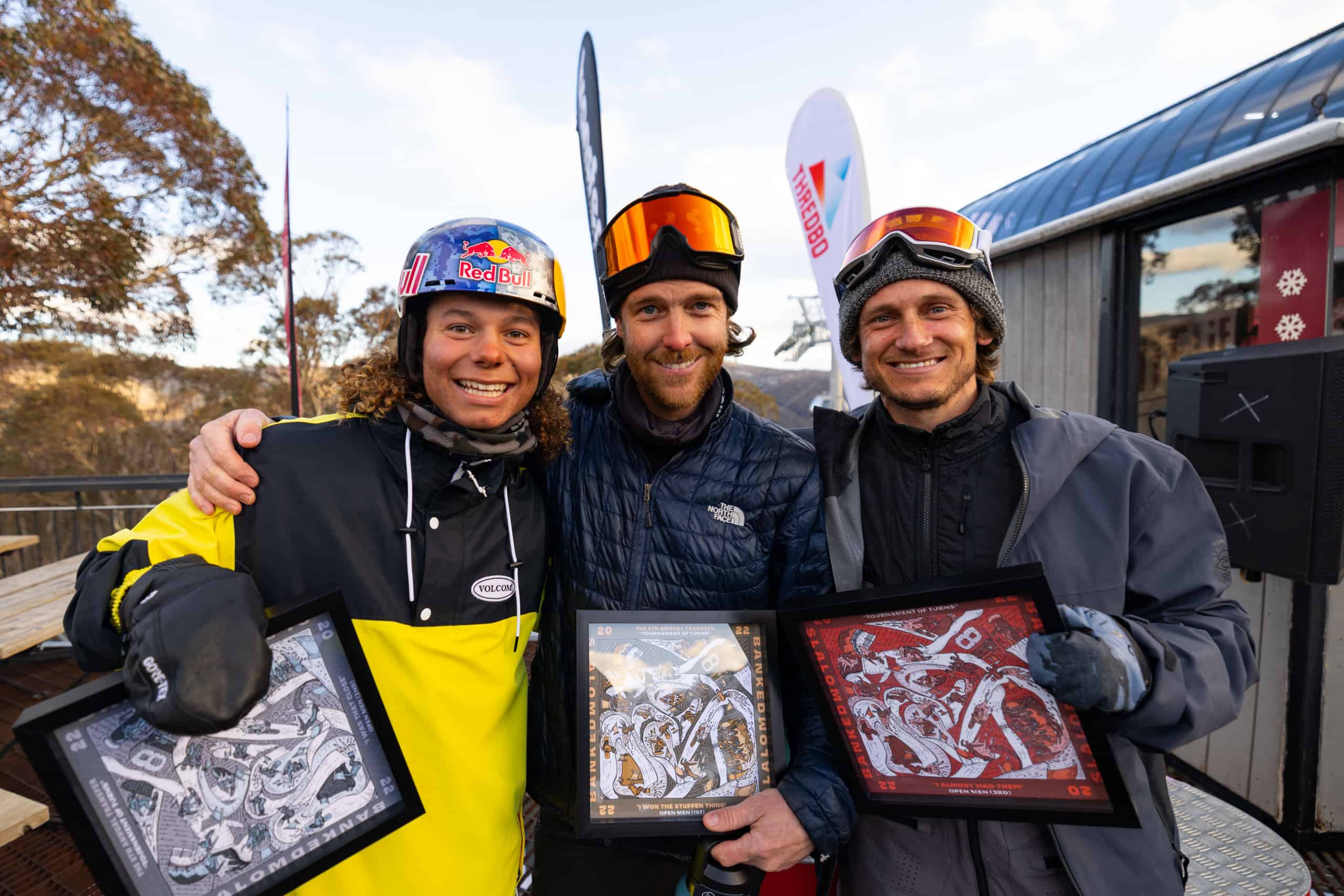 The Masters division is easily the most competitive field and as usual it featured a who's-who of '90s and 2000s snowboarding with Brad George riding a smooth, flowing line to win ahead of 2006 Olympian Ben Mates. In the women's Thredbo local Wiki Jones, added another trophy to her bursting cabinet, taking out Master's Women ahead of former world bordercross champ Marguerite Cossettini with another legend of Australian snowboarding, Sasha Ryzy, in third.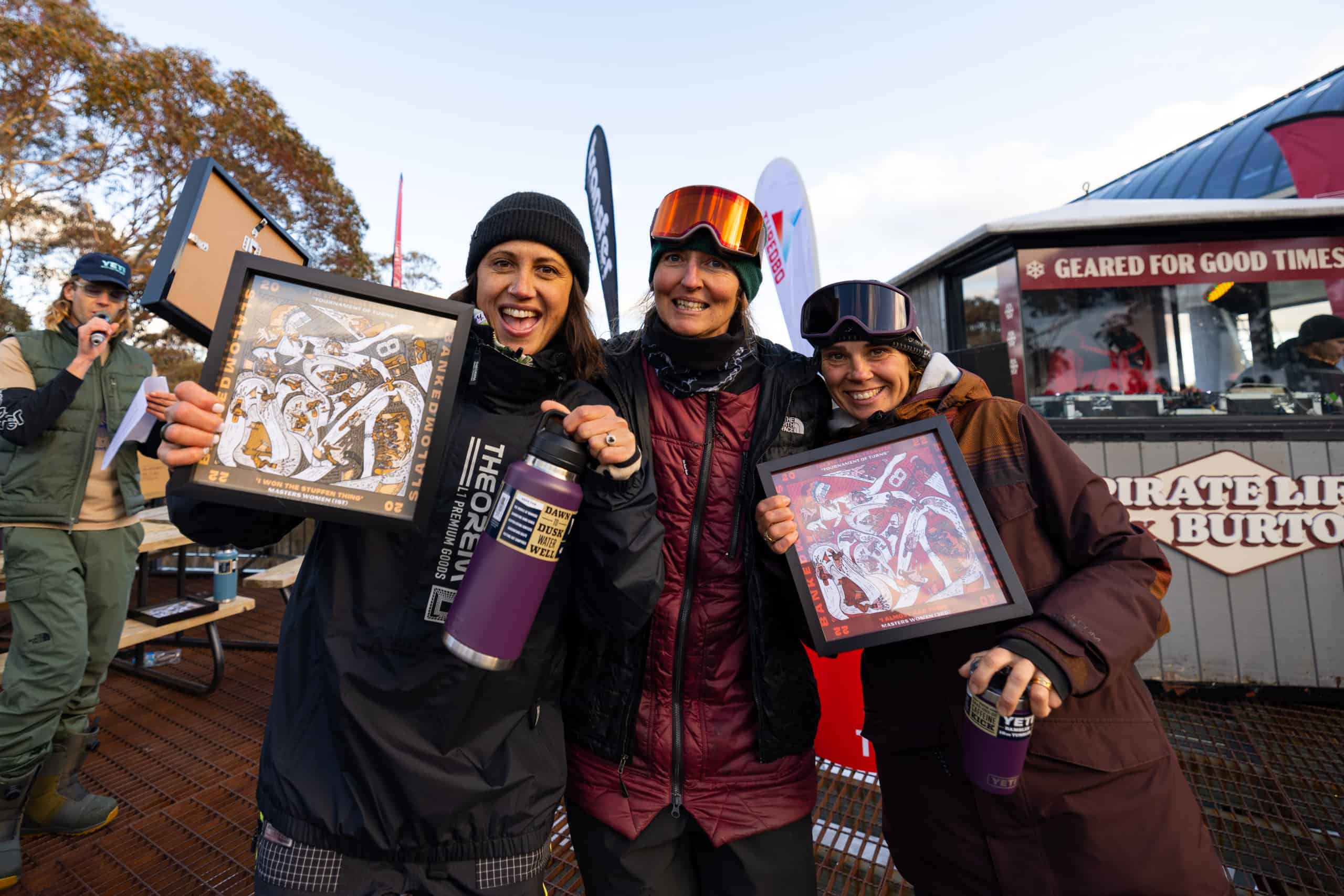 It was all smiles and high fives at the presentation/after party on the Merritts deck, the good vibes flowing. The Transfer Banked Slalom is an event that represents what Australian snowboarding is all about. Already looking forward to 2023!
The Transfer Banked Slalom is proudly supported by Sims Snowboards, YETI, Pirate Life Beer and Thredbo Resort.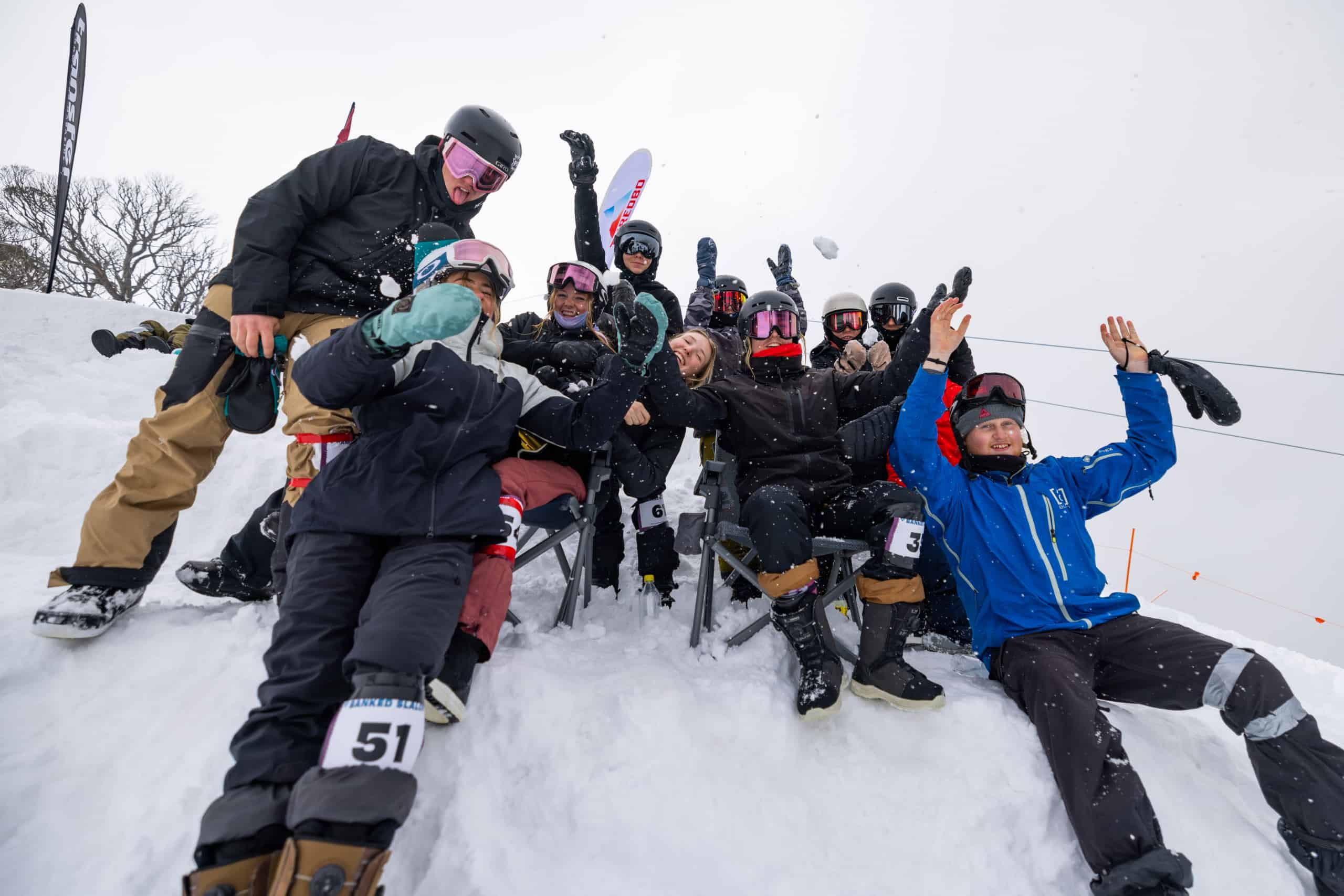 Results
Open Men –  Robbie Walker
Open Women – Mia Brookes
Masters Men – Brad George
Masters Women – Wiki Jones
Junior Men – Joshua Ashe
Junior Women – Halle McRae
Grom Men – Mitchell Frost
Grom Women – Clementine Wall

Results: For a full list of results, please click here.