Let's Get it On PHOTO EXHIBITION a Huge Success
August 23rd, 2011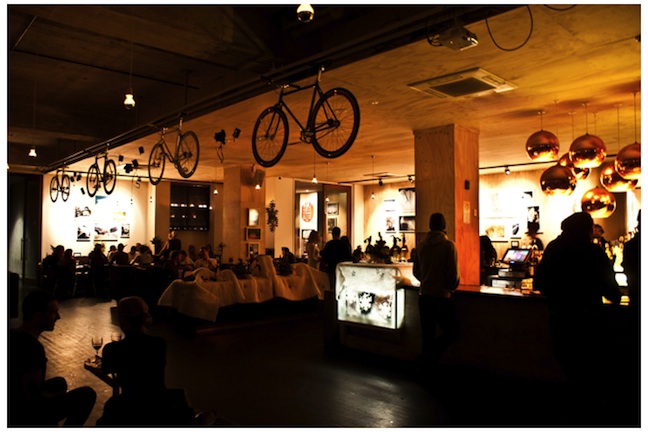 The Camera Club. Image:: Courtesy of The Camera Club
Photography Exhibition
On Thursday the 18th of August, The Camera Club hosted 'Let's Get It On,' the fifth installment in it's ongoing series of community-minded photographic exhibitions. Collaborating with Mountainwatch.com and Transfer Snowboard Magazine, the exhibtion featured images captured by some of our planets leading snowboard lensemen, presenting an unpretentious journey into the high alpine adventures of Jeff Curtes, Jake McBride, Dan Himbrechts, Alex Roberts, Andrew Fawcett, Vaughan Brookfield and Sven de Monoski amongst other exhibiting photographers.
"Like an intimate fireside moment, Let's Get it On delivers a deeply sensual affair of alpine-inspired landscape photography. From big mountain vistas to deep backcountry adventures, here is a cold smoked exhibition that's guaranteed to get your mojo cook'n!" Darryl Nichols, The Camera Club.
Schnapps in hand, industry experts, shredders and snow bunnies alike huddled together to take in the sights as the night rolled into something of a haze and a well earned hangover for the frosty fingered photographers and friends.
"It was epic to see the Camera Club and the Bondi community open up for these incredible alpine photographers. There's a bit of snow in every Aussie – nearly everyone has done a season at one point or another and its great to see the stoke reignited in people's faces," Comments Russel Holt, Mountainwatch.com.
The 'Let's Get It On' exhibition launch party was held Thursday August-18 from 7pm with a special alpine-inspired free cocktail on entry and live dj, and will be up for another five-weeks with a selection of images still available for sale upon request.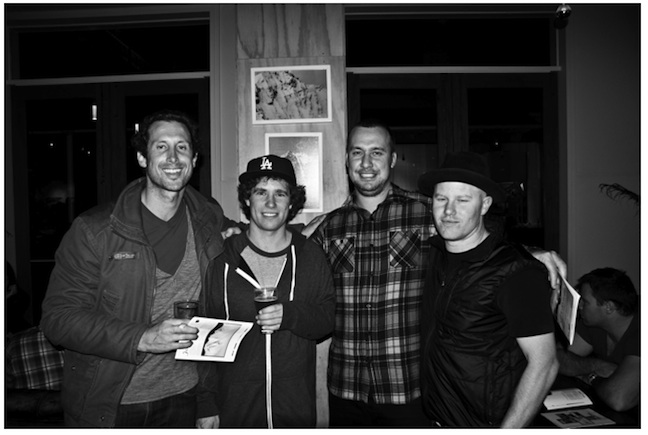 Photographer Andrew Fawcett with the Camera Club's Darryl Nichols and friends. Image:: Courtesy of The Camera Club