Mountain Safety Collective Backcountry Conditions Report – Friday, September 8th
September 8th, 2023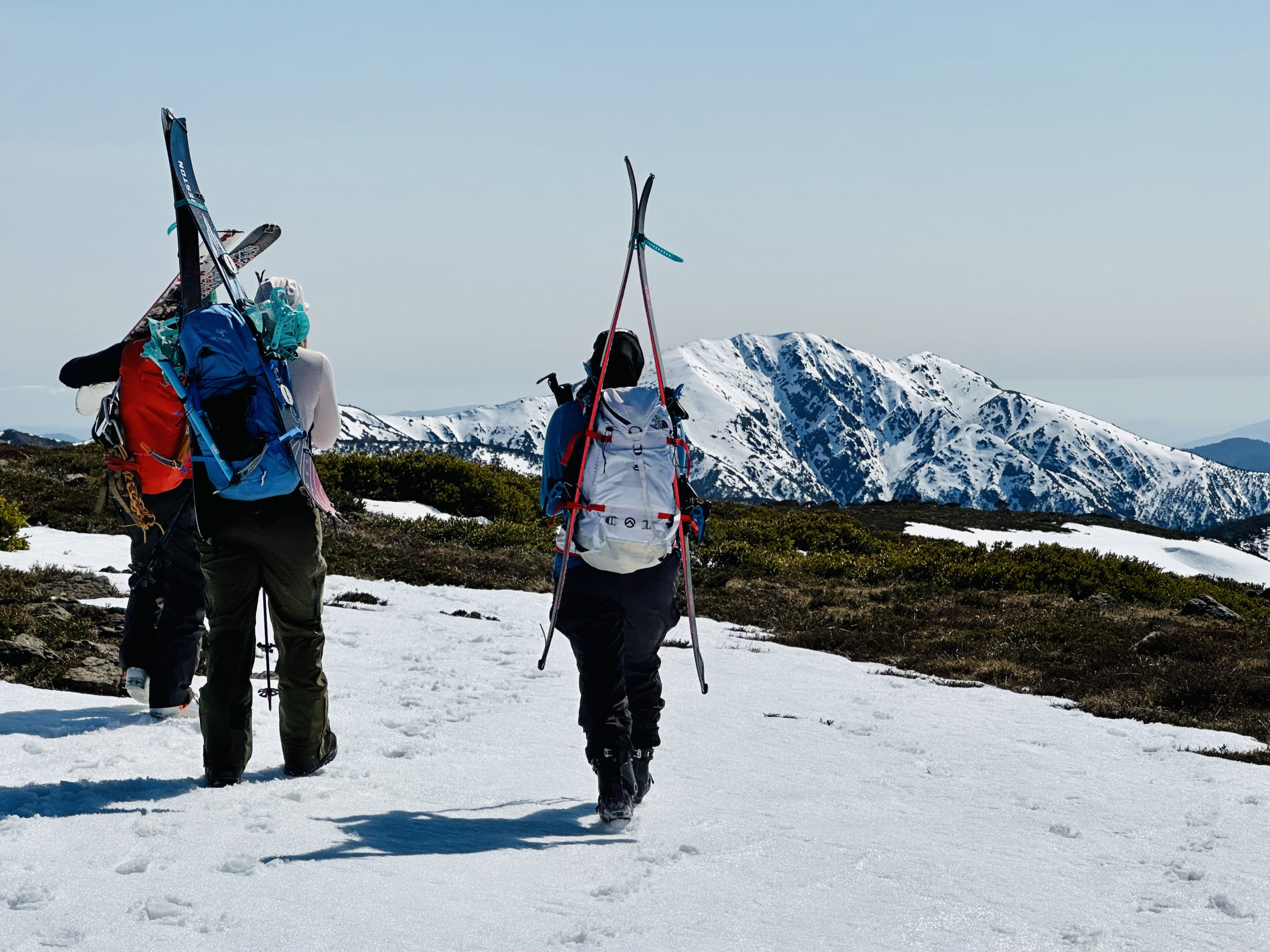 Mountainwatch |Mountain Safety Collective
As we've now moved deeper into September, you may have noticed that the MSC Backcountry Conditions Report has moved into "Spring Conditions" mode. This means that we're in a period of the season where there's typically an overnight freeze with icy conditions early in the day, softening for a period of good turns through lunch and then slushing out through the afternoon.
Timing is the key in spring to being on the right slope aspect for the best turns – typically sunny northern slopes around late morning for the good corn snow. This is the top layer of larger melt-freeze snow grains (The "corn") that provides smooth powder-like turns through spring and will often reset each day for fresh turns the next day. If you're a backcountry enthusiast, spring is when the Australian alpine hits prime time with an abundance of fantastic corn snow skiing combined with favourable weather. Anyone who skied the Main Range of NSW last weekend in perfect spring conditions knows exactly what we're talking about!
We still get major weather events in spring, like the 20-30mm of pre-frontal rain last night that will have wiped more cover off lower slopes. This will be followed by snow through Friday as the freezing level drops as low as 800m and the Grasshopper predicting 15-25cm of fresh snow. Winds are gusting at 100kph around the peaks Friday morning, but should back off through Saturday morning into a clear day with light winds on Sunday.
Be aware that this new snow will be likely to form wind slabs on leeward aspects and we could see some instability if the snow hasn't bonded well to the older bed surface. Take care if riding steep wind-loaded slopes and chutes, especially if there's terrain traps like open creeks that sluffs could knock you into.
All approaches below 1800m are now very bushy, so pack a pair of light shoes to wear if you're expecting a long walk to the snow line, such as Guthega to Illawong. Cover is generally good above 1900m except for wind-scoured ridgetops and some exposed solar aspects (North facing) where some vegetation navigation might be needed. Remember to spread your group out if walking across the fragile heath to minimise your impact and adhere to leave-no-trace practices.
This will be our last weekly backcountry report on Mountainwatch for the season, so thanks for tuning in! Any major alerts before October will go out on the MSC website and Instagram account.