Mountainwatch and The North Face Present "Discover Freeride" Camps With Michaela Davis-Meehan in Queenstown
June 15th, 2021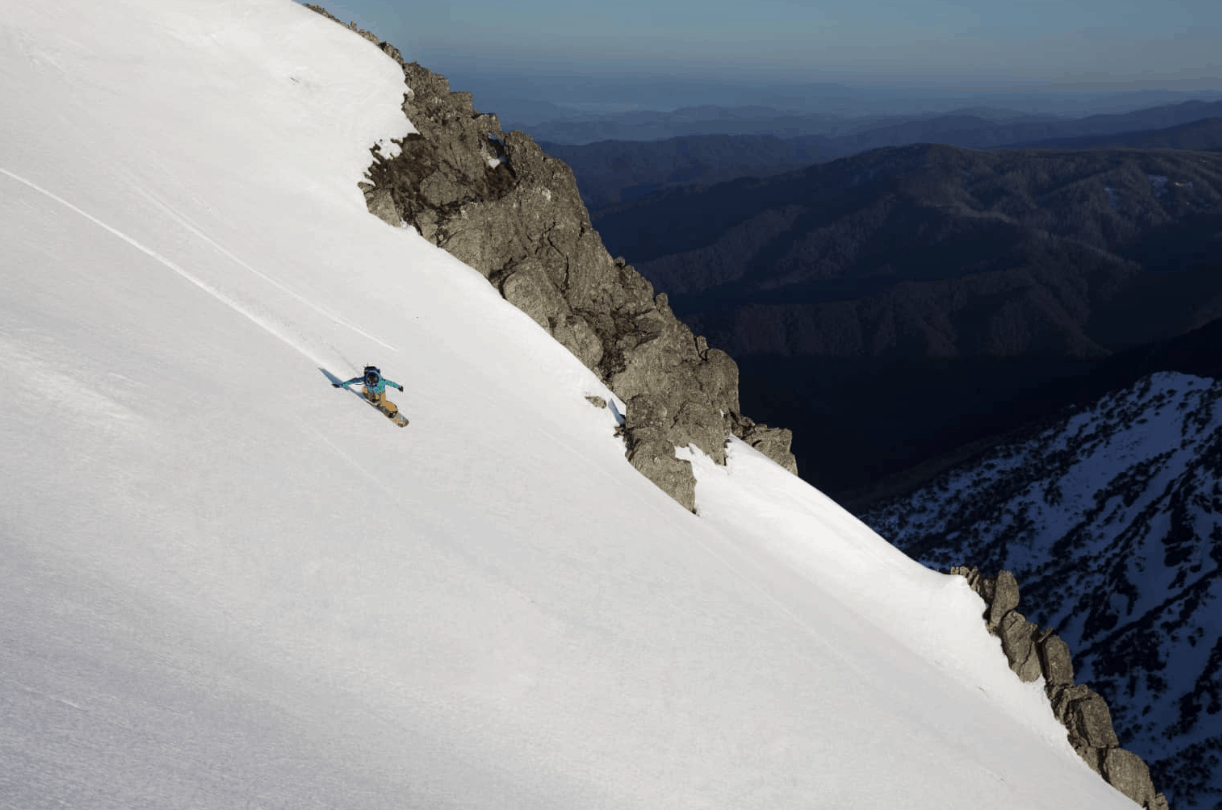 Mountainwatch | Travel
Mountainwatch has partnered with The North Face to present a backcountry/freeride "Discover Freeride" camp in Queenstown hosted by Australian snowboarder and World Freeride Tour athlete Michaela Davis-Meehan. The camp is for both skiers and snowboarders and members of The North Face's Kiwi team will join Michaela as coaches in what promises to be a memorable experience for those involved.
The 10-day camp runs from September 12-22 with days spent in and around The Remarkables and Coronet Peak. The camp will not only promote backcountry freeriding, but will also give you a taste of life on the Freeride World Tour. The experienced coaches and backcountry guides will pass on their knowledge about choosing the right line and features, safety in the mountains, including avalanche training and awareness – pretty well everything they know about freeriding.
For Michaela Davis-Meehan the Discover Freeride camp is something she has been working on for a while. Michaela's original snowboarding focus was slopestyle, but when she progressed into freeriding, the backcountry and competing in big mountain events on the Freeride World Tour it was a a big learning experience.
"While my journey onto the Freeride World Tour has been incredible, I've had to figure it out on my own," Michaela told Mountainwatch.  "This created the concept of 'Discover Freeride", to give others a path into the wonderful world of Freeriding, whether it be just for fun or to compete on the Freeride World Qualifier Tour."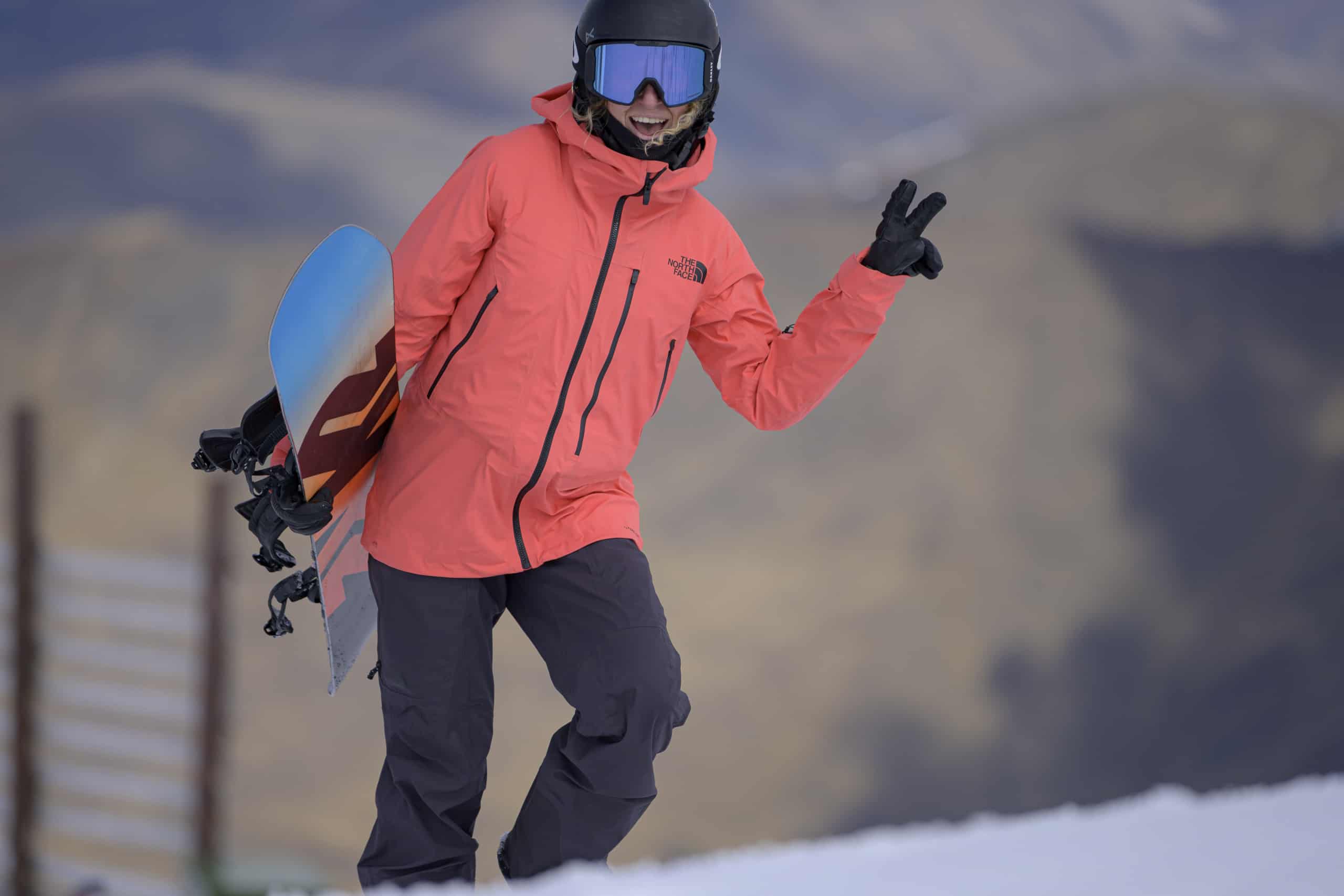 The camp is available to anyone looking to improve their freeride skills and experience backcountry skiing or boarding at a high intermediate, advanced or expert level.  It is an opportunity to experience and enjoy some of the most picturesque and impressive terrain in New Zealand and with a professional videographer in tow, participants will have it all captured on film to take home and share with family and friends.
"You don't need to be a backcountry pro for the camp and it will be fun, welcoming environment. I'm super excited to run the camps and the chance to get people into freeriding," said Michaela. "There is a huge variety of terrain in the Southern Alps and I want to show them what it is all about. I'm also super stoked we've got skiers and snowboarders – it will create the atmosphere and vibe of the World Tour."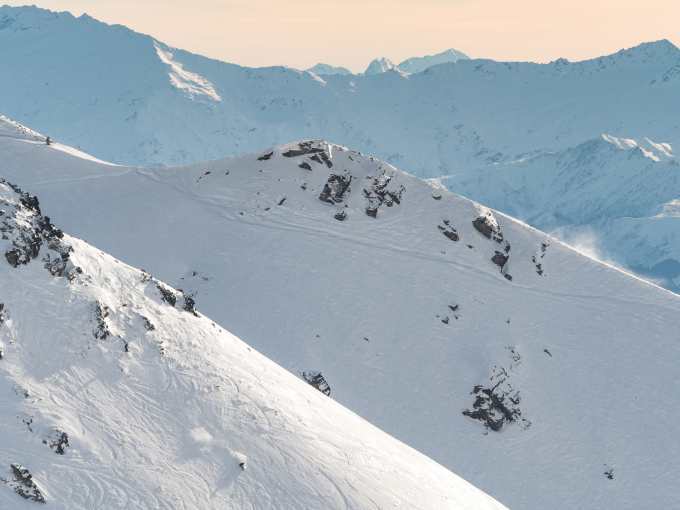 The cost of the camp is $3790 per person and includes:
– 10 nights' accommodation at Holiday Inn express in twin share 4-star rooms
Continental breakfast daily
– Six days resort access at The Remarkables and Coronet Peak (side country and resort hikes included)
– Two days backcountry tours by Queenstown Mountain Guides
– Freeride coaching each day
– Avalanche awareness group talk/training
– Opportunity for heli ski, activities or more backcountry on rest days
– Coaching by The North Face Athletes, Freeride World Tour athletes and qualified Freeride coaches at a ratio of  1:5
– Camp filmer, including video analysis and camp freeride production made following the trip
– All Transport including airport pick up and resort transfers the camps private mini buses.
For more information on The North Face Discover Freeride camps head to Mountainwatch travel.