Mountainwatch Guide To Mt Buller – Melbourne's Mountain Is Something Special
May 13th, 2021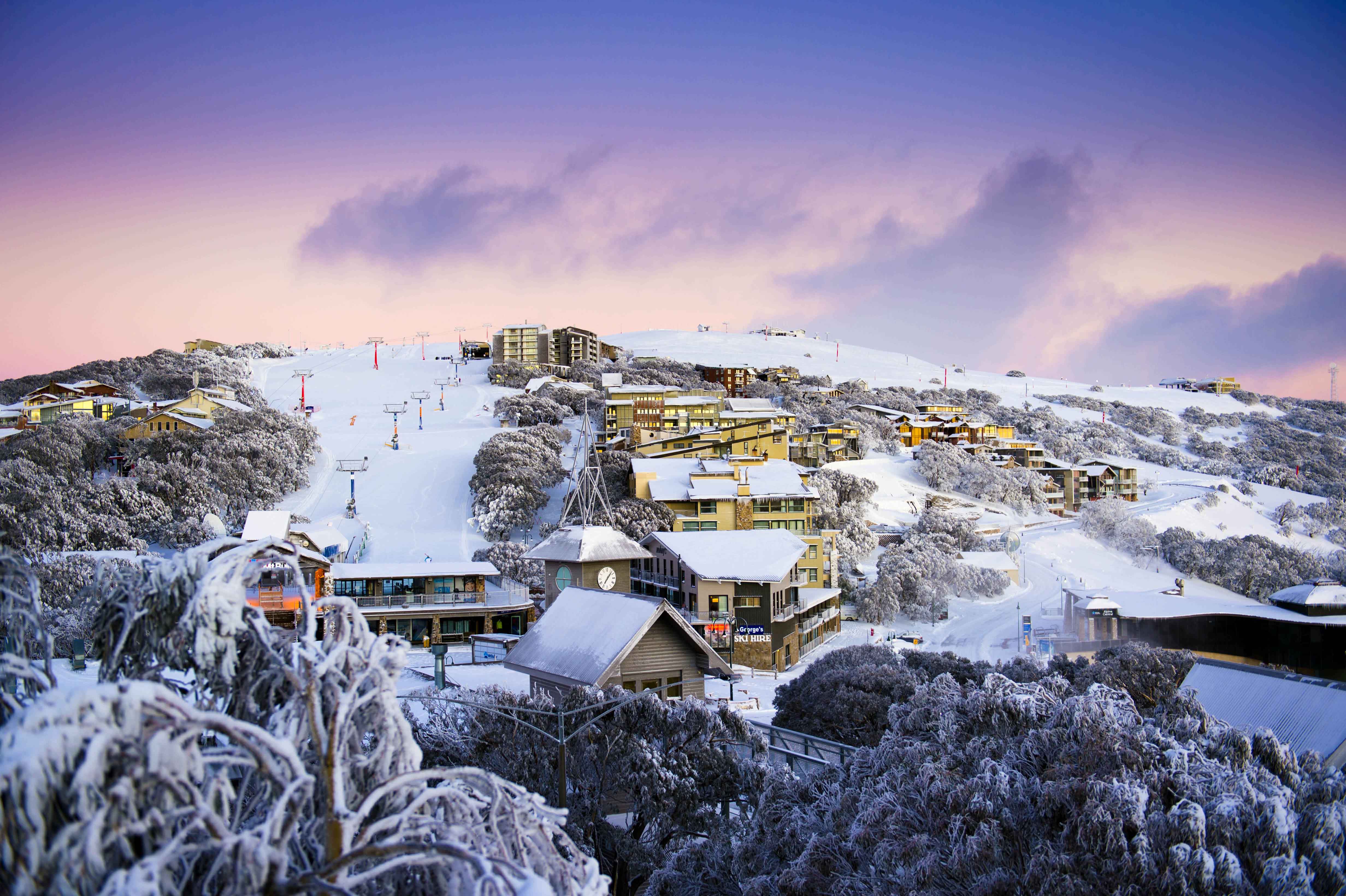 Mountainwatch | Matt Wiseman
Mt Buller locals will argue their resort is the crown jewels of Victorian skiing and snowboarding, and you'd be hard pressed to argue with them.
It hosts an après scene like few others in Oz and has the most expansive lift network in Victoria so you're covered for on and off-snow activities. Being just three hours from Melbourne it also happens to be one of, if not the most, accessible Aussie ski resort – for better or worse when it comes to weekends…
Before getting into the nitty gritty on what makes Buller a very worthy venture, just take a look at it from it above.
Terrain
Going off the above aerial footage it's clear Buller has terrain for all-comers and some lines that are uniquely Buller. The resort itself rests in the alpine with the skiing opportunities fanning out beneath it, making it one of the few Australian (and worldwide) resorts that require a chairlift back up to your accommodation and not a dreaded 'last run' down.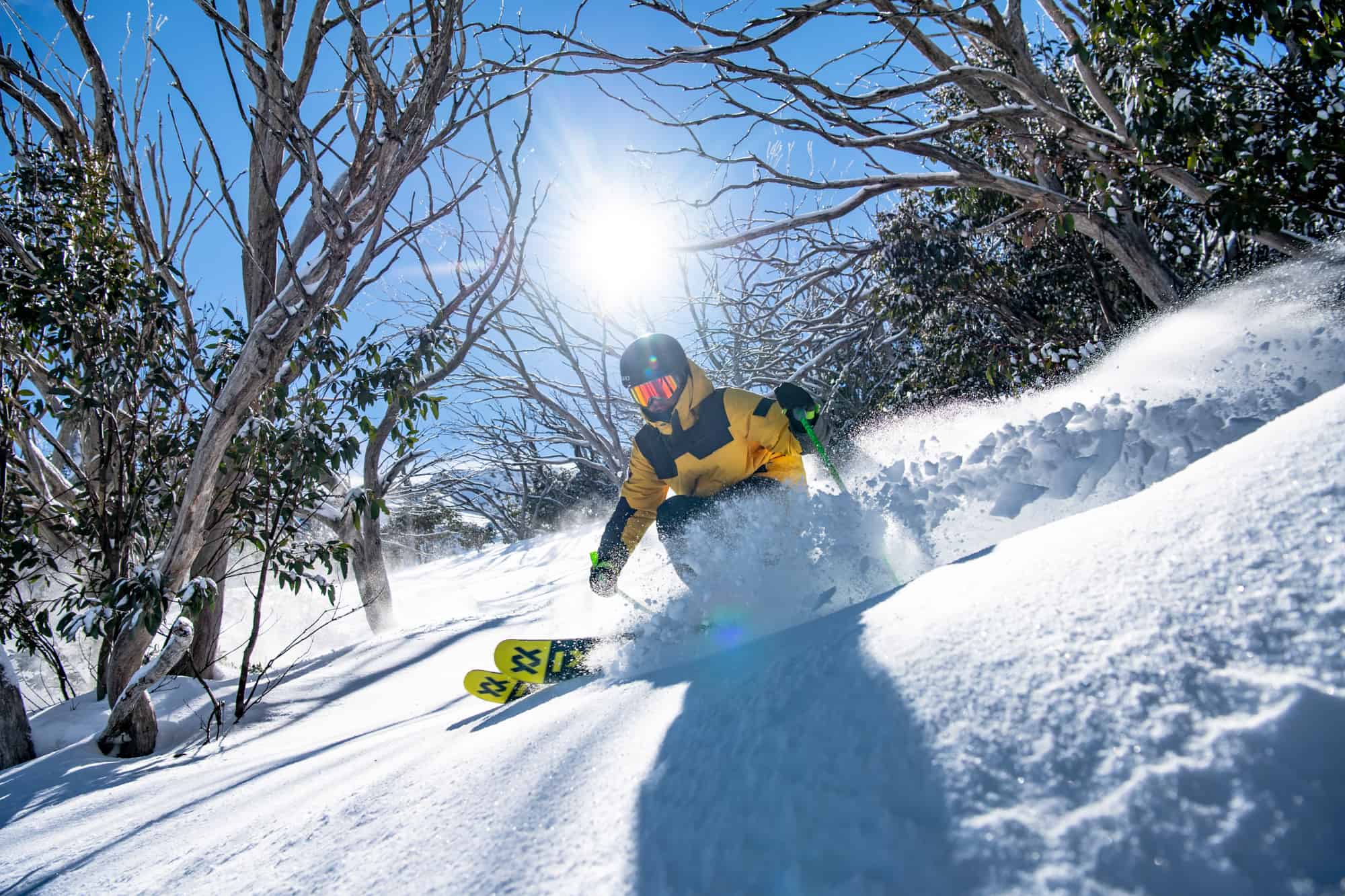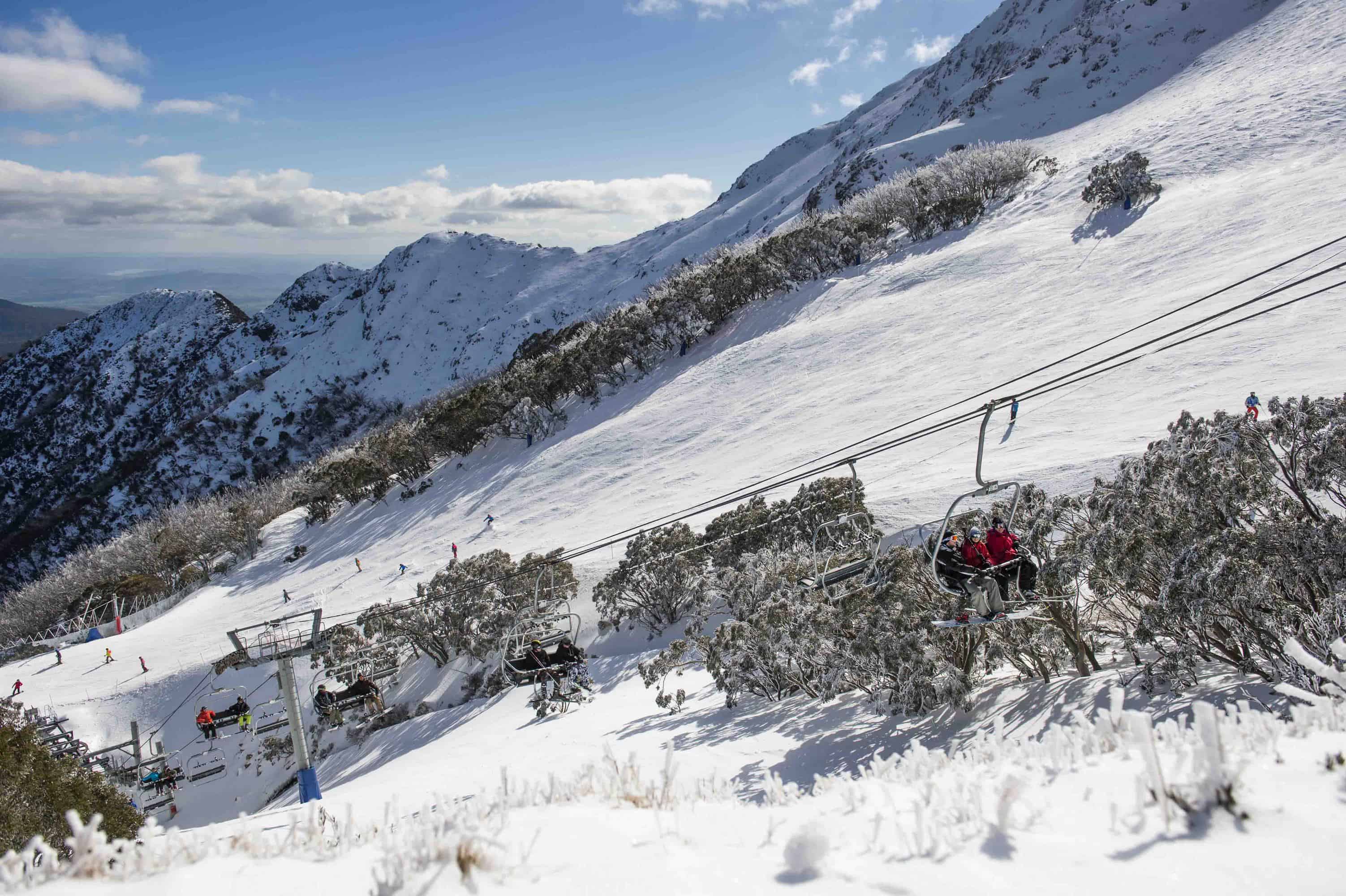 You'd be forgiven for thinking of Bourke Street first when hearing of Mt Buller but it's not just bunny slopes that the place does well. In fact, 35% of terrain there is touted for advanced riders and 45% for intermediate riders. When the snow falls, the southern slopes with their steep and technical skiing beckon, whilst tree runs deep on the northside are seriously entertaining when the snow settles low enough.
For better or worse – we think better – the Tirol t-bar dissuades the majority of punters, keeping pockets of fresh stuff around longer and there is some fun to be had down around Chalet Creek.
If t-bars aren't your thing you'll be pleased to hear Mt Buller has the largest ski lift network in Victoria, with 13 chairlifts out of a possible 20 lifts.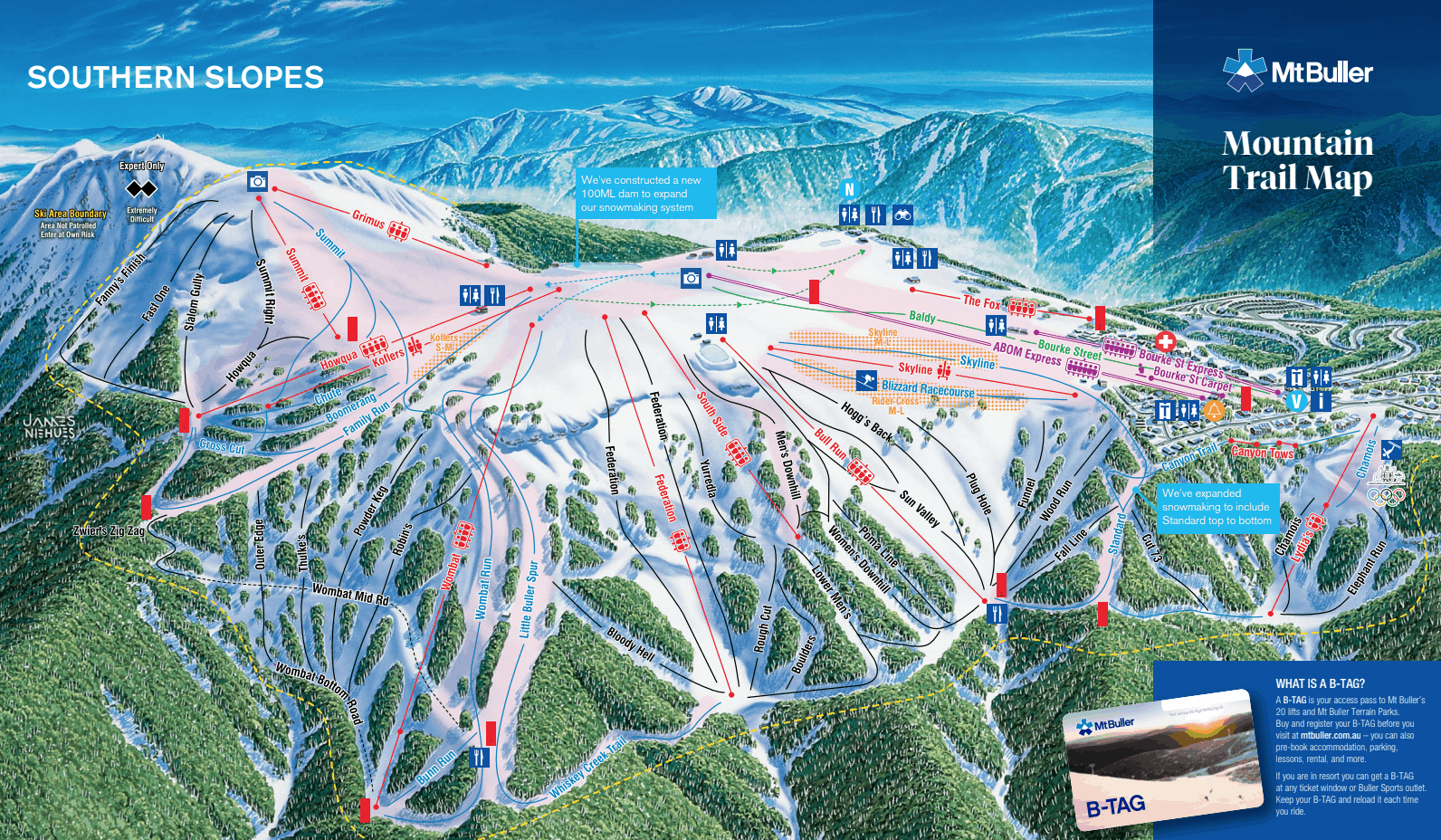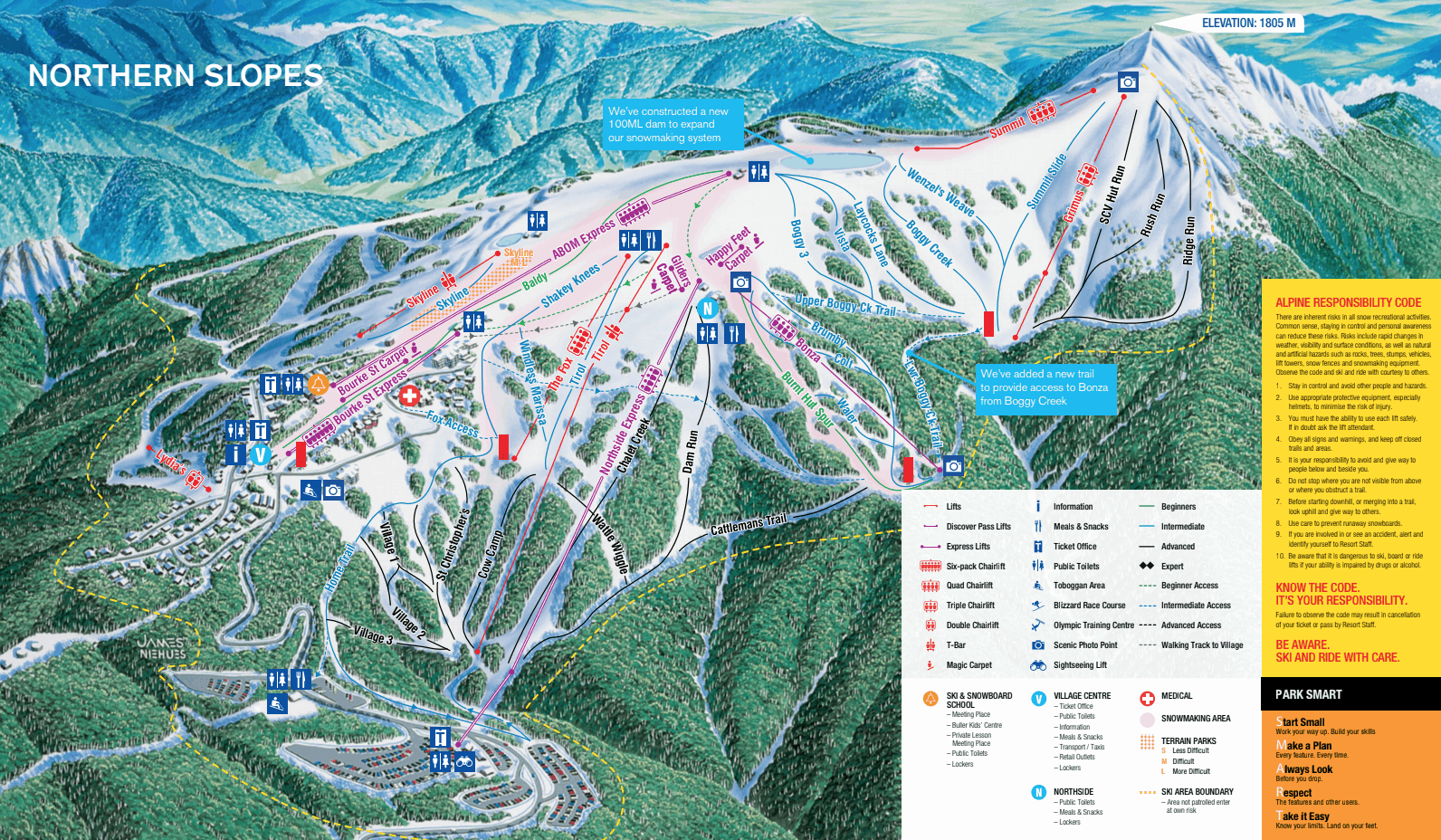 Perhaps the greatest advertisement for Buller's more technical terrain is the fact it is host to Australia's first ever big-mountain Freeride event – Buller X. There's even a webcast so you can watch the comp from the comfort of your coach.
While timing your trip to Buller to coincide with the spectacle of Buller X is not easy, it's worth following the event updates so you can rally if it gets called on.  The month-long event window is in September when there is the best chance of a sufficient and stable snowpack in the event zone. It's also a banger time to enjoy off-peak turns and sweet spring days. However, be aware the chutes tackled in competition are probably beyond even what we might consider a double black diamond in Australia.
"This is not terrain for any skier. Only a small pool of athletes are even in contention for Buller X. This is serious terrain for serious skiers," explains Buller X organiser Tony Harrington.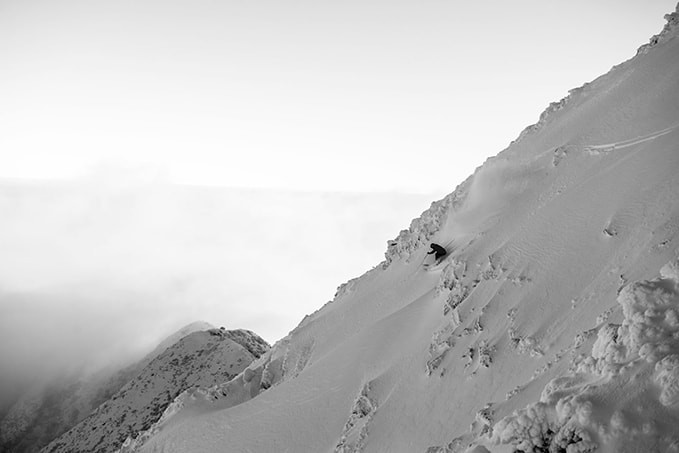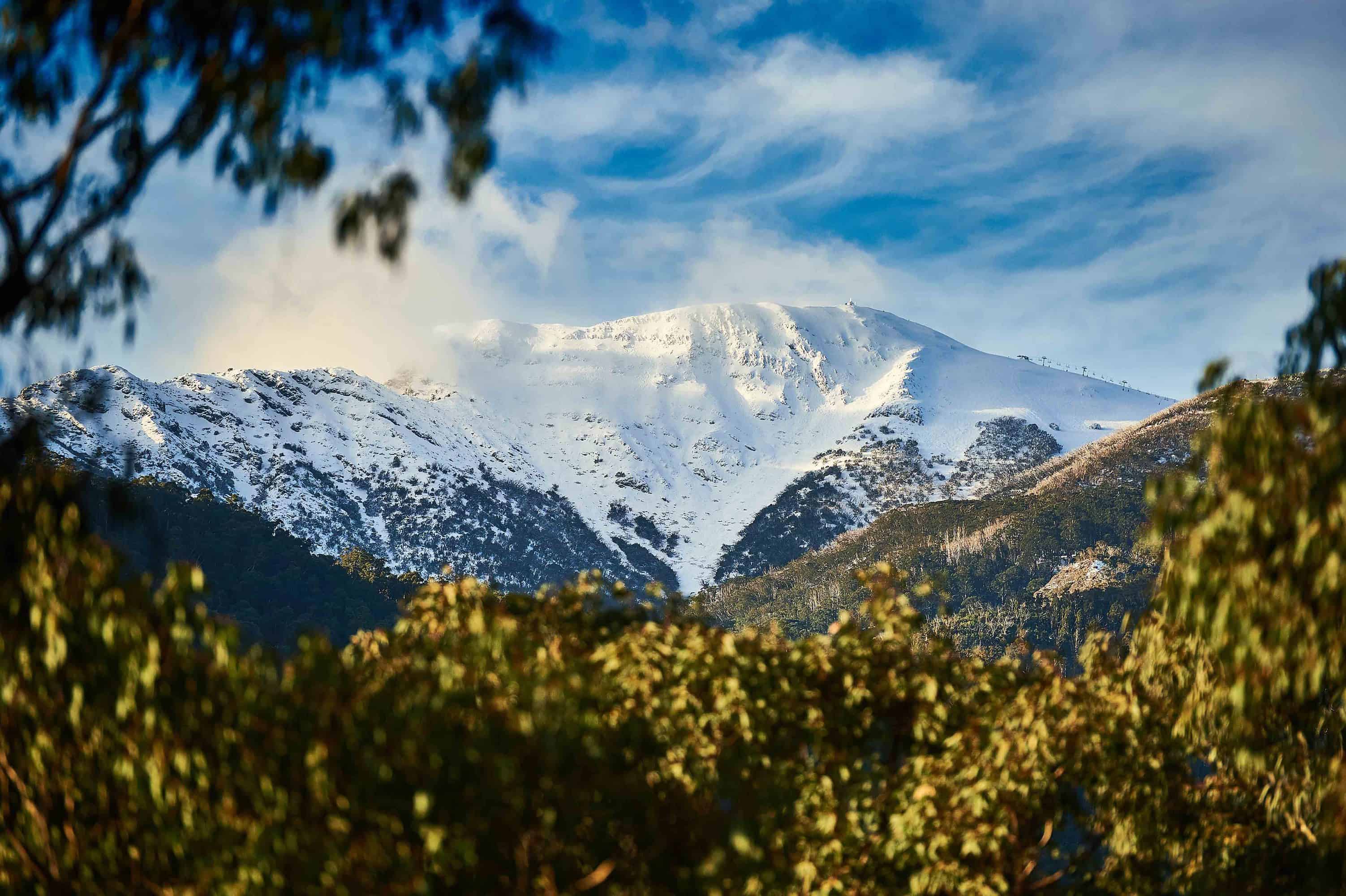 Ikon/Mountain Collective – Pass Multiplicity
Speaking of terrain, perhaps the most effective way resorts have expanded their skiable area in recent years is not by applying to the National Parks and Wildlife Service for expansions, but instead by banding together with other resorts via collective lift pass agreements.
While it's kicked off a ski lift pass arms race, the everyday rider is now able to access a number of ski resorts off of one pass.
Mount Buller has made the best of this situation and become part of the Mountain Collective, giving pass holders access to ski resorts in Japan, Canada, Europe, South America, New Zealand and the U.S. including Niseko, Aspen, Banff, Jackson Hole, Coronet Peak, The Remarkables and Thredbo.
Mountain Collective passholders enjoy two days riding – with no blackout dates – at all Mountain Collective destinations totalling 37 days at the world's best resorts on the 2019/20 Collective pass.  In addition, Mountain Collective passholders can top up with additional days at 50% off single day pass prices in each destination. Early passholder also receives one bonus day at the destination of their choice.
As if this wasn't enough already, Mount Buller is also a part of the Ikon Pass. While there is some crossover between the two passes, the Ikon pass also gives pass holders access to 45 winter destinations. Depending on the specific pass you go for, under the Ikon program you can spend seven days at Mt Buller and anything from five days to a whole season at any of the other 44 locations.
Where To Stay
As mentioned, the Mt Buller Village is perched high on the mountain, 1600m above sea level, dissected by ski runs and snow gums. Nestled up there you'll also find the most on-mountain beds of any Australian resort at over 8000, meaning there are plenty of options when it comes to staying in the snow.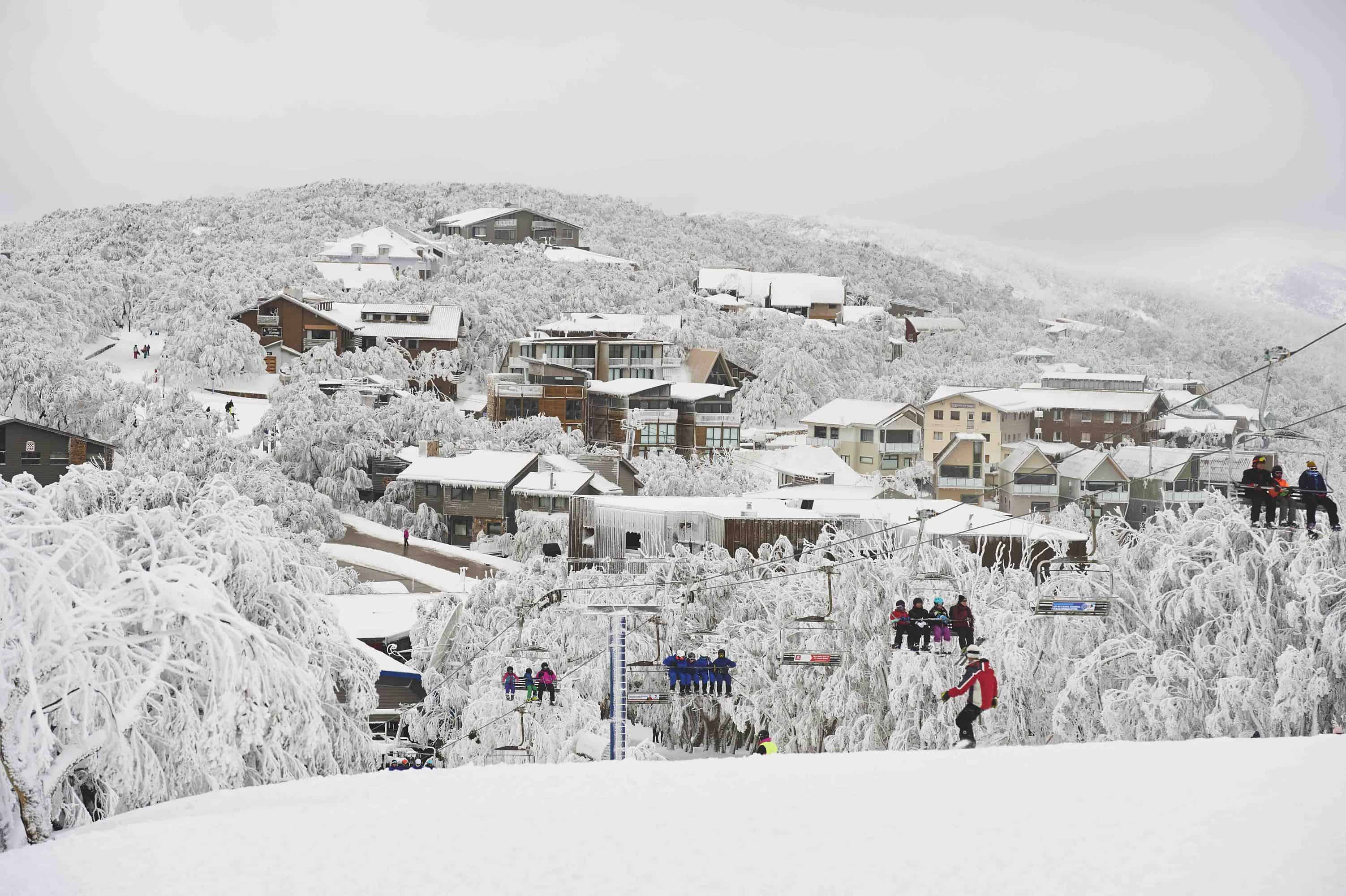 As you'd expect, accommodation ranges from budget bunks to ski-in luxury apartments, hotels and chalets meaning all-comers can enjoy the feeling of waking up and seeing snow out the window. The village also comes complete with over 40 cafes, bars and restaurants ranging from easy takeaway to fine dining.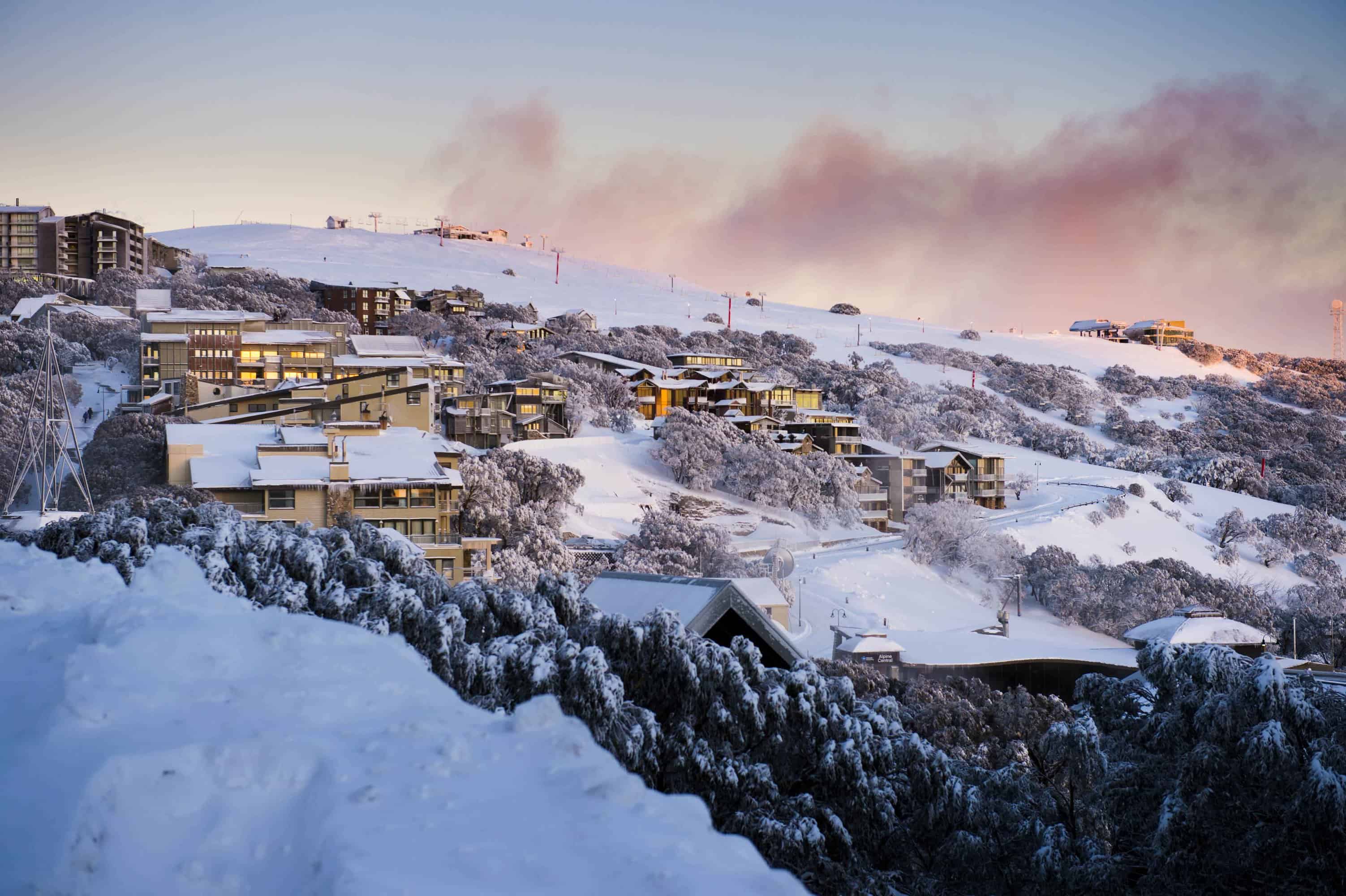 Where To Eat
For a comprehensive list on dining options see here. For some of our favourites, read on…
As mentioned, Mt Buller has over 40 dining options. The restaurant within Pension Grimus is not to be missed and the late Hans Grimus legacy of Wiener schnitzel, Solzburger nockerl and schnapps is carried on by his son and Olympic skier Anton.
Chamois restaurant offers up some fine fare but if you're after a burger you can't ski past the aptly named 'burger haus' or for a pizza, head to Breathtaker Gourmet Pizza. Koflers is a real local's haunt as is Tirol Café at the top of the Fox Chairlift, which also offers up excellent views of Mt Stirling. Birdcage Bar in Mt Buller chalet just off Bourke Street is a good bet for coffee and breakfast as well as happy hour cocktails.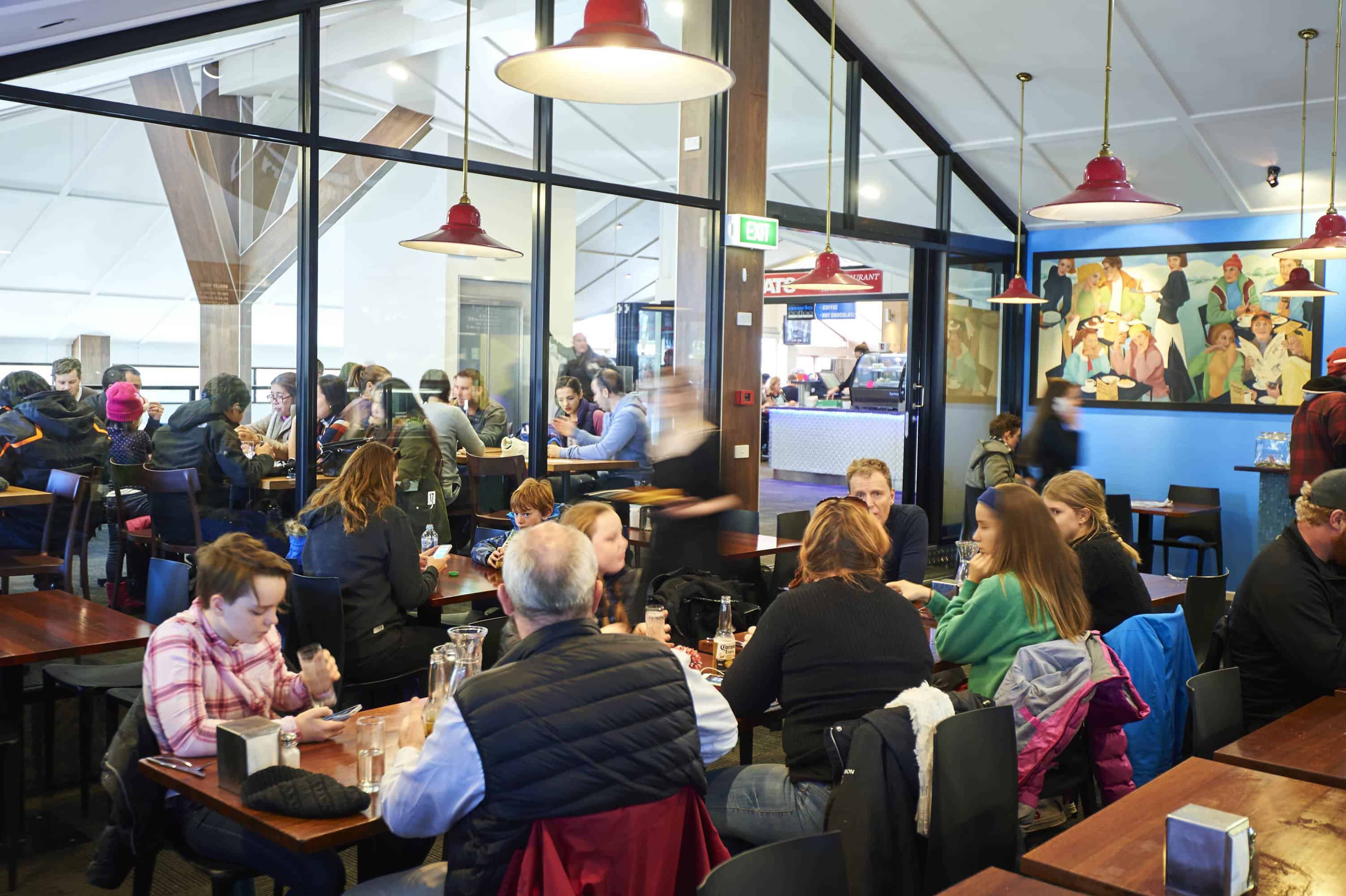 Twilight Sessions
The fun doesn't stop after dark at Mt Buller, and neither do the chairlifts…
Mt Buller is one of the few Aussie resorts to host night skiing with stadium lighting on Bourke Street (and Chamois for the aerial skiers to squeeze in more training). Check it out during peak season (July-August) and stretch your time on the slopes.  Couple this with live entertainment in the village square including music and film screenings and you might never leave.
.If you need more incentive than a few extra turns, discounted lift tickets after 3pm and extended shuttle hours until 9:30pm mean there's no reason to rush home. Couple this with live entertainment in the village square including music and film screenings and you might never leave.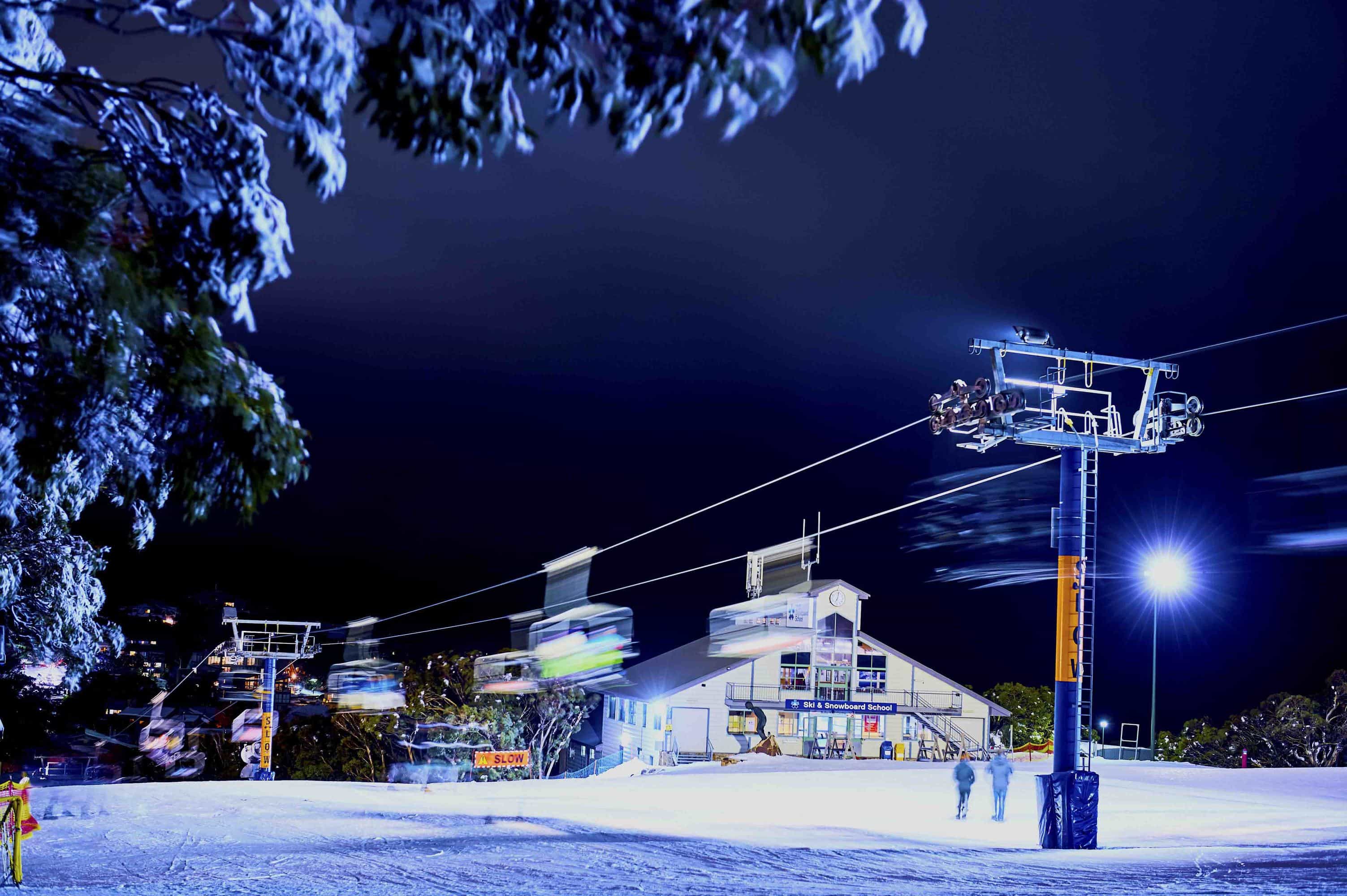 Non-Skiing Activities
Off-snow – or rather non-skiing – activities aren't typically something Australia does well when compared to overseas ski resorts. But Mt Buller arguably does it best here in Oz.
Options include visiting the day spa, the highest cinema in Australia – known to premiere some of the latest ski and snowboard films – the indoor rock climbing/bouldering wall/Buller Air Zone, which comes equipped with five giant trampolines if you fancy working on your quad corks and even dog sled tours.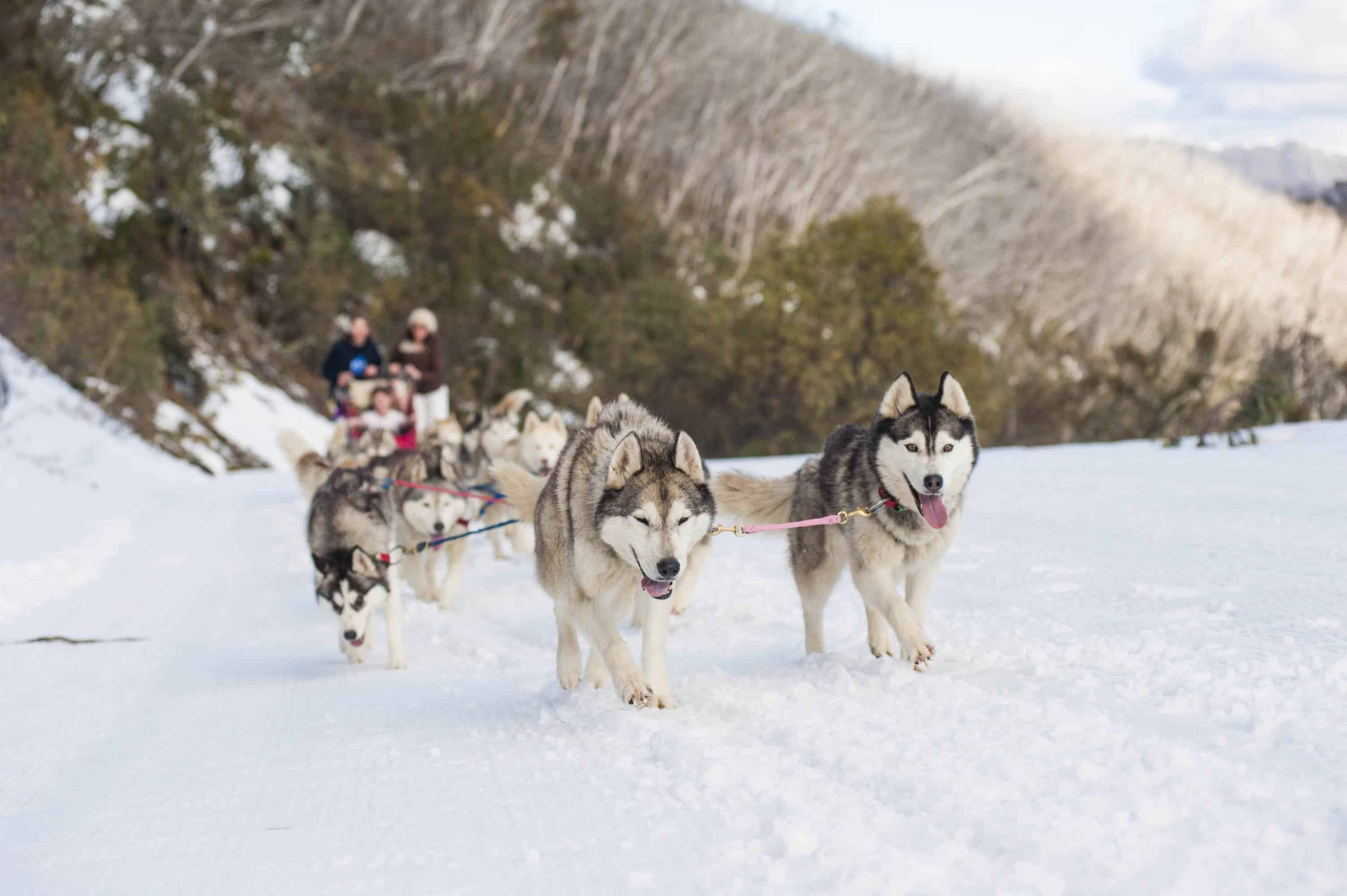 Getting There
Mt Buller is a mere three-hour drive from the heart of Melbourne, being 248km North-East of the city, making Buller the most accessible snow resort in Australia and the closest resort to any international airport (Melbourne, Tullamarine). Buller's a six-hour jaunt from Canberra, nine hours from Sydney and some 9.5 hours from Adelaide.
The drive there is also far from unpleasant. You can choose to enter the region via the Yarra Valley or take the Hume Highway through Tallarook. A number of small townships will be happy to see you, among them Yea, Yarck, Bonnie Doon (how's the serenity?) and Mansfield and all of which will entice you with good food and coffee.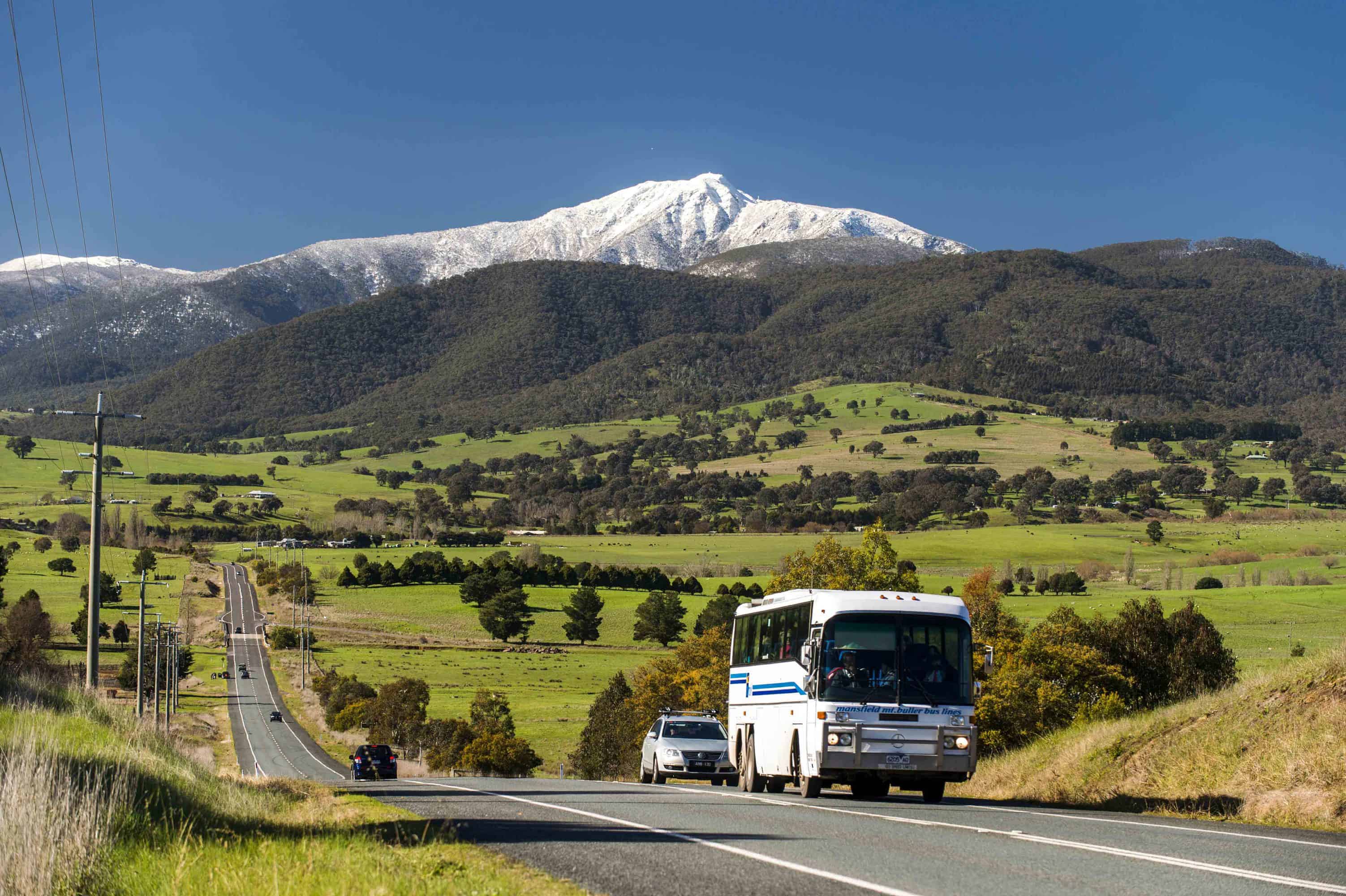 There are coach services from both Melbourne and Adelaide if you'd prefer to focus solely on the view and not the wheel. Check here for updates as COVID took a toll on some of these businesses last year.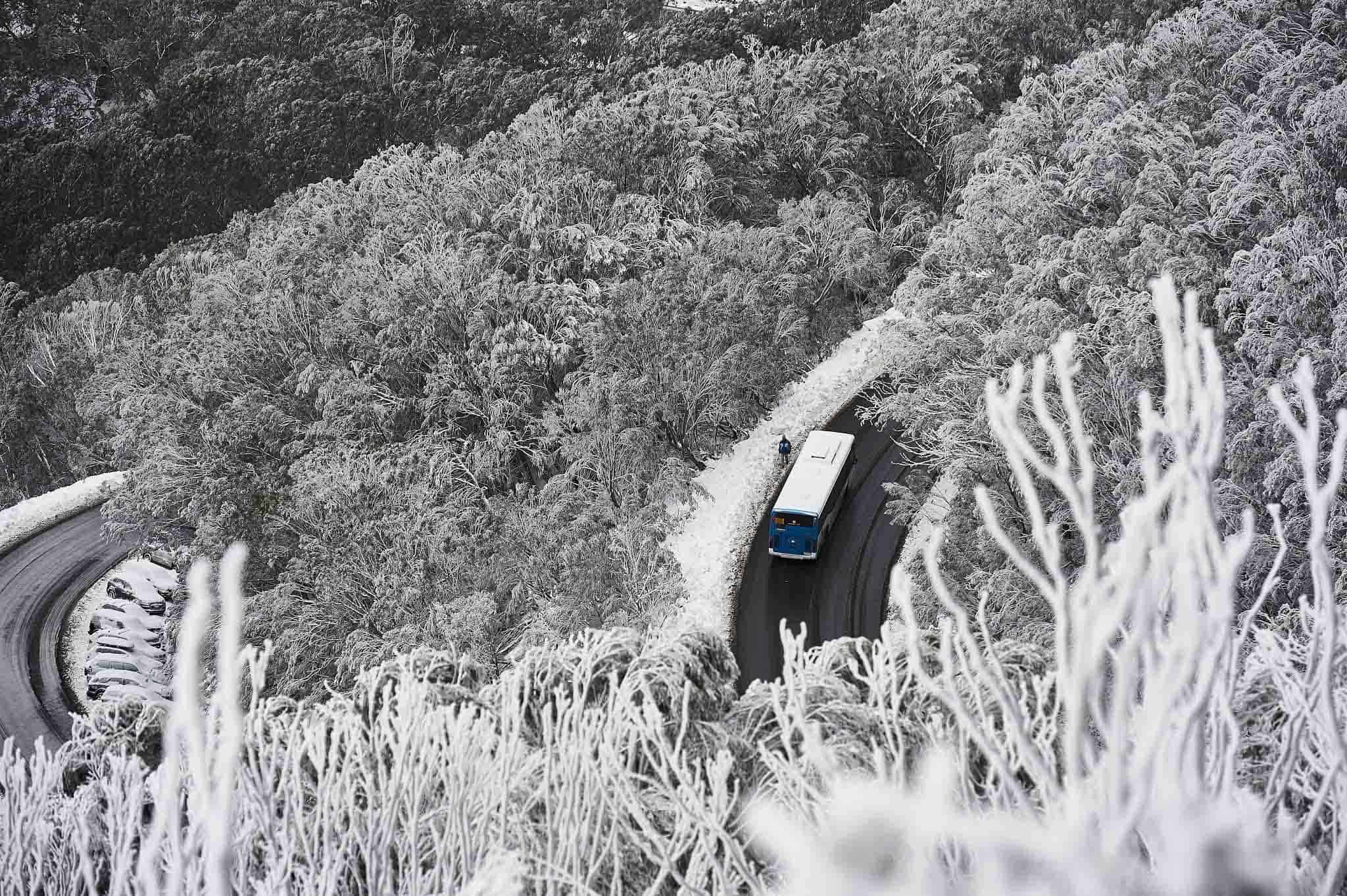 Backcountry? 
If the backcountry is more your cup of tea, you best not forget Mt Stirling is right next door to Buller. Topping out at 1749m, Mt Stirling offers a wealth of untracked turns for alpine tourers and backcountry snowboarders. The summit also offers stunning 360-degree panoramic views of the surrounding ranges and Australian high country.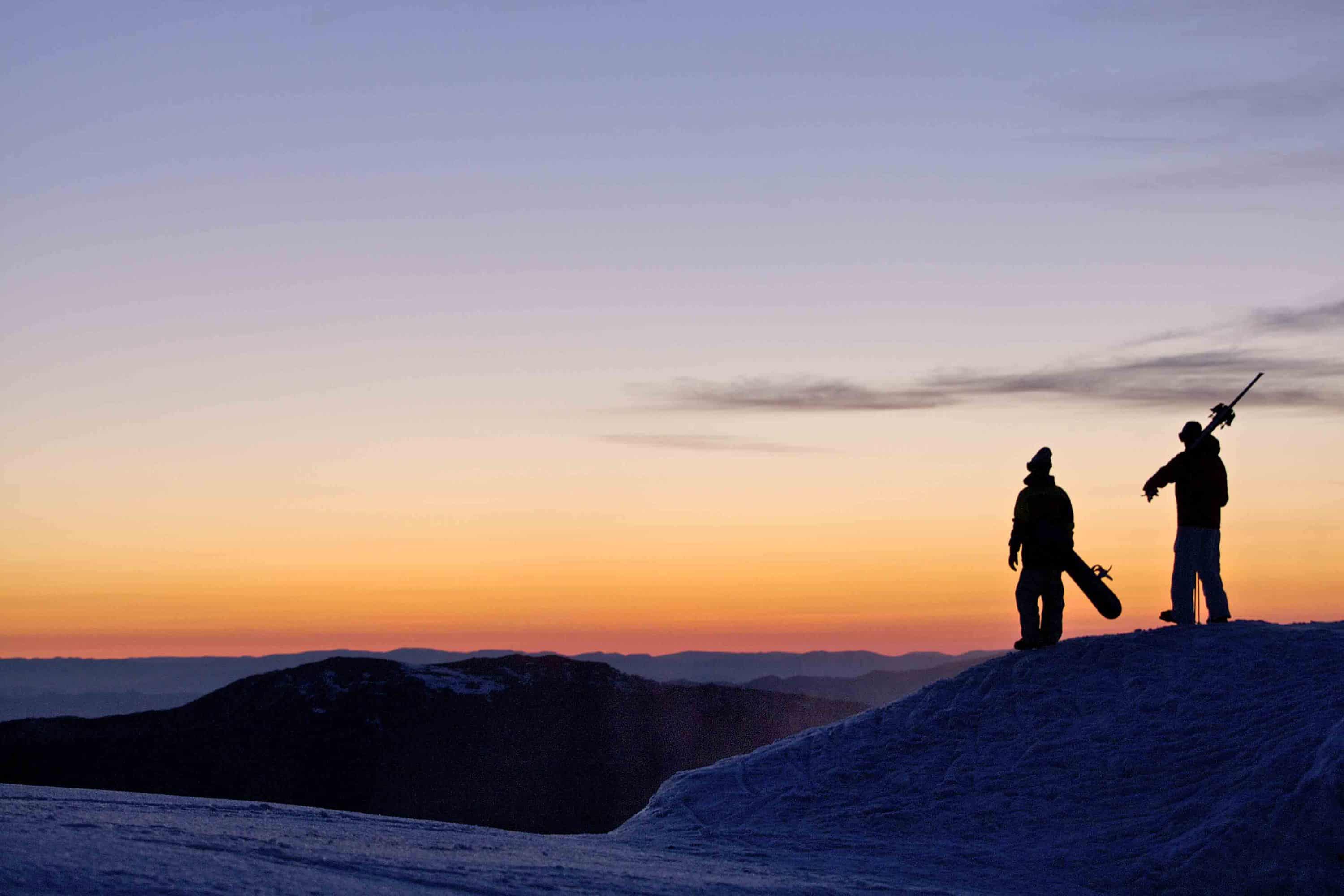 We'll leave you with this immersive view of Mt Buller…
See here for a map of Mt Buller.
---
Mount Buller forecasts,
snow reports and
live snow cams.