Mountainwatch Guide to Panorama and The Purcells – Canada's Purest Mountain Adventures?
September 20th, 2023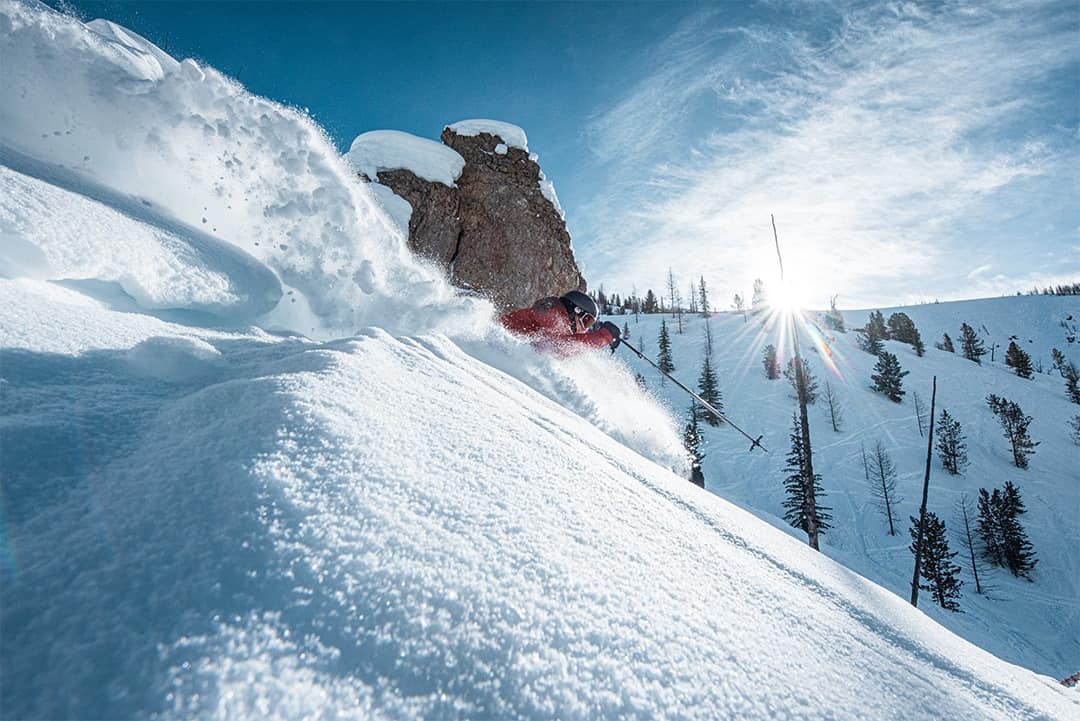 Mountainwatch | Nadine Robb
If you have not already heard of Western Canada's Columbia Valley, it is time that you did. As a section of the Rocky Mountain Trench, this mammoth glacial valley separates the Rocky and Purcell Mountain Ranges, serving as the doorstep from which to launch into big mountain adventures.
With the town of Invermere acting as the regional hub, Panorama Mountain Resort is some 30 minutes away by car.  Gradually gaining elevation as it leaves the townsite behind, the road meanders through the hilly Toby Benches before they fall away – revealing Toby Creek carved out some hundred feet below. You wouldn't be judged for gripping the steering wheel a little tighter, as the emerging landscape becomes wilder with each turn. Just when you begin to feel rather remote and wonder how much cell phone coverage you still have, the unmistakable features of a ski slope take shape on your left, shortly followed by the welcome sight of Panorama Mountain Village.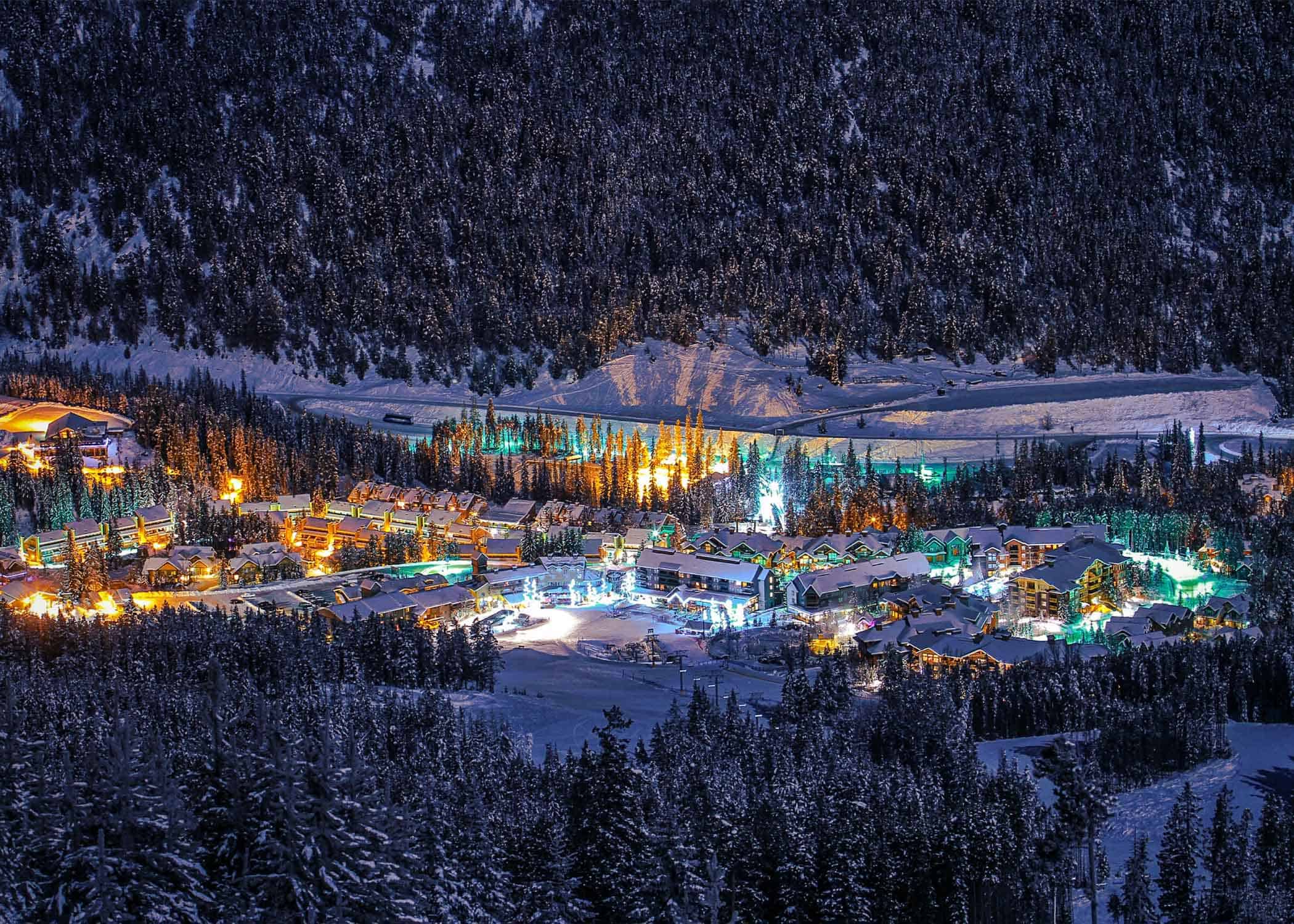 Existing as just that, a village has been developed around the base of the ski area, complete with ski in/ski out accommodation, shops, restaurants and hot pools (to name but a few of the village amenities). As one of the few in the region – and arguably the most complete – you could settle in for a week and not find a need to leave. The logical layout of the village allows it to be easily navigated with minimal walking required (because who wants to walk far in ski boots?), and the many slope-side sleeping options are a luxury for adults and an almost necessity for families (but more on that later).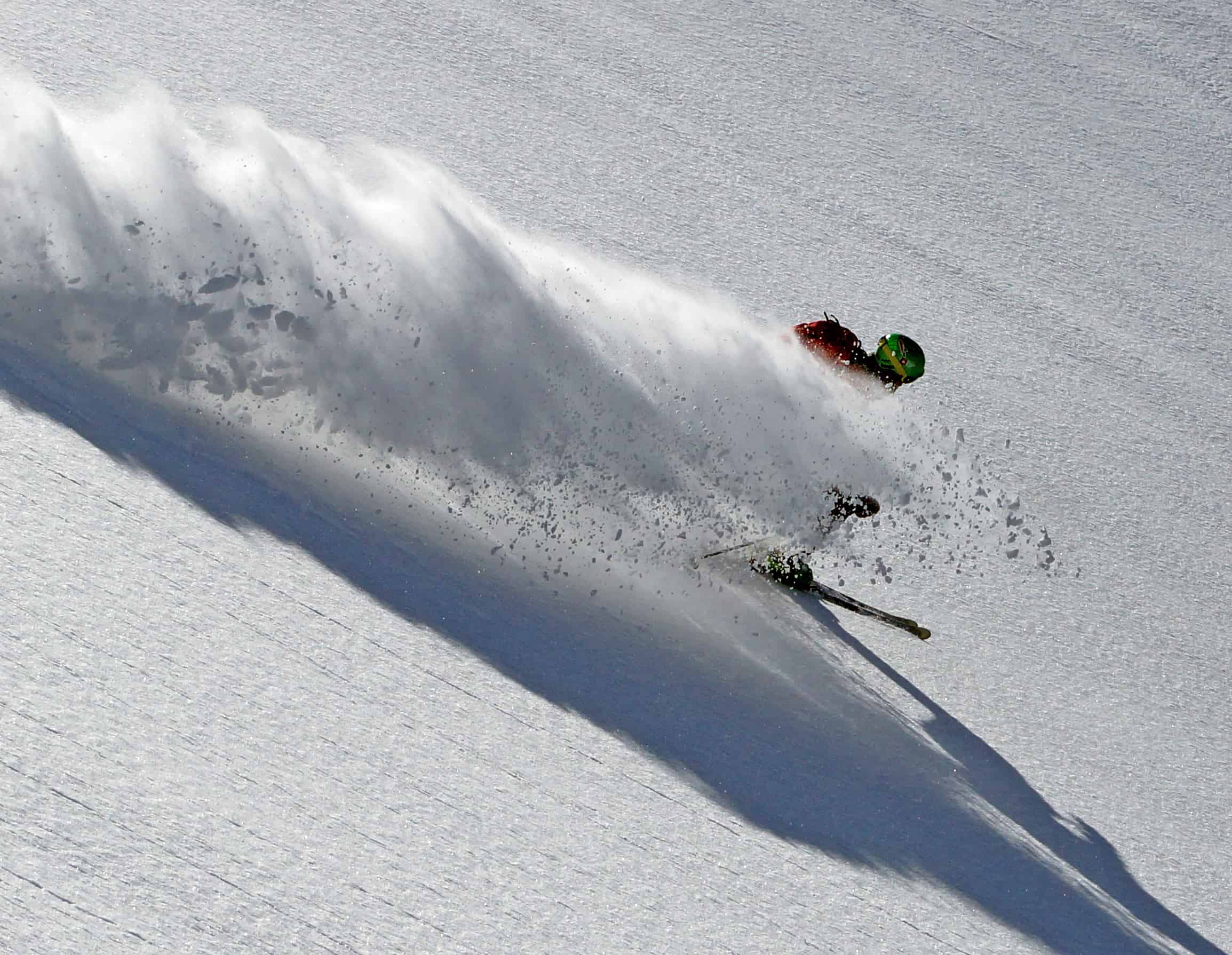 And as for the skiing? Yep, there's something for everyone. Keeping the facilities close at hand, the base area boasts two Magic Carpets and a handful of green runs that offer a steady progression for those mastering their tools. The mid-mountain cruisers are the perfect way to open up the turns and clock some mileage, while the upper mountain is Double Black Diamond territory. This higher elevation terrain is not lacking in fun or challenge, with playful pockets of gladed trees, technically demanding rocky outcrops and a handful of ridge and spine lines. Formerly reserved for the pleasure of Heli Skiers, the recently opened Taynton Bowl further adds to the expanse of lift accessed off piste adventure at Panorama.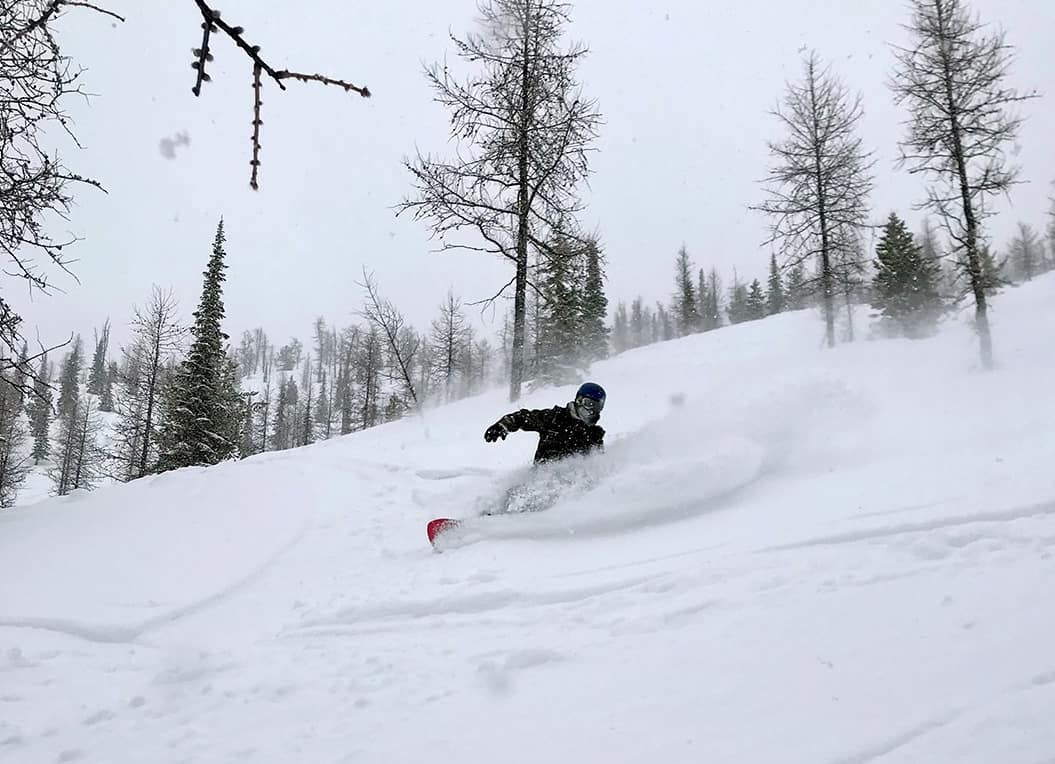 For the statistically minded among us, here they are: 1300 vertical metres serviced by 10 lifts to access 133 runs across 2975 acres of patrolled skiable terrain. And the best part? Since Panorama is not (yet) bursting at the seams with hungry tourists chasing the proverbial powder train, it can still be enjoyed in a way that is, perhaps – more pure.
Powder days at busier resorts can feel less friendly – and even lacking in sportsmanship – as clusters of riders litter the lift tops,hastily tightening their power straps as they suspiciously eyeball rival groups: forbid, their line should be poached. And so, it isn't with Panorama. In fact, according to a Montenius Consult Ski Area Ranking, Panorama is the number one ski resort in the world for having the most space per skier. Read that again.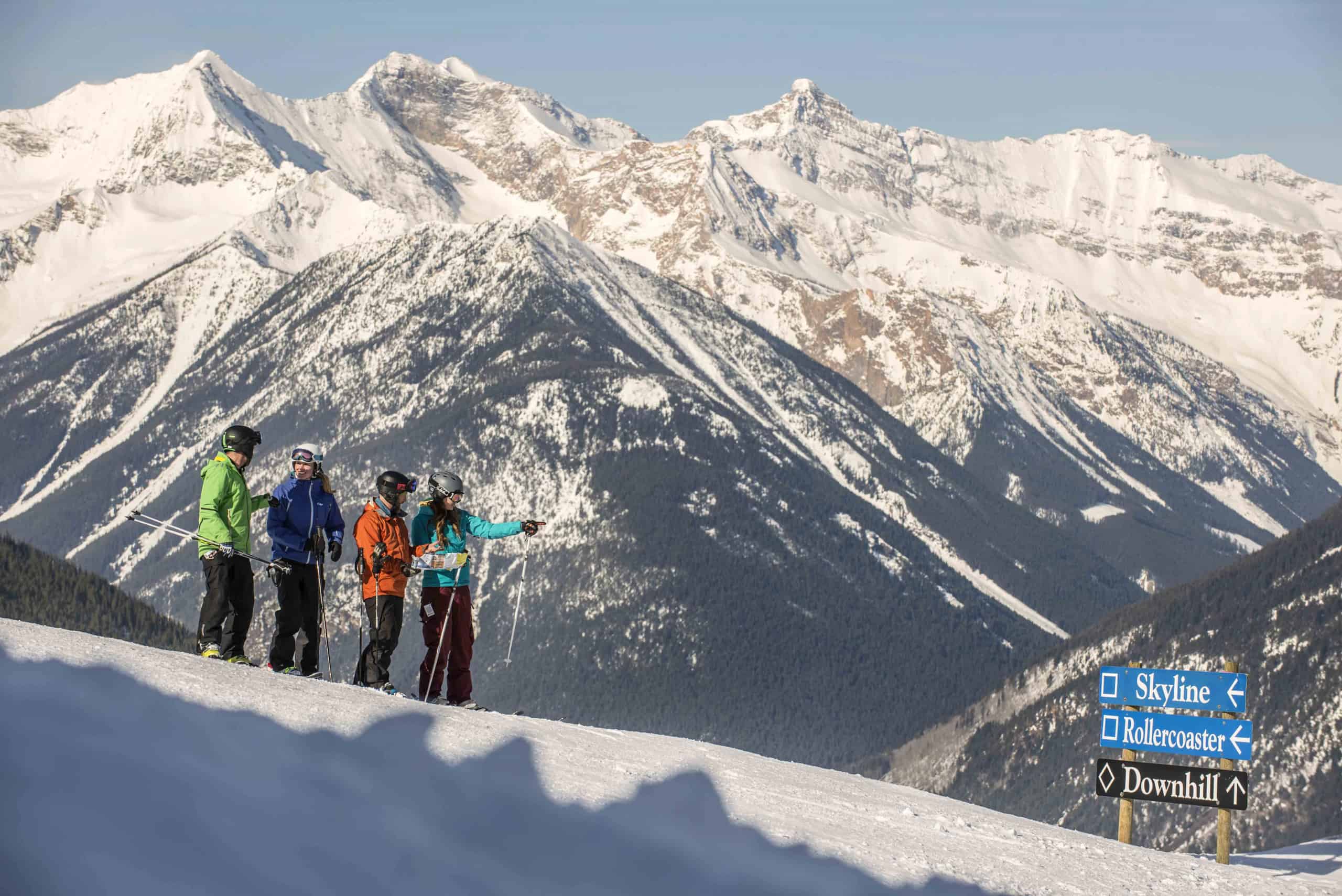 And to be sure that there really is something for everyone, a comprehensive line up of lessons and clinics are available at the Ski & Ride Centre, while the MonsterX Snowcat offers a fun way to explore Panorama's side country (though do note that it is unguided). Guests also have the opportunity to ski with Olympic Downhiller Manuel Osborne-Paradis, who after four Olympic Games has retired from racing and re-established himself in Invermere. His energy and enthusiasm are catching, and it's not every day (or ski trip) that you have the chance to tear up the resort with an Olympian – much less one as charismatic or entertaining as Manny.
The Backcountry
Given the scale of the surrounding mountains you'd be correct in thinking that the backcountry opportunities must be vast. The valley that claims Panorama – one of many Columbia Valley tributaries – runs deep into the Purcell Mountains. The approach road continues beyond the resort, skirting around the feet of 3000- metre peaks, many of which are hatted with unseen glaciers. While the road offers a fair view and the top of the resort a better one, the only way to truly discover this glacier rich corner of the earth is to take to the skies via helicopter.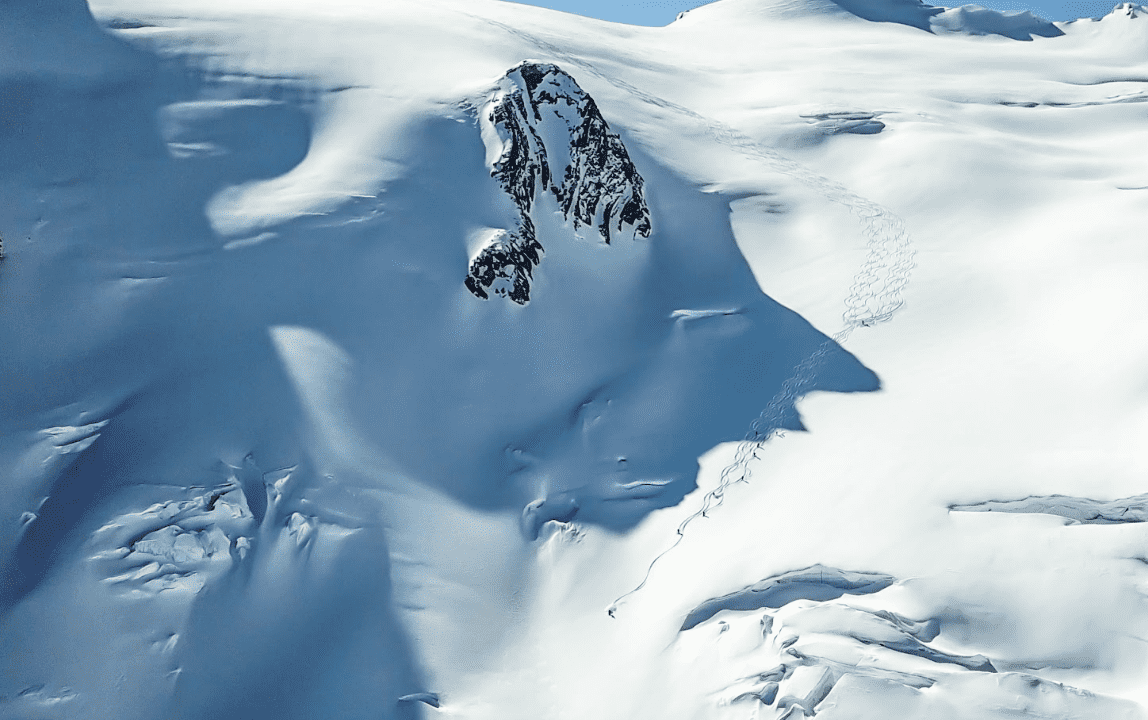 Soaring above more expansive terrain than one can conceive, it is easy to understand why heli-skiing was born in British Columbia's Purcell Mountains. RK. Heliski has tenure over huge swathes of the most skiable terrain in the region, and with 50 years of operations and fully fledged ACMG Guides at the helm – they're the way to go for your "heli highs".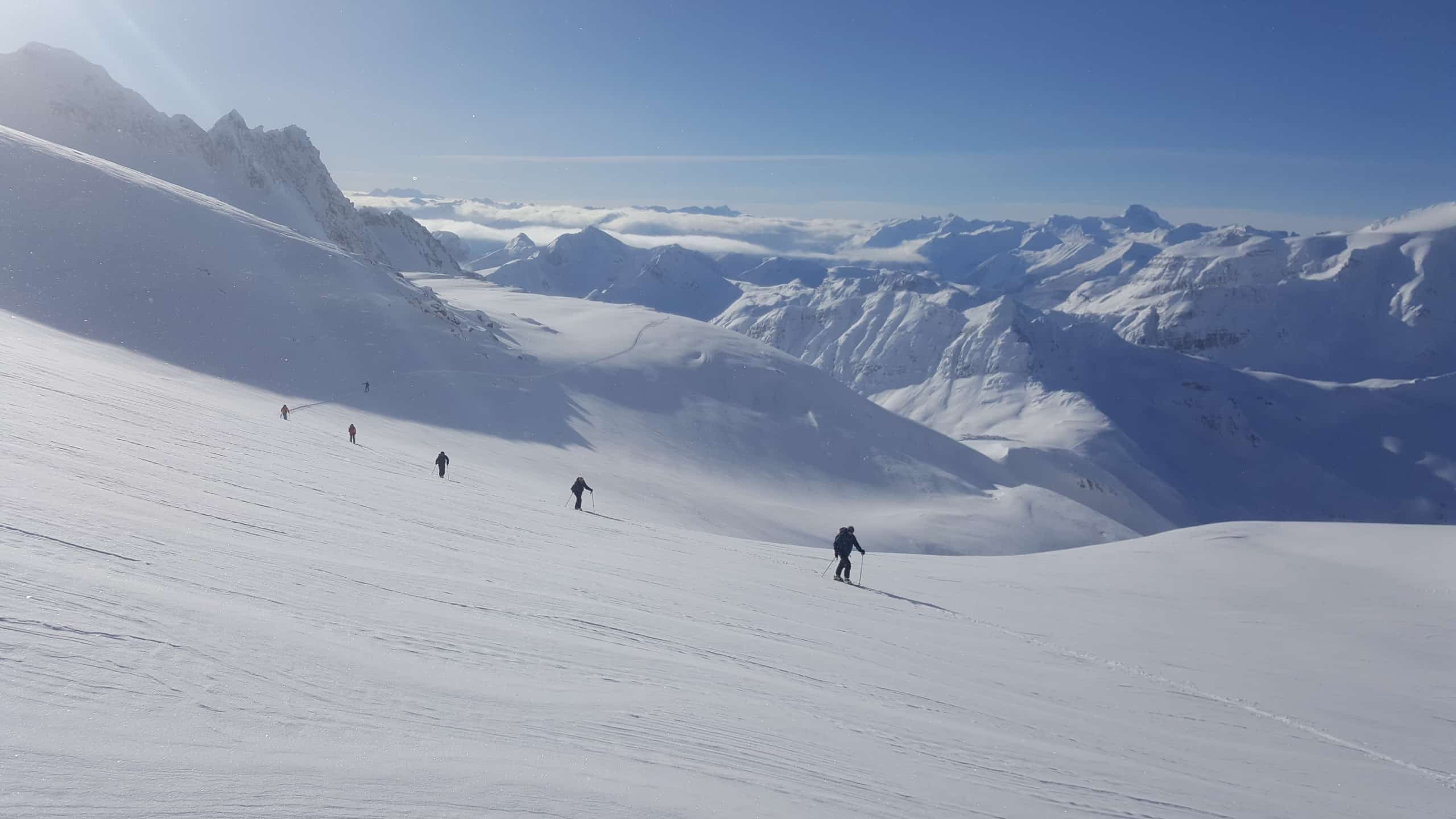 If ski touring is more your thing, don't skip over this region. As a peaceful, more immersive style of backcountry travel, skinning your elevation gains is another way to pioneer fresh tracks in a big mountain setting. Recognising that one size does not fit all in the realm of backcountry ski touring, East Kootenay Mountain Guides work with their guests to customise every tour – whether it is a single day adventure or a multi-day expedition. Drawing on their extensive history of guiding in and around the Columbia Valley – and as ACMG Ski & Mountain Guides based in Invermere – their trip planning will be reflective of the ever-changing weather and snowpack as they pursue big mountain adventures.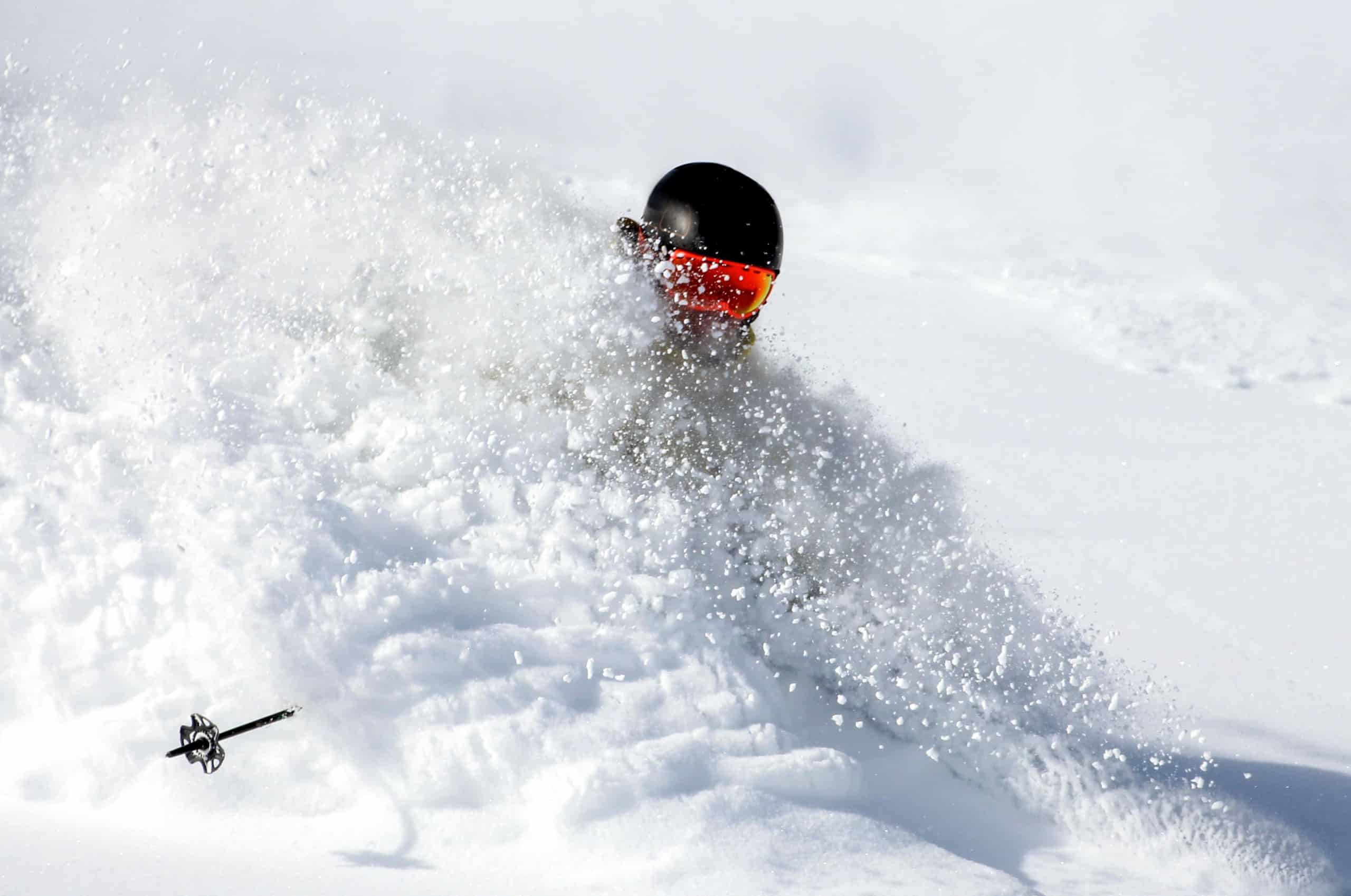 Non – ski activities
With so much talk about the downhill ski and snowboard potential in the area (sorry – it's hard for me to stop), it would be easy to think that it ended there. Fortunately, it doesn't, and it is indeed a winter wonderland for all. Lake Windermere (technically a widening of the Columbia River) upon whose snowy shores the town of Invermere is perched, freezes over during the winter months, creating "The Whiteway" – the world's longest skating trail (yep, more record dropping).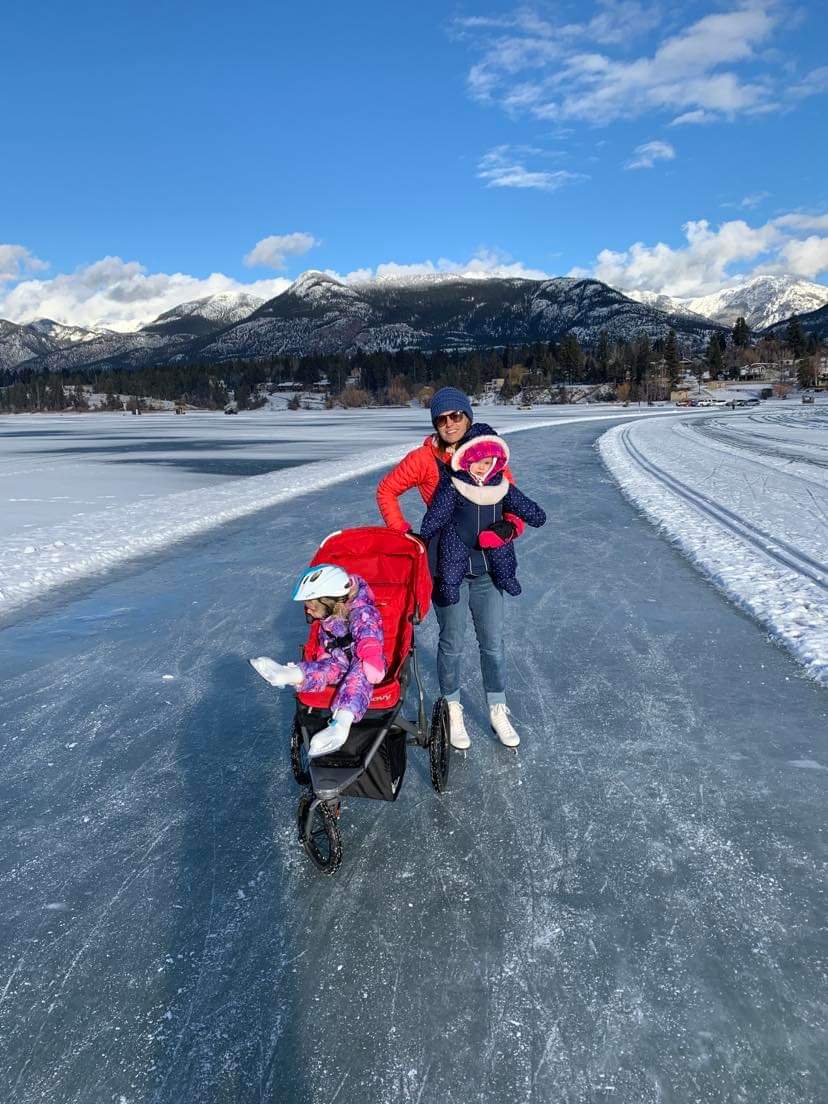 30kms of groomed skating and Nordic ski trails stretch around the lake, connecting communities via ice and ensuring that every level of skater and cross-country enthusiast is plenty entertained. Zambonis smooth out large sections of the lake closest to residential areas, giving everyone the chance to get out onto the frozen lake. Sunny days see families emerge from hibernation, spilling out onto the glassy surface with tiny skating kids in tow – hockey sticks in hand – depicting a scene so quintessentially Canadian that you'd think you were looking at the lid of a Maple Cookie tin.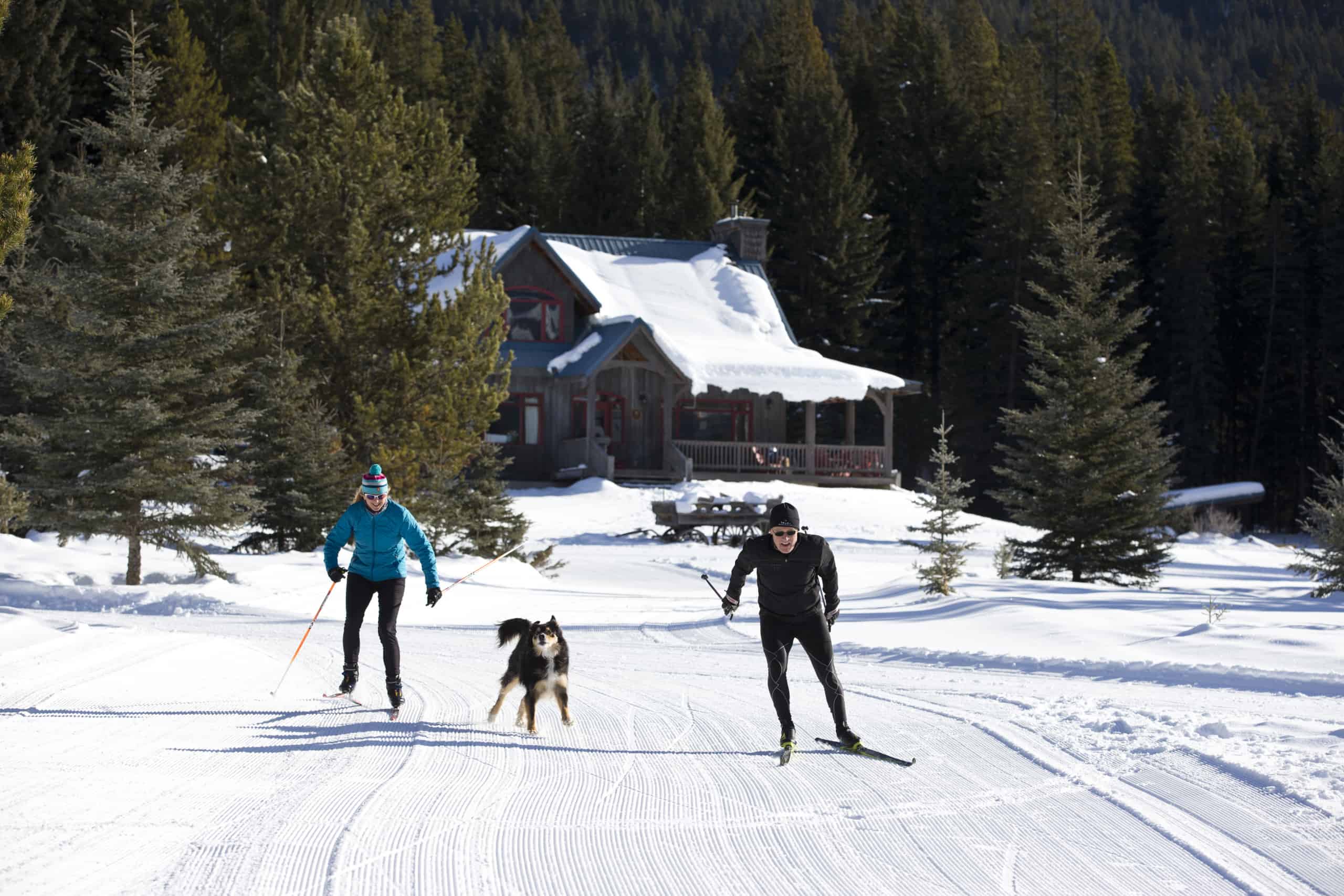 Far from being the only Nordic ski option in the region, a hop back into the Rockies will place you at Nipika Mountain Resort – utterly uncommercial and every bit rural Canada. The trails are beautifully maintained and the wildlife index is high, though spotting an international tourist is unlikely. Panorama does well to maintain its own network of Nordic trails too, which would be a good option if you're staying in the village.
Within the Panorama vicinity is Toby Creek Adventures – a well-established tour operator that specialises in snow mobile tours. Offering yet another way to get into the backcountry, these tours can be enjoyed over a single hour or as a multi-day expedition for those aged five years and up.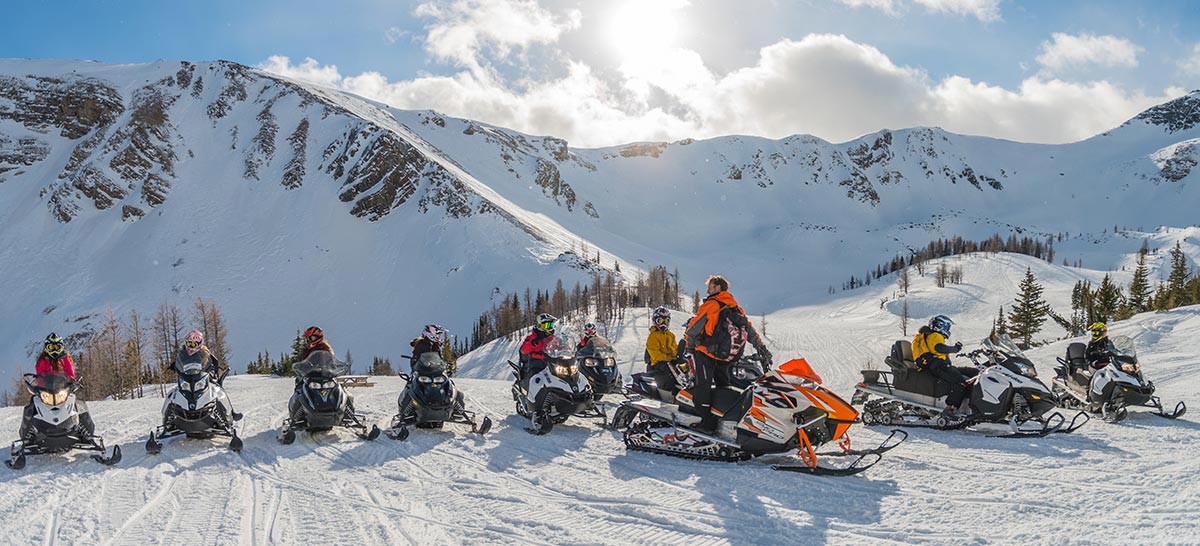 With such a deep immersion into all things winter, the high geothermal activity in the valley is a warm welcome. As cornerstones of the region's tourism culture, valley visitors and locals alike have soaked in these hot springs for well over a century. For the most part, the crudely manipulated rocky pools of simmering water have morphed into sophisticated establishments – such as those at Radium and Fairmont – and are ready to receive hundreds of soakers at any one time. For smaller children, these would be the ones to visit, and are still very relaxing and atmospheric.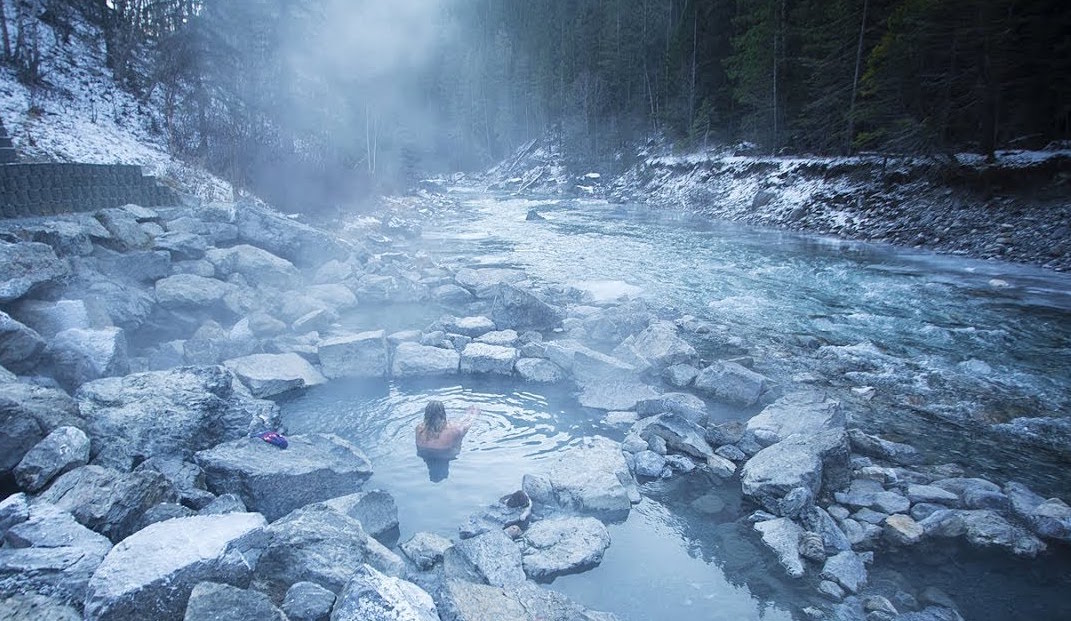 For those after something a little less touristic and wholly more authentic, the natural river side hot pools of Lussier are worth the time to get there. A primitive scattering of boulders and river rocks delineate several different pools of varying temperatures, progressively cooling as the water spills into those furthest from the source. There are no changing rooms here and the rocks can be slippery, so having your bathing suit underneath your clothes may save some awkward fumbling in front of a pool full of amused – and toasty – spectators.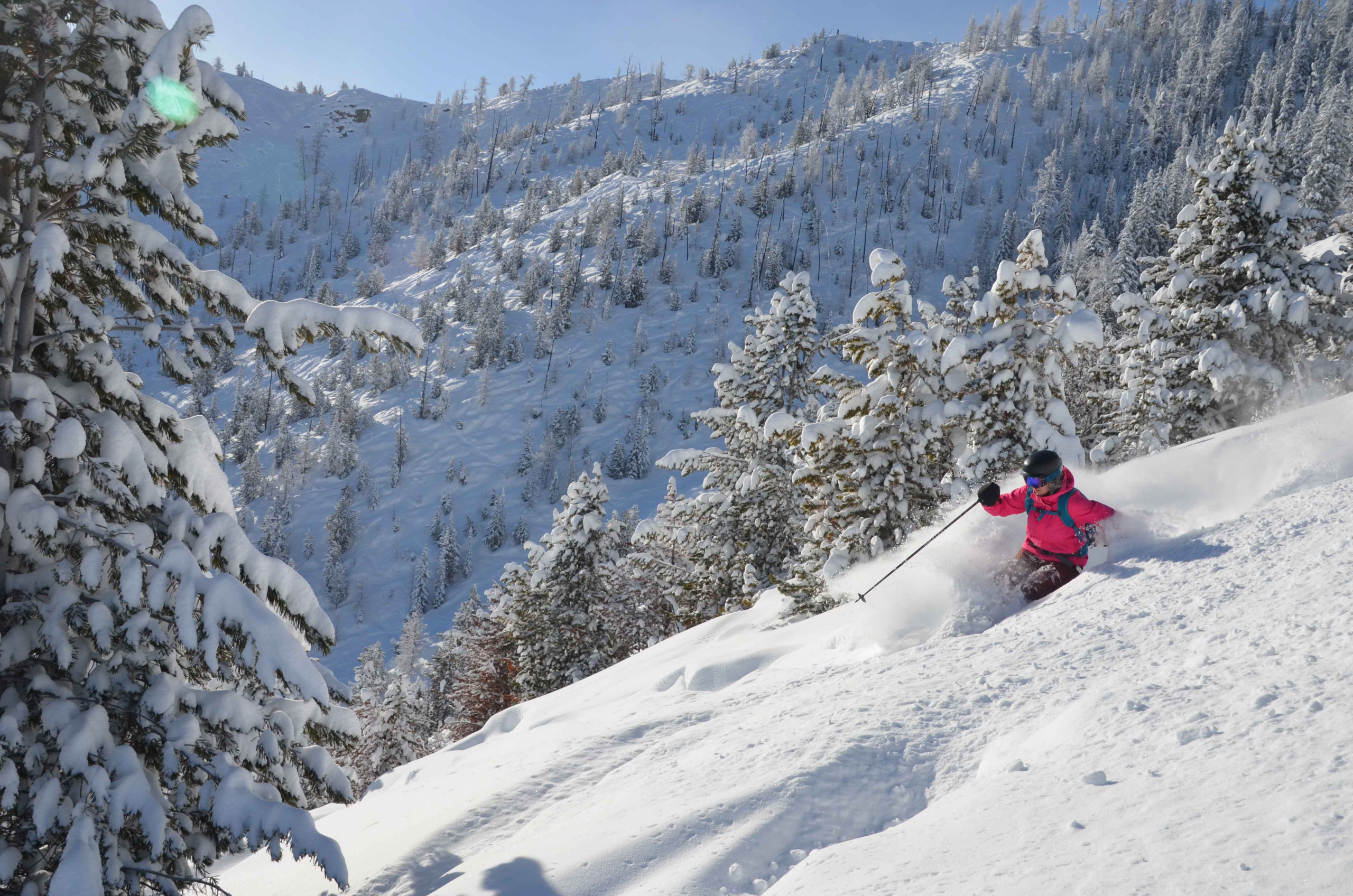 Weather
Speaking of warmth, the winter time temperatures in the Columbia Valley are rather civilised by Canadian standards, with thanks to the Continental Divide providing an Arctic airflow buffer. When compared to the neighbouring Banff, for example, it is markedly milder (well, a Canadian mild, which is like -10C),which when travelling with young children or those that feel the cold easily is a big bonus. Being at a higher elevation than the town, fresh snow at Panorama is as light and dry as social media would have you believe, and the northerly aspect of the resort makes for a reliably long season.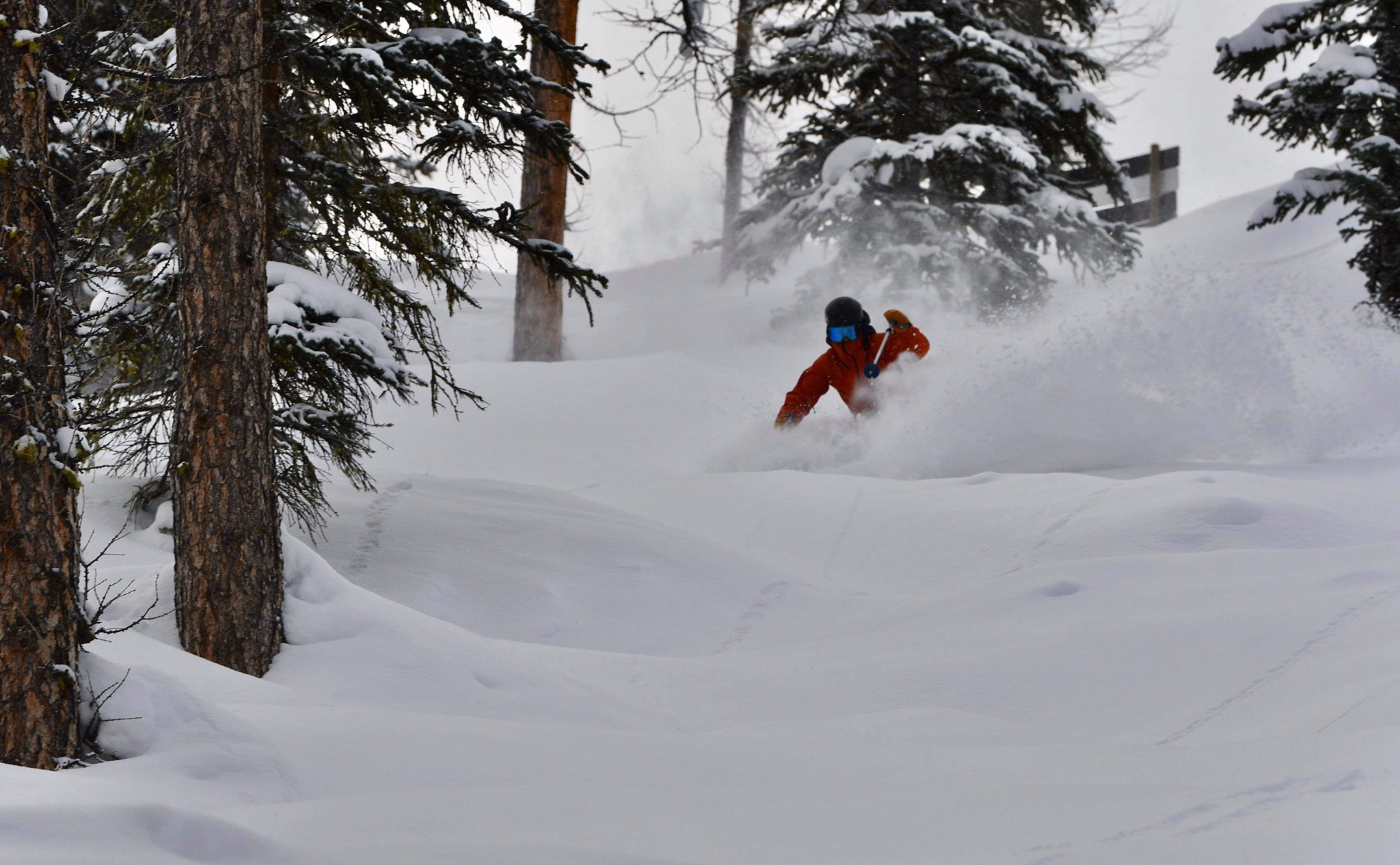 Where to stay
As for accommodation options; the majority are to be found at Panorama Mountain Village, and if the primary reason for your visit is to ski, it makes the most sense to stay on the mountain, soak up the village vibes and après atmosphere, and maximise your turn time. There is a good selection of choices from low budget lodges to slope-side self-contained, and if you are travelling with children then you'll do yourself a favour by opting for the latter. The daily slog of getting to and from the slopes with spaghetti-limbed children and their scattered equipment will see the smiles slide from the most gung-ho of parent faces. Better instead to finish the day by unclipping at your doorstep: perhaps via the T-Bar & Grill for a beer or two?
Aside from the choices at Panorama, the Copper-point Hotel in Invermere is comfortable and well appointed, fully equipped with all of the amenities that you may need. Staying in Invermere would be a good choice if skiing is one of many components of your visit, and if you'd like to capture a better sense of everyday life in the local community.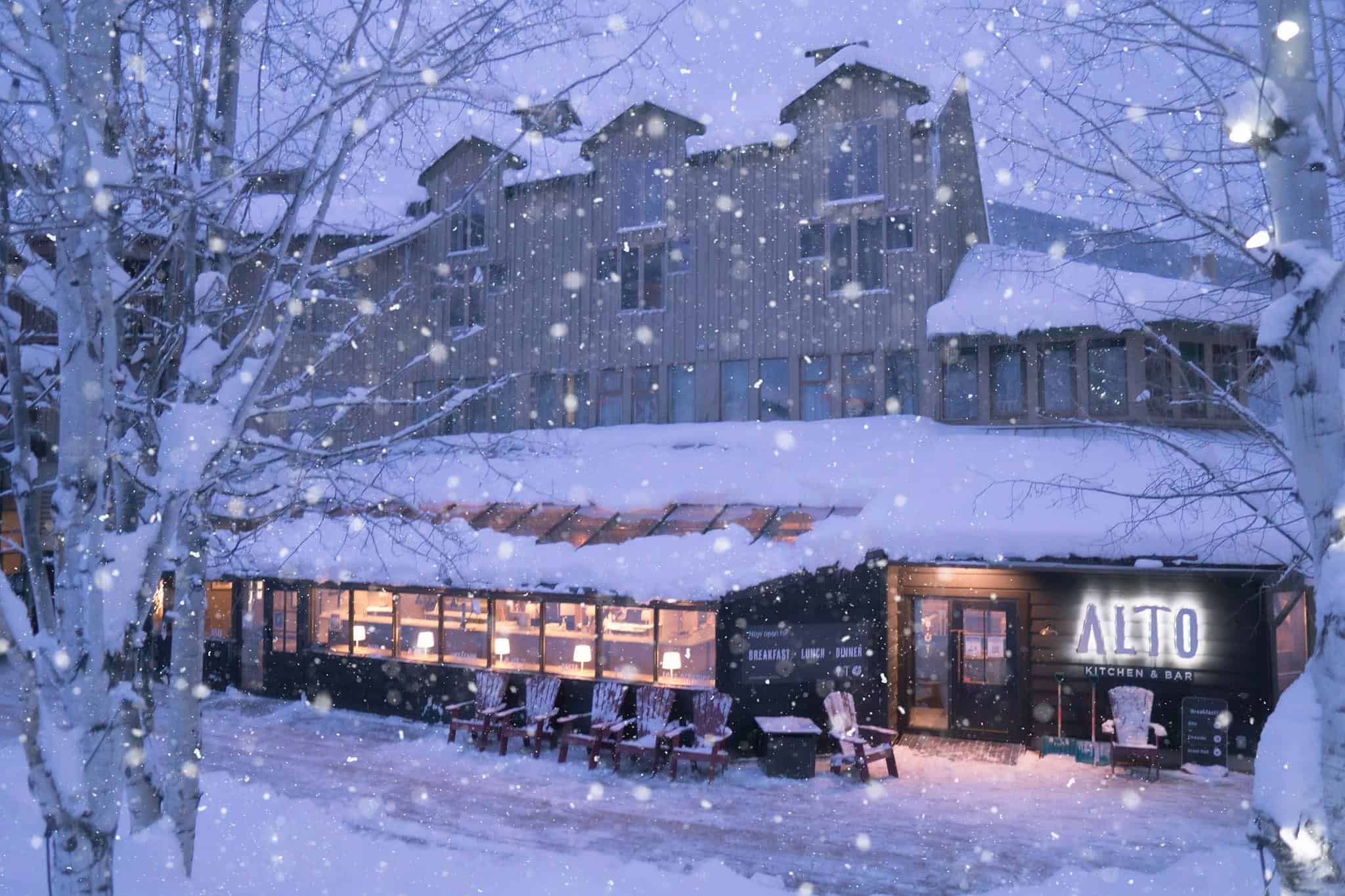 Where to Eat
There are great restaurants both up at Panorama (Alto Kitchen & Bar and Cliffhanger Restaurant for the evenings, and Elkhorn Cabin & Summit Hut during the day), and down in Invermere (Birchwood, Ullr Bar & Rustica).For the most up to date recommendations at the time of your visit, it is worth asking your accommodations provider or your on the ground "go to".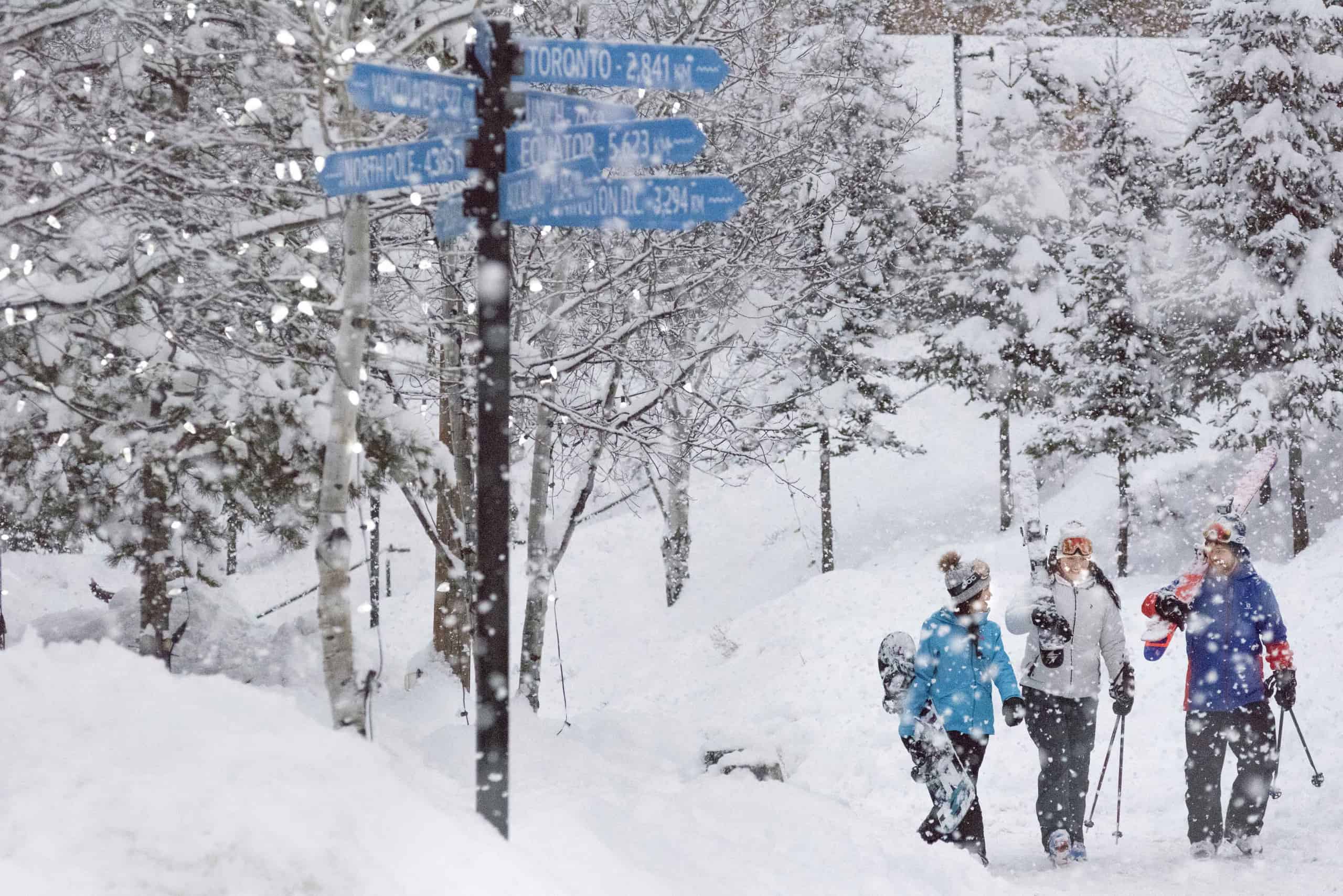 How to get there
When compared to other resort towns in the interior of British Columbia, Invermere is one of the most accessible. A direct flight into Calgary International Airport followed by a spectacular three-hour drive through the world-famous Banff and Kootenay National Parks will deliver you into the Columbia Valley – and all of the adventure that lies within it.
Sure, travel information is flowing faster than ever, and one scroll of your Instagram Feed will bury you in an avalanche of ski destination plugs and winter package promotions. But here's the thing; Panorama checks the paradoxical box of being both off the beaten path and yet well-trodden. Every other person you meet won't be heading to Invermere this winter, but enough have gone before that you can be sure of what you're getting. And with a recent surge of deep pocketed international interest in the region, it surely won't stay this way for long. So probably best to go now.
Head to Mountainwatch Travel and check out our Panorama Mountain Resort  packages for the 2023/2024 season.