New Zealand Forecast, June 30 – Snowy Southerlies, Then Rain, Snow and Wind this Weekend
June 30th, 2020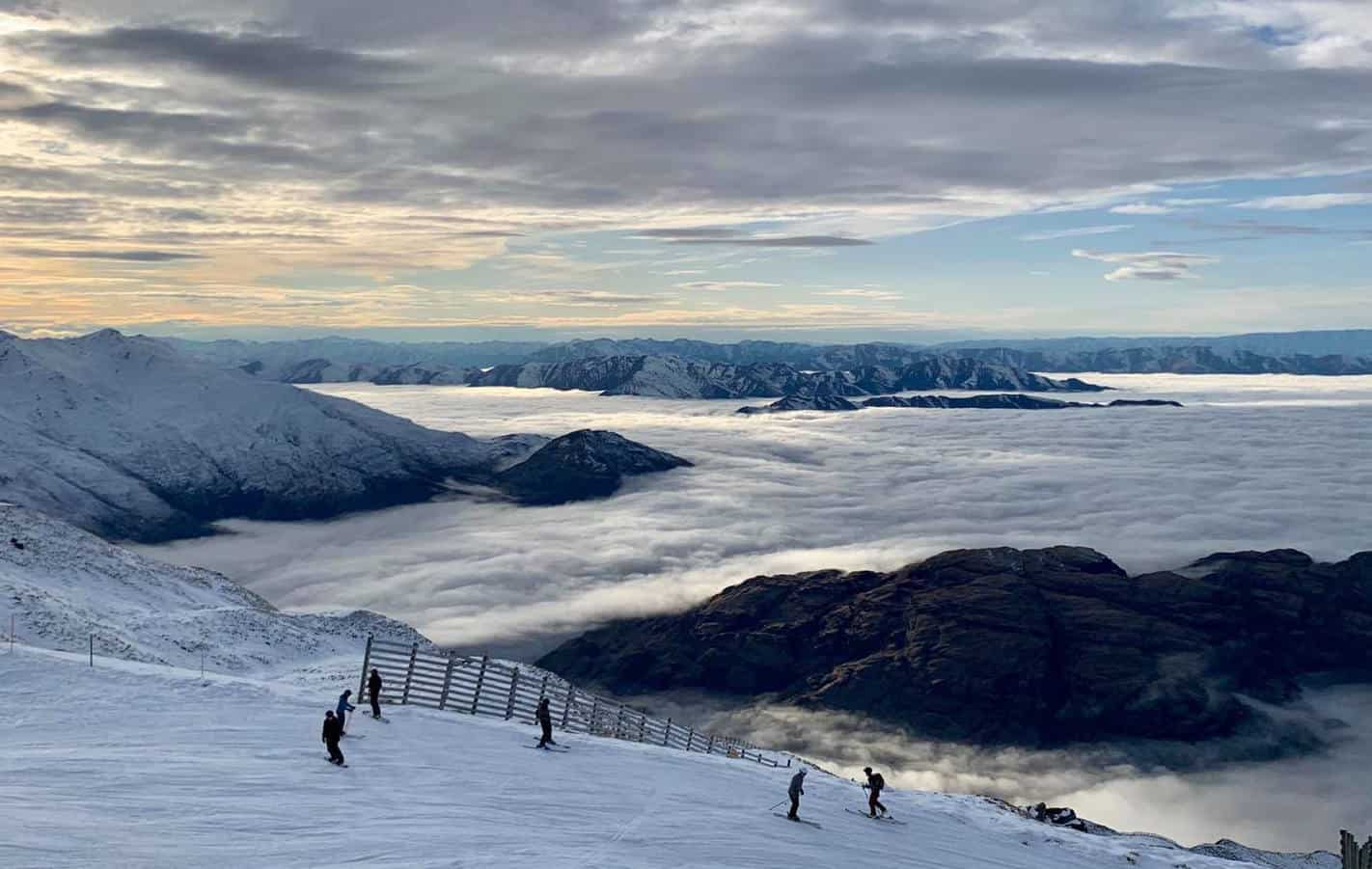 Mountainwatch | The Grasshopper
Valid Tuesday June 30 – Tuesday July 7
The low that has been spinning near the North Island for eons is finally moving out east today and, as promised, cold southerlies will continue to bring snow to New Zealand until Thursday, with some big totals showing up in some lesser-known ski fields.
After a brief ridge and some sunshine, a front will cross the country from late Friday through the weekend with gale NW winds and a mix of rain and snow, followed by chilly westerlies and snow showers.
Seemingly out of nowhere, a low morphs into existence within the westerly flow and crosses the South Island Sunday night, opening the door for yet another cold, snowy southerly blast during Monday.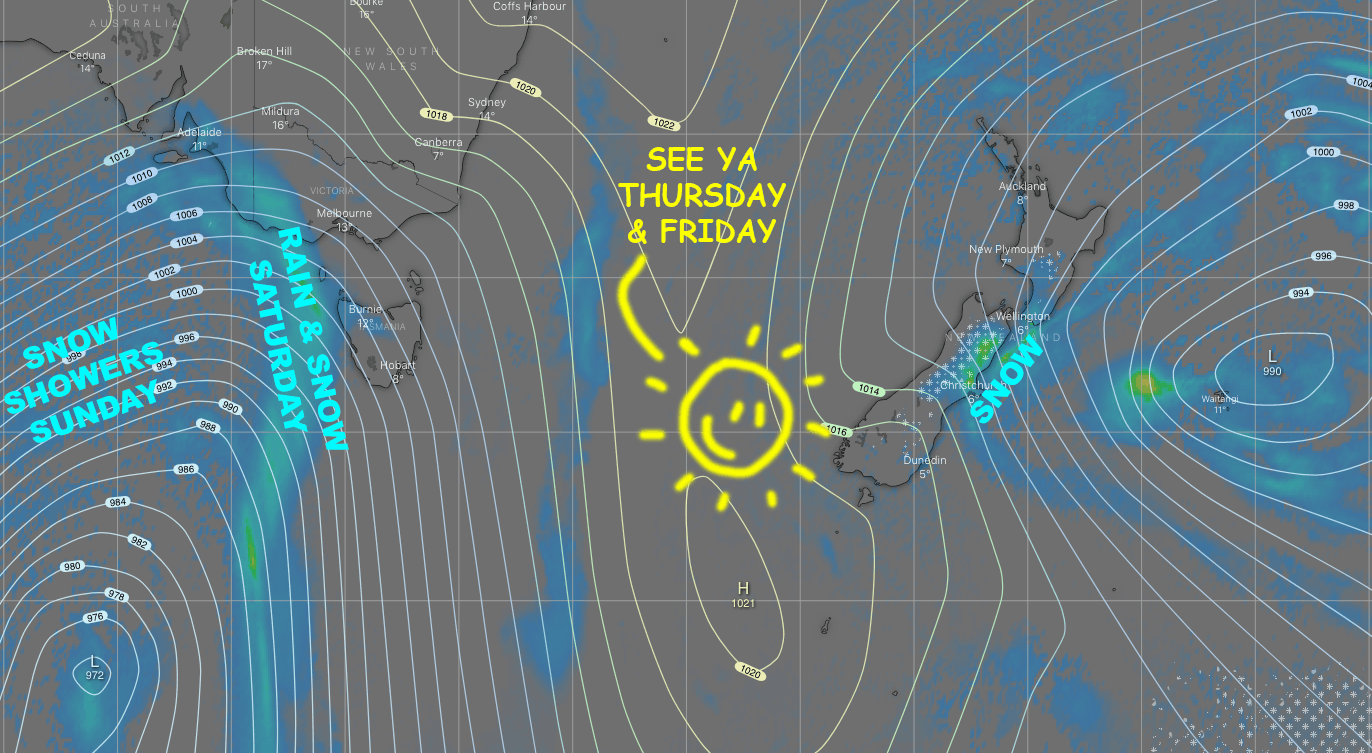 Tuesday June 30 to Thursday, July 2
The snow has mostly ceased falling over the South Island on this Tuesday morning, but the next cold push from the south will hit the Southern Lakes around midday, and then Canterbury later this afternoon, bringing more snow showers.
A few lingering light flurries and cloud over the Southern Lakes on Wednesday will clear to a beaut day Thursday. Meanwhile, snow flurries in Canterbury during Wednesday will become heavier and more consistent at night, then eventually clear up during Thursday.
Snow totals for this three-day period will be around the 5cm mark in the Southern Lakes, and 15-25cm in Canterbury. However, the little-known ski resort Mt Lyford nestled in the Kaikoura Mountains is expected to cop the mother lode of about 60-70cm. Mt Ruapehu will also receive persistent snowfall where anywhere between 30-60cm is expected.
Friday, July 3 to Sunday, July 5
Friday will be mostly fine for all, but the next front will see cloud building over the Southern Lakes late in the day with a wee bit of snow and rain falling after dark.
That same front will pass over Canterbury during Saturday with a period of mostly rain falling and gale NW winds. NW winds will also blow some high cloud over the Southern Lakes during Saturday, and snow showers should also start making it over the Main Divide at night.
NW winds will keep blowing scattered snow showers over the Main Divide onto South Island ski fields during Sunday, although Mt Hutt will typically miss out due to being too far east.
Monday July 6 and Next Tuesday
With the low passing east of the country during Monday, we open ourselves up for another cold and snowy southerly blast. Models again vary on the details here, and anything from a dusting to a dump is on the cards. They do, however, agree that it should all be done and dusted by the end of the day, with next Tuesday possibly lined up for a bluebird powder day.
That's all from me today guys, it's good to see this winter is starting to provide the goods. The next NZ forecast will come hot off the press next Tuesday, the 7thof July.