New Zealand Forecast, Monday July 20th – Snow Showers and Icy Winds This Week.
July 20th, 2020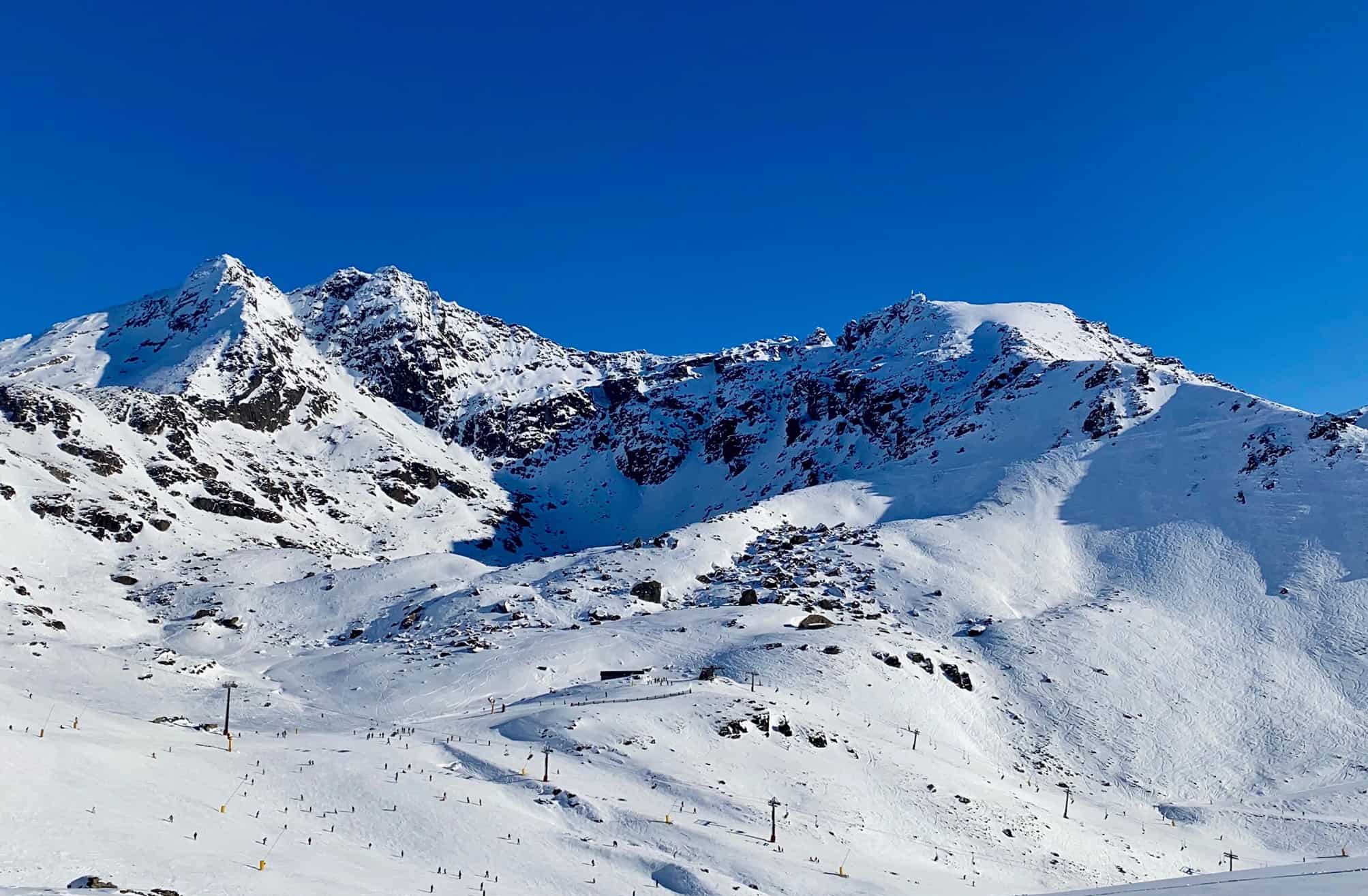 Mountainwatch | The Grasshopper
Valid Monday 20thJuly – Thursday 23rdJuly
After a settled, sunny week, we're now in for several days of unsettled weather.
Warm northerlies and rain will bucket down over the Southern Alps today, before a low skims the bottom of the South Island, bringing on a cold southerly change during the early hours of Wednesday. This change should top-up the Southern Lakes with 5-15cm of quality light powder, and also dust-up Canterbury with a few centimetres.
A very icy W-SW flow will persist through Thursday, bringing more snow showers to low levels.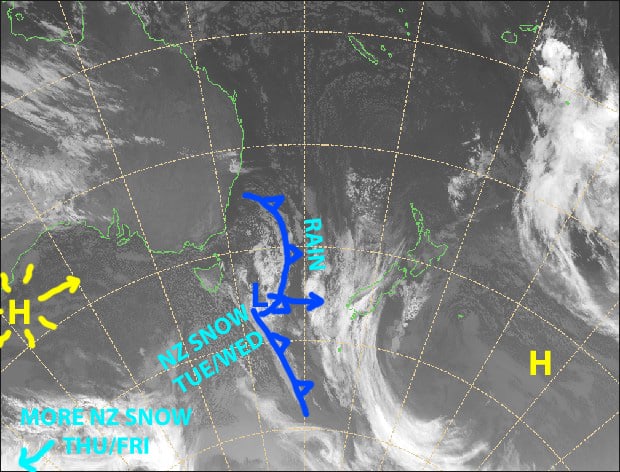 Note: The detailed forecast below is for South Island ski fields.
Monday 20th
Rain developing around mid-afternoon over the Southern Lakes with heavy falls, falling as snow possibly down to mid-mountain. The rain will spread to Canterbury fields tonight, falling as snow about the tops. Strong NW winds, reaching severe gale in Canterbury where Mt Hutt has been closed for the day due to this.
Tuesday 21st
The rain/snow mix will ease back to sparse snow showers during the morning, although skies will clear over Mt Hutt. N-NW winds, severe gale in Canterbury at first, will gradually abate.
Cold southerlies will hit the Southern Lakes around midnight, and drop about 10-15cm over Queenstown fields and 5-10cm over Wanaka fields during the overnight period.
Wednesday 22nd
Wake up to a nice top-up in the Southern Lakes, then remaining snow showers will clear during the morning and skies will brighten. However, cold SW winds will turn to the west and strengthen. Snow showers will return at night.
A period of snow over Canterbury during the morning with a cold southerly wind, followed by a fine afternoon with lighter SW winds.
Thursday 23rd
Snow showers to low levels in the Southern Lakes with strong and very icy westerly winds.
Some snow showers spilling over the Main Divide onto Canterbury fields, but skies will remain clear over Mt Hutt. Icy westerly winds here too, gale-severe gale about the tops.
Extended Outlook
Snow showers will clear Friday, but return again for a time this Saturday, before high pressure bring on a few fine days. Temps will remain cold during this time, so the snow guns should be in full swing.
That's all today, guys. The next NZ forecast will come cold and snowy off the press this Thursday, the 23rdof July.