New Zealand Forecast –  Sparkling White Under Sunny Skies – A Fitting End To Winter
August 28th, 2023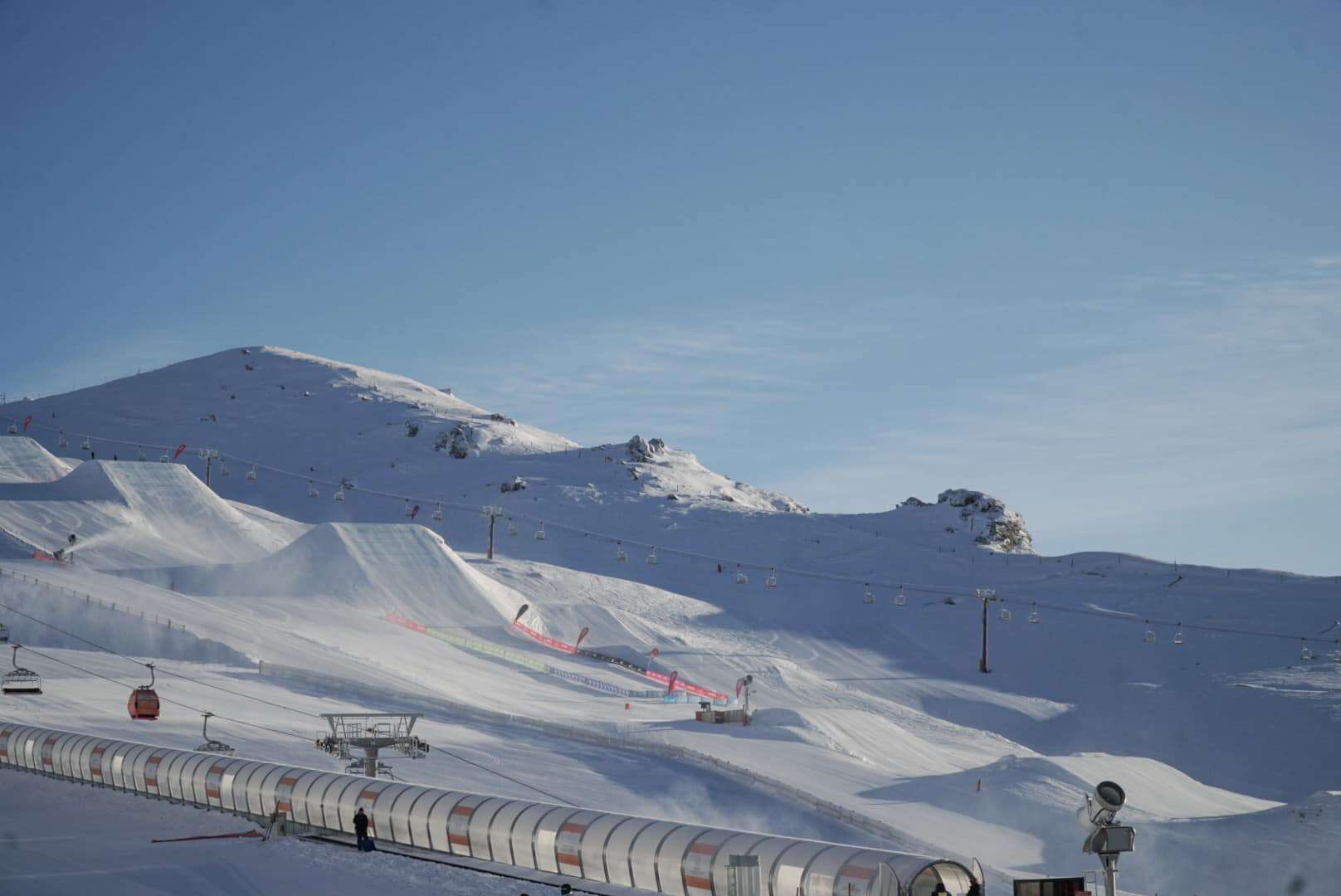 Mountainwatch | The Grasshopper
Written early Monday 28th August, valid to Thursday 31st August
Icy southerlies have washed New Zealand clean, leaving it sparkling white from a fresh dusting of powder. The snow guns have only made things better. And with high pressure passing over the top of the country during the next few days, it'll be a lovely end to the meteorological winter down under. Especially for the South Island where skies will be mostly sunny, winds light, and temps low. Ruapehu too will be mint on Tuesday and Wednesday, after a few snow flurries today.
Snow flurries will turn up again on Ruapehu during Thursday as the high drifts away to the east, allowing NW winds to strengthen over the South Island.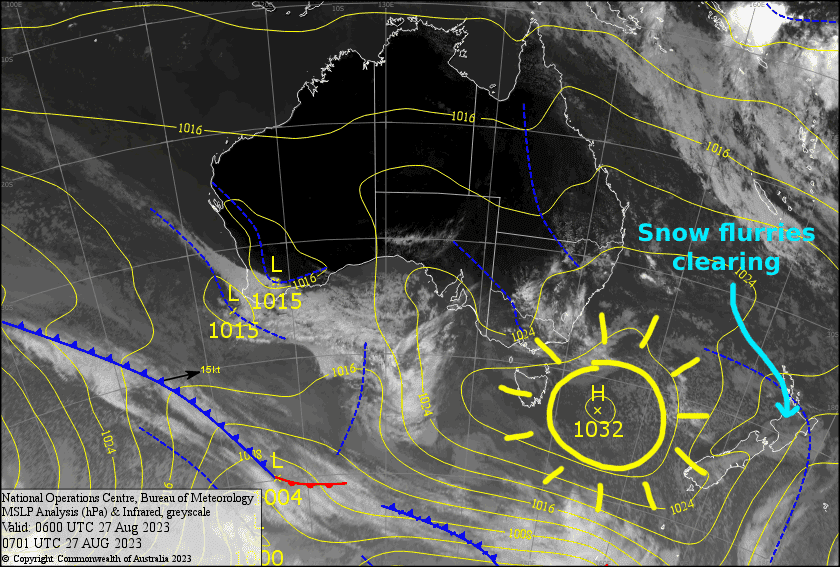 Monday 28th
Any low cloud about the South Island resorts will clear early for a crisp bluebird day. Icy southerly breeze clocking SW.
Cold southerly winds on Ruapehu will bring cloud and some snow flurries to the maunga, especially the south facing slopes.
Tuesday 29th
The Southern Lakes will start off cloudy, but sunshine hours will tick up as the cloud gradually breaks up. SW breezes gradually turn NW.
Another bluebird for Canterbury as light southerly breezes drop off. Could it get any nicer?
A rare blue bird day for Ruapehu while light SW breezes die out.
 Wednesday 30th
A mostly fine day for the South Island, but NW winds will blow in a bit of cloud over the Southern Lakes and Canterbury club fields. NW winds won't be too strong though.
Good sunny spells on Ruapehu between drifting clouds, while NW breezes develop.
Thursday 31st
NW winds strengthen over the South Island, possibly reaching gale force in exposed areas by days end. Winds will blow in a fair amount of cloud over the Southern Lakes and Canterbury club fields, but it'll remain clear over Mt Hutt.
Fairly cloudy on Ruapehu, with a few light snow showers as NW breezes turn to the west.
Extended Forecast
The first days of spring will see temps bounce back up as N-NE winds descend upon the country while a low develops in the Tasman. Friday and Saturday will bring a mix of rain + snow showers to the Southern Lakes as a weakening front momentarily pauses over the area.
From Sunday onwards, the Tasman Low will pass over the country, likely bringing a period of rain to resorts, especially those on Ruapehu who are in the direct firing line. The South Island may see snow fall up high, as well as some snow to lower levels as colder air arrives on the backside of the low – it'll all depends on the movement of the low, which is all up in the air at the moment.
That's all from me today, folks. See you again Friday.
Grasshopper