New Zealand Forecast Thursday August 6th– Goodbye Northerlies, Hello Southerlies
August 6th, 2020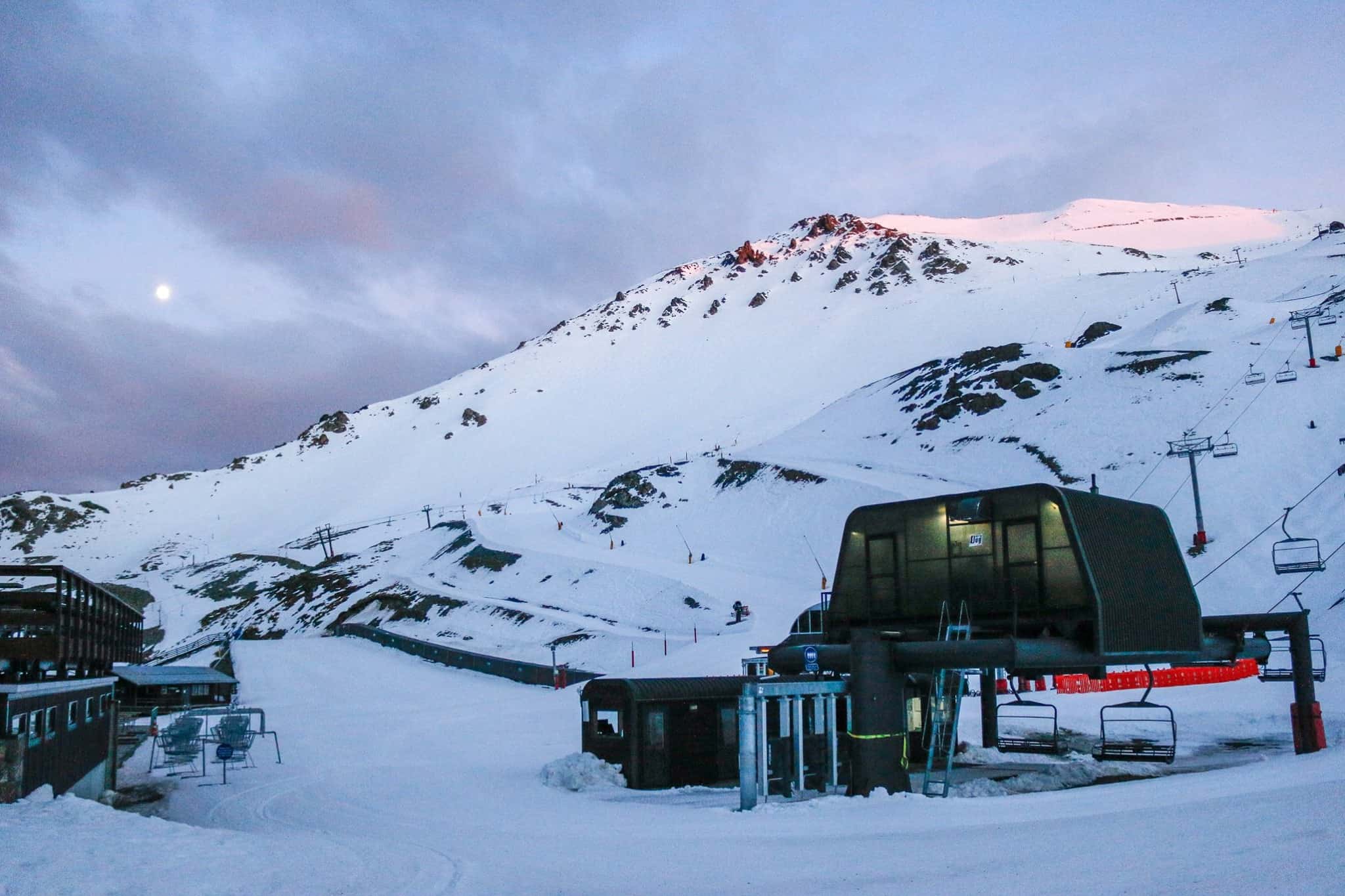 Mountainwatch | The Grasshopper
 Valid Thursday 6thAugust – Monday 10thAugust
These dastardly mild northerly winds that NZ has had forever are almost at an end. First though, a rain band will bring scattered rain and snow today, before a low passes overhead during Friday.
Once the low is east of the country late Friday, cold air racing up from the south will bring a dusting to the Southern Lakes, and a top-up to Canterbury, where Mt Hut is likely to take the cake with 10-15cm. Things will clear up Saturday as we settle into a cold W-SW flow for a few days.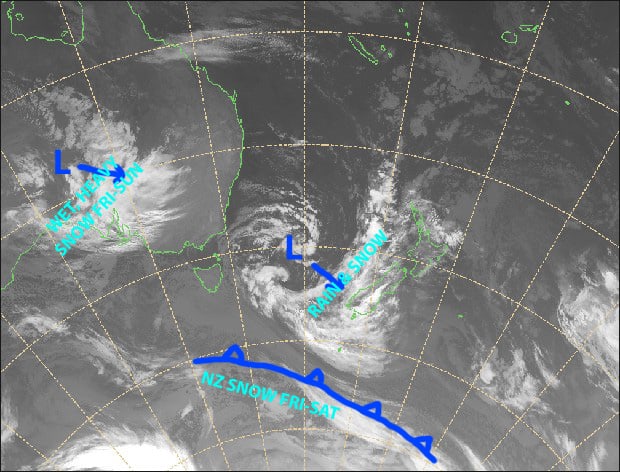 Note: The detailed forecast below is for ski fields in Canterbury and the Southern Lakes.
Thursday 6th
Scattered rain, heavier falls over ski fields close to the Main Divide, falling as snow on upper slopes. Strong-gale N-NW winds, possibly rising to severe gale in Canterbury for a time.
Friday 7th
Cloud increasing, then light snow from late afternoon, falling as drizzle on lower slopes. NW winds dying out. Cold southerlies hit in the evening, bringing snow to low levels.
Saturday 8th
A mix of sun and cloud for the Southern Lakes with icy S-SW winds. Snow clears Canterbury during the morning and the sun comes out in the afternoon. Icy southerlies gradually ease.
Sunday 9th
Mostly fine, but some cloud will creep in over the Southern Lakes as cold westerlies strengthen.
Monday 10th
Mostly sunny, but some cloud about the Queenstown ski fields where there could be a flurry or three. Chilly westerlies, strong about the high ground.
 Extended Outlook
A subtropical low will descend down upon the North Island during Tuesday, bringing a whole heap of rain and snow there, while cold air over the South Island may see light flurries fall east of the Divide before a ridge builds.
 After a day or two of fine weather, the next weather system could bring potentially decent snowfalls from next Friday onwards. This one is still up in the air, so Monday's forecast will shed more light on this.
That's all from me today, guys.