New Zealand Forecast Thursday, September 10 – Plenty Of Snow On The Forecast As Storm Cycle Continues
September 10th, 2020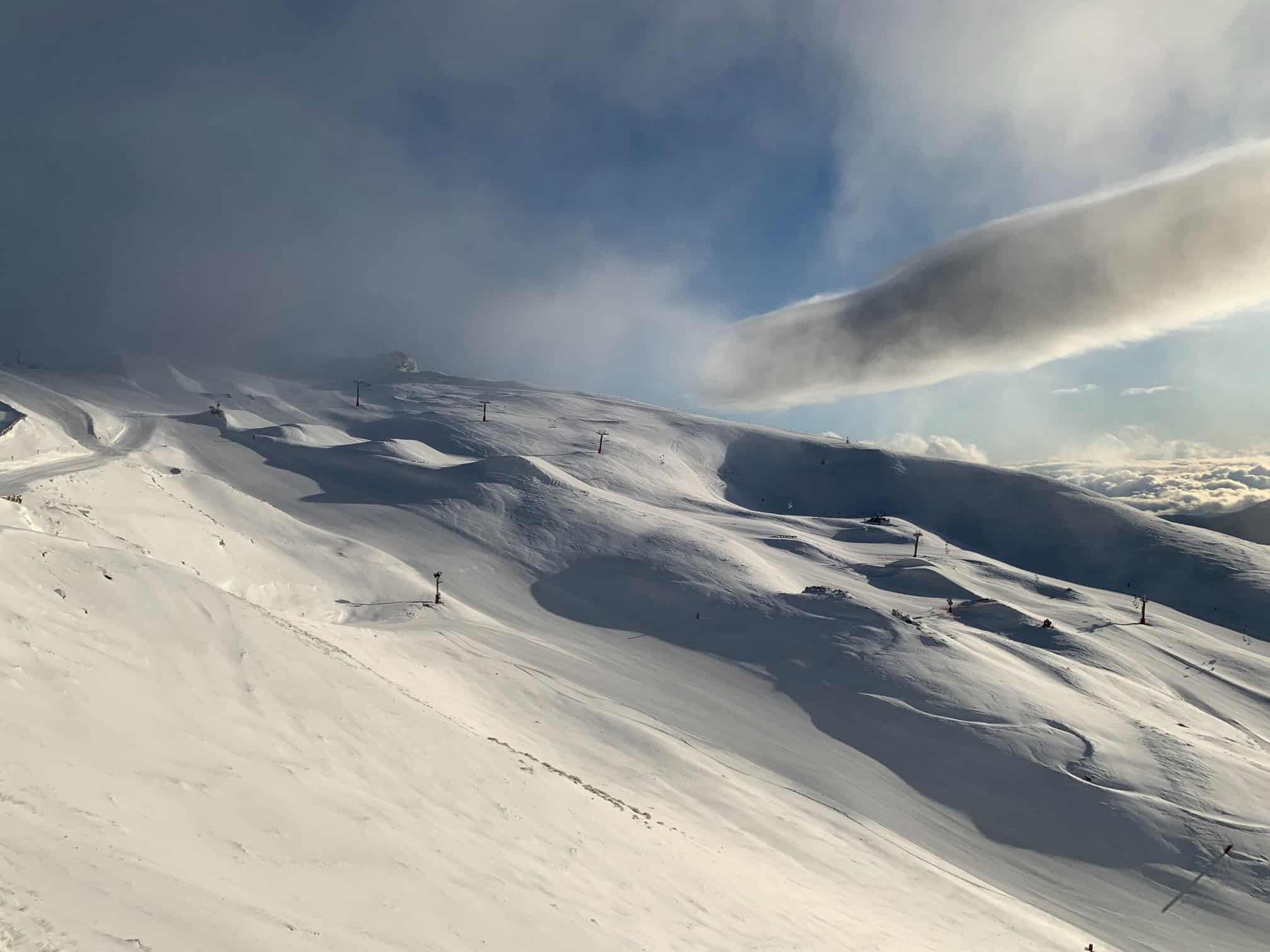 Mountainwatch | The Grasshopper
Valid Thursday 10thSeptember – Monday 14thSeptember
A cold front has given all South Island ski fields a nice top-up, and in fact Canterbury is still yet to see another few or more centimetres accumulate, as light snowfalls will continue into Friday.
After a brief ridge of high pressure, the next frontal system rolls onto the South Island during Sunday, with a mix of snow, rain and horrendously strong NW winds. It'll be much the same on Monday, but cold air will pile on late in the day, lowering snowlines and bringing heavy snowfalls to base levels.
Snow accumulations could be massive on the upper mountain during Sunday and Monday, particularly for Treble Cone, which lies closer to the Main Divide, where 75cm+ is possible.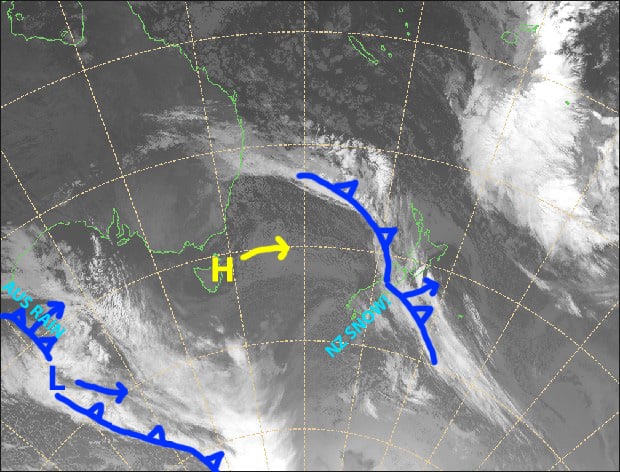 Note: The detailed forecast below is for ski fields in Canterbury and the Southern Lakes.
Thursday 10th
A partly sunny/cloudy day for the Southern Lakes with a light and chilly SW breeze.
It's still snowing in Canterbury, but it's on the easing trend. There'll still be the odd light flurry this afternoon. Cold S-SW winds.
Friday 11th
A cold, crisp and calm day for the Southern Lakes, just a little cloud down low to start with.
A few more centimetres of snow falling in Canterbury, clearing during the afternoon as strong, cold southerly winds ease.
Saturday 12th
Clear and calm to start, then mid-high cloud will build over the Southern Lakes as W-NW winds pick over the South Island.
Sunday 13th
Scattered snowfalls over the Southern Lakes, gradually getting heavier through the day, but it'll be rain or sleet on lower slopes.
Extensive mid-high cloud over Canterbury with snow developing over ski fields close to the Main Divide during the afternoon, falling as rain or sleet on lower slopes.
NW winds rising to gale or severe gale over both the Southern Lakes and Canterbury.
Monday 14th
Snow falling on upper slopes, with heavy falls especially over ski fields close to the Main Divide, but rain on lower slopes. Heavy snowfalls to base levels from evening as colder air starts pilling on. Severe gale NW winds!
 Extended Outlook
The madness continues with snow falling to low levels during Tuesday, and then a weak ridge will clear skies up on Wednesday, providing kiwis with a superb powder day.
The next cold front is expected to give the South Island another top-up next Thursday and Friday.
That's all from me today, guys.