New Zealand Weekend Forecast Friday August 20 – Weather Clearing for Some Fine Weather Tomorrow
August 20th, 2021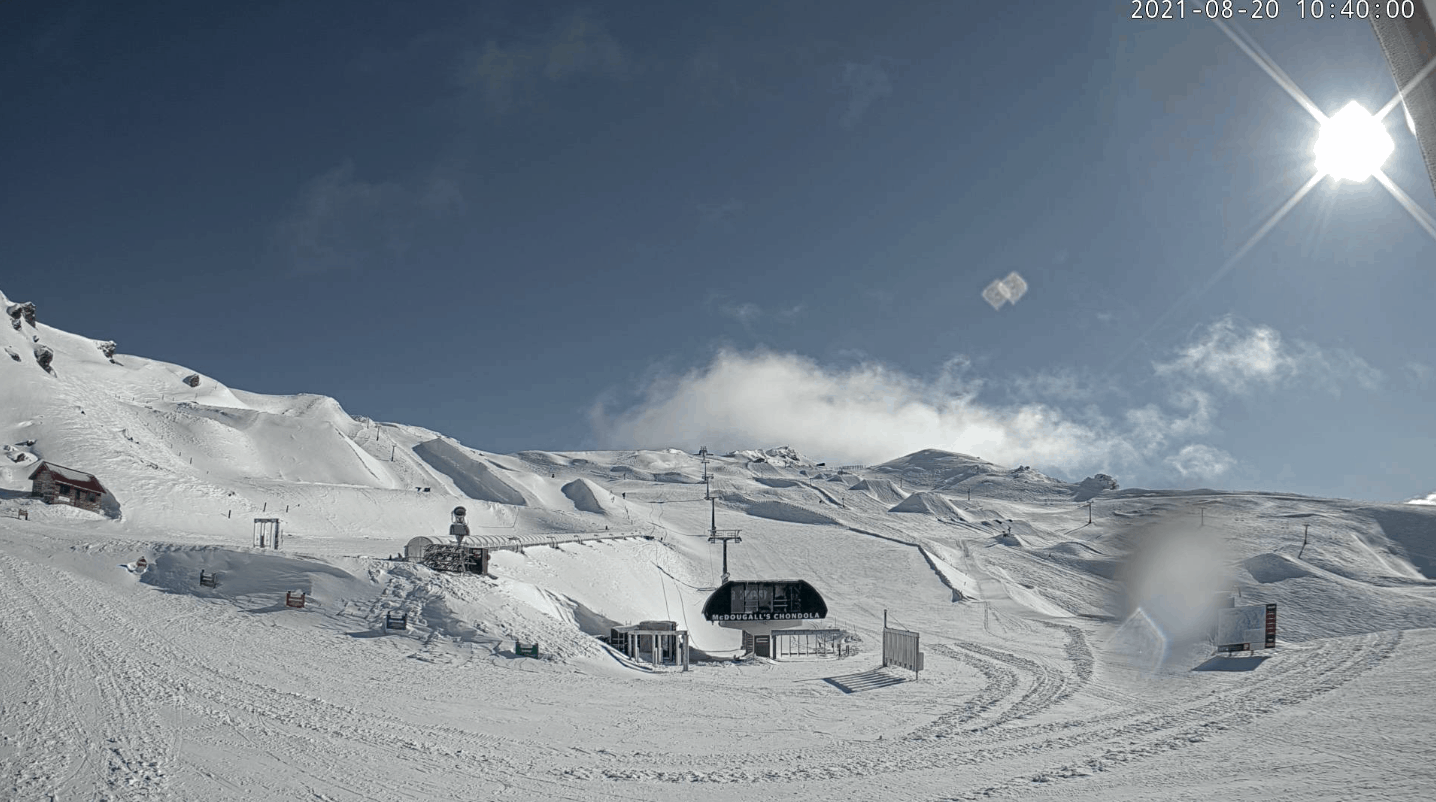 Mountainwatch | The Grasshopper 
Today we'll see some snow through the day clearing in the afternoon for the south and clearing in the evening for North Island resorts. On the North island there should be a few centimetres of snow today but not too much, and similarly down south, flurries could maybe give us a few cms around the peaks. The precipitation mostly clears for tomorrow but expect some cloud to hang around with sun in places and possible flurries in the evening around the south.
Heading into the back of the weekend there is more significant precipitation on the way with a front moving in from eastern Australia. This is set to bring precipitation from Sunday through to the middle of next week. Unfortunately, this does look a bit wet in places and snow will definitely favour the higher elevations.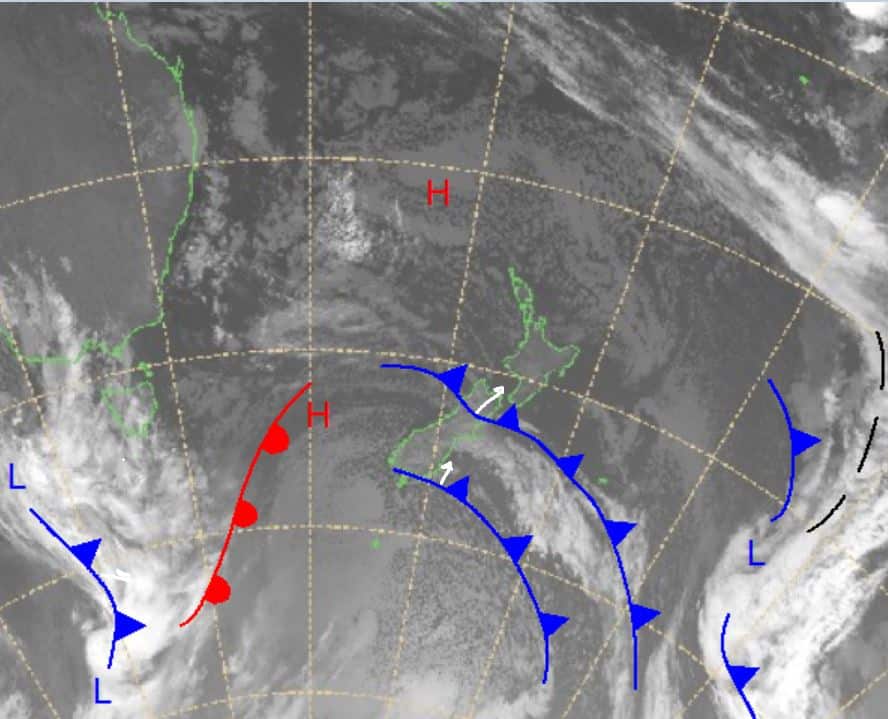 Friday August 20
Ruapehu: A little more weather for the north, westerly winds turning south-easterly through the afternoon and evening. Small amounts of snow expected to fall with totals reaching around 1-4cm.
South Island: In Canterbury small amounts of showers develop through the day, most likely only flurries and nothing significant. Winds predominantly westerly, strong early before weakening in the day and strengthening a little again in the evening. For the Southern Lakes it should be a mostly fine day, light westerly winds and reasonably cold minimum temperatures.
Saturday August 21
Ruapehu: Light winds early for a partly cloudy day. Winds turn north-easterly through the afternoon and increase slightly.
South Island: A fine morning for the Southern Lakes, but cloud will develop later in the day and there is a chance for some flurries in the evening. For Canterbury winds are moderate westerly turning north-westerly and strengthening a little. Should be a mostly fine day.
Sunday August 22
Ruapehu: Partly cloudy with north-easterly winds, not very strong. Chance for some flurries in the afternoon.
South Island: On and off precipitation will range from snow to showers dependent on location. Once the front arrives winds will be strong north-westerly and will remain high into next week. Best case for snow totals is around 4-15cm but now it is looking wet.
Extended Outlook
I spoke a little about weather approaching for the weekend earlier, a front will come down from the northwest as it moves into the Tasman off Australia. This front will be pushed south by high pressure to the east of New Zealand, northerly winds dragging in warm air in from the north, so we may see some wet periods. Sunday is looking like the best chance for snow and I'll keep you updated in my daily forecast tomorrow on how it evolves. At the moment I am looking at anything around 20cm as a pretty good result. Hopefully it won't be long until we can hit the slopes again. Take care.