New Zealand Weekend Forecast, Sept 8 –  From Nice Today, To Gnarly Sunday, To Icy Next Week
September 8th, 2023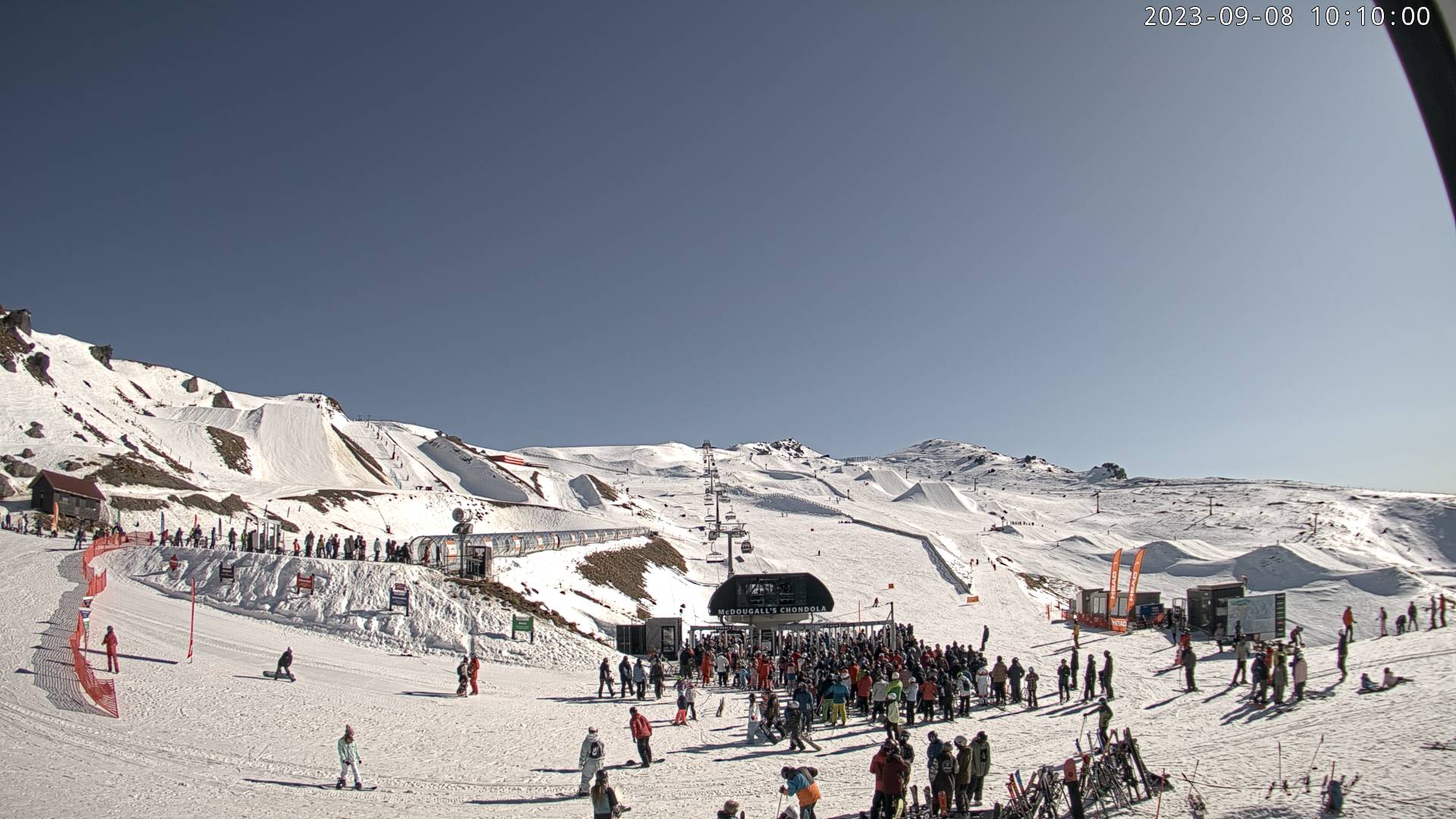 Mountainwatch |The Grasshopper
Written early Friday 8th September, valid to Sunday 10th September
After a fairly mucky few days across kiwi resorts, the sun has come out in force today. It's rare that I can lump the whole country into a few lines, but barely a cloud will enter NZ airspace as a high crosses the country.
A quick glance at the forecast and you'll notice the lines increase, indicating gnarlier weather is on the way. Saturday won't actually be too bad, with just strengthening northwesterlies over the South Island the main issue.
Sunday will truly be gnarly for South Island resorts, with severe gale northwesterlies and heavy rain brought about by and active front, which slowly inches its way northwards. Technically the front is expected to be an occluded one, so all the cold air will lay behind the main rain-band, with snow only falling up high unfortunately. However, the extended forecast reads much better with cold, snowy southwesterlies in store.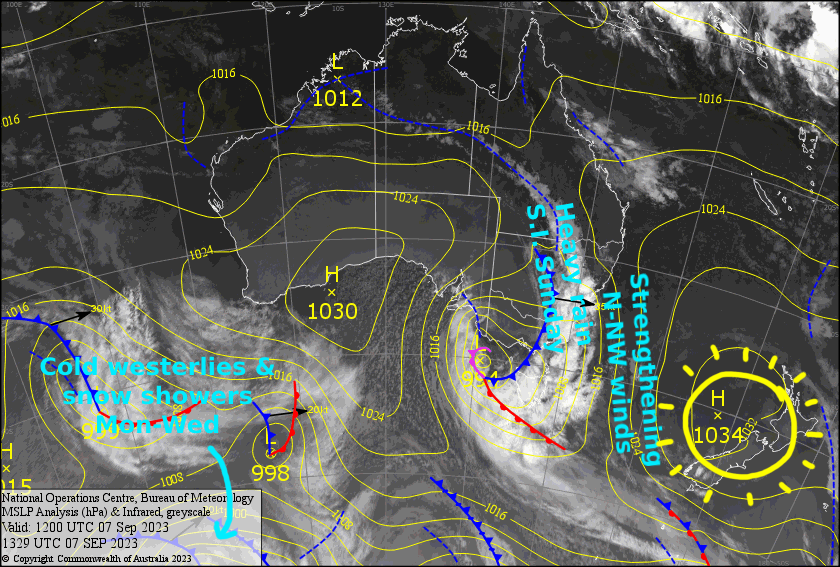 Friday 8th
Goodness me, it's going to be a perfectly sunny day for all Kiwi resorts. There's an easterly breeze over Ruapehu, and NW breezes will eventually develop over the South Island.
 Saturday 9th
Another fine day for the South Island, but N-NW winds will strengthen. The Southern Lakes will also see just a little high cloud and snow showers will spill onto Treble Cone overnight.
Not too bad for Ruapehu either, but some cloud will build over the Maunga during the afternoon with a few spits of rain possible. Light NE breezes.
 Sunday 10th
Rain spreads over the Southern Lakes early morning, then gradually clears during the afternoon. Snow should fall on mid and upper slopes, with heavy falls over Treble Cone and light-moderate falls elsewhere. Gale-severe gale NW winds in exposed areas, starting to abate during the afternoon.
A similar story for Canterbury where NW winds will be up at severe gale force. Showers about the club fields will turn to rain and spread to Mt Hutt around midday/early afternoon, with heavy falls from late afternoon. Snow should fall only about the upper slopes.
Ruapehu will start out fine, but cloud will build from late morning, with a few showers showing up later in the afternoon, falling as snow to mid mountain. NE winds, turning to the north.
 Extended Forecast
Monday, the gnarly occluded front will pass over Ruapehu, with a bout of heavy rain and strong winds, while strong, icy westerlies spread over the South Island, bringing snow showers to the Southern Lakes and Canterbury club fields.
The cold westerlies and snow showers will arrive at Ruapehu during Tuesday while persisting over the South Island, before abating somewhat (but not dying out) during Wednesday.
Through the latter half of next week, all kiwi resorts should get a good top-up of powder as a trough passes over the country, bringing another icy airmass and a burst of southerly winds
That's all from me today, folks. I'll see you again Monday.