New Zealand Weekly Forecast, Monday, June 27 – Another Good Early Season Snowfall for the South But Get in Quick Before the Winds Return
June 27th, 2022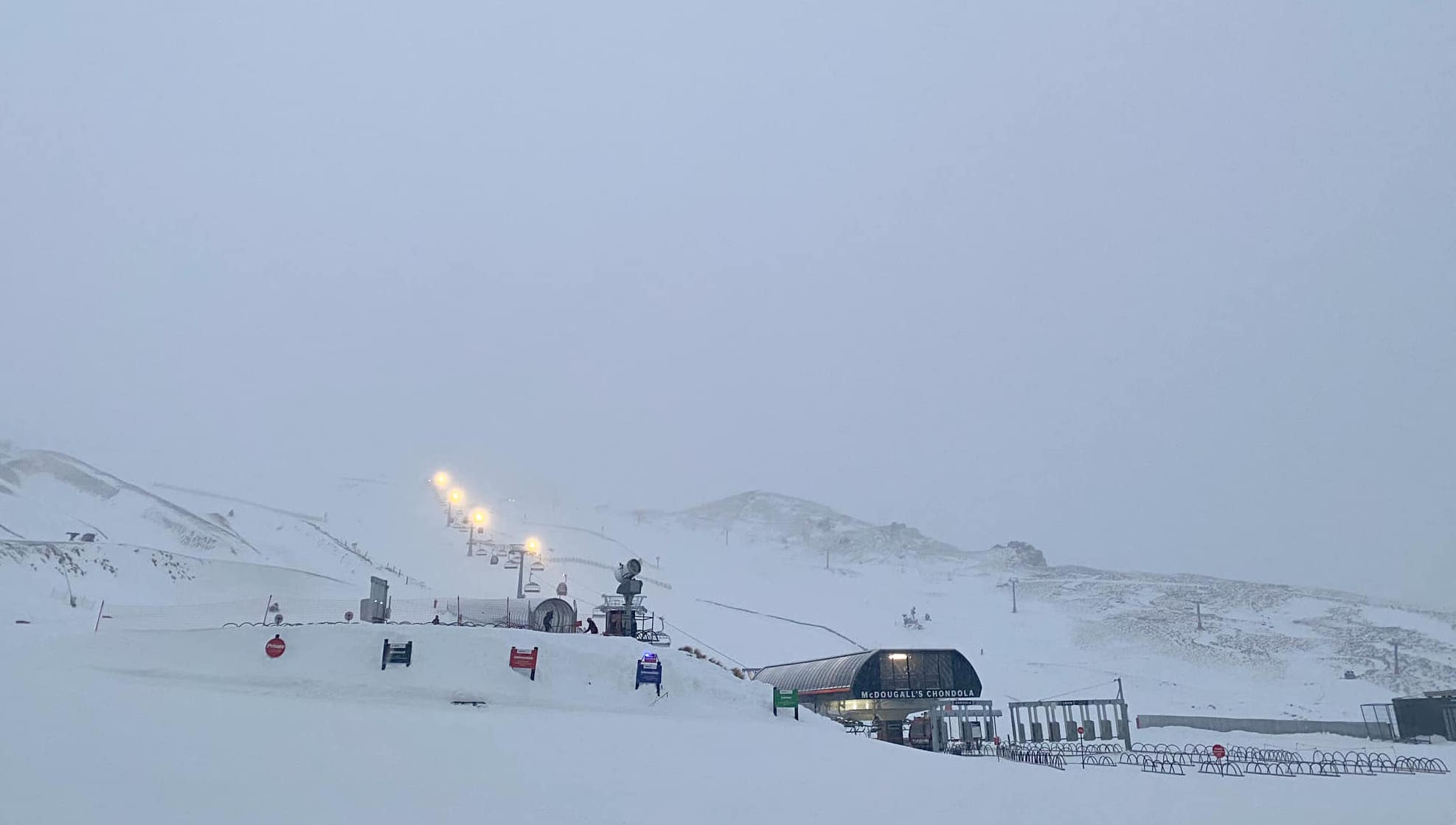 Mountainwatch | The Grasshopper
Tuesday 28th June – Wednesday 29th June
Yet again we start a Tuesday with good fresh snowfall for the southern fields – and especially the Canterbury fields. Bluebirds are looking endangered though – there's likely to be a lot of cloud hanging around throughout the day. "Be quick" if you want to miss the wind because we have the first of many fronts heading through on Wednesday. It's unlikely to do much – if anything – for snow but it will bring a decent hit of wind.
Meanwhile for the North Island, a mild northerly airstream persists on Tuesday before a front crosses the Volcanoes in the overnight hours, before things clear up during Wednesday. The cold air doesn't line up for this front so if any snow comes out of this, it would likely be minor and only for the highest slopes.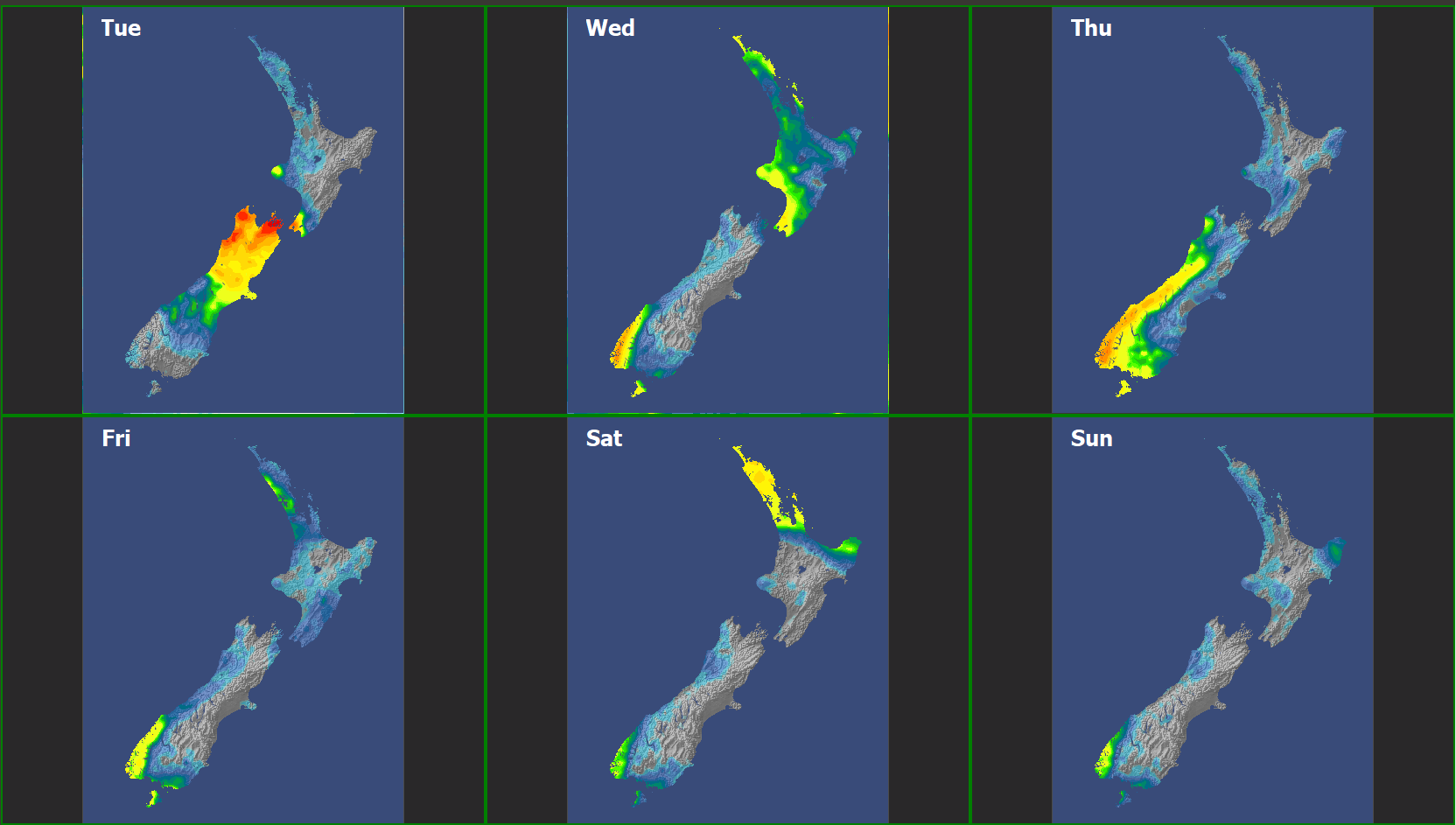 Thursday 30th June – Friday 1st July
By Thursday the new regime will be established – quick moving fronts embedded in a cold and fairly dry SW flow. Thursday's front should bring some brief snow to all the Otago fields – with the Remarkables faring best. Generally clearing on Friday, but throughout this period it's going to be windy with gales on Thursday and not much better on Friday.
The North Island gets colder in this period, but the front should be too weak to bring much snow, and the wind looks like being pretty consistent as well – if not gales then pretty close to it.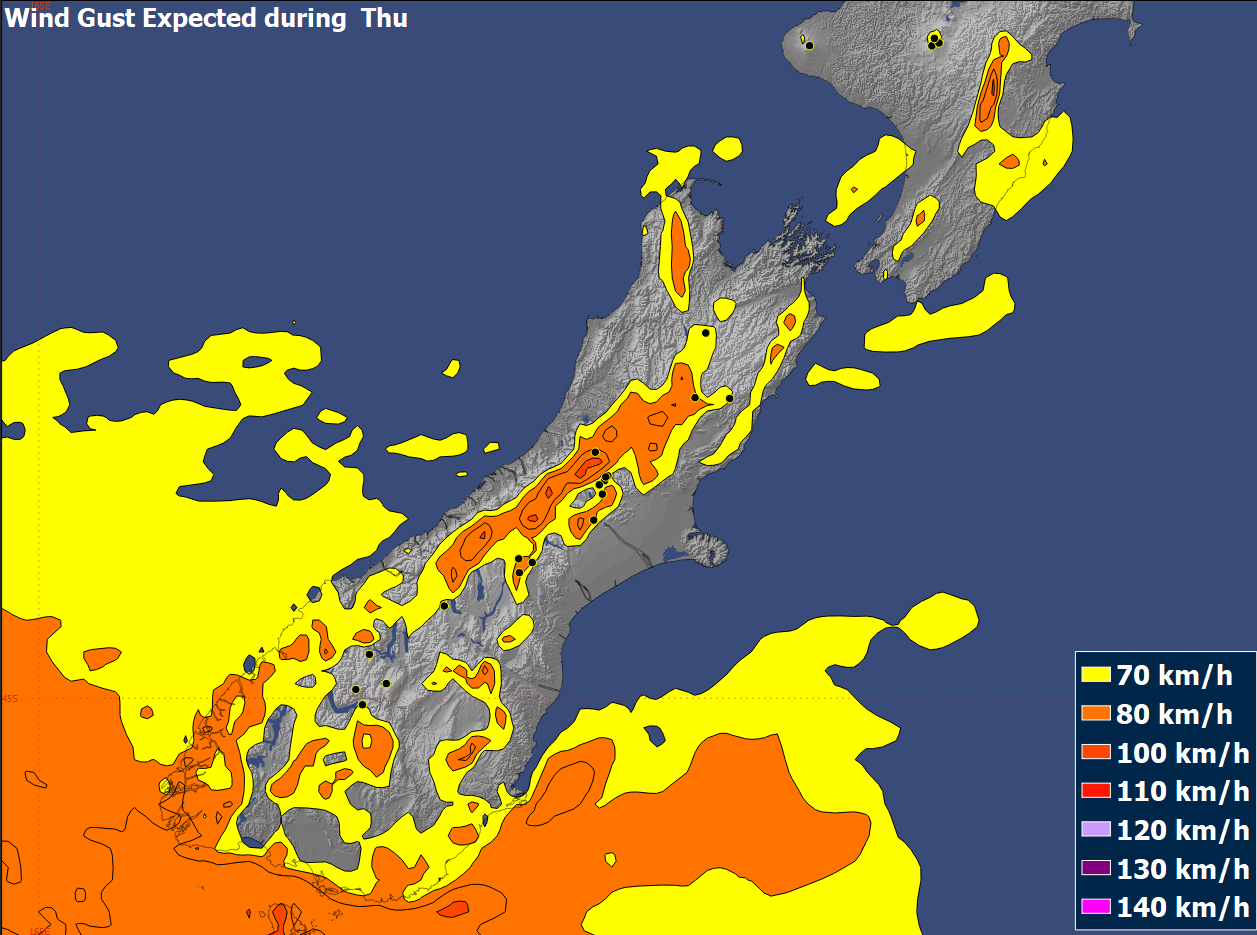 Saturday 2ndJuly – Sunday 3rdJuly.
The weekend looks like a rinse and repeat. The cold SW flow continues, but probably a bit more settled. The wind should be slowly easing, with Sunday a little better than Saturday.
Extended Outlook
Things are looking up – there is potential for a big high to move over the country, possibly as early as Monday, and lingering into midweek. This isn't much help for Ruapehu but there should be some good days for the southern fields. Just don't count on it hanging around till next weekend.