Niseko Japan – Fortnightly Wrap Up – January 31st
January 31st, 2018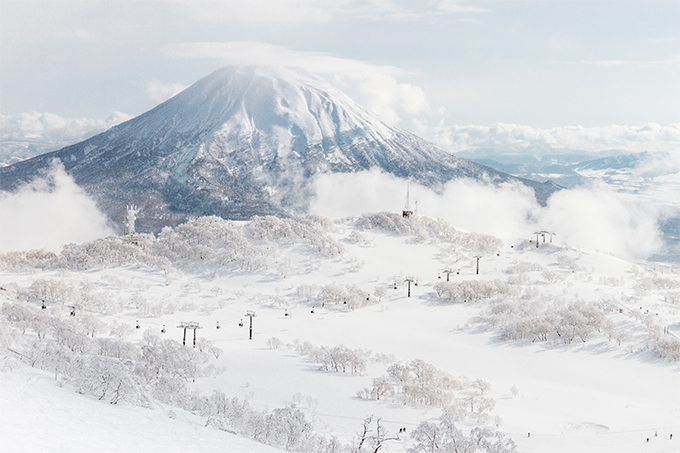 At 1898m, Mt Yotei is hard to miss when the sun comes out… Image:: Piotrek Drzastwa /Niseko Photography & Guiding
Mountainwatch | Matt Wiseman
Well Japanuary has come to a close and it's fair to say we've seen it all on the mountain this month. A mild start had us dreaming about December again, wherein if you recall, it snowed 27 out of a possible 30 days. So in fairness, it was going to be a tough month to beat. However, the second half of January sure has given those 'Deepcember' days a run for their money. I can safely say I've skied the deepest snow of the season this past week. Perhaps even the deepest snow of my life…
This last week in particular has been nothing short of phenomenal and any self respecting skier/snowboarder's social media has undoubtedly been full of Japow face shots. It seems as though every pro snow slider and film crew has made, or is in the middle of, their annual powder pilgrimage… and for good reason.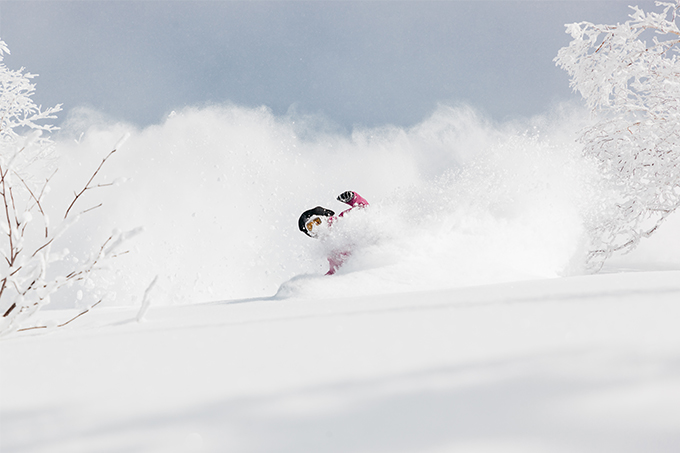 NPG guide Piotrek Drzastwa snorkelling out in the Niseko back bowls on the 13th of January. Image:: Matt Wiseman/Niseko Photography & Guiding
From our personal weather station behind our office at Niseko Photography and Guiding in Lower Hirafu, we've measured 250cm of snowfall since my last report on the 15th of January. Astoundingly, 196cm of that has fallen in the last 7 days, beginning with 30cm on the 24th of January. Of particular note has been the dryness of this snow. The 20cm that fell on the 28th for example recorded a water content of just 4%. In other words… the lightest, driest Hokkaido crystal you could possibly imagine, and while Lower Hirafu received 20cm of it, the upper mountain was gifted with close to double, and that's before you add in windrifts and the previous days heavy accumulations.
However, the best snow of January, dare I say even the best snow of the season, was enjoyed today! In 12 hours, no less than 55cm blanketed the resort. No word of lie, I saw a snowboarder at the top of the Annupuri gondola wearing a snorkel. An actual snorkel. With most of the upper sidecountry Gates remaining closed today, you can bet tomorrow will be another epic powder day.
In fact if you spread out this past week's snowfall, we've averaged a whopping 28cm per day.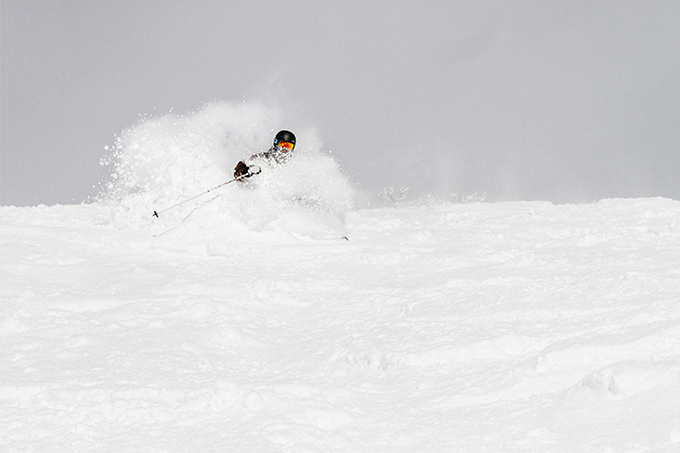 You haven't had to look hard for 'turns' like these lately. An NPG client enters the whiteroom inside Gate 11. Image:: Piotrek Drzastwa /Niseko Photography & Guiding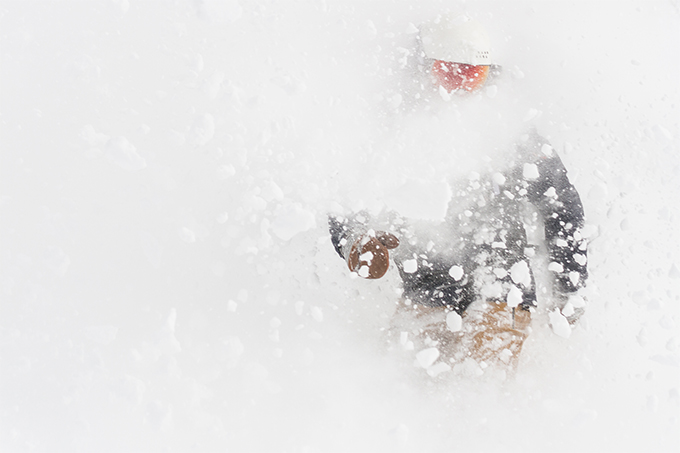 A different NPG client exits the aforementioned whiteroom. Image:: Juan Garcia Barros/Niseko Photography & Guiding
In addition to blower pow aplenty, we've also been treated to a number of sunny days this month… ironically a rarity here in the land of the rising sun. On such days bootpacking up to the peak is a must, as is avalanche gear. Avalanche conditions and visibility permitting, the back bowls can then provide some of the longest, most open fall line skiing around. But like any good turns you have to earn them…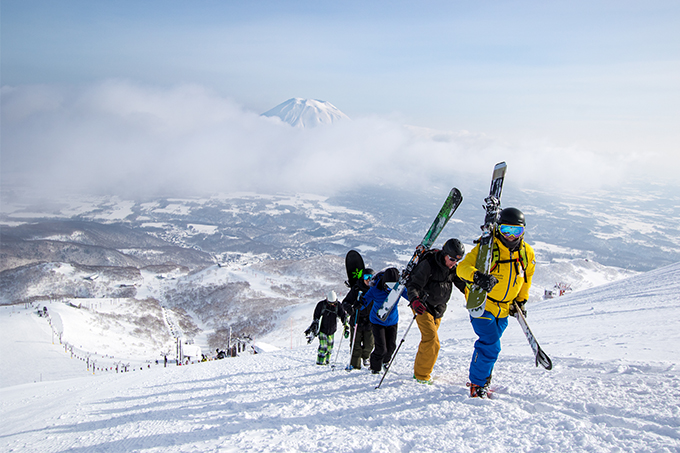 Hikers committing to the 15 minute bootpack required to get to the Niseko Annupuri peak and into the back bowls. Image:: Darren Teasedale/Niseko Photography & Guiding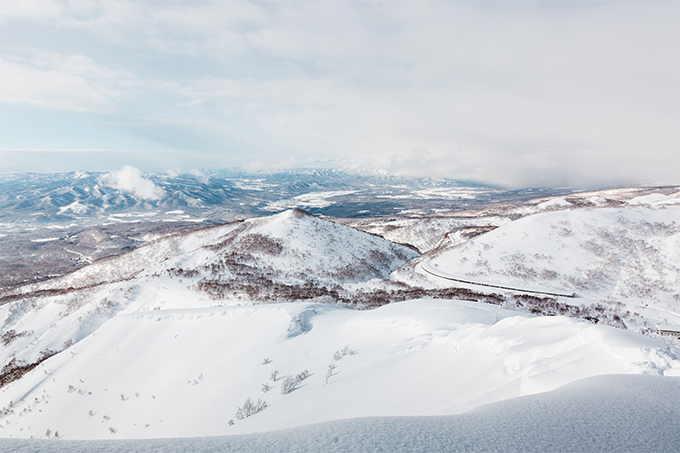 The back bowls above Annupuri in all their glory. Image:: Matt Wiseman/Niseko Photography & Guiding
Whilst the odd clear night has helped suck moisture out of the snow making it even lighter, the few clear skies we've enjoyed have also been punishingly cold. Personally, my boot warmers could not have picked a worse time to break – the day before we endured consecutive days of wind chill down to 30 degrees below zero.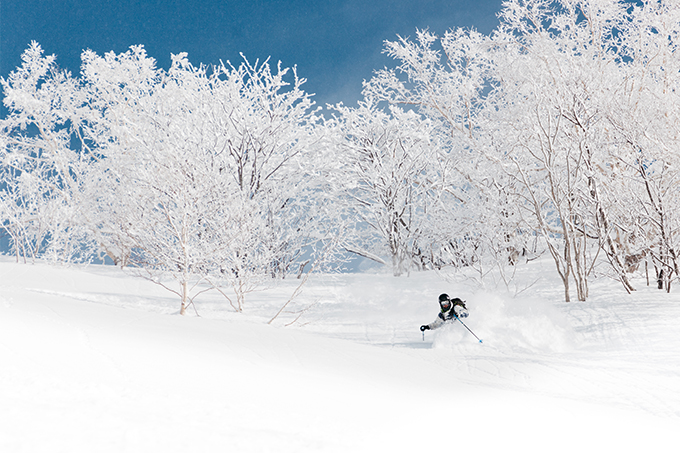 NPG guide Juan Barros entering trenchtown in the back bowls, under blue sky and frozen birch trees. Image:: Matt Wiseman/Niseko Photography & Guiding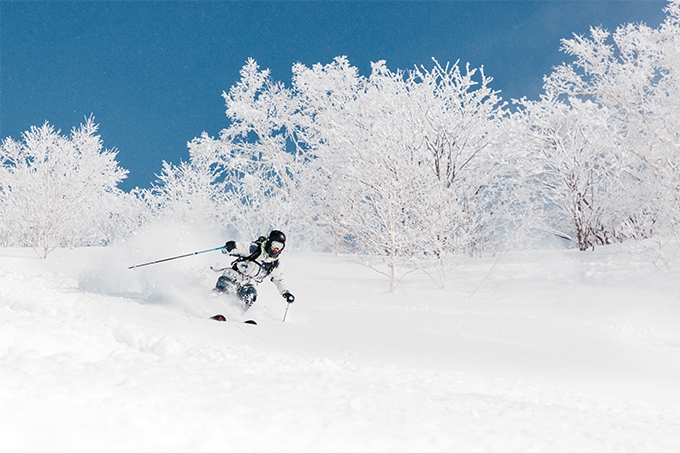 Did someone say bluebird? Image:: Matt Wiseman/Niseko Photography & Guiding
Looking forward now and the good times should roll right on into February. The Grasshopper notably just dropped an Updated Japan Outlook for the latter half of the season, wherein it said, "The Japow Machine continues to operate through early February, providing decent snowfalls and frigid north-westerlies." Furthermore, "The Japanese Meteorological Agency (JMA) predicts that areas along the Sea of Japan side will receive above average precipitation (snow) for the month of February."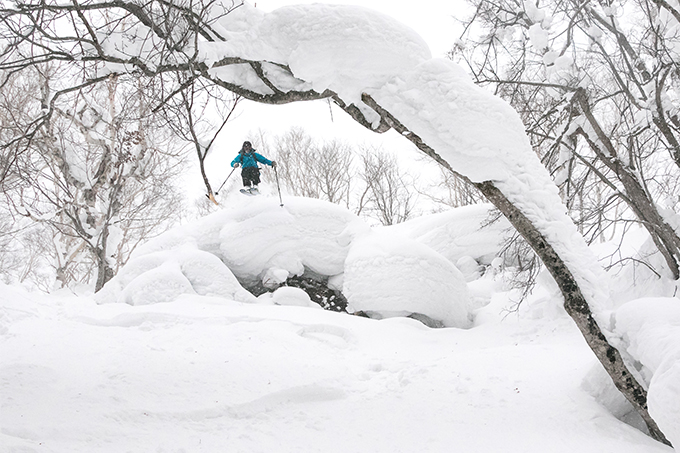 It seems every week or so new pillow features materialise and others disappear under a fresh metre of snow. Image:: Charlotte Workman/Niseko Photography & Guiding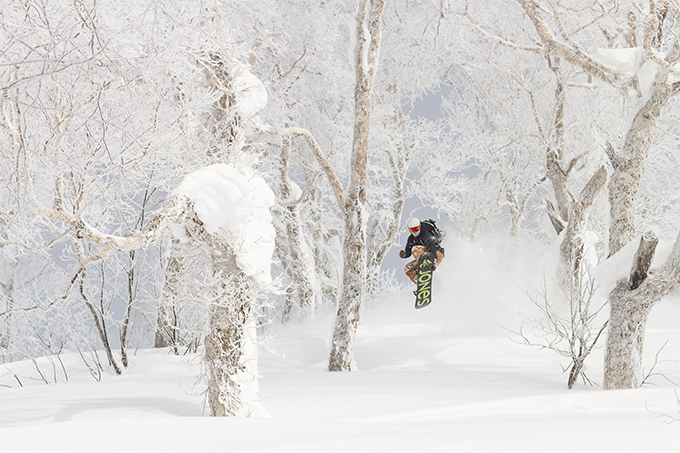 Did I mention how good the backcountry has been of late? Image:: Juan Garcia Barros/Niseko Photography & Guiding
While we can expect a short break in the cycle over Thursday and Friday, during which time we may even enjoy some bluebird, another cycle appears to be tracking towards the region, hopefully arriving later in the weekend.
Stay safe out there and see you on the hill!
Niseko Photography & Guiding – Website & Instagram
Niseko forecasts,
snow reports and
live snow cams.