NZ Weekly Weather Blog – The Miracle Snow Storm
July 18th, 2011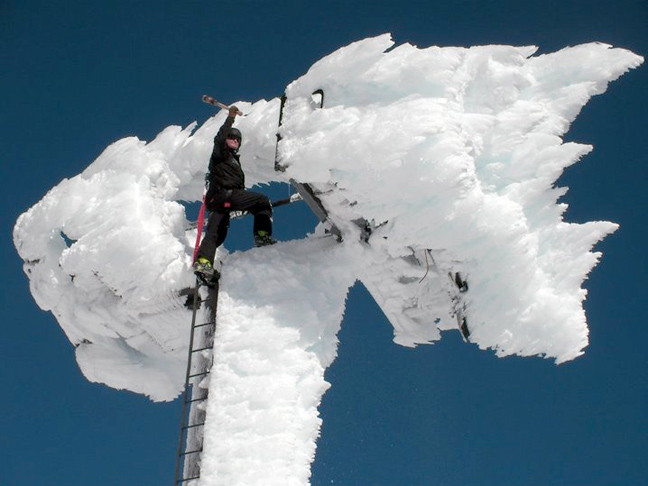 Turoa post storm Battler Image:: Mt Ruapehu
Snow Journal | Matt White
Hi all, I trust that everyone has been getting plenty of freshies both in NZ and Aussie over the last week!!
I have never seen a weather cycle like the one we have just had over here, EVERY ski field went from struggling to open, or to stay open – to completely covered in up to 2m of fresh in a week and be sorted for the season!
It has been a hard and long wait but if you were to look at it like this, in a normal season things are only really kicking-in about now, in most cases the resorts don't have everything up and running yet. This time round we have skipped all the gradual openings of new terrain and it has been delivered all in one big go. Since last week's dump I have heard many cool stories come out of people snowboarding all the way from Cardrona Ski Resort to the Cardrona Hotel (on a ordinary season the snow-line is half this distance!). Another one was people skiing to the statue of Possum Bourne from the Snow Park… Something i have never heard of before! Treble Cone finally opened on Thursday with hands down the best powder I have ever ridden on in New Zealand, 2m of the goodness and it pleased a lot of die hard TC pass holders! There was a lot of competition going on for who could get first chair. Some were camped out at the bottom of the hill at 6:30am. Local Tim Searing made it to his 5th consecutive first chair at TC opening day, that's dedication for you people, he deserves a life pass for that effort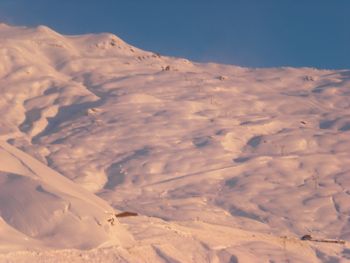 Treble Cone opening day..not a bad start to the season
Weather Outlook for this week..
It's looking pretty generic over the country.. here's whats going down in each region..
North Island
Wakapapa/Turoa – Looking good for the first half of the week with the sun out and light NW winds, beginning to cool down around Thursday changing to strong E-SE winds with the possibility of rain and or snow over the weekend.
Manganui – Warm and sunny with light NE winds with showers of rain expected on thursday/friday, becoming fine again for the weekend.
Tukino – Set for a lovely sunny week until snow and rain approaches on Friday through Sunday carried by strong E-SE winds
South Island

Rainbow – Looking set to be a week full of sun with cloudy patches, a NW wind changing to strong E over Thursday/Friday and calming for the weekend.
Hamner Springs – Fine Tuesday, clouding over Wednesday and leading into rain for Thursday-Saturday.. may clear by Sunday
Mt Lyford – Fine spells early in the week clouding over into rain for Thursday-Saturday with a chance of clearing by Sunday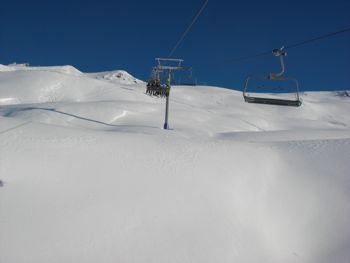 Mt Hutt, Porter Heights, Mt Olympus – Fine and sunny until Wednesday, cloud thickening into Thursday with rain and SE winds through to Saturday hopefully clearing by Sunday
Temple Basin, Broken River, Cragieburn, Cheeseman – forecast for clear skies through until Wednesday, rain changing to Snow Friday, Saturday and maybe even Sunday.

Fox Peak, Mt Dobson Round Hill, Ohau – Fine and sunny, light NW winds through until Wednesday evening with showers and moderate SE winds forecast through until clearing on Sunday.

Treble Cone, Cardrona, Snow Park/Snow Farm, Remarkables, Coronet Peak – Looking mostly fine and sunny all week, few cloud patches and light SE winds, the inversion layer may linger around for a few of these days.. Freezing level lowering mid week which should help with snow making temps.
Now lets look at the how much snow everyone has to date: (measured in cm)
Whakapapa 133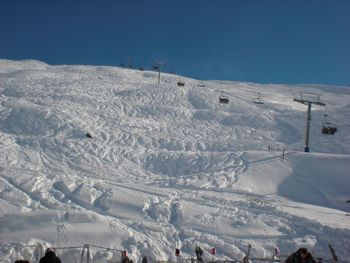 Turoa 165
Tukino 250
Manganui 155
Rainbow 120
Hamner Springs 107
Mt Lyford 90
Mt Hutt 50
Porters 50
Mt Cheeseman 180
Mt Olympus 165
Cragieburn 153
Temple Basin 212
Broken River 150
Fox Peak 60
Mt Dobson 25
Roundhill 80
Ohau 135
Treble Cone 200
Cardrona 70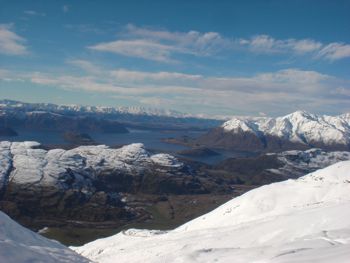 Snow Park 70
Snow Farm 150
Coronet Peak 80
Remarkables 50
Until then enjoy this spectacular view from Treble Cone and the unbelievable sites below from Turoa…
With bases like this already we are shaping up to an epic winter ahead! bring it on!!
Well thats all I've got to report on for this week, remember to always carry chains in your vehicle… nothing worse than getting caught out once your halfway up the access road! Have an awesome week and enjoy all of the new snow! Hopefully I will have more snow filled stories to bring you all next week!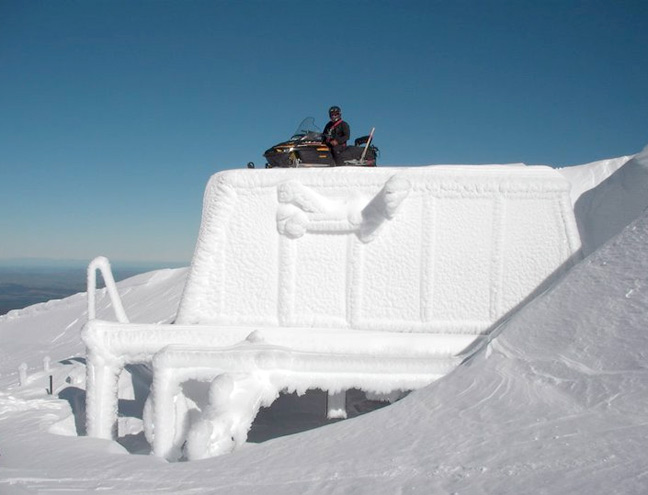 Ever seen a skidoo on top of a lift station? Image:: Mt Ruapehu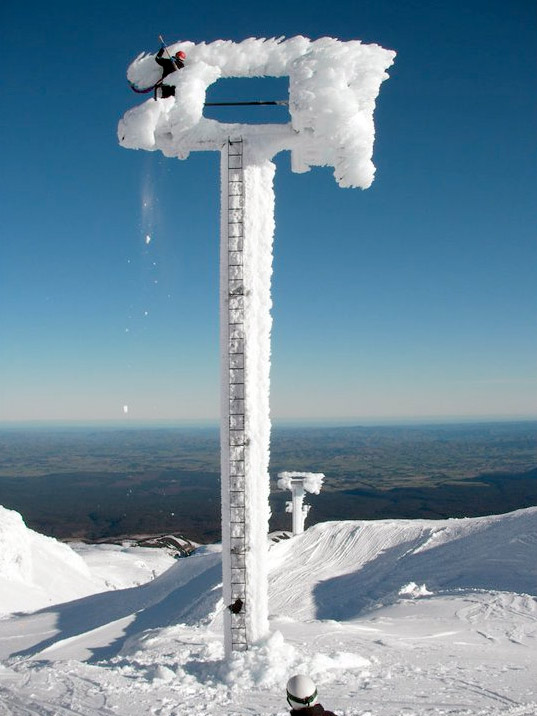 What a big job… Image:: Mt Ruapehu
The Remarkables forecasts,
snow reports and
live snow cams.
Treble Cone forecasts,
snow reports and
live snow cams.
Snow Park forecasts,
snow reports and
live snow cams.
Cardrona forecasts,
snow reports and
live snow cams.
Turoa forecasts,
snow reports and
live snow cams.
Whakapapa forecasts,
snow reports and
live snow cams.
Mount Hutt forecasts,
snow reports and
live snow cams.