Oakley Mod 3 and Mod 5 Helmet – Gear Review
July 26th, 2019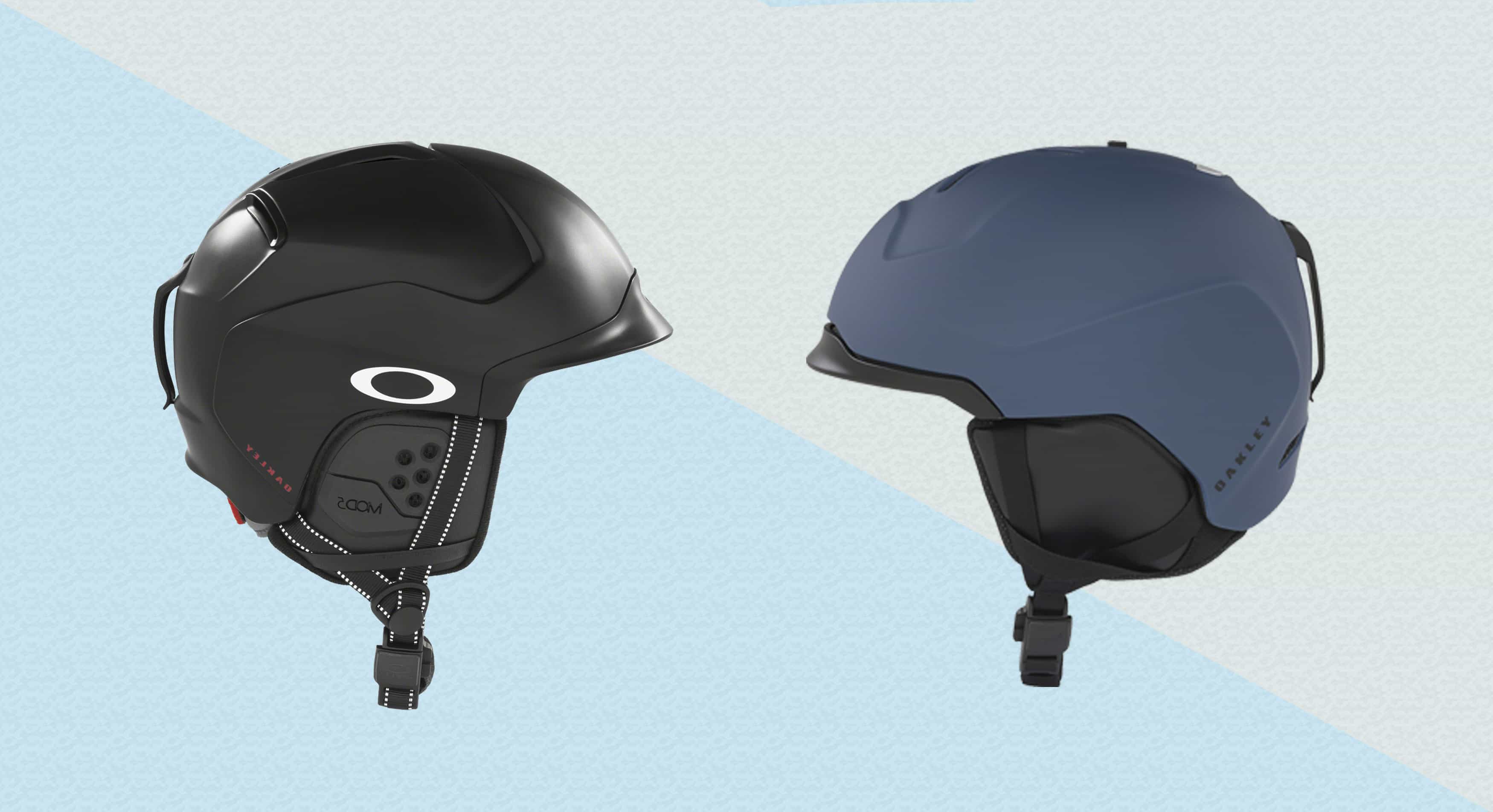 Mountainwatch | Gear Guide
The helmet debate – if you can even call it that – has very much been put to bed in recent years.
As of last year, the Australian Ski Areas Association (ASAA) announced that helmet usage in snowsports across Australian ski fields had exceeded 80% for the first time.
In a comprehensive survey conducted in July 2018 across every Australian ski resort, with a sample size in excess of 29,000 snowsports participants, a helmet usage rate of 80.8% was recorded, up from 76.4% in 2017. This reflects the highest level of helmet usage recorded in Australia's resorts since survey data first began to be compiled. The 2018 result is a clear improvement over the same survey period in 2014, when helmet usage of 67.0% was recorded, and is consistent with the continuing trend since surveying was commenced in 2013, with 57.4% recorded in that year.
However, while we can all agree there exists a need to wear one. Not all helmets were created equal…
Indeed, some are much better at protecting your dome than others, and as a secondary consideration, look and fit a lot better too. In comes Oakley. Perennial favourites in the snow goggle game, Oakley is applying the same attention to detail and focus found in their PRIZM goggle fleet to an even more essential element to a day on snow.
The Oakley MOD 3 and MOD 5 Helmet
Goggle Compatibility
As you would expect the MOD 3 and MOD 5 helmets pride themselves on goggle integration. The patented Modular Brim System (MBS) allows you to interchange the size of the helmet's brim to accommodate varying goggle sizes and effectively banish any hint of 'gaper gap'.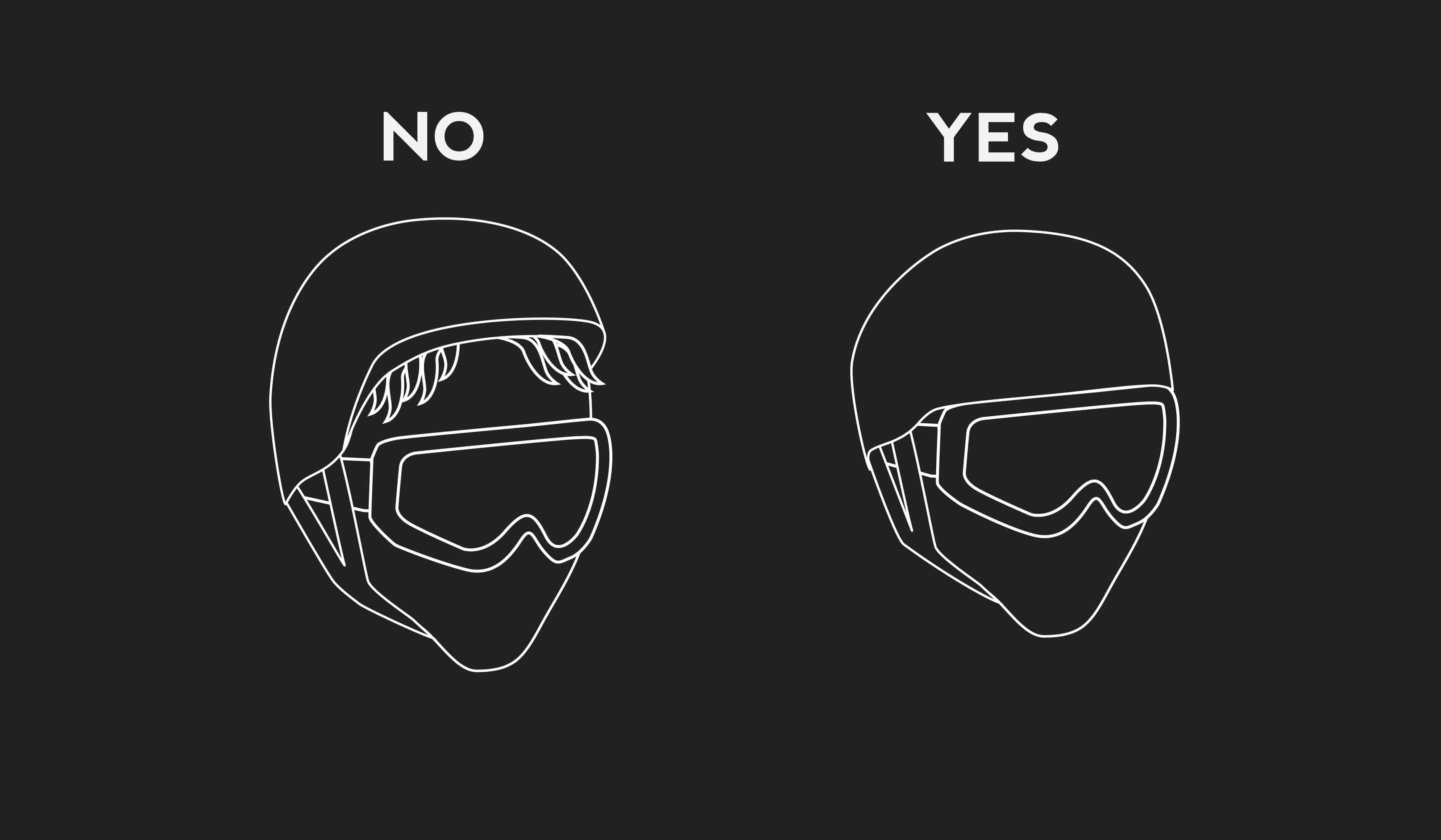 Integrated Ventilation
Almost as undesirable as aforesaid 'gaper gap' is too much/too little airflow within the goggle/helmet combination. The Mod's integrated venting system allows air to flow unobstructed through the brim ventilation.
That is to say that hot air generated from your breath, within the goggle etc. is directed up through the brim to aid with anti-fog performance.
On the other end of the spectrum, adjustable venting allows you to tailor your heat management in all conditions.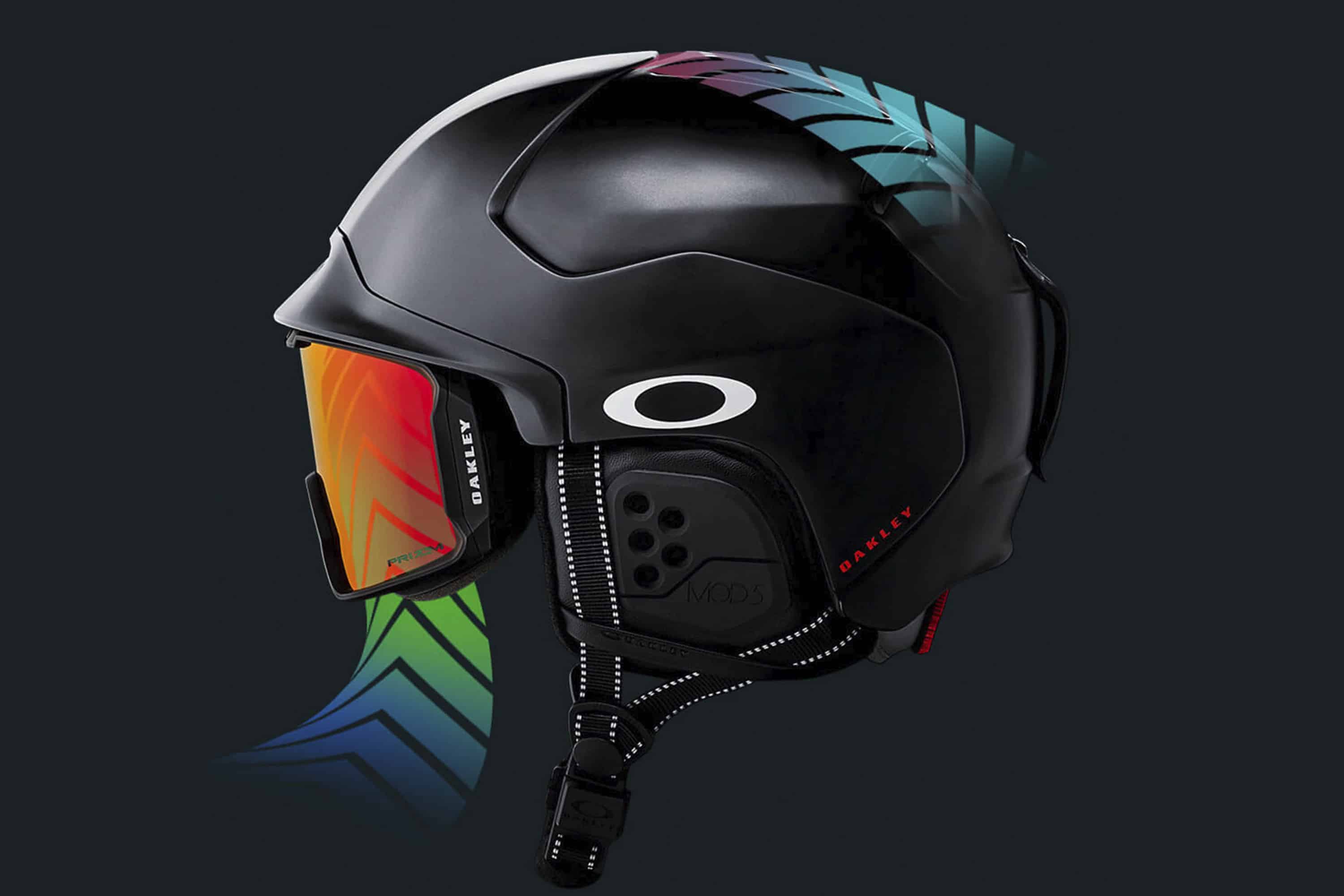 Helmet Construction
The MOD helmets are made with what's called a hybrid shell construction (ABS in the front and In-Mold in rear). The effect of this is increased durability at a low weight. They've further reinforced certain 'defined impact points' where it's proven a helmet can make the biggest difference.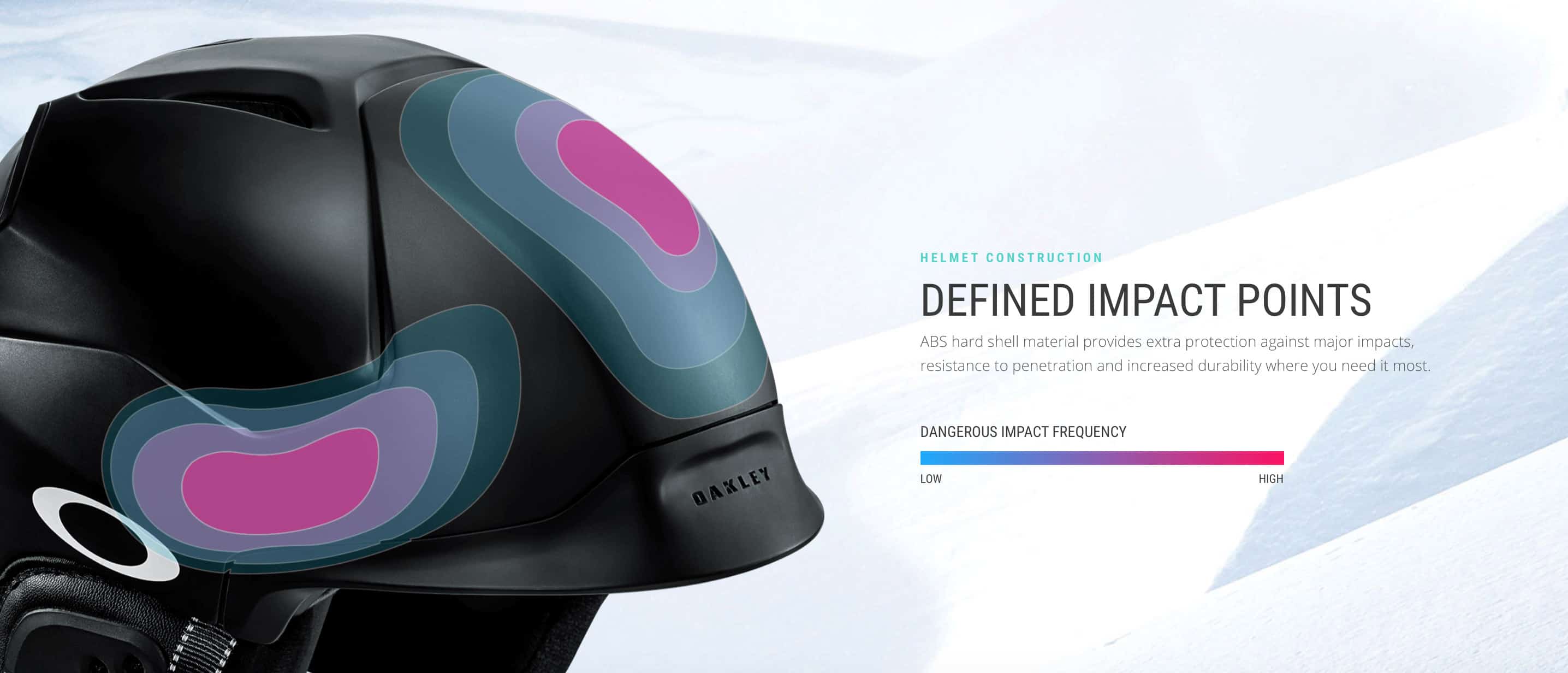 MOD helmets also come fitted with MIPS – what you might recognise as a little yellow sticker on the rear of the helmet. (Note that they produce both MOD helmets with and without MIPS so do look for that sticker and associated price increase).
The so-called Multi-directional Impact Protection System or MIPS for short, is the new benchmark and leading technology inside helmets which is designed to reduce rotational forces that can result from certain angled impacts – some of the most common in skiing.
For an in depth run down on how it works you can read our profile on MIPS helmet tech.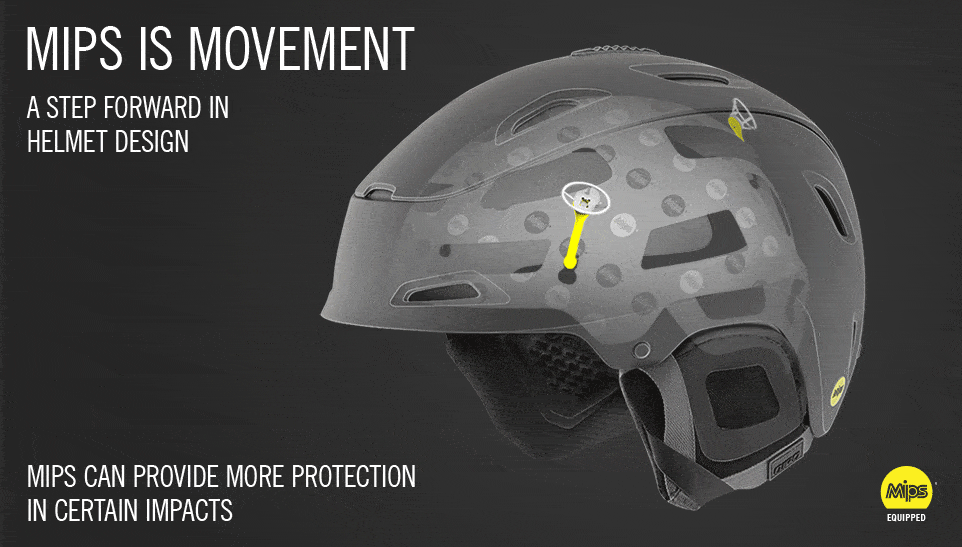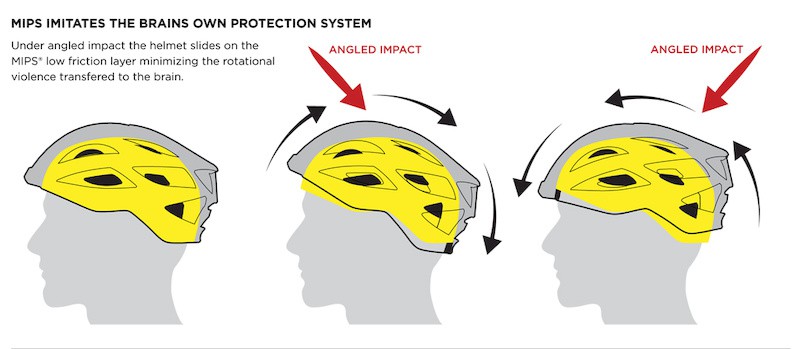 Fit and Comfort
Now to the (sometimes) pointy end of helmet reviews… and perhaps why there's been a historic aversion to the brain bucket. When all is said and done, does it actually fit comfortably?
Well I took this matter into my own handshead and took Oakley's MOD 3 for a spin up at Thredbo.
Like Oakley say…
"You'd be hard-pressed to find a better fit for all-day comfort."
The no pressure (also removable) ear pads were exactly that and didn't entirely drown out conversations on the chairlift heading back up the hill. The helmet also features a removable inner liner and the adjustable Boa fit system allowed further fine-tuning of the fit.
As for the 'Fidlock buckle', call me old fashioned but I was admittedly sceptical about this magnetic chinstrap buckle that secures the helmet and expected this to present a challenge for my mitts – as traditional buckles invariably do. However, I was pleasantly surprised by the magnets functionality and the mitts stayed on.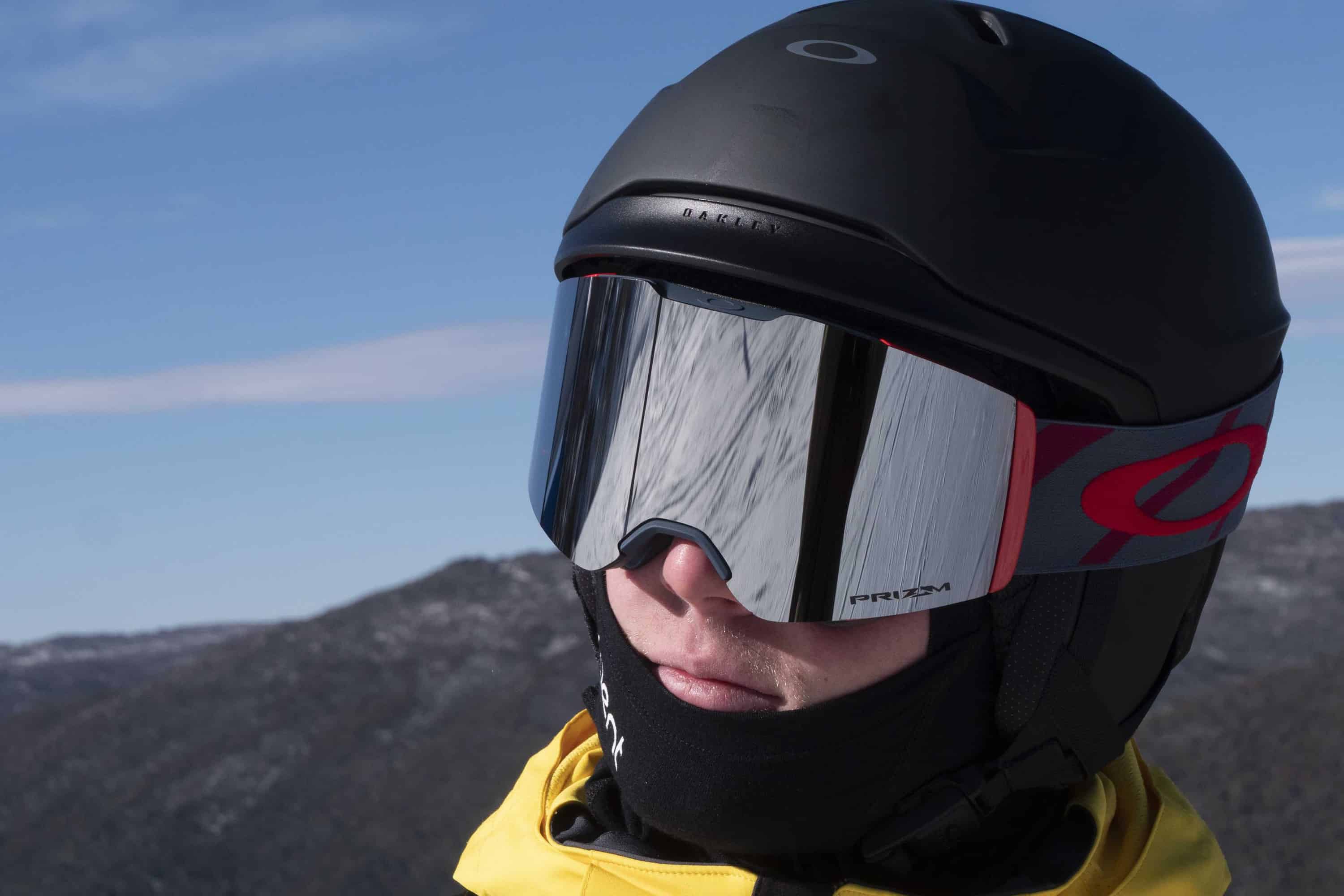 Conclusion
With approximately $100AUD separating the two, all that's left to decide is whether you want the MOD 3 or MOD 5 iteration of Oakley's helmet.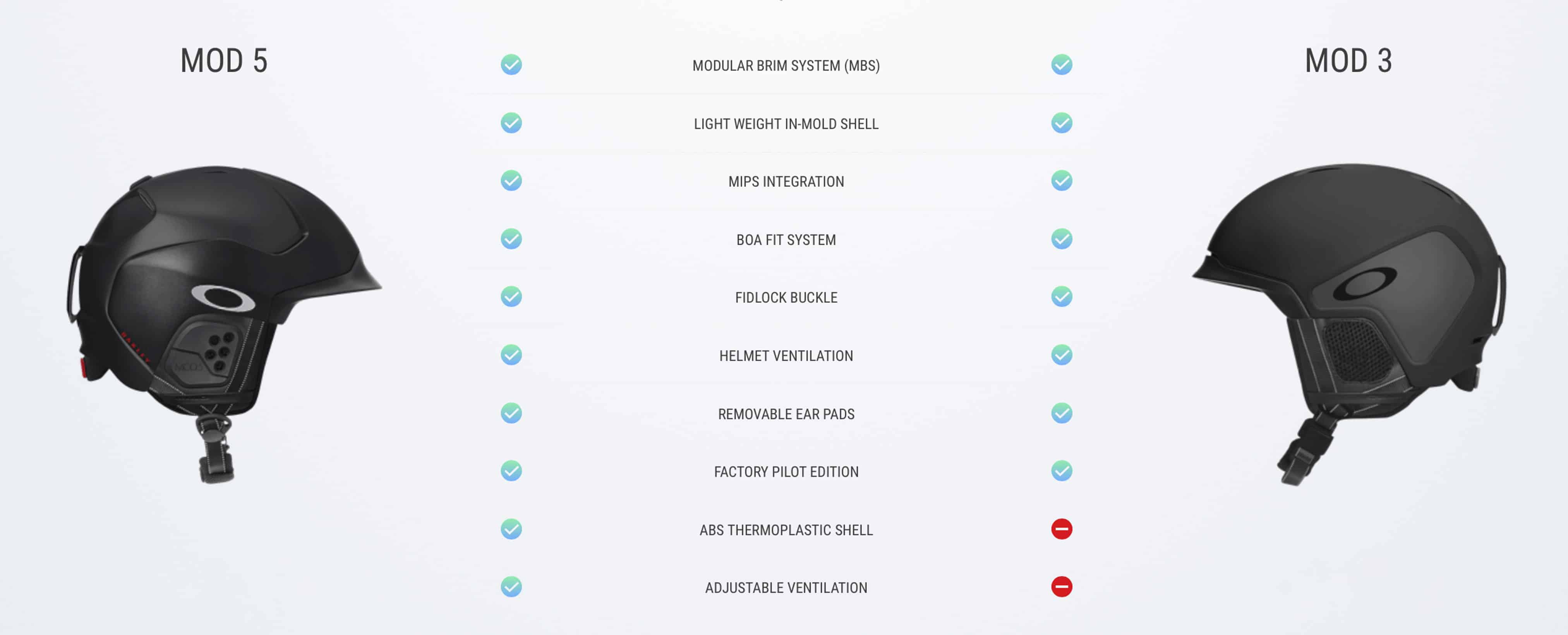 Shop here.