PHOTO BLOG Storm Chasin' USA 7 – Jackson 'AWESOME' Hole
March 2nd, 2011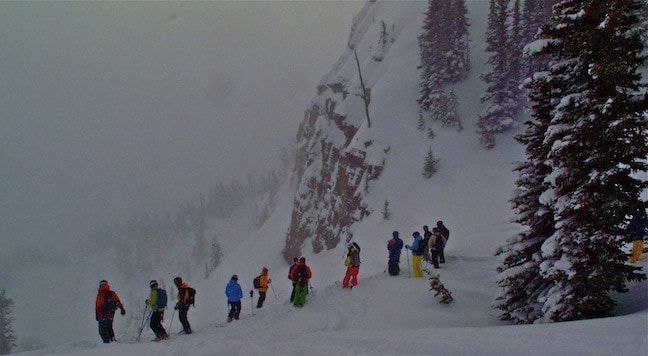 Our crew (find Charlie) plus a few others we encountered wandering around in the backcountry
Words & Images | Tess Cook
Aching knees, sore heads, general exhaustion and long-drive apathy; fresh snow in Jackson Hole cures them all. In another of those T for timing moments the trip kept throwing up, we pulled into Jackson on the fourth day of a several-foot storm and dived straight in to a few days of epic face shots.
In keeping with the Jackson vibe we swapped luxury for authenticity at The Hostel, where pretensions are checked at the door and ski bums populate the rustic common rooms ready to tell you stories of a life lived chasing the winter. Like lost lambs we bleated for Jeeves and cast about for luggage carts and elevators to no avail. The shock of having to carry our own luggage and park our own cars was so confronting we were forced to retire to the Mangy Moose to recover with a few cowboy sized drinks – yes, they free-pour in Wyoming.
But, when in Jackson… Despite having some of the most expensive real estate in the USA – proximity to Yellowstone National Park and the Teton ranges make it the playground of choice for the seriously wealthy who take outdoor recreation seriously – Jackson Hole is not for anyone who needs a Jeeves; in this backcountry, only you can carry your avalanche kit. Harro has been coming here for years and is afforded a local's welcome, which meant we were quickly ingratiated into the inner sanctum, being the Village Cafe, where the locals meet morning, lunch and apres to eat, drink and discuss what MacGyver-like activities they got up to that day.
Locals Marni and Mike played tour guide, taking us into the 500 acres of easily accessible backcountry Jackson is so famous for. There are few words to explain just how good Jackson's terrain is. It's steeper than most anywhere else, without being the kind of steep that makes you want to give up after one run, the vertical rise is at the limit of what you want to ski in one go and the features run the gauntlet from mega-cliff bands through to fun-park style tree skiing. Cover that with a few feet of fresh, as Mother Nature so kindly did for the duration of our visit, and you have one of the best skiing resorts in the world, hands down.
We photo-hunted – Harro is claiming some of the best powder shots he's taken these past 10 years – but, given the hard work we'd put in over the weeks we decided we deserved some time to just ski. The last run of the last day Charlie, Boen and I ran into John, bartender at the Village Cafe, who offered to take us on a 'bit of a walk'. The reward for a few minutes hard slog was a untouched run of freshies, the kind of find only local knowledge will get you and the fitting end to a altogether amazing trip.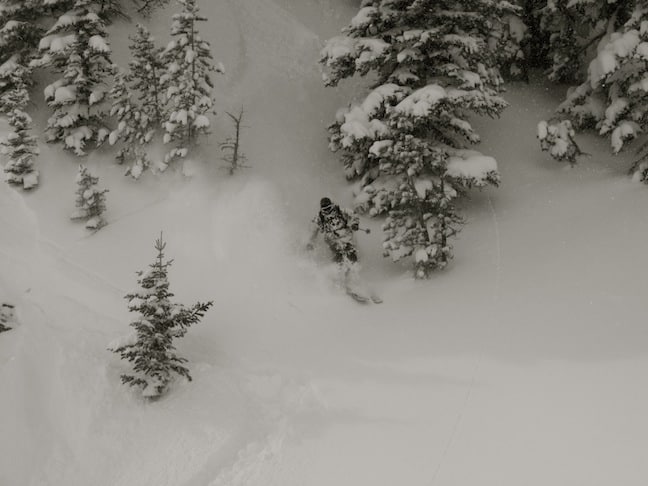 Boen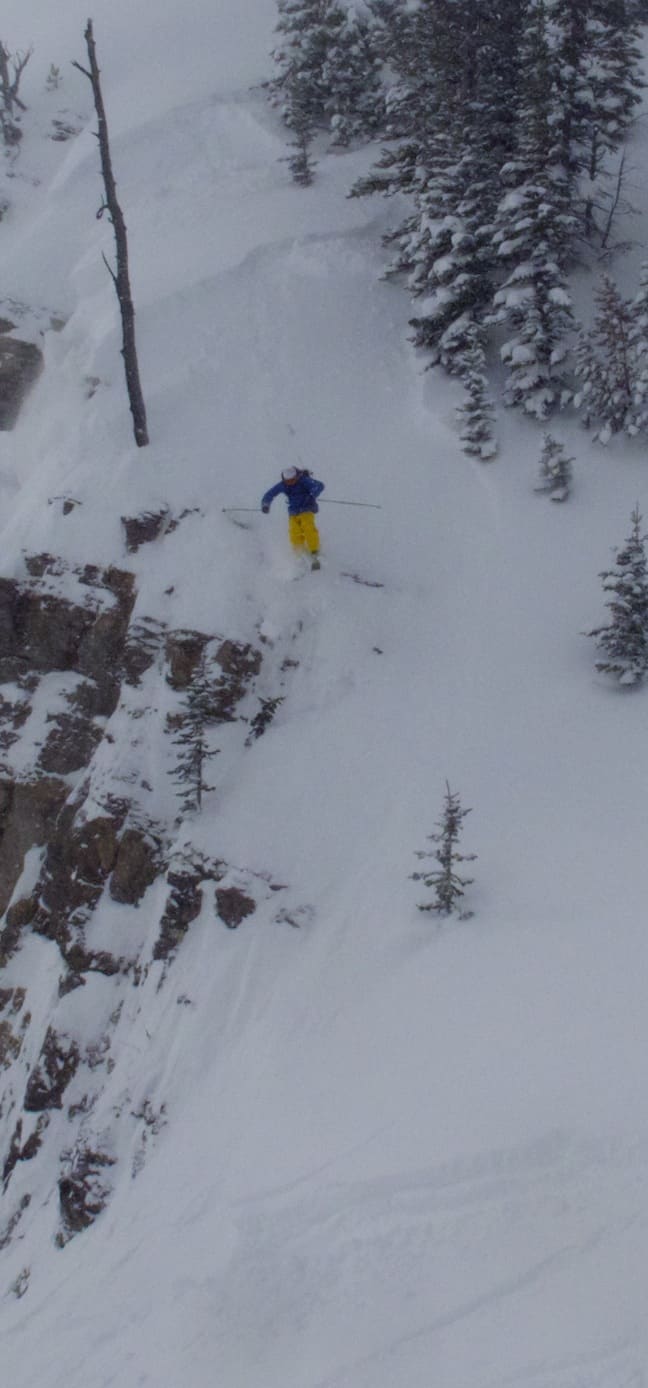 Charlie managed to set off two slides from the top, putting an end to the shot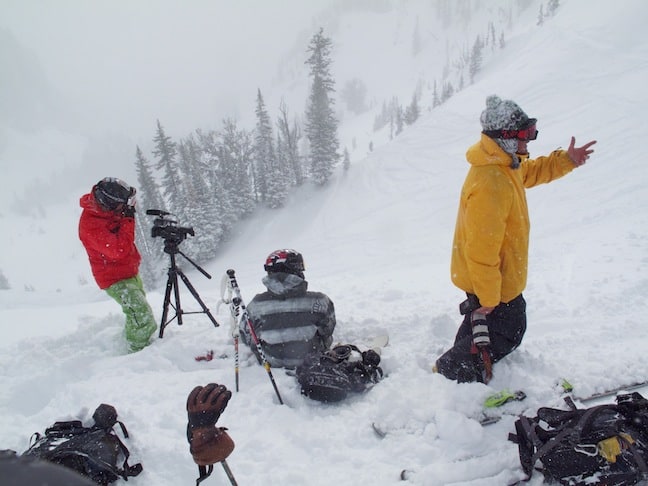 The peanut gallery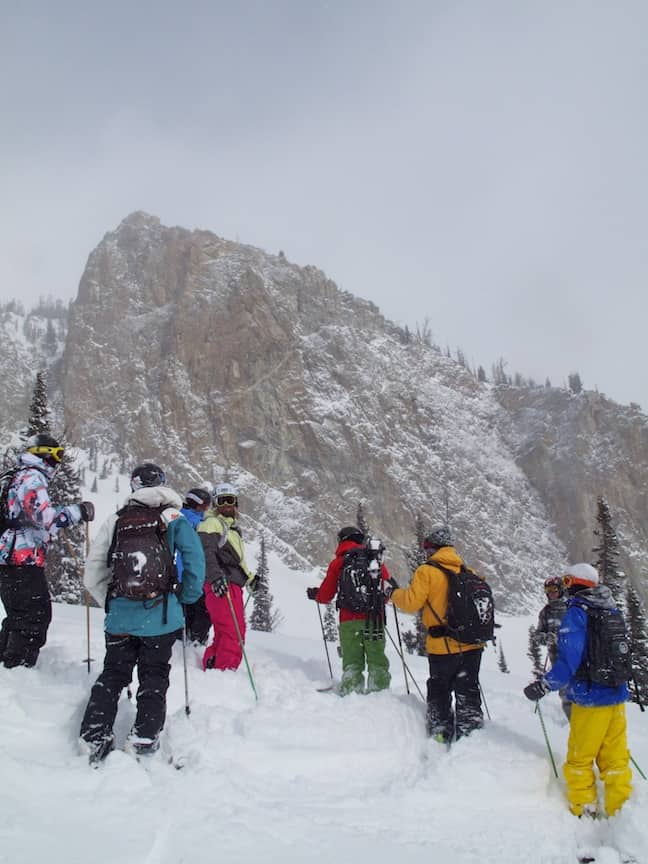 Eight's company, nine's a crowd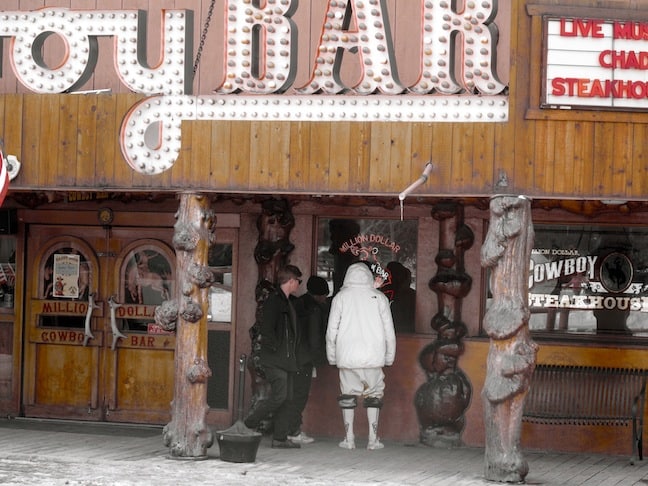 Afternoon tea at the Million Dollar Cowboy Bar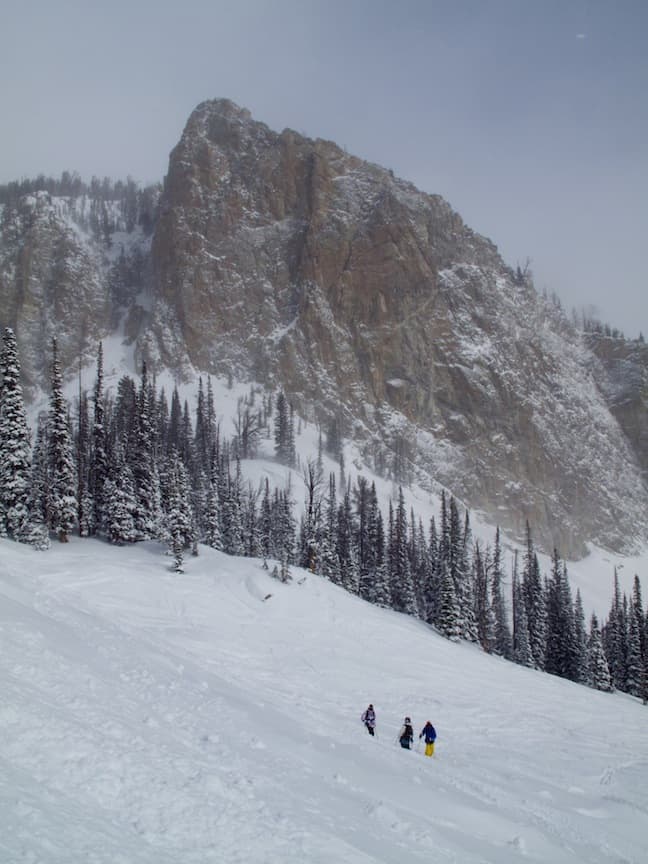 Big cliffs, little people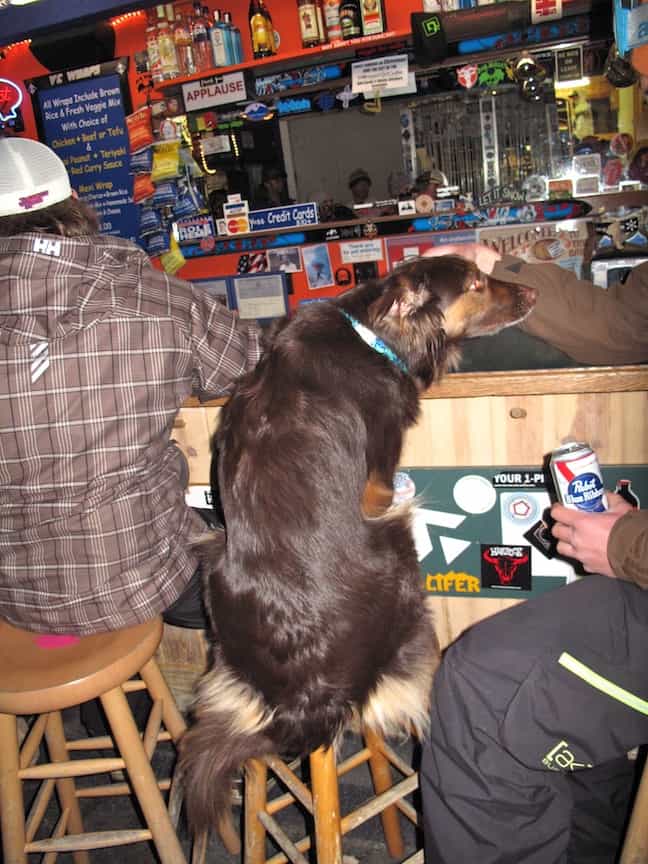 Jackson Hole, a place dogs are welcome at the bar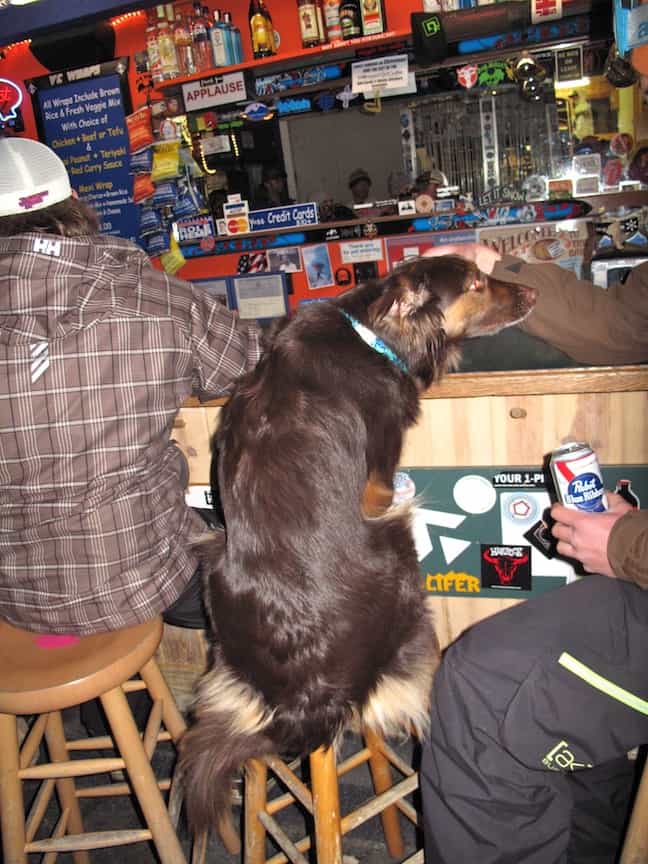 Jenny getting the shot