Post Season Powder – Thredbo October 7, 2009
October 9th, 2009

By Jono Brauer (Australian Olympic GS skier)
11 days ago after a couple of weeks training in Chile, I rolled back into Thredbo in shorts and thongs expecting spring sun, biking and golf.
Alas, I found myself in 15cms of fresh with cold toes. Fast forward to today and my hopes are even further dashed. Yesterday, the 6th October at about midday I peeked out the window to see big white fat flakes settling on the ground. This morning I awoke to 30cms on the balcony. What the ???
There was only one thing to do, shred some post-season pow!
With phone calls made, touring skins on and the Kosciuszko chairlift running (for snowplay and tourist rides only of course) Thredbo locals Will Clifford, Tim Robertson and myself headed high and got what we are calling the best pow of the season hands down. Whether it was because we saw only two other tracks on the mountain that weren't ours or that the snow was deep and dry, as in 60-70 cms deep, or a combo of both, today was the tits!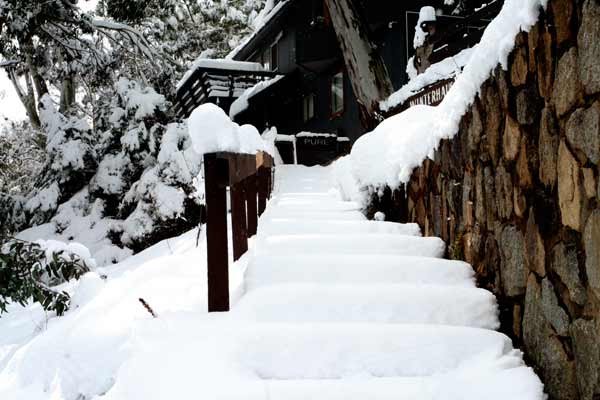 Thredbo Village was covered in 30cms of fresh in the morning of October 7.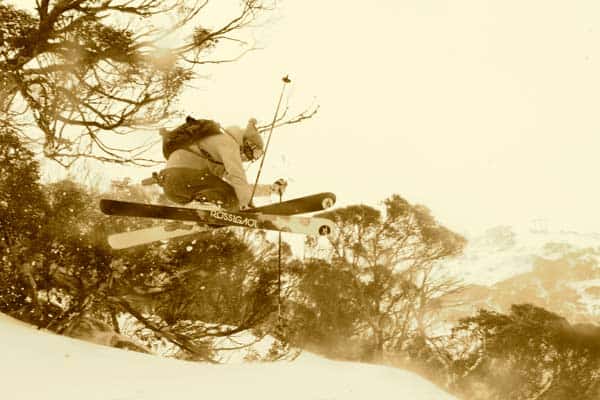 Will Clifford. Nothing but fresh landings ahead.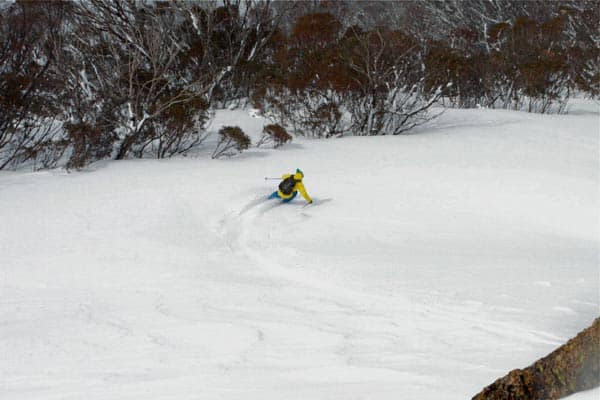 Will Clifford enjoying the trackless bowls of Thredbo with over 60cms of fresh.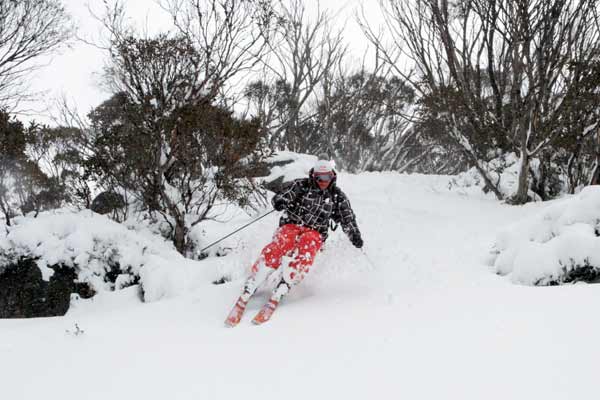 Jono Brauer bouncing through the trees below The Bluff, Thredbo.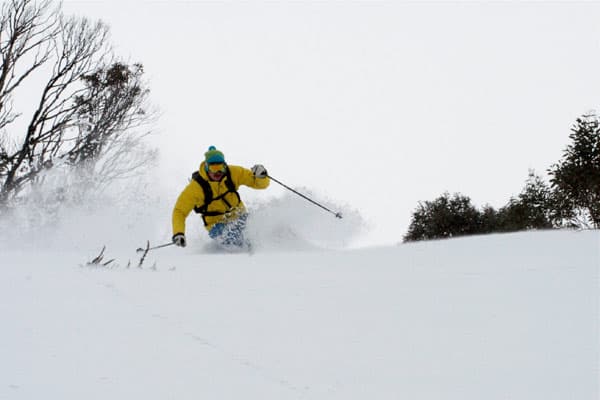 Will Clifford deep and smiling – if you can see beyond the moustache.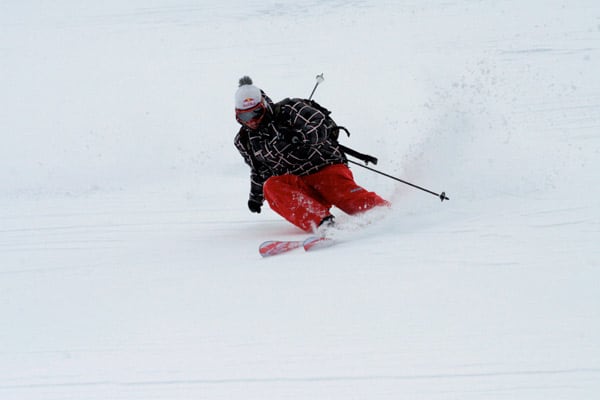 Jono Brauer laying them down with Olympic style.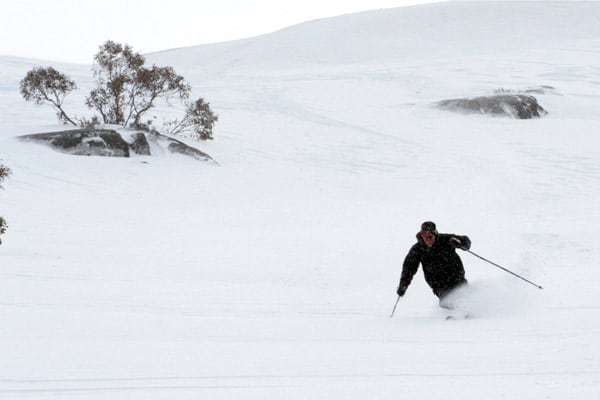 Local Tim Robertson enjoying an untracked Bluff bowl at Thredbo.
Thredbo forecasts,
snow reports and
live snow cams.