Pro Skier Nick McNutt's Near Death Avalanche Experience While Filming For TGR's New Film, "Make Believe". Video
October 30th, 2020
Mountainwatch | Video
Last March, while filming for TGR's current release, Make Believe, every big mountain and backcountry skier's worst nightmare happened for Canadian pro skier Nick McNutt when he was buried in an avalanche.
Unfortunately, a bad scenario became a lot worse for McNutt as his avalanche beacon stopped transmitting during the slide. He was lucky his experienced partners didn't panic, moved straight into action and were able to find him.
McNutt was part of a crew which had been filming in the backcountry outside Pemberton, British Columbia with Sam Smoothy, Ian McIntosh and Christina Lustenberger the other skiers on the shoot. Naturally the equipment and transceivers were checked that morning and all the transceivers were switched on –  second nature and part of the morning routine for experienced backcountry skiers.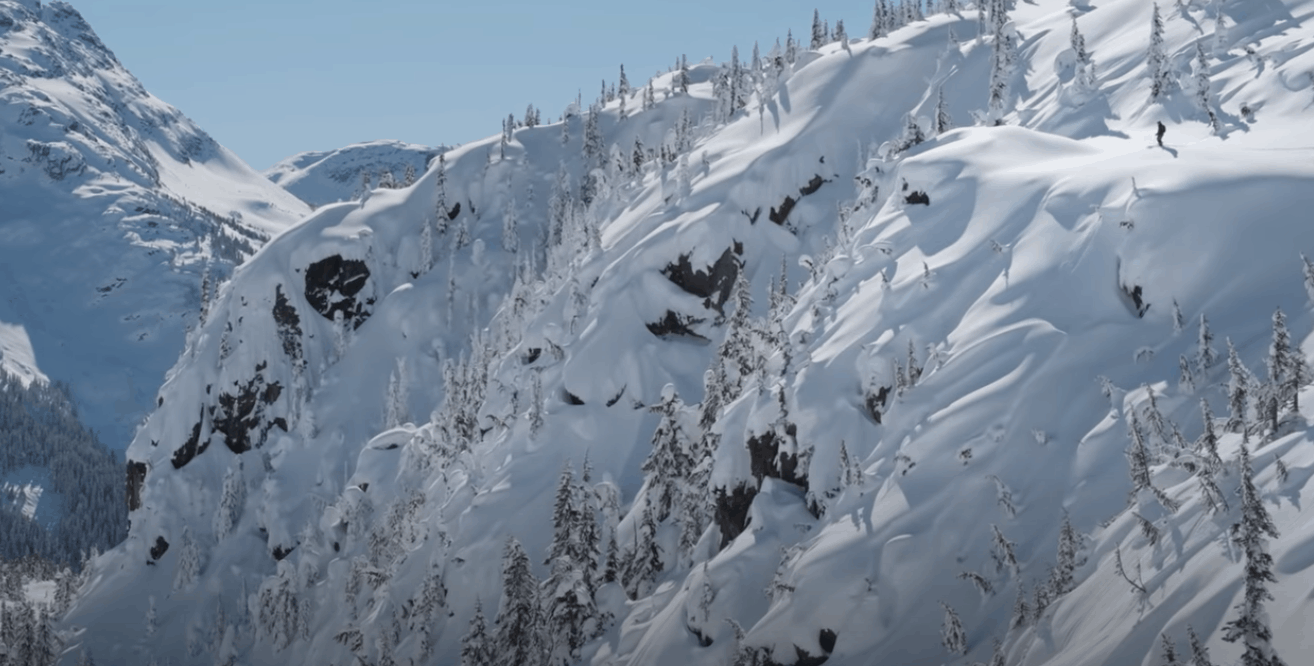 After a successful morning filming and plenty in the can, the crew were kicking back having lunch when  Nick spotted another line he was keen to ski.
"I decided to seize the opportunity to ski some beautiful pillows right at tree line above a lake. My first line went off exactly as I planned, with minimal, light slough and perfect snow for lines like these. Excited, I quickly skinned back up for another lap on a parallel line," McNutt recently posted on his Instagram.
"This time, though, my luck turned. The light slough was the tipping point for a pillow the size of a sedan which had spent the winter clinging to the side of a cliff. It trundled off into the gulley below my line, which I wasn't able to see until my final air.
"From my perspective, I launched the last drop into what looked like the expected powder cloud but was rudely met with cascading blocks of hard debris that re-directed me straight into a stand of mature trees. My immediate reaction was to get my arm up in front of my face, and instantly was strained through a tree and stuffed head first into the snow below. Silence and darkness followed…"
The rest of the crew were watching when Nick was taken out and jumped straight into action. However when they discovered there was no signal from McNutt's transceiver they relied on their avalanche probes for the search, cinematographer Ben Dann finding Nick with a lucky probe strike.
McNutt was buried for five minutes and suffered a broken arm and chest pain in the traumatic incident and was airlifted out 90 mins later.
The story is another reminder of how things can change quickly in the mountains and no matter how prepared you are, unforeseen accidents can and do occur. It is also a reminder that safety is paramount and in the backcountry, experience is gold.
For the full story and the latest on the failure of Nick's avalanche beacon, head to Teton Gravity. Make Believe has just been  released and is another great film from TGR; check out the trailer: