Reflecting During Pre-season Turns In Tokachi, Furano
November 25th, 2019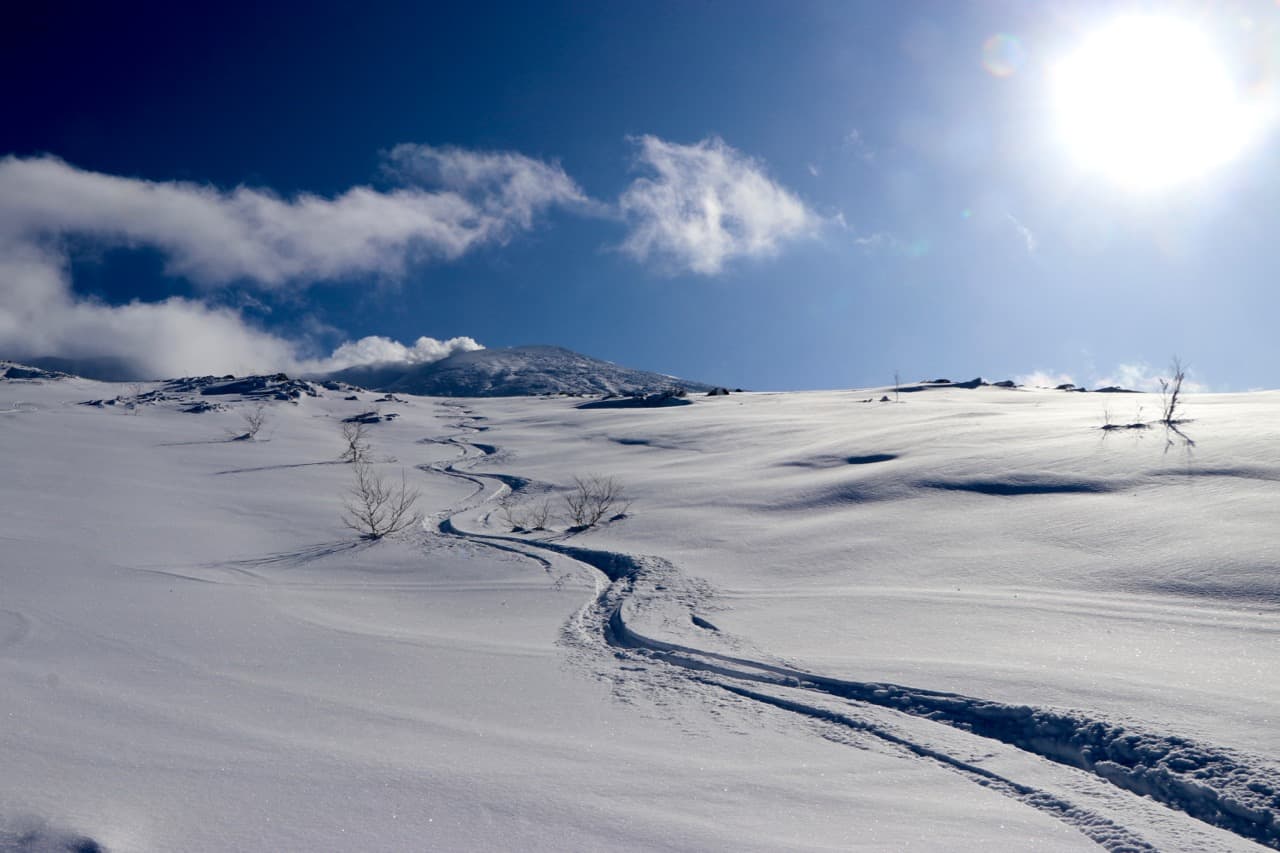 Mountainwatch | Lucy Morrell
John Morrell and his family have lived in Furano, Hokkaido, for four years now, but his history with the place stretches way back. Every November, John heads to Bougakudai in the Tokachi mountains to check the snowpack.
As of a sunny November 22nd, 2019, he's pleased to report a compressed base of a metre or more. It's covering the haimatsu scrub and making snowshoeing and ski touring possible already. You can even boot pack.
John's wife Lucy, a Mountainwatch reporter since 2015 and a newspaper reporter before that, asked him a few questions. She wanted a 360-degree view from his current perspective.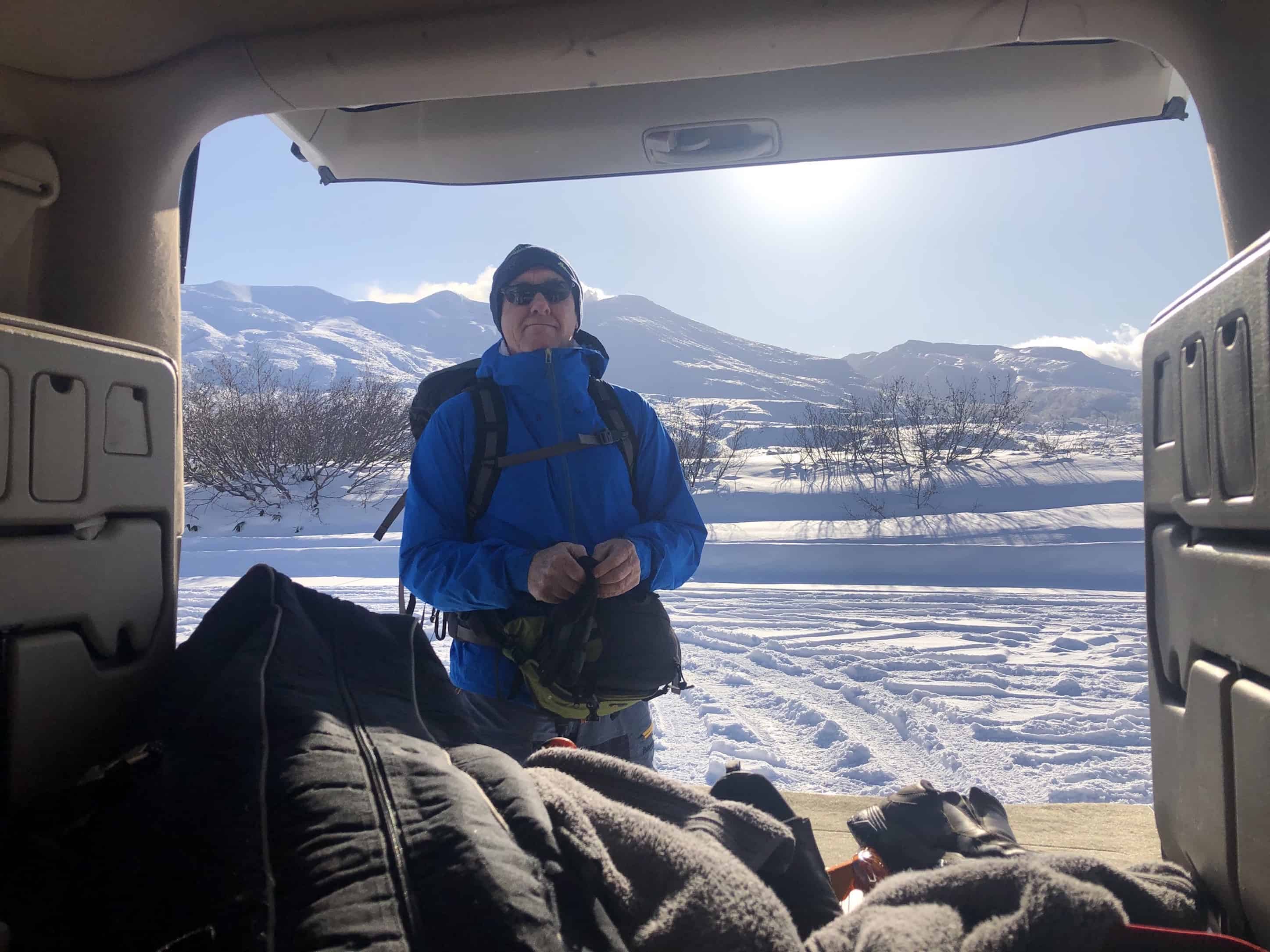 What attracted you to Furano in the 1980s?
That was the resort because they opened the gondola in 1982 and it was the biggest resort near where I lived in Asahikawa. There was no Kamui back then. I could get cheap accommodation right next to the lifts, so I moved there a couple of years later. I literally skied into my garage, opposite where Edelwarme now is. I had a beautiful view of Ashibetsudake from my front window. The powder snow was extraordinary to me.
What did your ski today mean to you?
Today in Tokachi was like the old days. No foreigners, hardly anybody on the mountain, good snow, easy access. A beautiful day and nostalgic because I reckon exactly 38 years ago, nearly to the day, I came up here for the first time and stayed in Shirogane. I climbed from Shirogane to the fumaroles. There used to be a lift at Bougakudai and I skinned up alongside it. In 1987 the volcano erupted and they removed the lift.
If somebody has never ski toured, why try it?
That's such a general question, but it's the quiet beauty of the wilderness, just you and your skis, and the freedom to go anywhere you want. The physical challenge is always satisfying and accessing an unskied and untracked mountain—just one ski run in those circumstances is better than anything on a resort to me. An untracked powder ski run is skiing's greatest pleasure.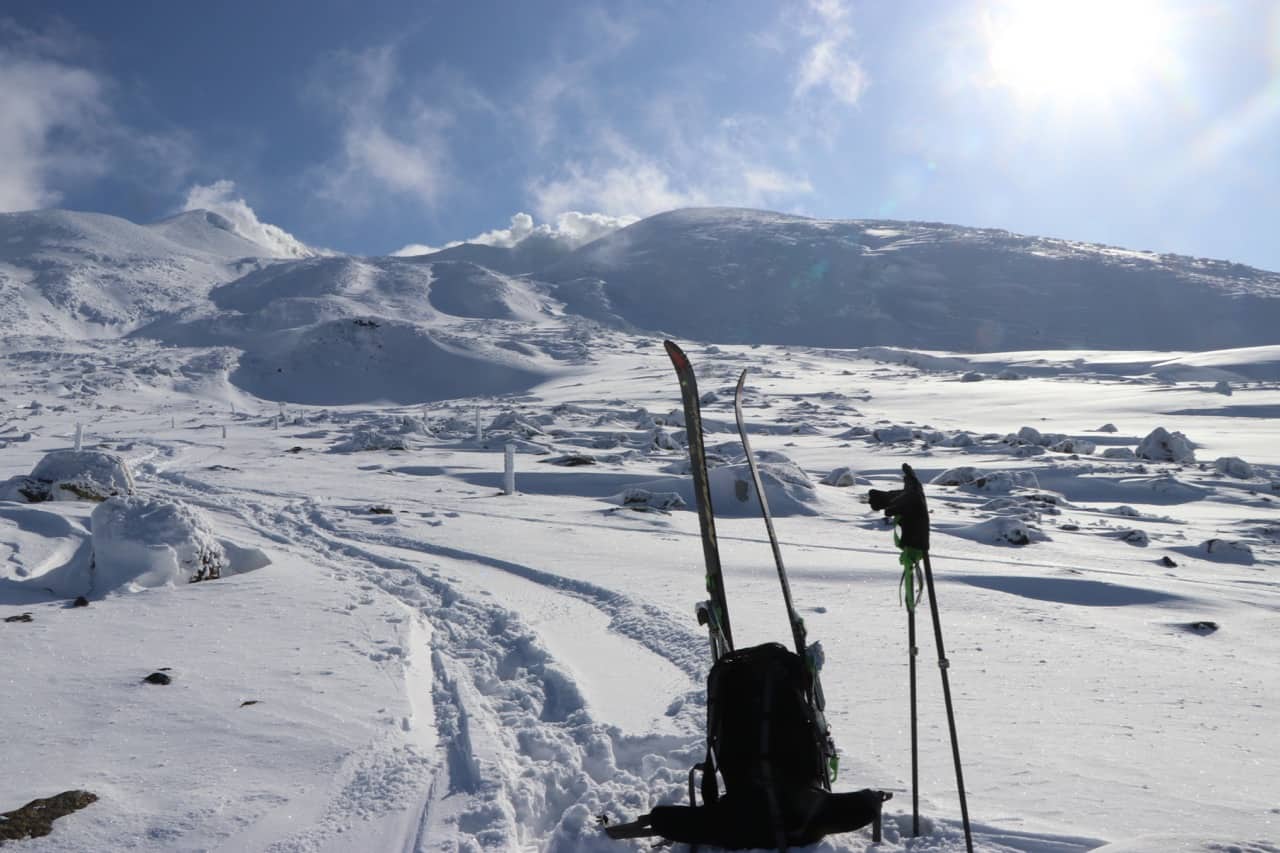 What keeps you in Furano today?
Well that's more complicated. It's where our business is based and it's the fact that it's the best area in terms of weather and snow quality. The Tokachi mountains are just across the valley so days like today are possible. I enjoy renting out backcountry equipment and being in the guiding business because helping other people discover the magic of central Hokkaido is rewarding. We have a lot of friends here and we've been welcomed into families. It feels like our second home.
How do you picture Furano in 2030?
Furano has a unique Japanese-ness. With current development we run the risk of it changing too quickly but for now I wouldn't want to be anywhere else. It's definitely gotten less cold than it used to be and I put that down to climate change. But it's so cold, so snowy, that it'll still be a great skiing destination, but there may be more fluctuations in the pattern. It'll probably become even more popular because it'll resist the worst of climate change and that'll make it too popular for me to enjoy. That's okay because I'll retire in a few years and if you're looking for me you'll find me at Tokachi.