Reflections – A Look Back At The Empty Powder-filled Season in Niseko
April 21st, 2021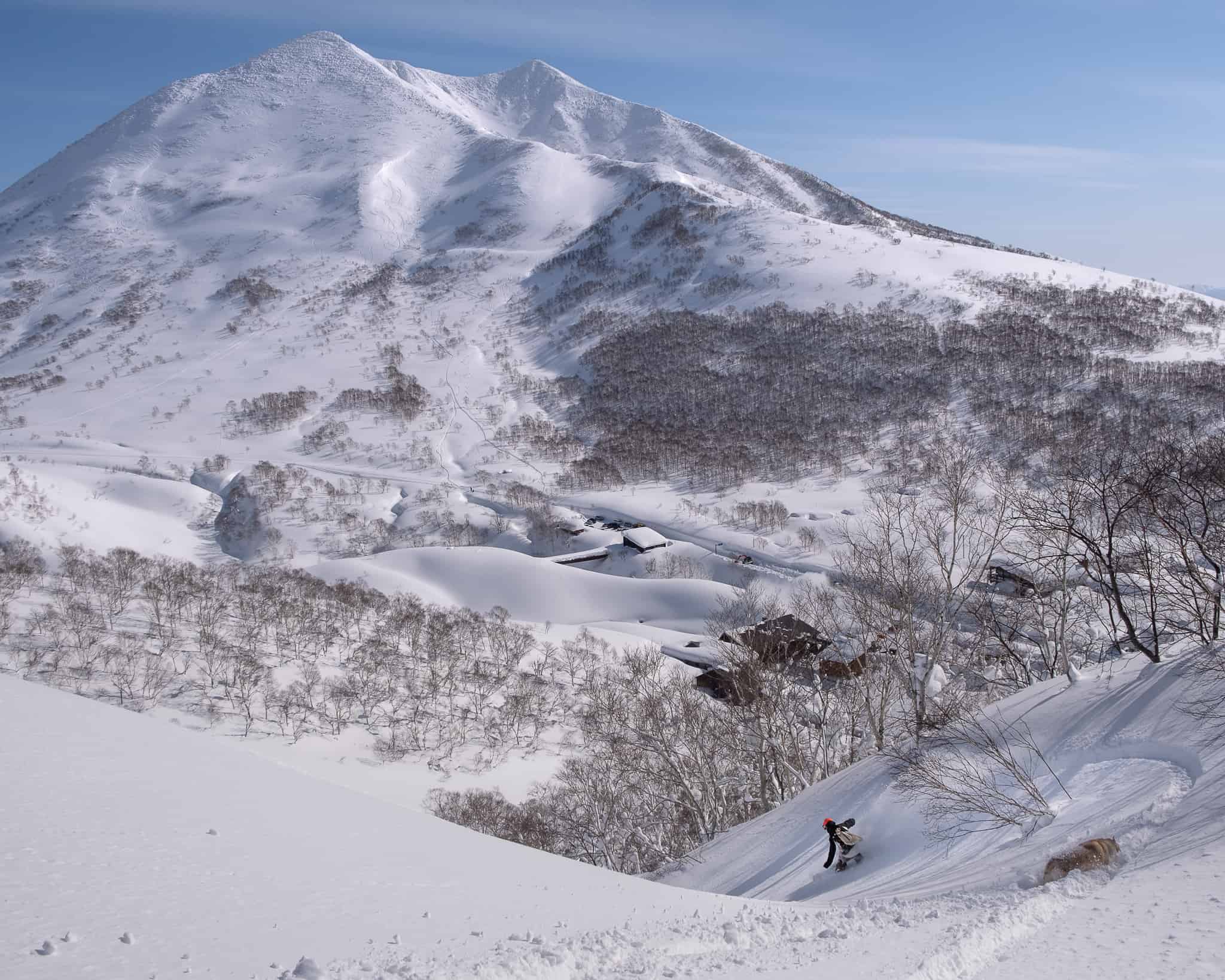 Mountainwatch |  Photos and Captions Chad Clark
For Chad Clark the past winter in Niseko was something to remember, a once-in-a-lifetime experience where it was like going back in time, the lack of international visitors and minimal domestic tourists making it feel more like 1999. It was also an above average year for snow across Hokkaido, consistent snowfalls through December, January and February delivering some amazing powder days with untracked runs all day thanks to the lack of crowds.
However, the season was a two-edged sword, perfect snow and untracked powder all day, but the lack of visitors delivered a huge hit to the local economy. Chad filmed and produced the Niseko video snow reports for Mountainwatch this year and while he and his friends enjoyed weeks of empty untracked powder his filming and marketing business, Sea and Summit Media, like all local businesses, suffered a significant downturn.
"The empty powder filled slopes have been great," Chad said. "But we're in desperate need of the return of visitors by next season for many businesses and individuals to survive financially."
Hopefully the pandemic will ease enough to allow international travel to open again and tourists will return. In the meantime, Chad put together some his favourite photos from the past winter, which will give you a taste of what you can expect next time you head to Hokkaido.
Check out more of Chad's work at and the unique Hokkaido experiences he delivers at  seaandsummit.com