Send And Return – BCA's Safe Backcountry Shredding Series – Video
January 2nd, 2019
Mountainwatch | Gear Guide Video
Given a lot of people are heading overseas with plans to head into the back country, this series from BCA is a timely reminder to be prepared when you head outside the resort boundaries. It is easy to become complacent and think, "Oh, I'm just ducking out through the gates and aren't heading out too far," but the risk of slides is always there, particularly in regions that have big snow accumulations, like Japan.
The series is about safely riding in the backcountry, being aware of the avalanche forecast and having the necessary equipment.
In this episode, Wrangling Montana Cold Smoke with the Bozeman Crew,  BCA athletes Ben Goertzen, Stu Edgerly, and Dylan Zellers change their plans after reading the avalanche forecast and they head to southwest Montana's Gallatin Range to go backcountry skiing and splitboarding in some beautiful powder.
Of course, when you are heading into the backcountry the minimum equipment you'll require in your backpack is a transceiver, shovel and a probe.  Below are some products we recommend for back country use and they are available at the Mountainwatch store:
BCA – Backcountry Access Tracker 2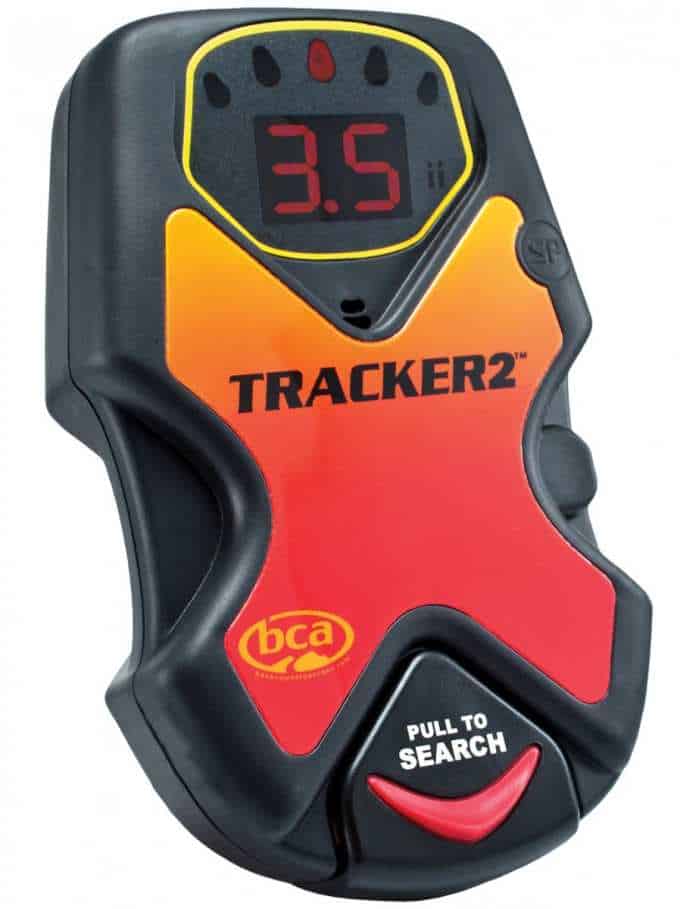 DESCRIPTION
Frequency: 457 KHz
Max Range: 55 metres
Search Width: 50 metres
Batteries: 3 x AAA alkaline
Battery life: Min 1hr in search mode after 200hrs in transmit mode (approx. 250hrs transmit/50hrs search)
Dimensions: 13.2 x 8.2 x 2.7cm
Weight: 9.0 oz. / 255 grams
The BCA Tracker2 avalanche transceiver is the industry's fastest. Its ease of use is second to none with its instinctive mechanical search switch and instant real time display. It is also renowned for its multiple burial indicator lights. This is a favourite amongst guides all over the world.
BCA Stealth Probe  240

DESCRIPTION
Weight 9.5oz / 270g
Extended length 7ft 11 inches / 240cm
Collapsed length 15.7inches / 40cm
Diameter 0.43inches / 1.1cm
The BCA stealth avalanche probes feature the easiest and fastest assembly on the market with no loose cable. The top segment easily sits inside the next section therefore reducing the number of segments and bulk when disassembled in your pack. This probe has laser etched depth markings and quick-lock hardware which gives the best packability and deployment speed on the market. This is why it is our choice of probe
BCA – B-1 Ext Shovel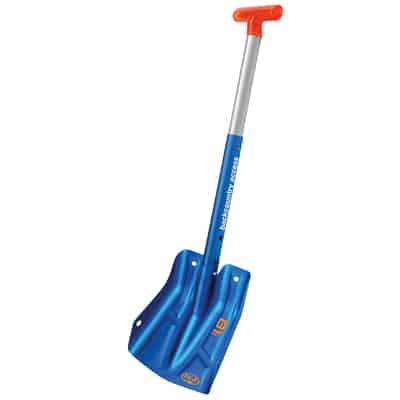 DESCRIPTION
Weight 600g
Blade Dimensions 24.9cm x 25.4 cm
Handle & Shaft collapsed length 41cm
Handle & Shaft extended length 57cm
Assembled collapsed length 56cm
Assembled extended length 73cm
The B-1 EXT avalanche shovel is both light and extendable and takes up minimal space in your backpack. This is our favourite shovel for avalanche rescue and building backcountry kickers and street jibs