Shovels And A Packed Lunch – Young Guns Hit Thredbo Like It's a Natural Terrain Park
September 8th, 2020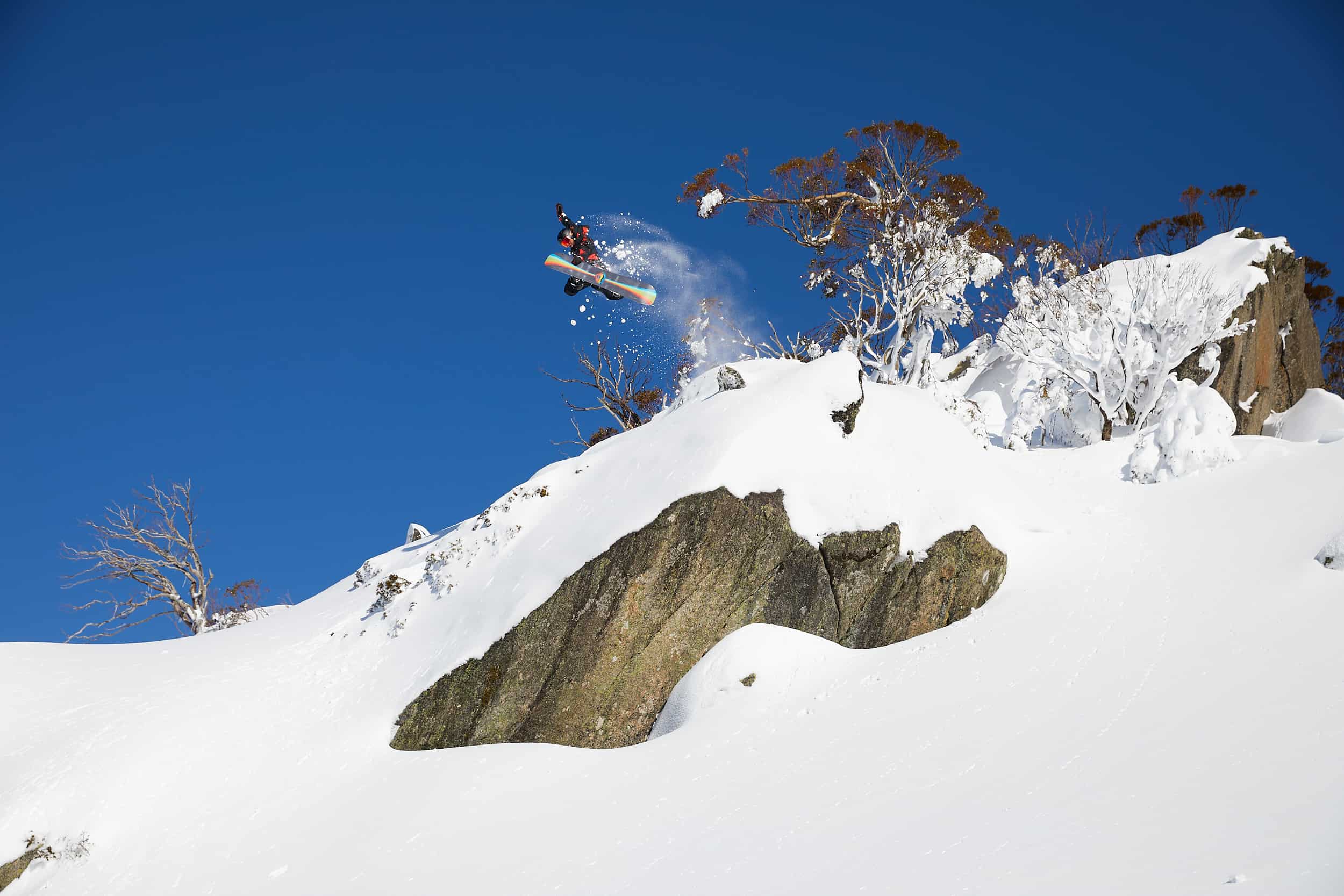 Mountainwatch | Photo Spead
All Photos: Andrew Fawcett
The storm that dropped 90cms of snow across the Aussie Alps from August 19-24, was followed by an awesome week of fine weather, cold temps and dry, winter snow.
It had been a long wait but the storm finally opened up most of Thredbo's terrain, a combination of solid snowfalls and wind turning the place into a big natural terrain park. For a pair of grommets like 15-year-old snowboarder Valentino Guseli and 14-year-old skier, Joey Elliss the possibilities were endless.
Both boys train and compete in park and pipe and Valentino is making a name for himself internationally, winning the US Open Jam and the World Rookie Tour slopestyle in 2019.  Val lives on the NSW South Coast and trains at Perisher for much on the Australian winter and is the youngest member of Australia's Olympic Winter Institute program. Joey is a born and bred Thredbo local  and is on Snow Australia's Emerging Talent Park and Pipe ski team.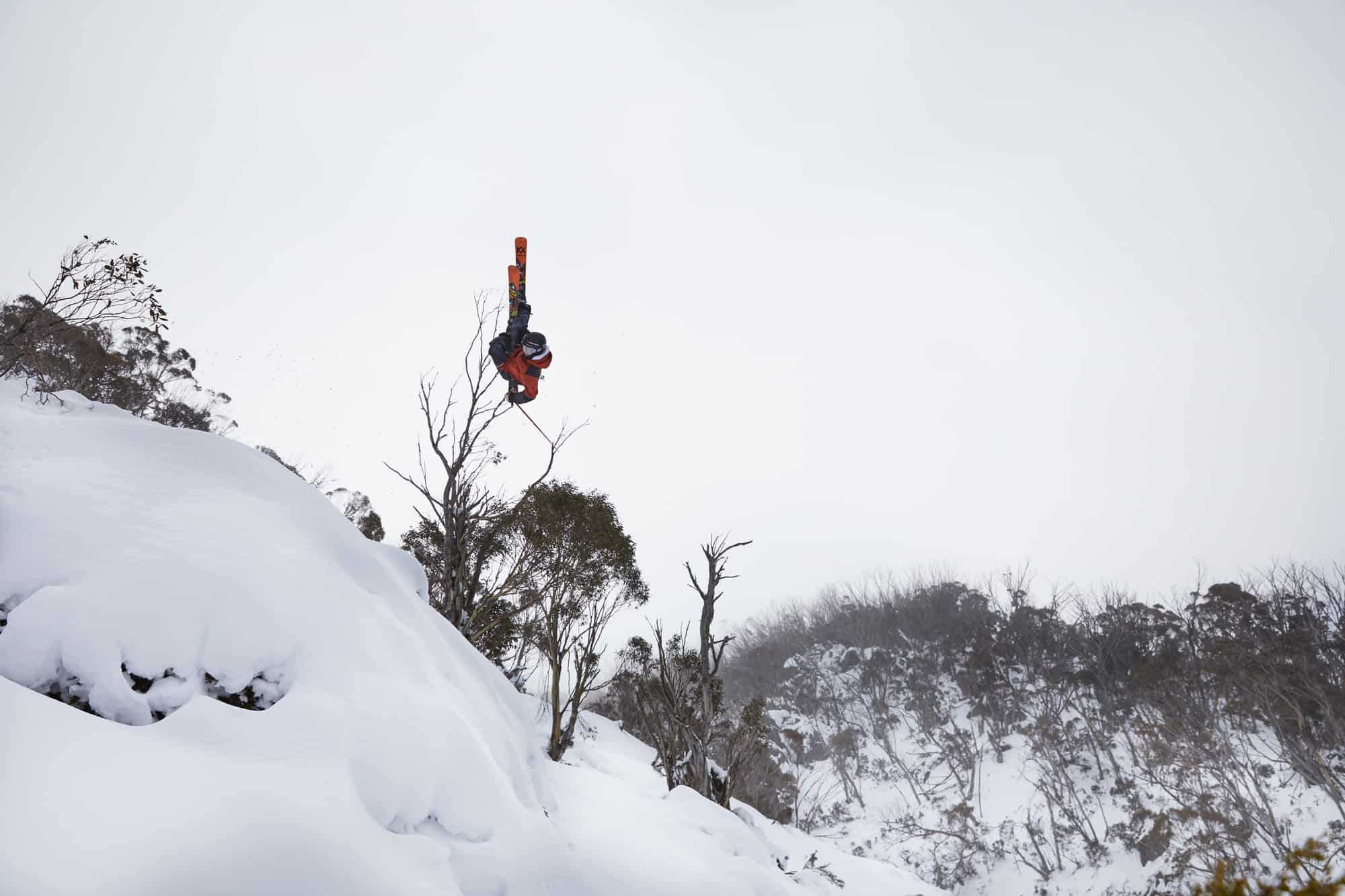 While they spend a lot of their time in the park, Valentino and Joey also love shredding  the mountain and with the great conditions photographer Andrew "Freddy"  Fawcett corralled them for a photo shoot in Thredbo. Freddy has spent a lot of time in Thredbo over the years, knows the place well and was keen to take the boys to a few of his favourite haunts, hitting natural features and building a few jumps.
"It was awesome to get out there with Val after that storm." said Joey. "There's nothing better than skiing Thredbo when it's really good and we can hit all my favourite spots."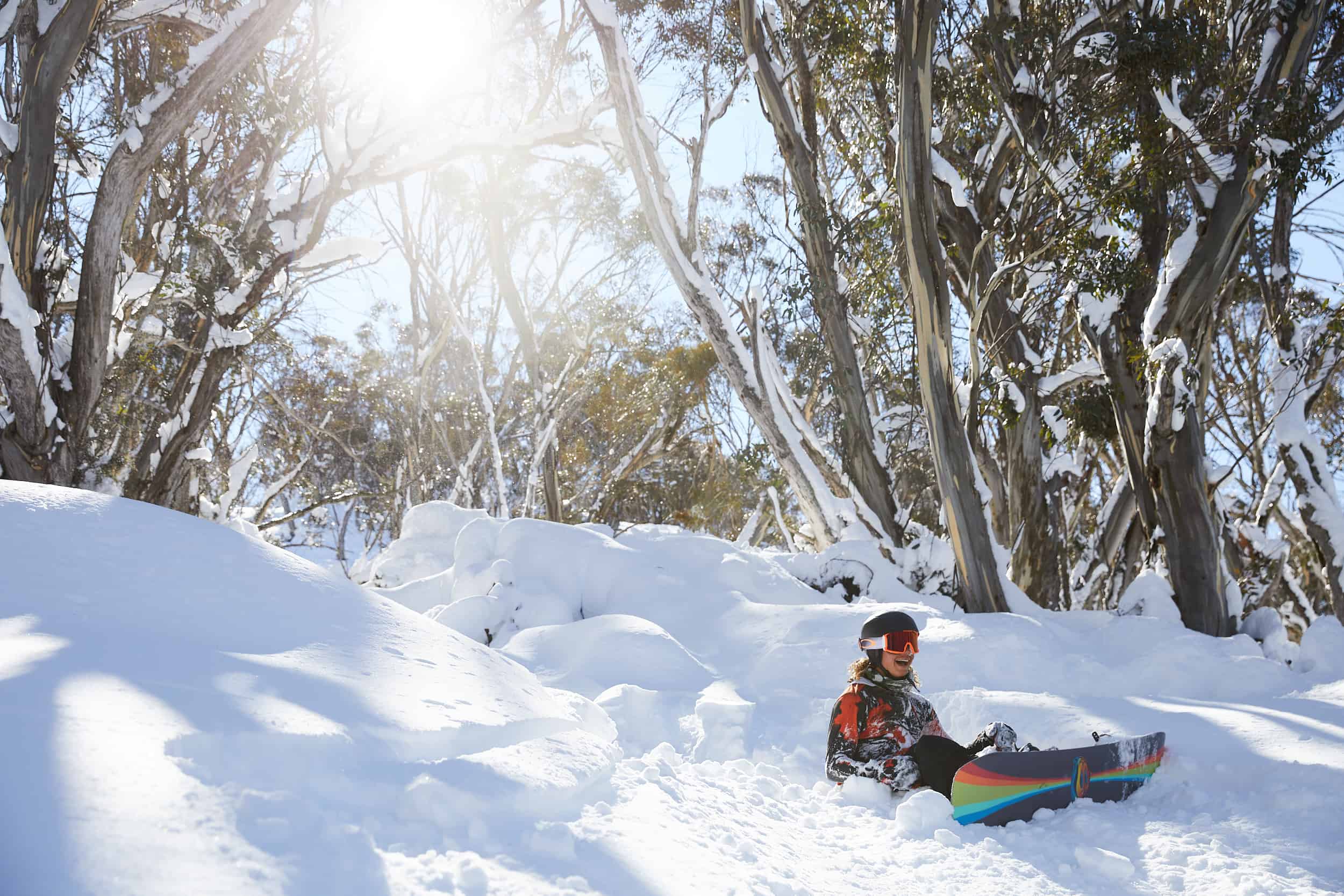 "I felt really lucky timing the new snow fall and to be shooting in Thredbo with super groms Joey and Val," said Freddy. "It was cool to take them to some of the old spots around the resort with shovels and a packed lunch. An old school photo shoot."
For the boys it was a rare opportunity to get into the quieter spots and backcountry near Thredbo and build their own jumps. "I've built a couple of backcountry booters before and it's always a good time just hanging out shovelling  some snow, stoked for what's about to happen," Val said. "Riding with Joey was super fun, it's always cool shredding with good friends."
Freddy has worked with of Australia's best and experienced riders over the years and reckons it was a lot fun working with the grommets and they did a good job. "All the features we built actually worked out well," Freddy said. "Sometimes the jump ends up too poppy or small and the trajectory doesn't match the landing, but Val and Joey were strong on the shovels and built some great little features.
"Well done young bucks – I look forward to seeing what you do in the future."