SoO AIRTIME Finished Edits – NSW vs VIC
September 12th, 2011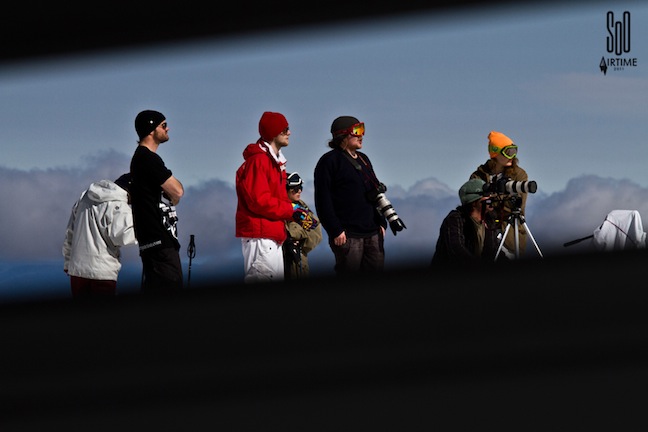 SoO Livin. Image:: Nick Parkinson
SoO AirTime
After a season of spoiled expectations, early snow, warm winds, rain and a September storm that never came, the tease is over! Here is SoO Airtime 2011. Between the 29th August and 2nd September 30 odd skiers, snowboarders, filmers and photographers gathered atop Mt Buller's wild peak for an intense movie making session that left everyone feeling ill for days.
Creativity was in the Air. Buller put on the weather and the views. Team NSW took off their clothes and Team Vic took to the grass. The two films represent a week of great times surrounding a very special sport.
The edits are available to view and vote on at SoOAirtime.com , So go check them out and vote for your favorite. Voting closes 30th September. The winning state will be awarded a bunch of bananas and the key to the universe in front of a crowd of 6 billion.
Mount Buller forecasts,
snow reports and
live snow cams.