SoO AIRTIME Kicking off Monday at Buller
August 26th, 2011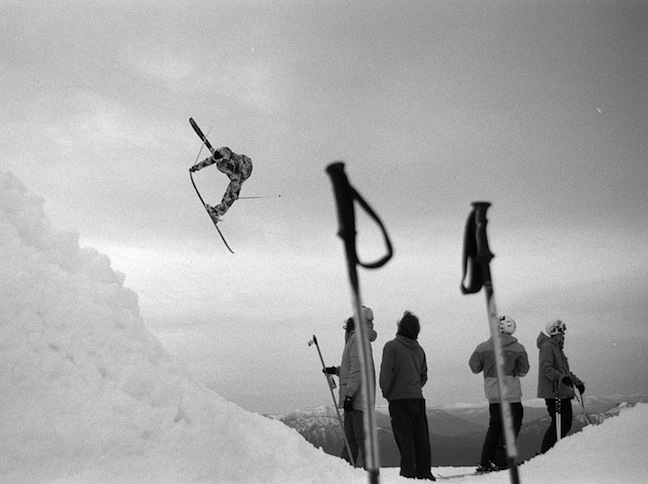 Johnny Lipsker exhibiting the kind of creativity SoO is all about. Image:: Joey Corcorcan
SoO AirTime
Lights, Camera, Action…sports.
Next week, the best Australian skiers and snowboarders will ascend on Mt Buller to represent their state in the State of Origin of snowsports – SoO Airtime. The industry's brightest young filmers and photographers will be there to capture all 5 days of smiles, slashes and a whole lot of airtime.
"These riders are some of the best in the country," says Nick Franklin Jones, Head Coach TBR and Skiers Junction Director. "They're all pushing the sport in their own unique way. It'll be interesting to see how each team goes especially given the introduction of snowboarders this year."
Two short films will be produced (one per state) over the week. The films will premier at the Mt Buller Short Film Festival and be posted online, 10 September, where the public can vote for their favourite. The Mt Buller mountain ops and park crew are working closely with the SoO Airtime crew to devise some unique features.
Snow conditions are not ideal so get excited for some super creative features that highlight the talented individuals behind and in front of the lens.
"I can't wait to get my dirty lens all over these guys. As far as I'm concerned the snow conditions are perfect – less bull shit to get court up in," Says SoO AirTime creative director and Team Vic photographer Joey Corcoran.
"If we can pull it off this year we can do it any time," adds Event Director Watkin McLennan. "I'm excited to see what the riders and filmers come up with. I can't wait to take creativity on the slopes to the next level."
With the inclusion of snowboarders the teams have been narrowed down to comprise of the finest shredders in the country. The riders were selected based on their creative ride style. These riders love to shred in all conditions and are always looking for new ways to get down the slope and find airtime.
"It's a positive thing," says pro snowboader and Team NSW member Jake McCarthy. "I'm very pleased the guys brought snowboarders in this year and honoured they picked me to represent my state. I'm ready to put in 110%."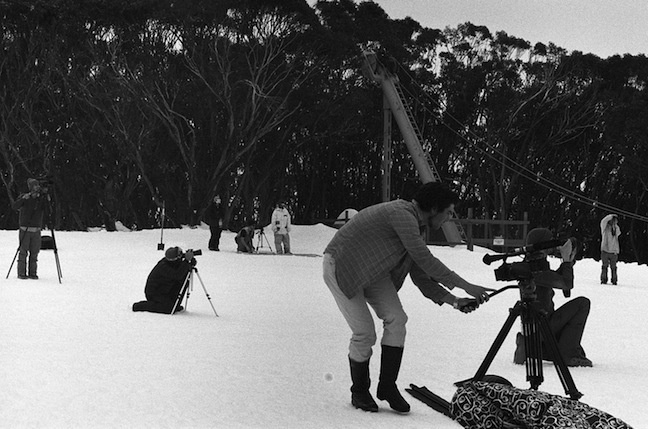 The crews at work at SoO 2010. Image:: Joey Corcoran
Team Vic
Harry Webster (film)
Charlie Ford (film)
John Waddell (film)
Joey Corcoran (photo)
Charlie Payne (photo)
Watkin McLennan (ski)
Andre Bennett (ski)
Nick Breheny (ski)
Conrad Lucas (ski)
Olly Cain (ski)
Chris de Campo (sb)
Jackson Allen (sb)
Tom Pelly (sb)
Team NSW
Lucas Wilkinson (film)
Alex Cameron (film)
Ben Hansen (photo)
Nick Parkinson (photo)
Boen Furguson (ski)
Chris Booth (ski)
Dhanu Sherpa (ski)
Jordan Houghton (ski)
Huw Dowdall (ski)
Jake McCarthy (sb)
Jye Kearney (sb)
Tom Reilly (sb)
Visit www.sooairtime.com for all the latest!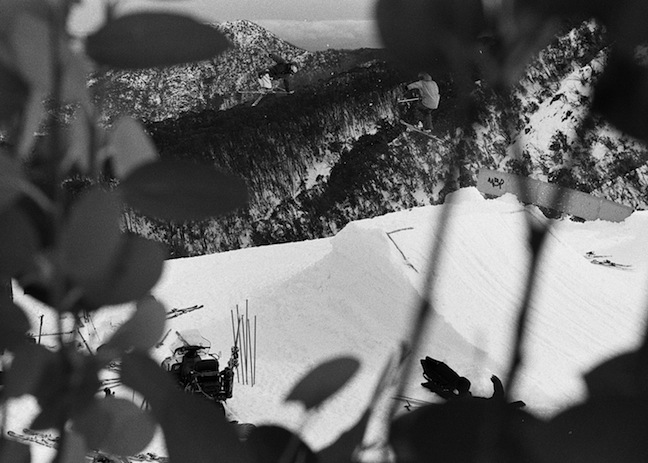 Watkin McLennan at SoO 2010. Image:: Joey Corcoran
Mount Buller forecasts,
snow reports and
live snow cams.