Spring Snow Dump – Mt Buller Welcomes Regional Victoria For Snow Play and School Holiday Fun
September 26th, 2020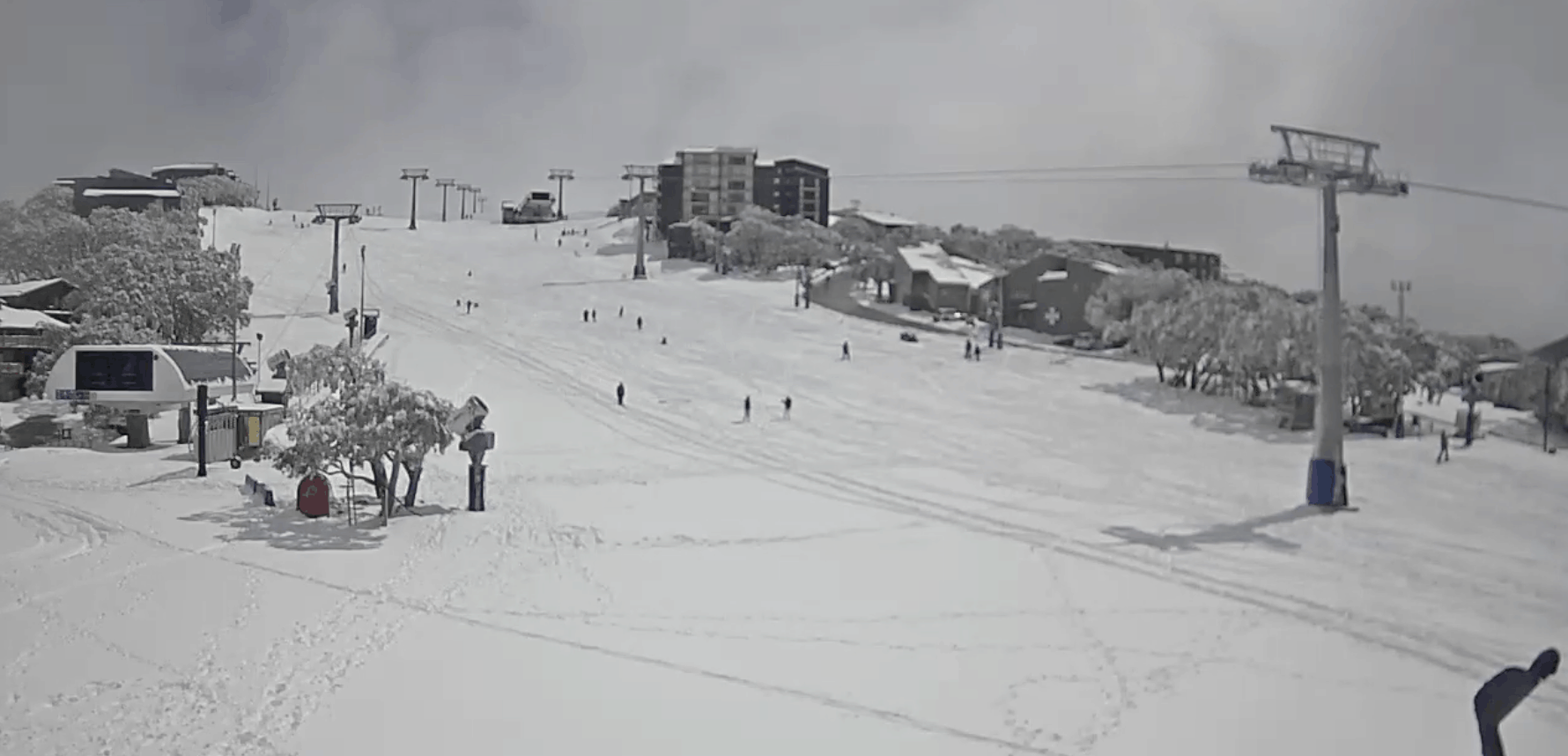 Mountainwatch | Press Release
Mt Buller, 26 September:  Mt Buller has been blanketed with 40+cms of fresh snow making for school holiday snowplay heaven for regional Victorians.  The cold snap delivered one of the largest snowfalls of the season and snow to low levels in the surrounding valleys.
The cold front has delivered ideal conditions for snowplay, tobogganing, snowman building and snowball throwing.   The Mt Buller Village Snow Play Park is open for sliding and fun on the pow!
The road to Mt Buller and Mt Stirling is open and entry is FREE allowing locals to enjoy this spring surprise.
– Cars can drive to Mt Buller Village (road conditions and capacity permitting)
– All vehicles muststop at the resort entry gate for capacity and contact tracing, temperature and regional Victoria address checks
– Wheel chains may required and daily advice is posted here
– Please drive carefully and to the conditions.  If you are driving slowly or fitting/removing chains pull over in the side bays to allow others to overtake.
– Public toilets and shelters are open.
– COVID safety plans are in operation so wear your mask, keep a safe distance and if you are unwell please stay safe at home.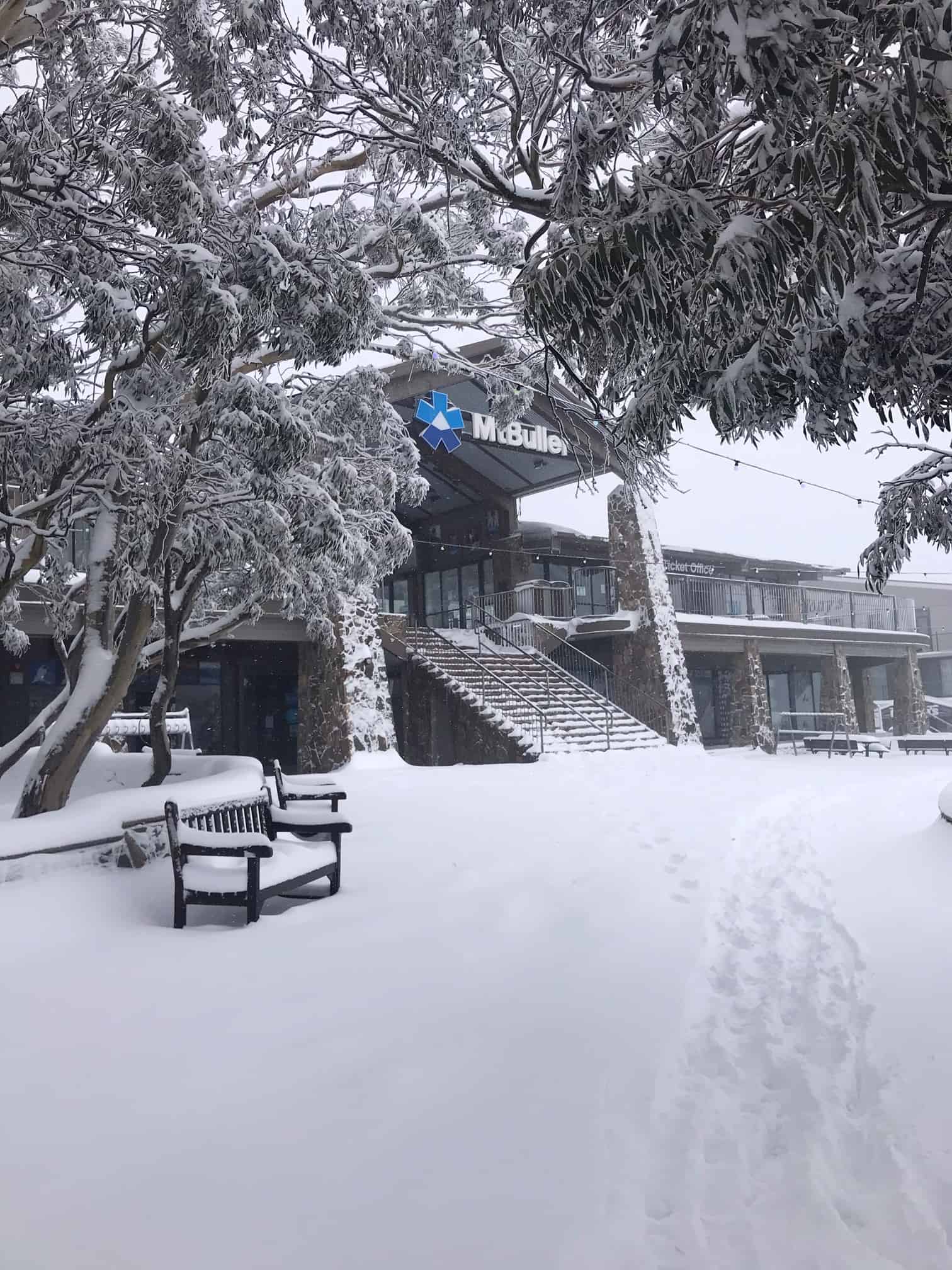 Also on Monday, September 28, Mt Buller 2020 Season Members across regional Victoria are invited to enjoy a special thank you from Buller Ski Lifts with the Bourke Street Express operating for a Members day.
2020 Season Members wishing to ski or board simply bring their 2020 pass and Bourke Street Express will roll from 9.30am – 3pm.
Buller Ski Lifts General Manager Laurie Blampied confirmed the special snow day for Season Members, "This is an opportunity to end this rollercoaster of a season on a happy note and make the most of the fresh snow.  We realise that for some of our season members it is a little bittersweet as they cannot all be here, but for those in the regional areas who can we wanted to say thank you, roll the lift for one day and take a few turns together."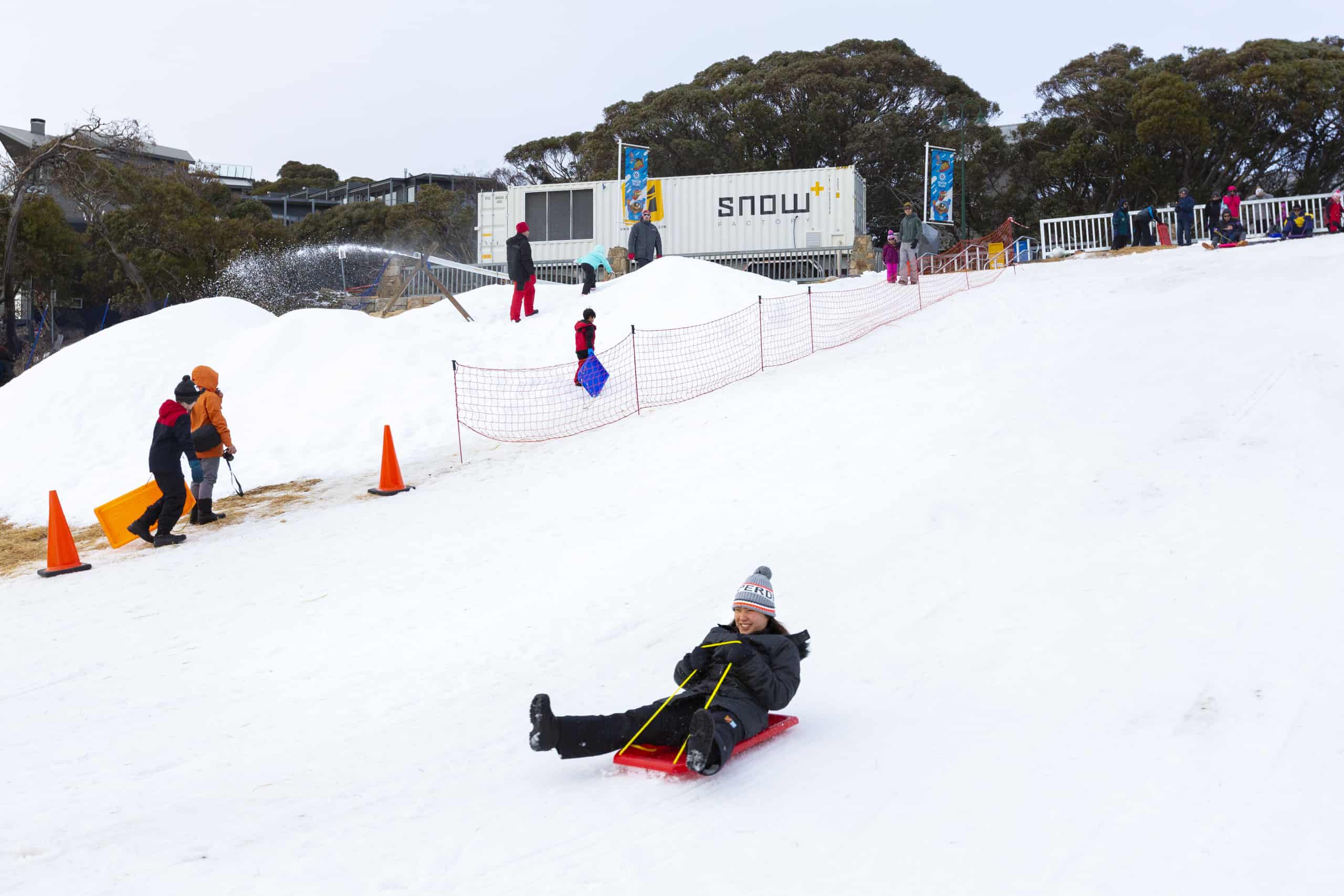 Due to the closures earlier in the season there are limited venues open at Mt Buller for food and drinks including Coffee Garage (The Whitt), The Villager and the Grocer.
Georges Ski Hire is open this weekend for ski and snowboard rental and has an extensive range of beanies, gloves, accessories and souvenirs.
The Alpine Central next to the Village Snow Play Park is open for tourist information and maps during office hours.
View the conditions live here: https://www.mtbuller.com.au/Winter/snow-weather/snow-cams
Over on neighbouring Mt Stirling the cross country trails are freshly covered and ski patrol is out doing a little grooming to welcome visitors there.
Snowplay at Telephone Box Junction and Stirling Experience has ski gear, snow shoes and toboggans for rent. Camping is also permitted again under the easing restrictions for experienced alpine explorers.
For further information head to mtbuller.com.au