Stations Built – Construction of Thredbo Gondola On Track For Scheduled Completion
April 9th, 2020
Mountainwatch | News
Thredbo, April 9: Construction of Thredbo's new gondola remains on track with the top, middle and upper stations now built. The cable was spliced last week and work this week includes the cladding of the gondola shed and the mid-station.
This major development began last September, the gondola replacing the old Merritts double chair. Once completed high-speed eight-person gondola will span over 1.3 kilometres, rise 298 vertical metres and be able to lift 2000 people per hour, quadruple the capacity of the previous lift.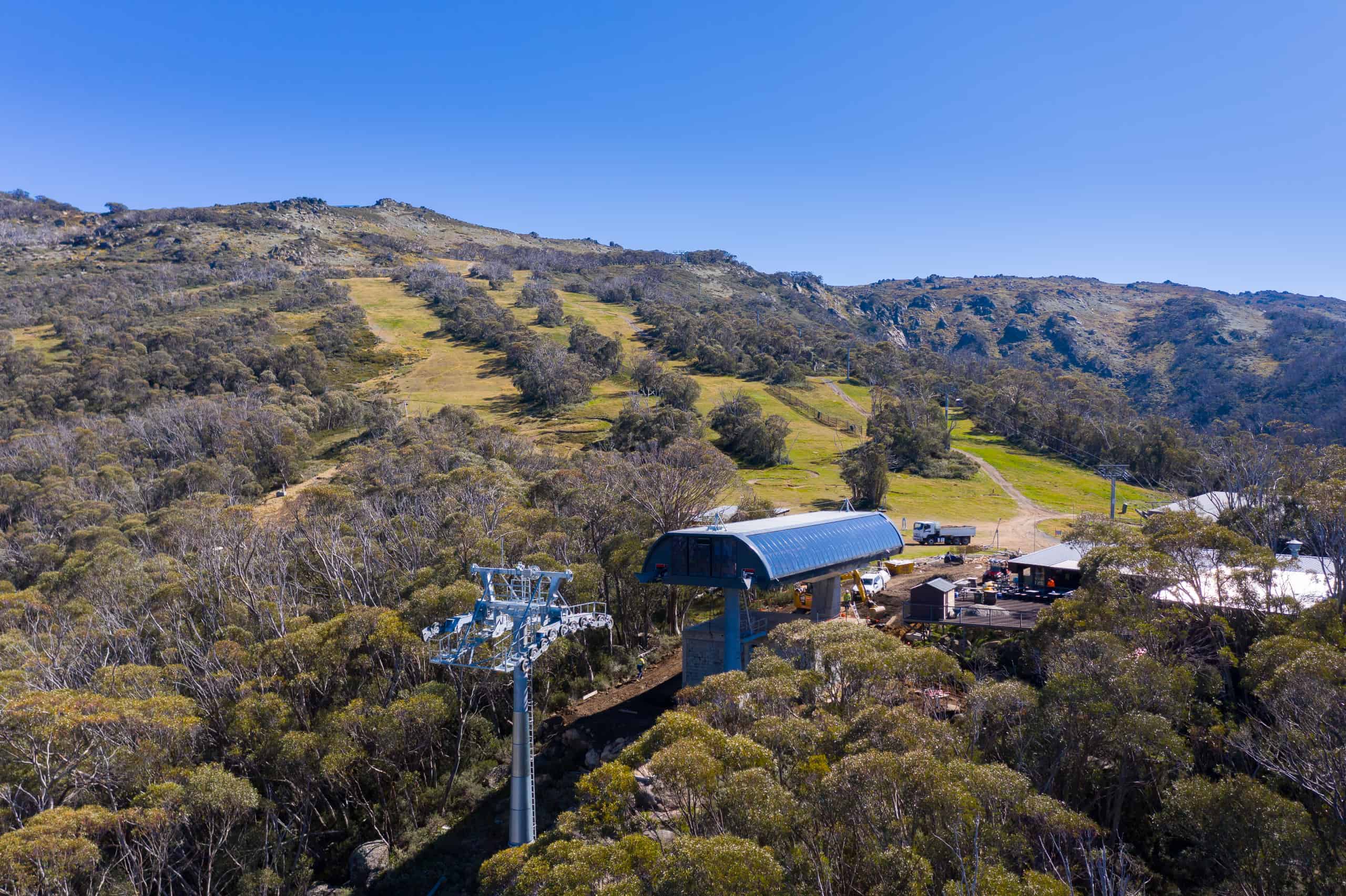 The travel time on the gondola from Thredbo Village to the Cruiser area will be around six minutes, 15 minutes faster than the old chair. Besides protecting passengers from the elements, other benefits include:
– Easier access for Village Guests of all abilities to the Friday Flat area. Guests travelling from the Village to the popular Friday Flat beginners and Thredbo Snow Sports School base can travel from the Village and alight at the mid-station of the Gondola just above Friday Flat.
– Easier access for Village Guests of all abilities to the Cruiser area. Beginners, intermediates and advanced skiers and snowboarders can continue to the Cruiser area for a variety of wide-open terrain
– Fast turnaround access from the Gondola mid-station to the top station for intermediates and advanced wanting to ski or snowboard the popular Dream Run and its surrounding tree runs.
– Foot/scenic passenger access to the scenic location of Merritts Mountain House.