Sunshine and Groomers – February Fun in the Sun At Squaw Valley Alpine Meadows
February 25th, 2020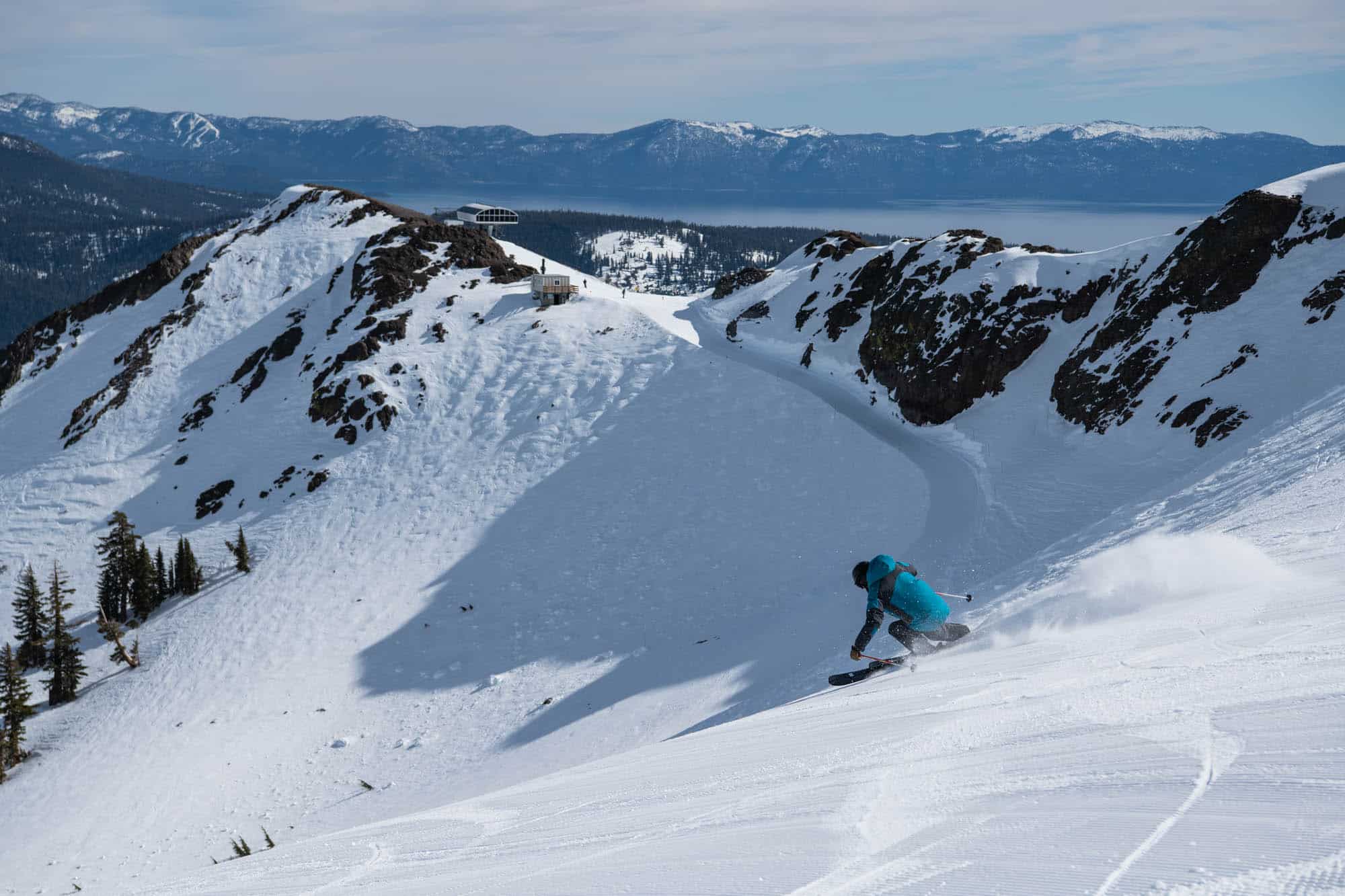 Mountainwatch | Tony Harrington
 It has been a lean start to the year in Squaw Valley Alpine Meadows, but thanks to a good base left by the big early season snowfalls the past few weeks have still been fun in the sun.
There may not have been any big storms over the past six weeks, but the big news for Squaw Alpine this winter is that the green light has been given for a new gondola, called the California Express, to link Squaw Valley and Alpine Meadows.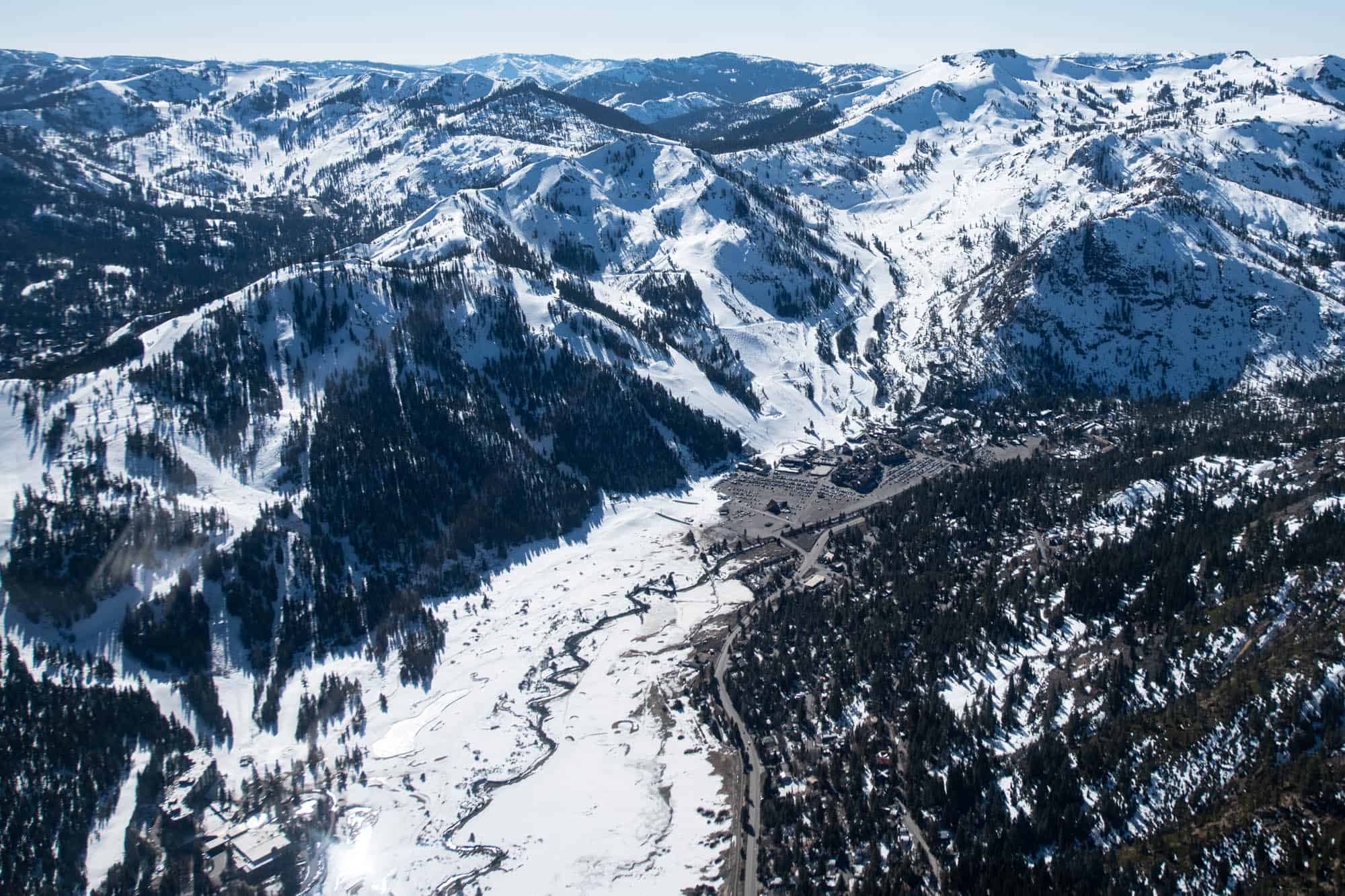 Although the new lift doesn't open up new terrain as such, the base to base gondola will be a serious bonus and time-saver allowing these 'linked' resorts to actually be linked in reality. It is great news for people wanting to mix up their day and make the most of their pass to go explore both ski areas while also keeping a few more cars and buses off the road.  Further information on the completion of the project coming soon.
The 2019-2020 winter kicked off in style with plenty of storm activity and excellent snowfall that put in a solid base. I was fortunate to catch up with skier, Warren Miller athlete, owner of Points North Heliski and pilot Kevin Quinn early last week for an impromptu flight around Squaw Alpine and Lake Tahoe. From the air you can truly see just how big the region is and how much snow it holds.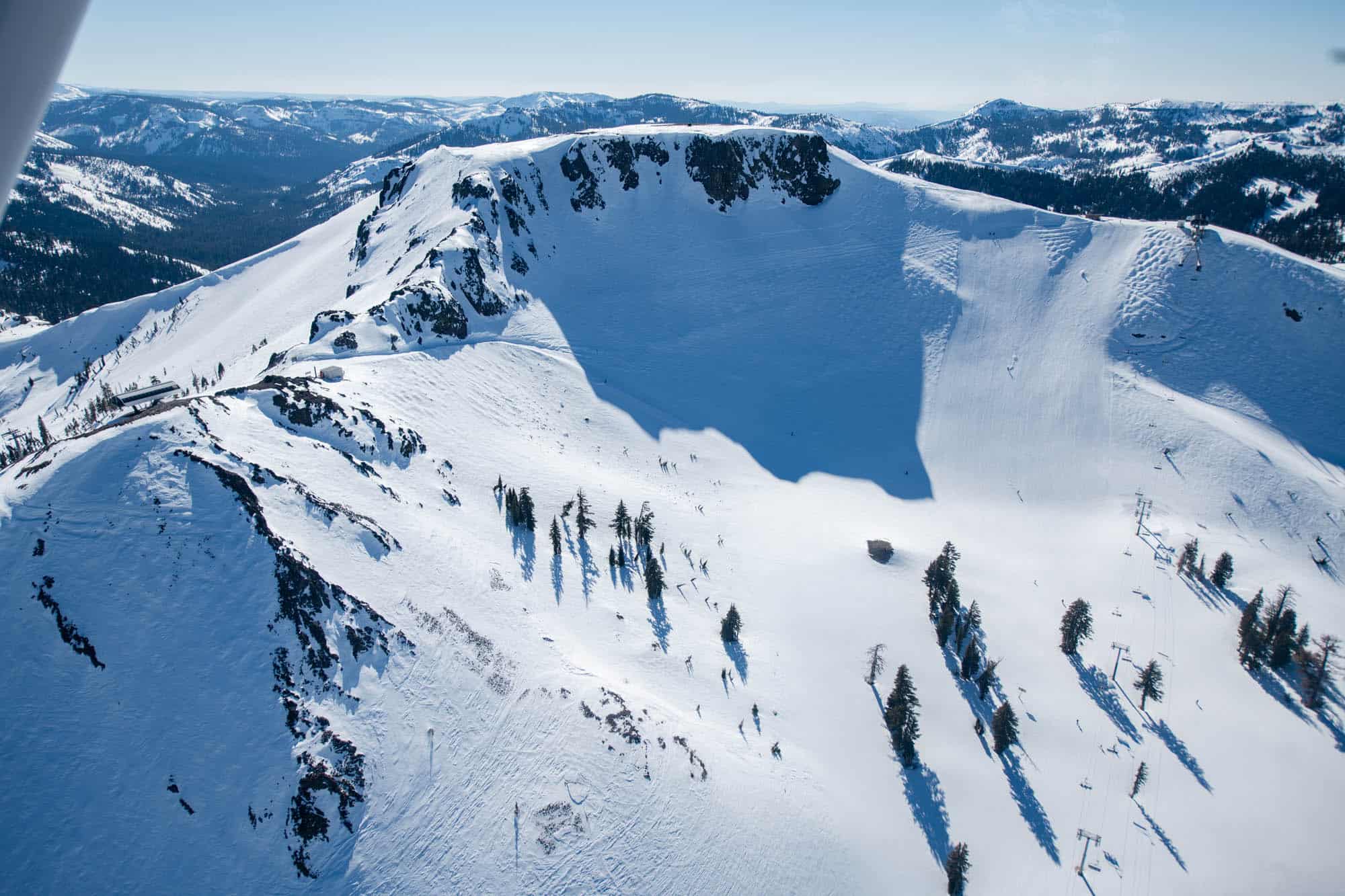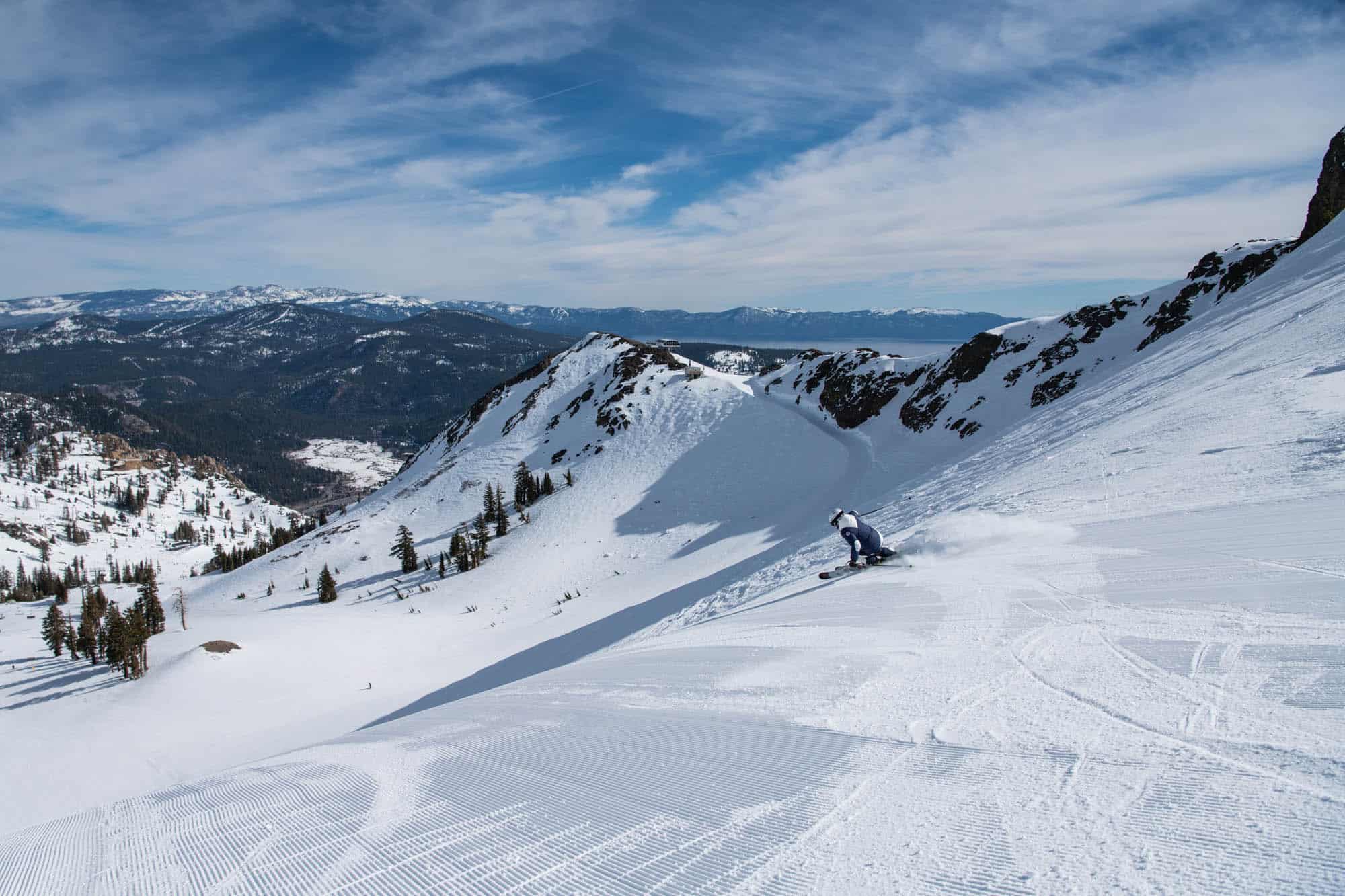 The following day was spent with a couple of the locals, funnily enough two photographers, Keoki Flag and Jeff Engerbretson, and skier Matt Reardon for a check of the conditions. Despite the lack of snowfall over the past few weeks, the pistes were in their prime and with dry, chalky packed-snow off piste fun skiing was had over just about the entire mountain.
A good reminder after a few deep years that Squaw still delivers in spades, even when the Patrol aren't having to dig out the lifts.