Tenjindaira – Central Honshu's Most Underrated Powder Capital
December 28th, 2022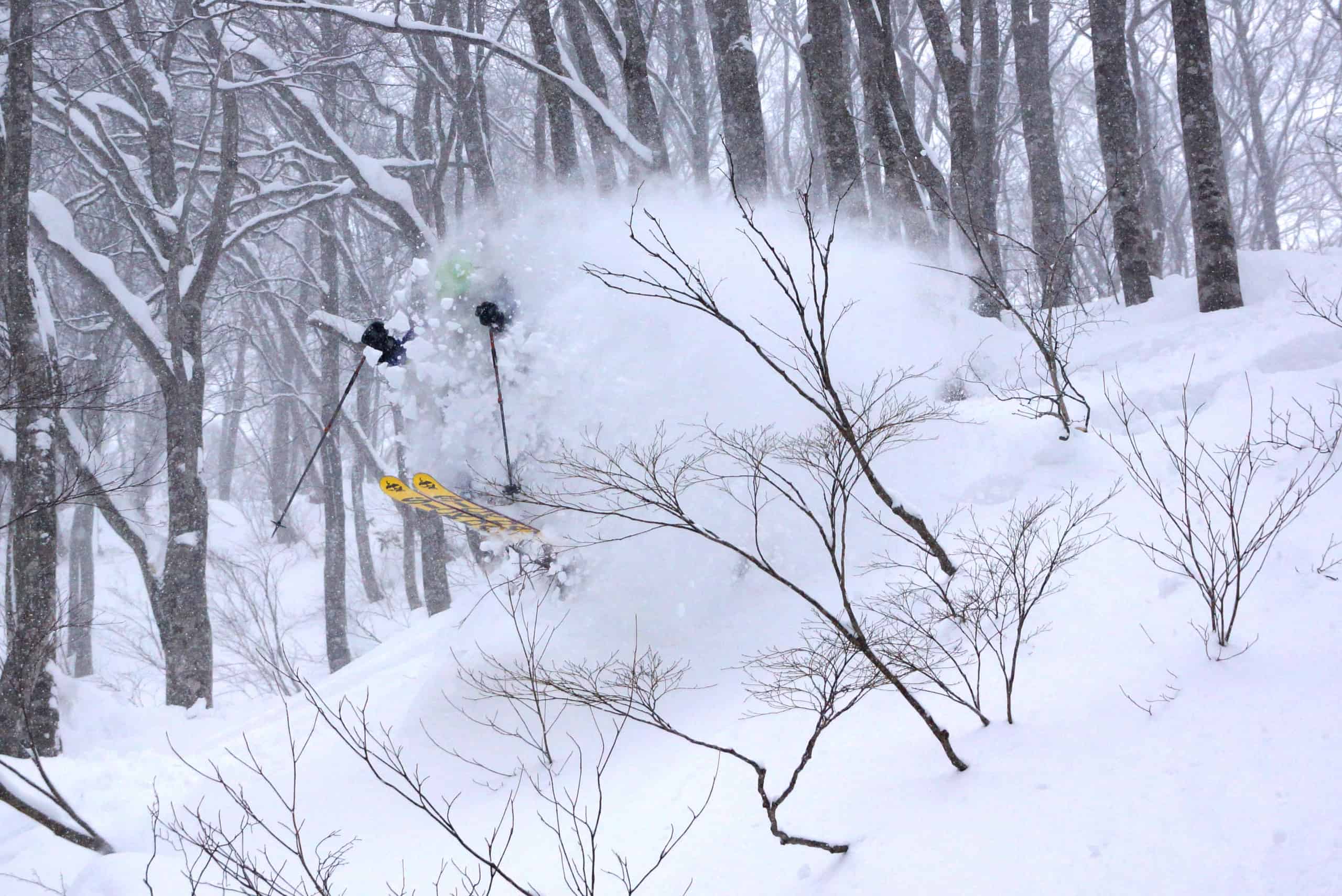 Mountainwatch | Nadine Robb
Following a family trip to Tanigawadake Tenjindaira last winter, I was left pondering how it has managed to elude the international powder destination spotlight for so long. Given its exceptional off-piste terrain and unique points of difference, I would set it apart from not only other resorts within Japan, but around the world.
Located in Gunma Prefecture and a stone's throw away from the resort town of Minakami, Tanigawadake Tenjindaira is a modest five lift, eight slope ski resort located at the top of the 2300-metre-long Tanigawadake Ropeway. While the in-bound slopes would entertain intermediate skiers for an hour or two, my interest was in the lift-accessed side country and backcountry that surrounds it.
A brief chairlift ride following the ropeway placed us on a ridge overlooking an off-piste skier's paradise. Depending on our selected route we could ride directly from the lift to an expanse of tree lines, ridges, gullies and chutes, or put on our skins for a short walk to access more challenging and complex terrain – mostly in the form of exposed faces and bowls. The volume and variation of skiable terrain is significant, so much so that even on busy days – which I understand translates to 50 people on a handful of days over the winter – one could still pioneer fresh tracks all day.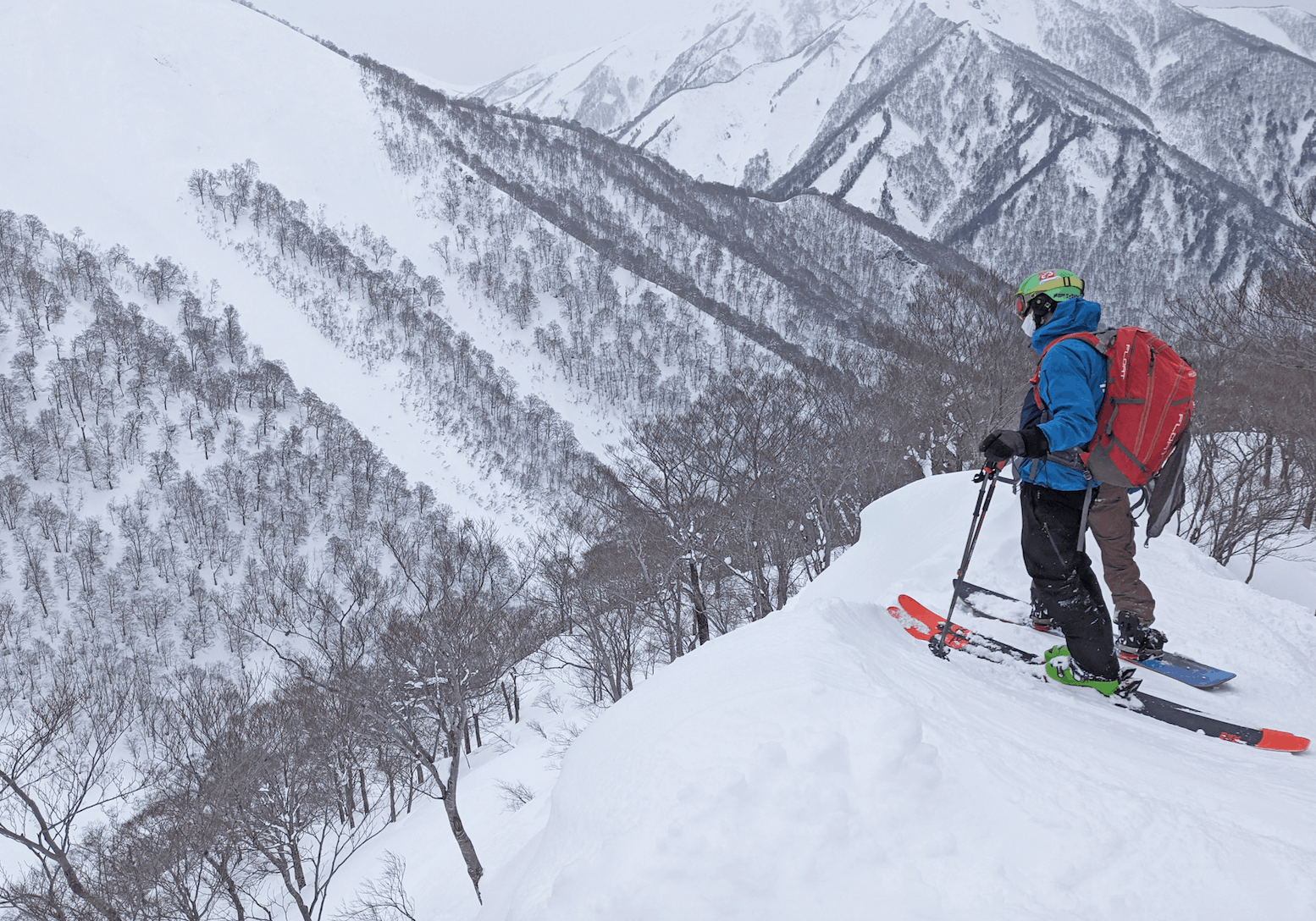 With 750 metres of vertical on each descent we were able to feed back to the ropeway base each time, providing a fast and efficient lapping capability via the 15-minute ropeway. I was grateful that every lap didn't expose me to multiple long and slow chairlift stints that often succeed in reducing my core temperature – something I have long since conceded as a casualty of epic powder days. In contrast, being warm, sheltered, having the chance to rest the legs and even smash a go-coffee between laps was a sustainable way to maximise turn time, even during a snowstorm.
In the absence of mass tourism and overzealous powder hounds, we found fresh tracks on every run until 4pm and were able to clock an impressive amount of powder mileage. Weekends and holidays may see an increase in local traffic, so arriving in time for first lifts – or shortly after – will best position you to ensure fresh turns and avoid any congestion at the base area. If you need another reason to arrive on the early side, the lightest, driest power snow is always found when low temperatures are maintained – which is first thing in the morning. And while better known powder meccas within Japan typically offer less vertical, less pitch, and more people, the bigger backcountry destinations often require more time and energy to access the terrain, and certainly face more challenges in navigating bigger avalanche environments.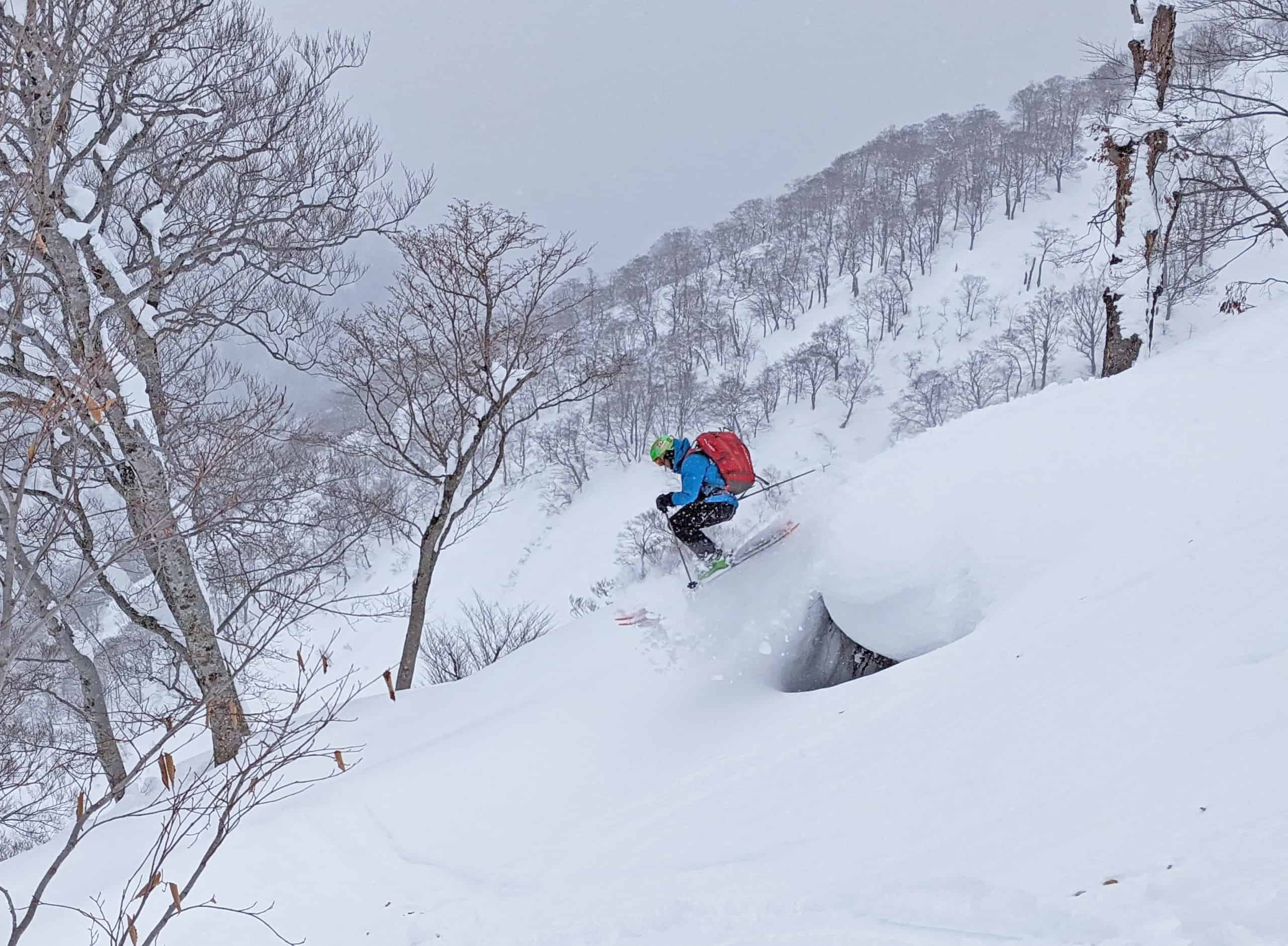 Contrasting with commercial backcountry operators worldwide, the proximity between skiable terrain and civilisation is often so vast that mechanised transportation is needed – such as snowmobiles, snowcats and helicopters. And though these are unique experiences in themselves, they are costly and reaching the ski spots can take time. It is therefore incredible to think that a ¥4000 lift ticket was able to yield more virgin turns in a day than any other in recent memory: and I live in Hakuba.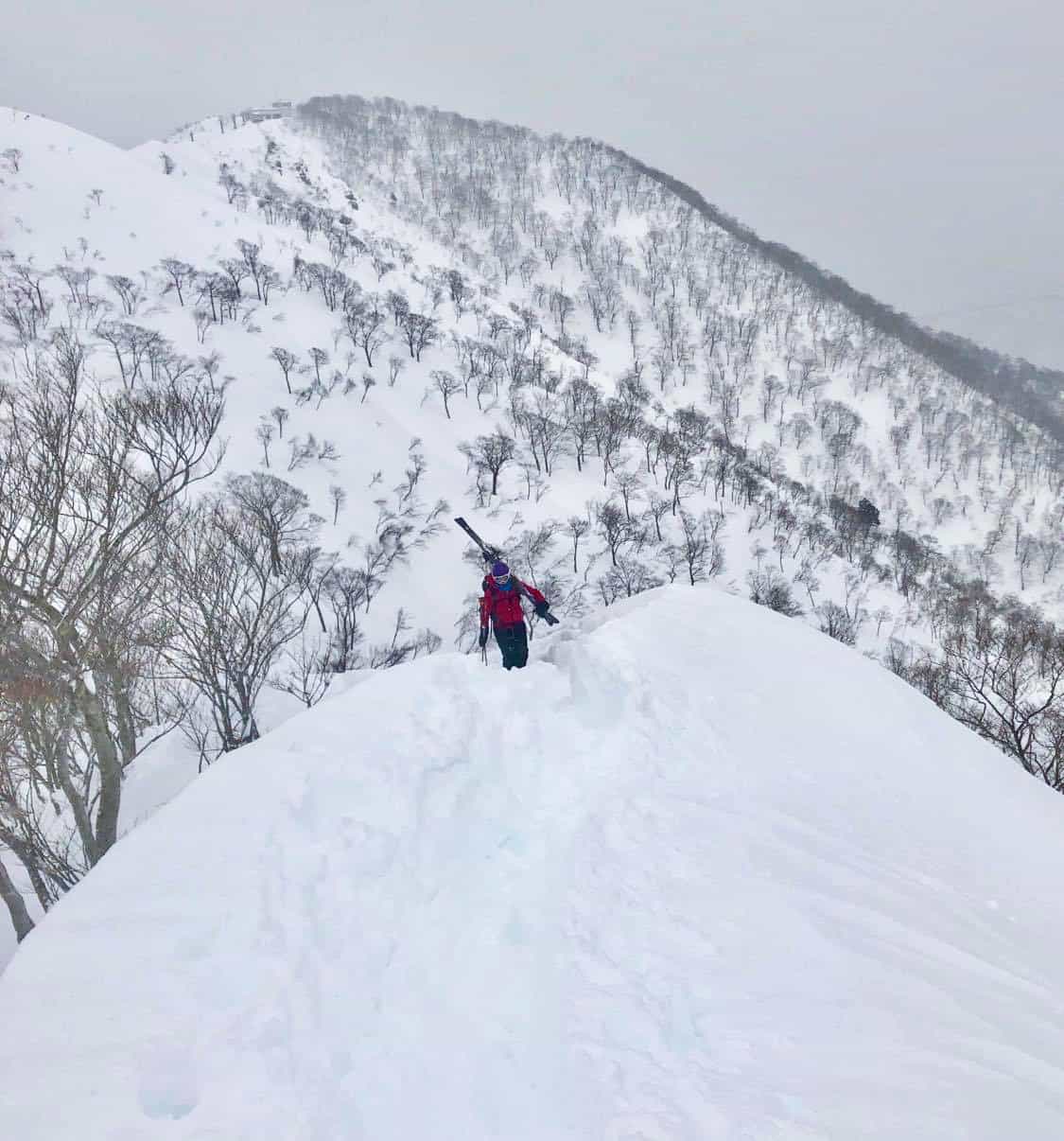 I would be negligent if I did not note that the side country and backcountry available at Tenjin is just that – and as such it is not avalanche controlled, nor will the resort take responsibility once you leave their boundary (which is clearly marked, so it won't happen by accident). This means that you should be skilled and experienced in managing avalanche terrain – with the necessary equipment – and hire a local guide. Though Japan's maritime snowpacks typically settle faster and see less persistent weak layers than the continental snowpacks found in North America and Europe – never approach backcountry lightly. And, tempting though it is, don't be lured into prohibited areas within the resort as they have the potential to trigger slides onto beginner runs below.
Though backcountry guides and instructors ourselves, as strangers to Tenjin we relied on Kieren of Tenjin Lodge – our guide for the day – to find the best snow and lines, in which his ability to do so exceeded our expectations. We were also grateful to learn of the childcare options that existed close by, with both children's ski lessons and a daycare service available at Minakami Kogen Resort 200 – a mere 30 minutes away. This was essential for us travelling with our two and four-year-olds, enabling us to spend the day tackling Tenjin.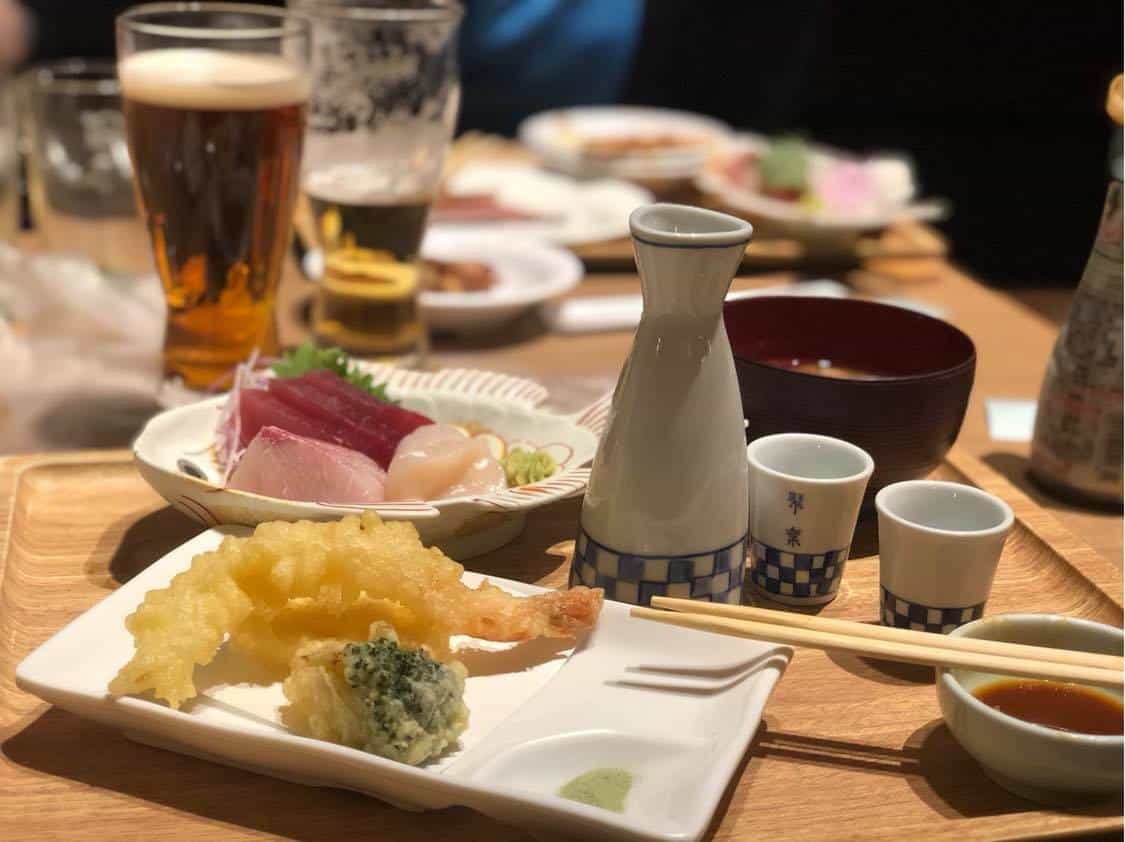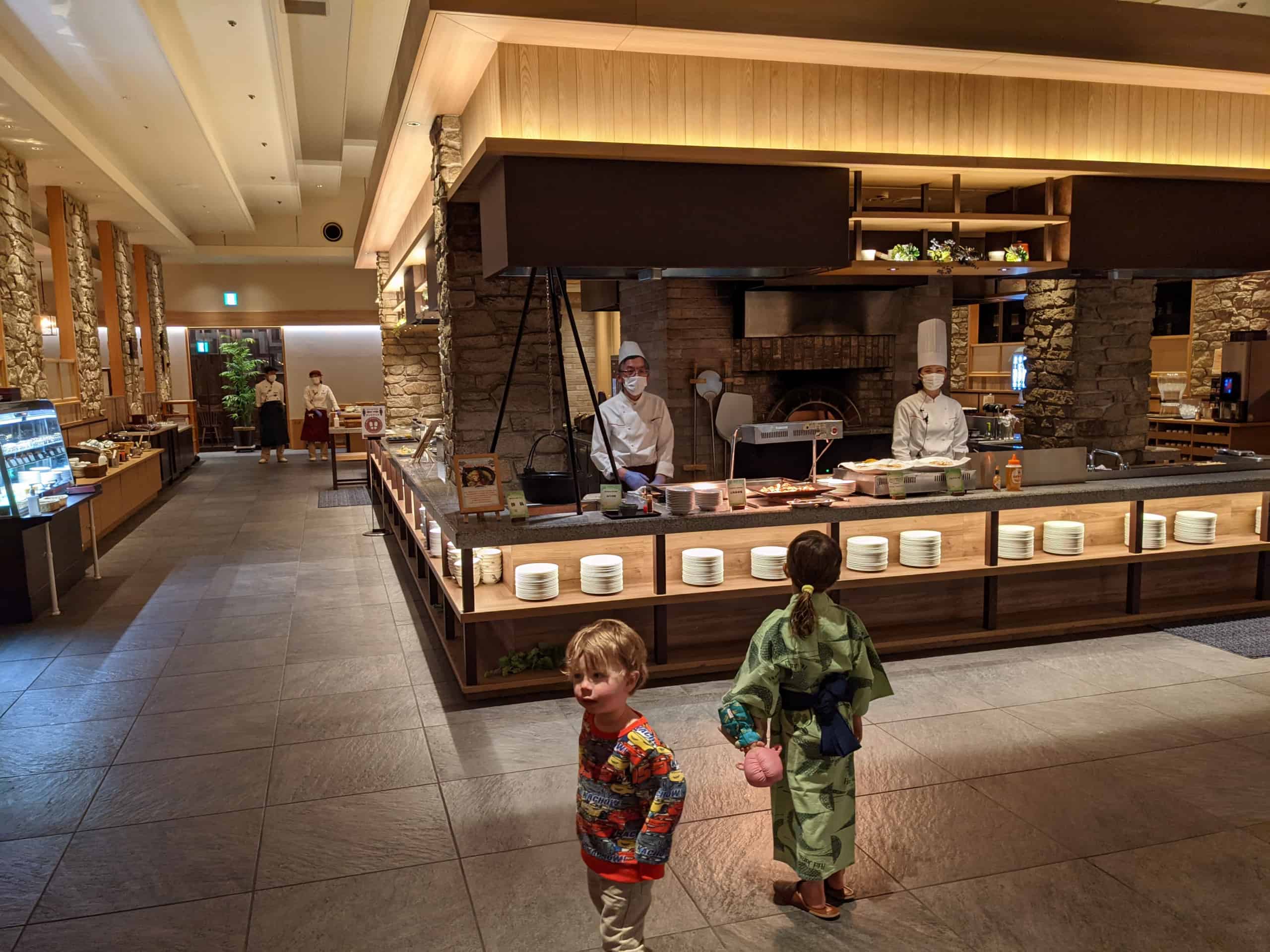 When dusk arrived and we retired the skis, nothing felt better than trading our ski boots for slippers and a yukata and sliding into the onsen at Hotel Juraku. After sampling some of the many baths, we gorged on a huge selection of world cuisine – consistently good in quality – with their Japanese dishes taking the prize. The balance of class, comfort and cosiness throughout the hotel made it the perfect place to relax and reflect upon an unforgettable day's skiing.
Learn more about Gunma here