The 10 Most Underrated Moves in Skiing
September 3rd, 2018
Skiing or snowboarding may be one of the coolest, most fun things you do in your life but if you really want to experience it in all its glory you have to embrace every element. So,  here are Chillfactor magazine's picks of the 10 most underrated moves in skiing. Get into them this spring and you'll be all the better for it.
Mountainwatch | Illustrations Nanda Ormond. Words Chris Booth and Ben Murphy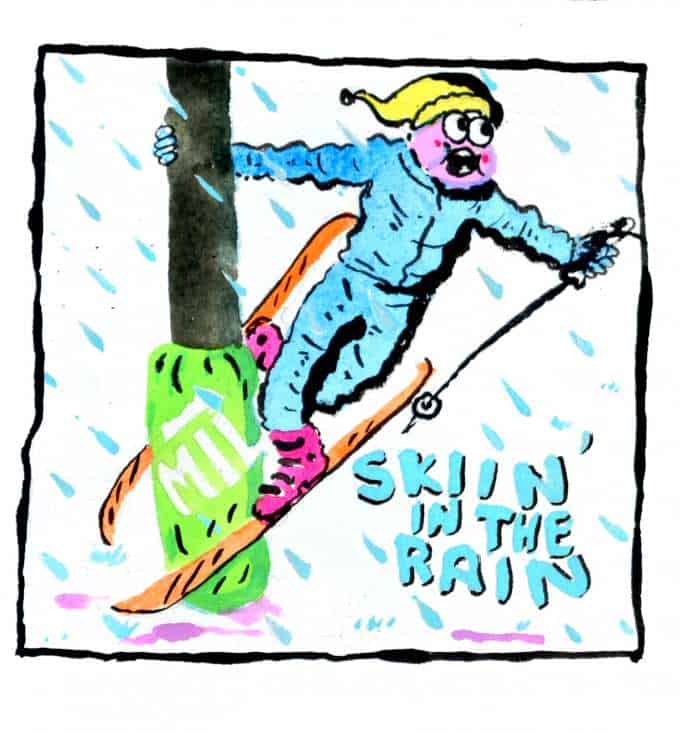 Skiing in the rain.
People think it's not cool to ski in the rain but why not do it? The snow is usually soft and fun, having that shave-ice texture, way better than icy hardpack on a clear morning. It's never crowded on a rainy day and you can add it to your bragging list of days skied in one season. Also, aside from gloves, which are NEVER 100 per cent waterproof, you'll stay dry if you have quality fully sealed-seamed mountainwear with a 10,000mm or above waterproof rating. But mostly, because everyday skiing is the best day ever.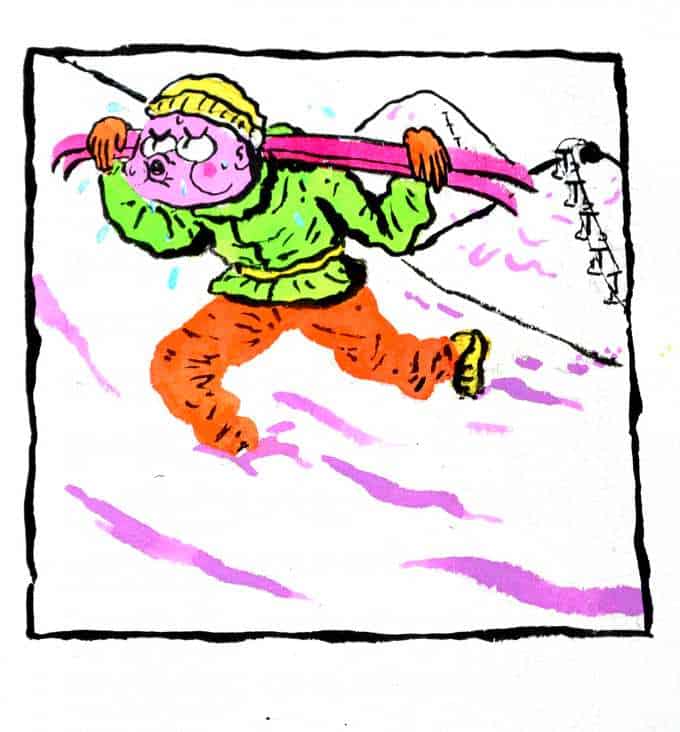 Earning your turns.
Sure, pow laps underneath Snowgums in Thredbo in the middle of a storm cycle is pretty good, but there really is nothing like the feeling of making turns that you've walked for and it's easy to access backcountry terrain in Australia, escape the in-resort crowds and make some fresh tracks. You can do it with a 15-minute hike so next time you're out on the hill, take a few steps up that next little peak and see what's on the other side, they might be the best turns you'll make all winter.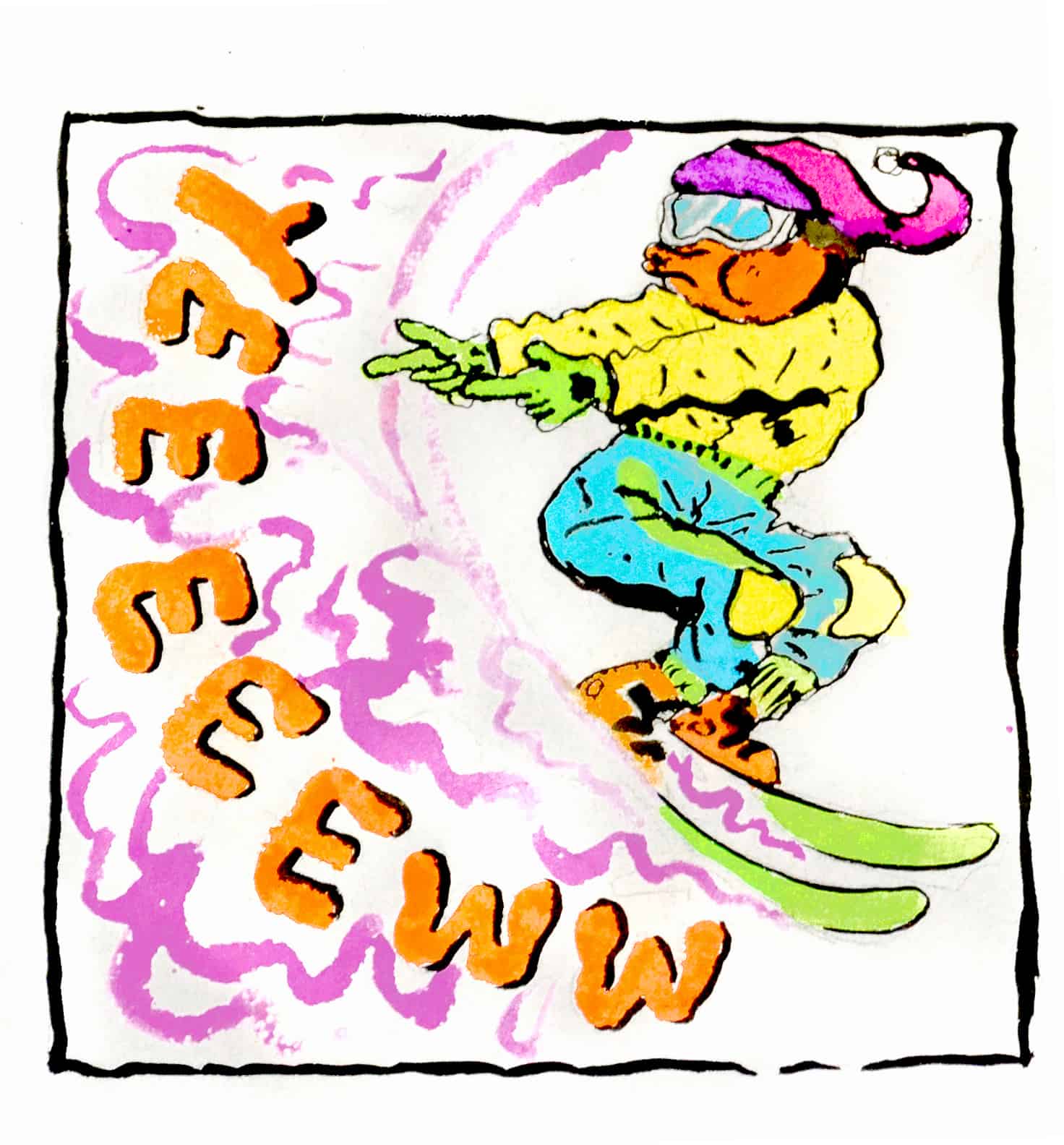 Yewing yourself.
There's nothing wrong with a bit of self-love. Especially when you've bailed on work and are skiing the best turns of the season without a care in the world. Also, skiing is a lot of fun so if you're having a great time, enjoying the rush and the joy of just being out there amongst it, why not let everyone else know that you are having a great time? So go on, share the stoke, blow off a bit of steam, yew yourself, you deserve it.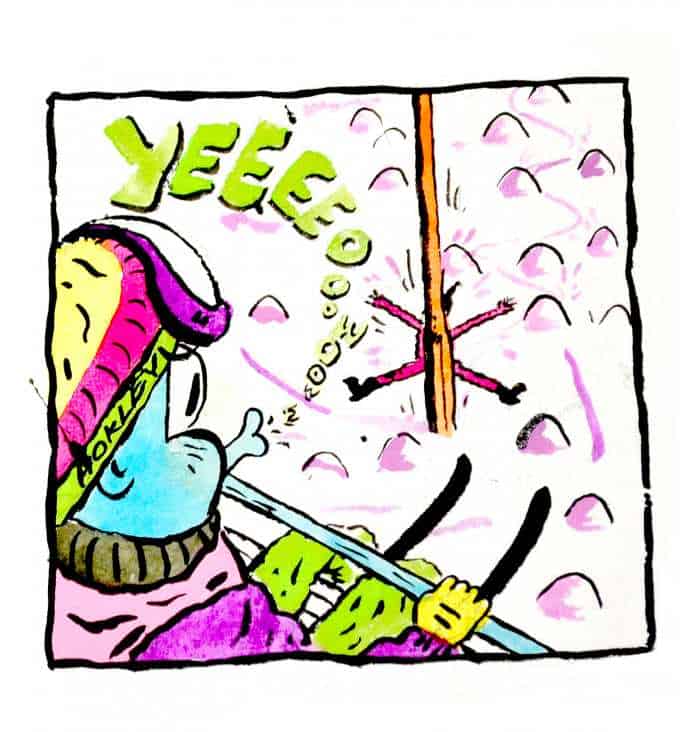 Yewing someone else.
This is the next best thing to yewing yourself. Next time you see that guy on old Dynastars crushing moguls underneath the chairlift, or that girl send the jump line in the park at Perisher, or someone hooking through the trees, or dusting themselves off after losing it under the chair in fresh snow, show them some appreciation. If everyone did this, then the world would be a much better place.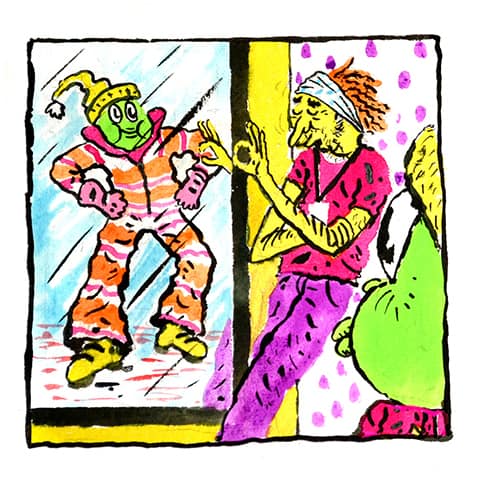 Buying from your local ski shop.
The internet is a wonderful thing, but there's nothing like buying from your local ski shop. Why? Because chances are a guy named Phil works there, and Phil knows more about skiing and ski gear than you could discover in two lifetimes. And while the internet is a good research tool, there's no replacement for the advice of someone who really knows their stuff. What's best is that Phil will give you his time and advice for a small fee.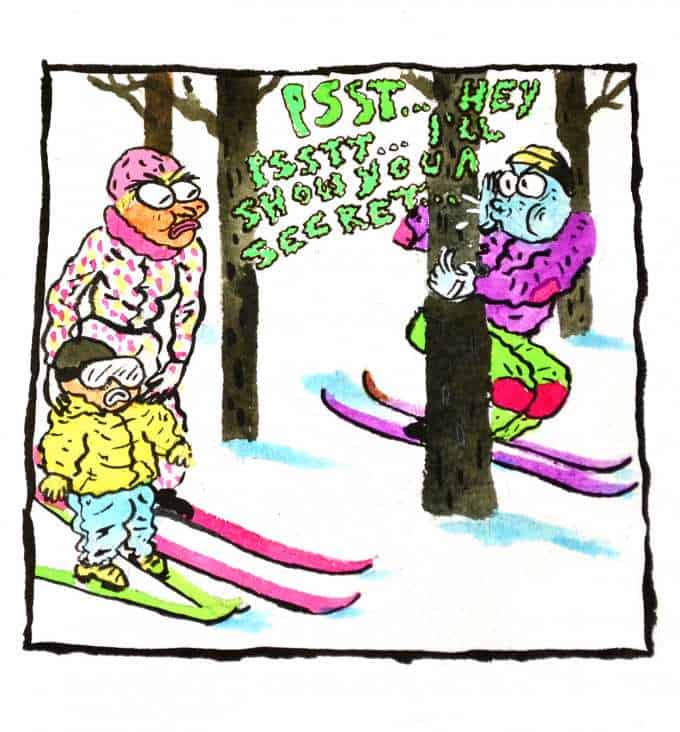 Sharing your lines with a complete stranger
Getting in with a local can totally change your perspective of a place. Maybe you've been lucky enough and someone has shown you that perfect line in an overseas resort. Well, next time you're at your local hill and it is 100 per cent open, strike up a conversation with someone on the chairlift, invite them for a hot cocoa or to come ski that secret stash that only you and your friends know about. You will be rewarded accordingly.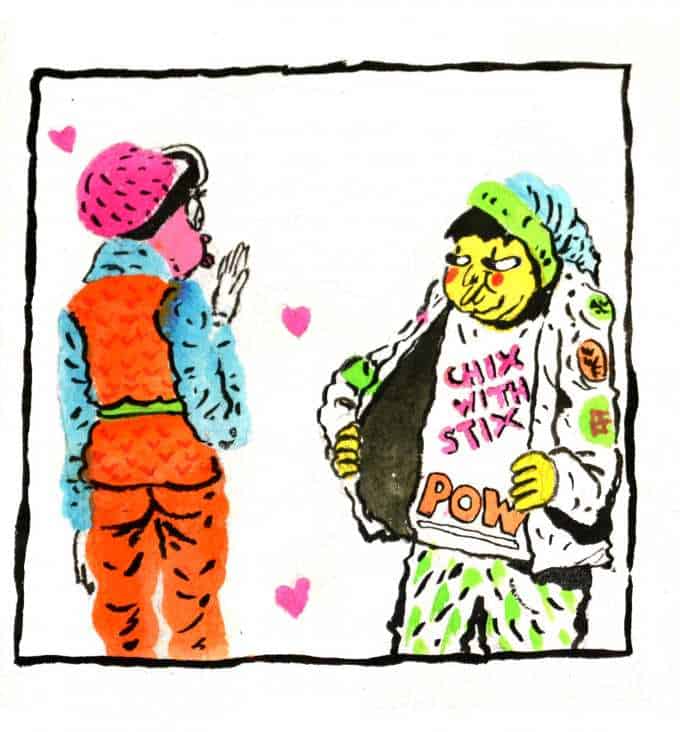 Giving back.
Skiing is about excess. Skiing is selfish. It's about getting as much pow for yourself and leaving the least amount for others. It's about throwing money at new gear each winter. It's about whisky shots. What it's not about is supporting others, or supporting the sport that supports us. There's some organisations out there doing some great work to make the ski world just a little bit better and a little bit fairer; like Chicks with Stix, Alpine Initiatives and Protect Our Winters (POW). Let's get behind them.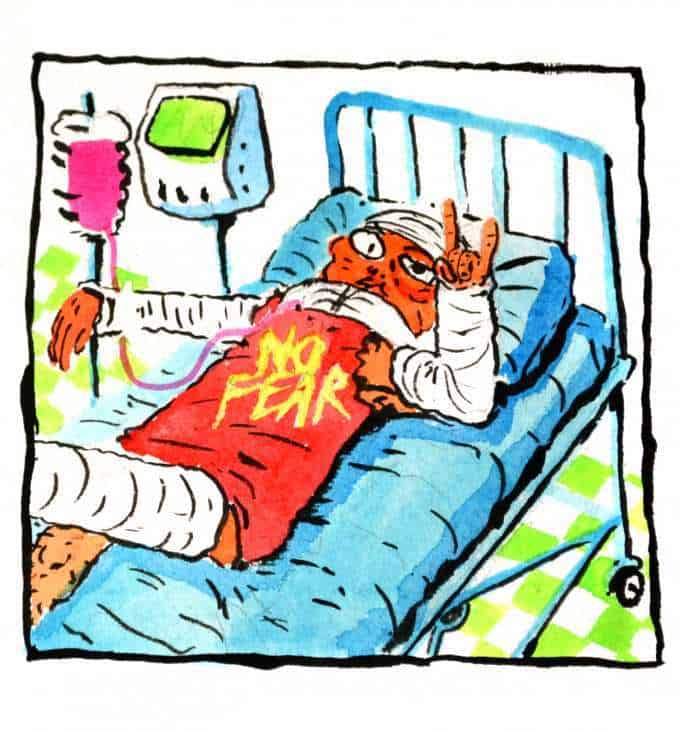 Stepping back from the edge.
The ski world is really hung up on the idea of pushing over the edge. Movie parts show guys doing huge exposed lines, and sketchy handrails. Even this magazine supports skiing that is kind of dangerous. But that's not real. The real heroes are the ones who are able to go to the edge, and then know when to step back from it. If you have a bad feeling about dropping into that powder bowl or hitting that jump in the park, maybe leave it to another day. You will feel humbled, but so much bigger for it. Plus you'll get to ski another day.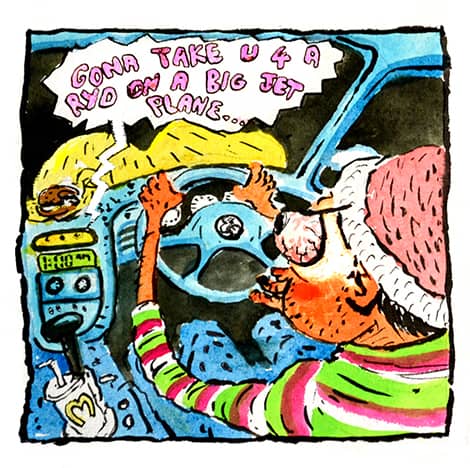 The Weekend Warrior
Used to love watching Tim Bailey get excited down by the Thredbo River on Thursday's 6 o'clock news. Packing up the car so chocka-block you can't see out the back windows. That giddy Friday feeling knowing you're about to get out of the city and embark on your adventure to the mountains. Crap playlists on repeat. Maccas drive thru. Shredding the mountain from first to last lifts, because each run is precious, and each run is epic. The weekend road trip is the essence of Australian skiing.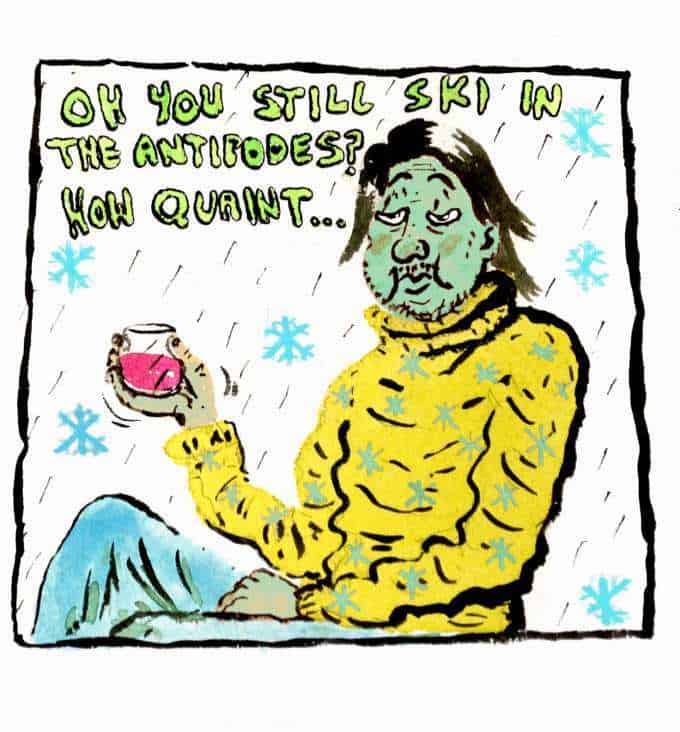 Appreciating what's in your own backyard
"Oh, we don't even bother skiing in Australia anymore, we just do all our skiing overseas now." Man, if only I had a dollar for every time I have heard that in the last five years. What happened? When did we become so picky? And when did we become so epic at skiing that Australia isn't good enough anymore? Truth is, Australian skiing rules. We have huge resorts with great lift access, playful terrain and great tree skiing in a landscape that is unique to anywhere in the world. And believe it or not, we actually do have some seriously big alpine. Just ask Glenn Plake.
This story first appeared in Chillfactor mag, Australia's number one ski magazine. Illustrations by Nanda Ormond and you can check out more of Nanda's work at www.famousandcool.com