The Fabulous Life of Canadian Ski Legend and Sun Peaks Ambassador Nancy Green Raine. Video
November 9th, 2023
Mountainwatch | Video
Nancy Green Raine is a legend of Canadian skiing, an Olympic and World Cup champion, Canada's Female Athlete of the 20th Century, former Senator for British Columbia and was involved in establishing and the development of Whistler and Sun Peaks ski resorts.
Nancy has been an integral part of Sun Peaks since the early 90s, her and her husband Al Raine opening Nancy Greene's Cahility Lodge in 1995 and she was Director of Skiing at Sun Peaks for over 25 years. At 80-years-old Nancy has no intention of slowing down, skis most days of the season and is an Ambassador for Tourism Sun Peaks.
Nancy enjoys skiing with guests and if you're in Sun Peaks and want to ski with an Olympic champ and true legend of the sport, check for signage at the bottom and top of the Sunburst Express chairlift to see if she's skiing. Tours depart from the top of the Sunburst lift, and everyone is welcome.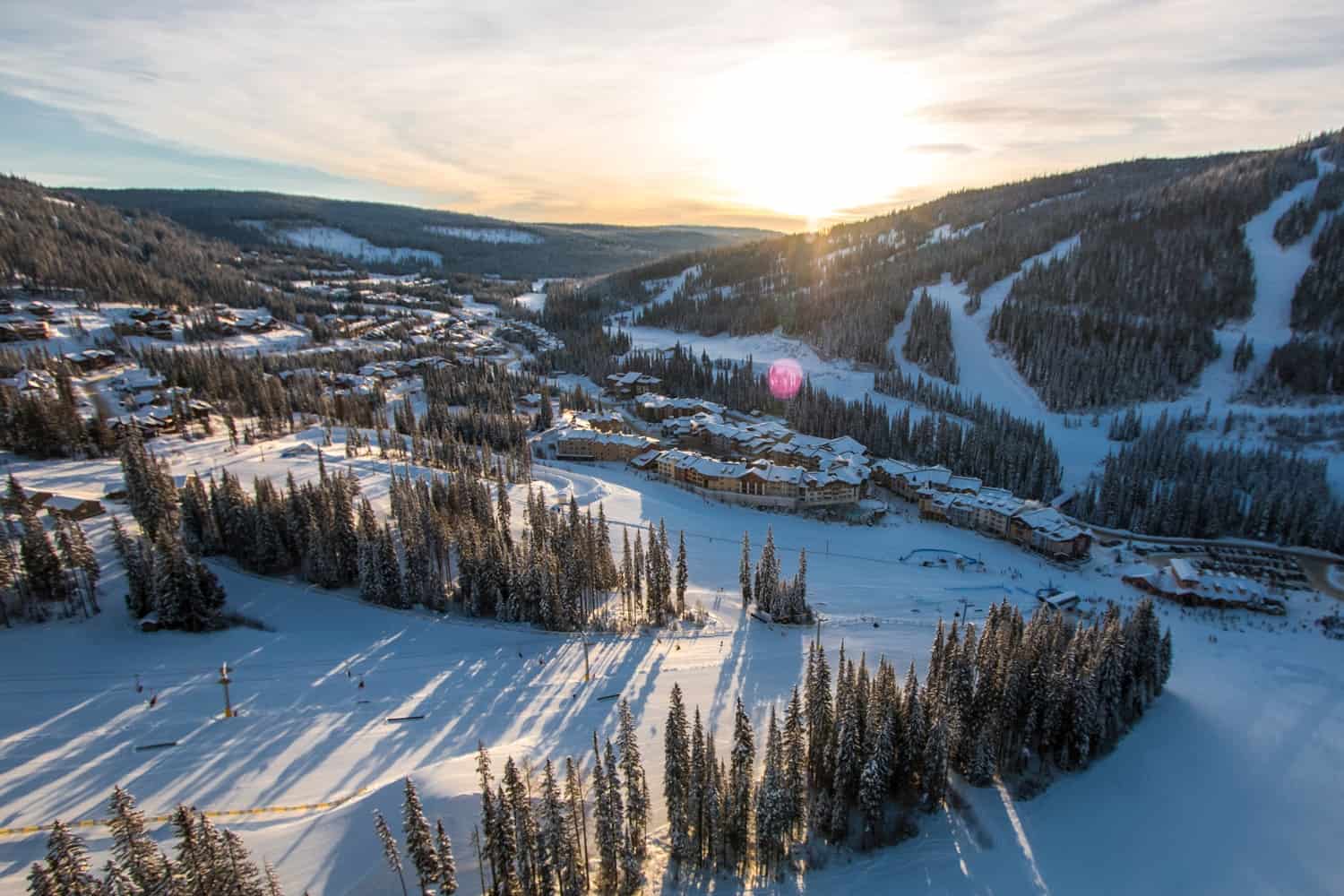 Sun Peaks of course, is one of the top ski resorts in North America with 4270 acres of skiable terrain, a European-style ski in ski out village and copious amounts of Interior BC powder with a seasonal average snowfall of six metres. Nancy helped put Sun Peaks on the map as a world-class destination, a prime location for skiers looking for quality snow and welcoming community. A place that whether you're a local or a visitor, you always feel at home.
The snow is already falling in Sun Peaks and if you're keen to visit one of Canada's best resorts, head to Mountainwatch Travel and check out our Sun Peaks packages for the 2023-24 season.