The Fifty – The Grand Teton, Jackson, Wyoming. Episode 12 in Cody Townsend's Quest to Ski The 50 Classic Ski Descents of North America
May 20th, 2019
Moutainwatch | Video
As its name suggests, the Grand Teton is the highest peak in the Teton Range in Wyoming and at 13775ft (4199m) the latest challenge in Cody's Townsend's The Fifty Project.
In this episode Cody and Bjarne hook up with the legendary filmmaker and climber Jimmy Chin for a full day that includes a 21km hike and a vertical climb of 2133m.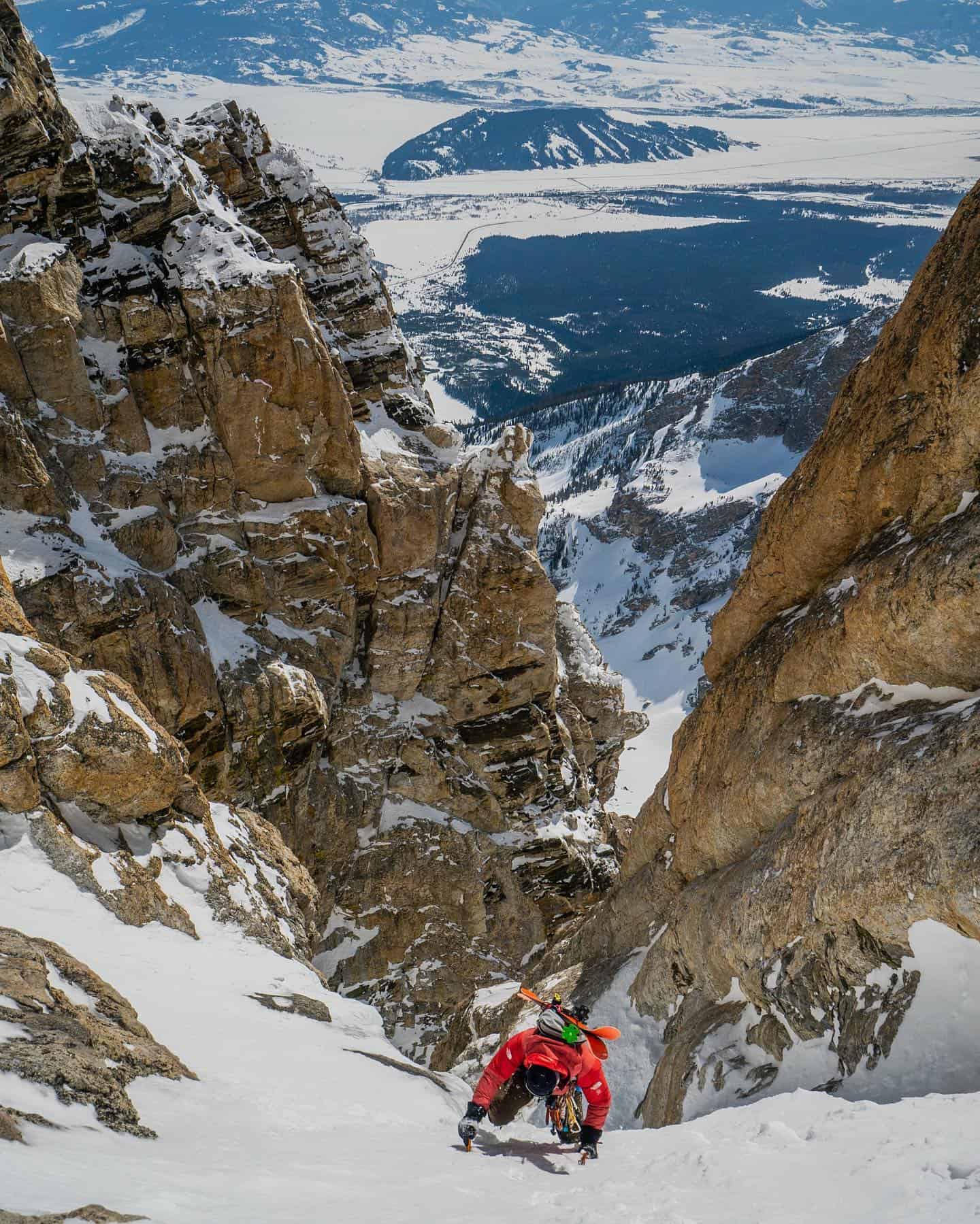 The ascent is full-on mountaineering, a technical climb made more arduous by strong 80-90km/hr winds on the upper mountain.  The wind doesn't look like it is going to back off but they decide to push on, Chin saying that he is, "… usually of the school where we'll go until it doesn't really make sense to go."
The ski down is anything but a cruise through perfect powder with firm variable snow and a number of rappelle sections. It is tough day, but once again Bjarne Salen has crafted another great episode of this excellent series.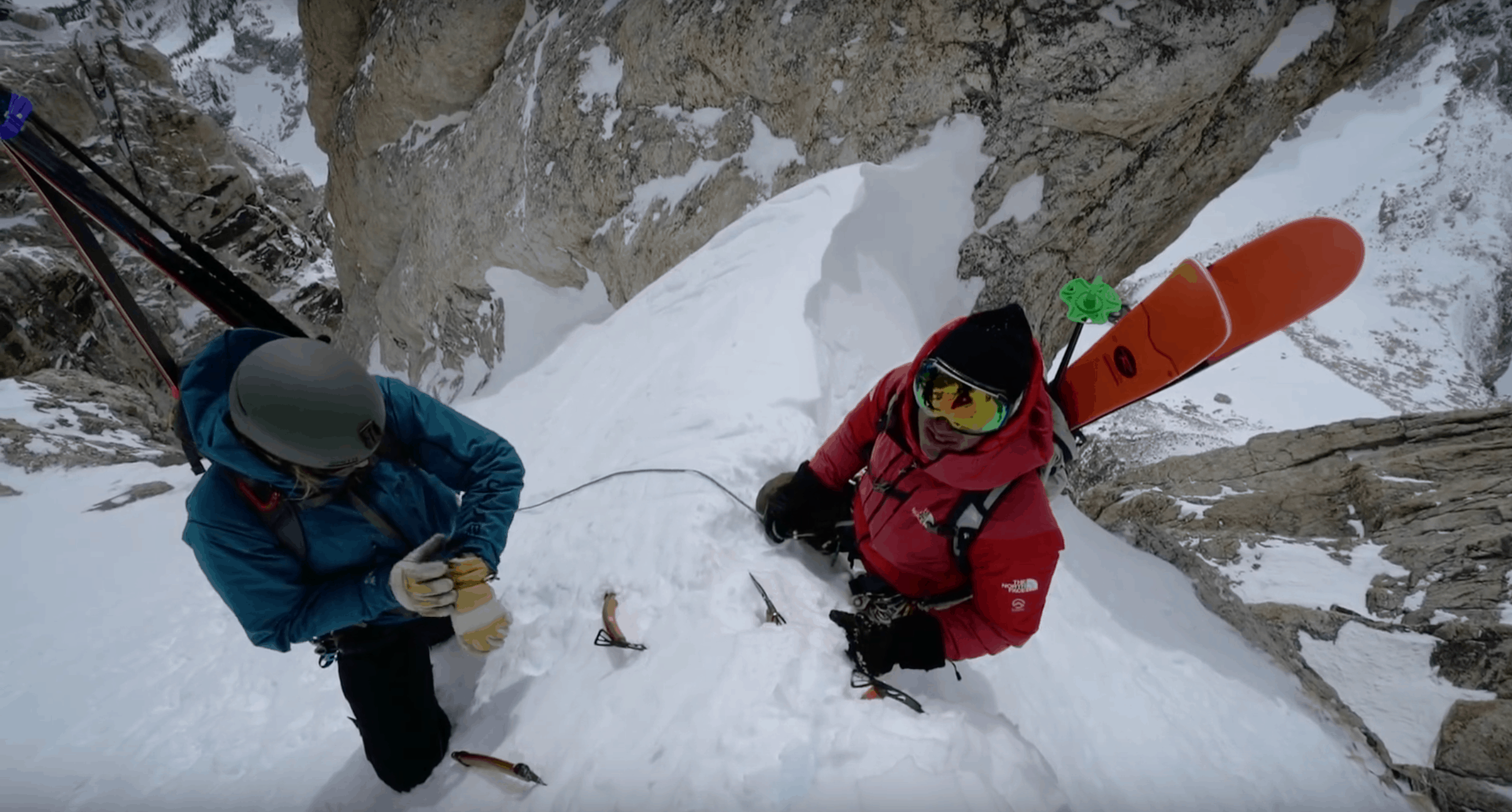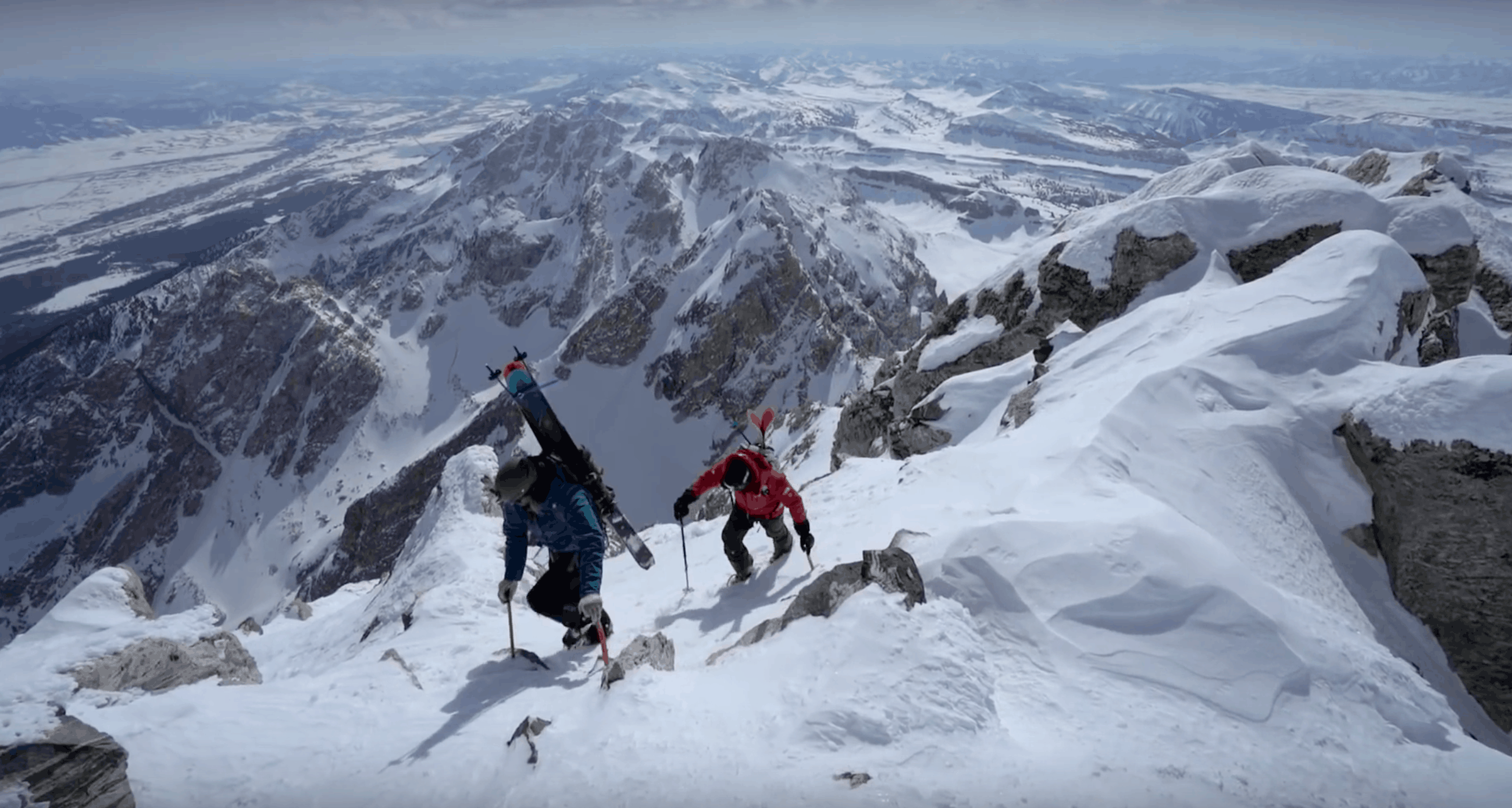 The Fifty is a three-year project to climb and ski all of the lines named in the book, the 50 Great Ski Descents of North America. It is quite mission and stay up to date on Cody and filmmaker Bjarne Salen's progress on The Fifty Instagram page.