The Grasshopper's Weekly Japan Forecast – Consistent Top-ups and Cold Temps For a Great Week
February 7th, 2019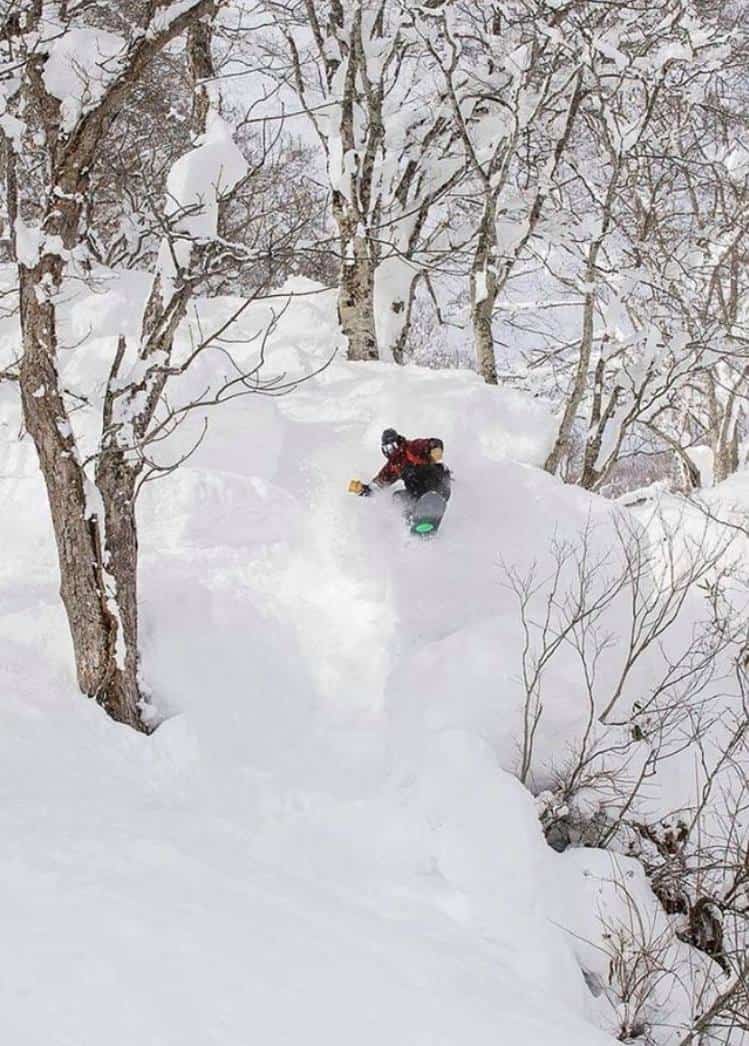 Mountainwatch | The Grasshopper
Thursday 7th February (Japan time)
We saw a mid-season blip last week, whereby heinously warm temperatures dropped a whole swag of rain over Honshu, while wet snow and sleet fell over Hokkaido. Cold air will flush out this warm airmass today and it should remain that way for much of the next ten days as weak synoptic features meander over Japan to provide consistent light to moderate snowfalls. Although accumulations won't go through the roof and we won't see any whopping big storms, it'll still be a week for the books with relatively light winds giving us great conditions to make the most of the regular top-ups and there being less chance for lift closures. The last lifts are expected to stop rolling sometime in early May, so there are still a few months left to get amongst all this Japanese goodness, and on average there is still roughly a third of this season's snow yet to fall.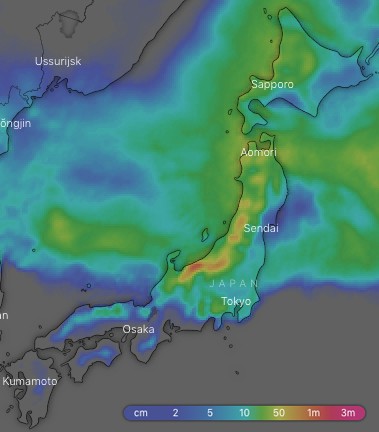 Thursday 7 Feb:
A cold front crosses Japan today, allowing snowfalls over Hokkaido to spread southwards to reach central and southern Honshu late this afternoon with heavy falls. However, it will start out as rain and sleet on lower slopes of central and southern Honshu until temperatures plummet after dark, whereby snow quality will quickly improve and fall through the night.
Friday 8 Feb:
Freezing NW winds will see decent amounts of Japow falling at first, but as a ridge then begins to build, winds start to ease, and snowfalls will button off to flurries and showers
Saturday 9 Feb:
Snow showers or flurries will be few and far between on Honshu at first, but more consistent on Hokkaido. However, a low swings past on its way to the North Pacific and will bring decent snowfalls to central Honshu during the latter half of the day, especially for resorts on the Pacific side.
Sunday 10 Feb:
Snow showers will continue through the day, but a surge of freezing NW winds may bring more consistent and slightly heavier falls over central Honshu during the first half of the day.
Monday 11 Feb:
Snow will just be coming down in intermittent flurries on a NW breeze. It should eventually clear Honshu in the afternoon as a ridge builds and winds drop off, but return at night as a wee kink in the isobars wanders overhead.
Tuesday 12 Feb:
Snow flurries or showers again flying in on a NW wind and will clear central and southern Honshu as another ridge builds.
Wednesday 13 Feb:
Snow flurries continue over northern Honshu and Hokkaido, but will become scarcer throughout the day as the NW breeze eases. Light winds and a mix of cloud and sunrays over central Honshu, while we may see a period of rain farther south on Honshu as a low pops out of the East China Sea.
Extended Outlook:
As always models digress at this point, but they tend to agree that the low from the East China Sea will flare up as it tracks out into the Pacific while dragging freezing NW winds off the continent and dropping snow over Japan next Thursday. Snowfalls will button off next Friday and may completely clear southern and central Honshu as a ridge builds. We may see a low approach from the west next weekend, which has the potential to bring a brief period of warmer temps over Honshu followed by colder ones and decent snowfalls.