The Grasshopper's Weekly Japan Forecast – Powder day for Honshu and Sunshine for Hokkaido before Mayhem Monday Hits.
March 7th, 2019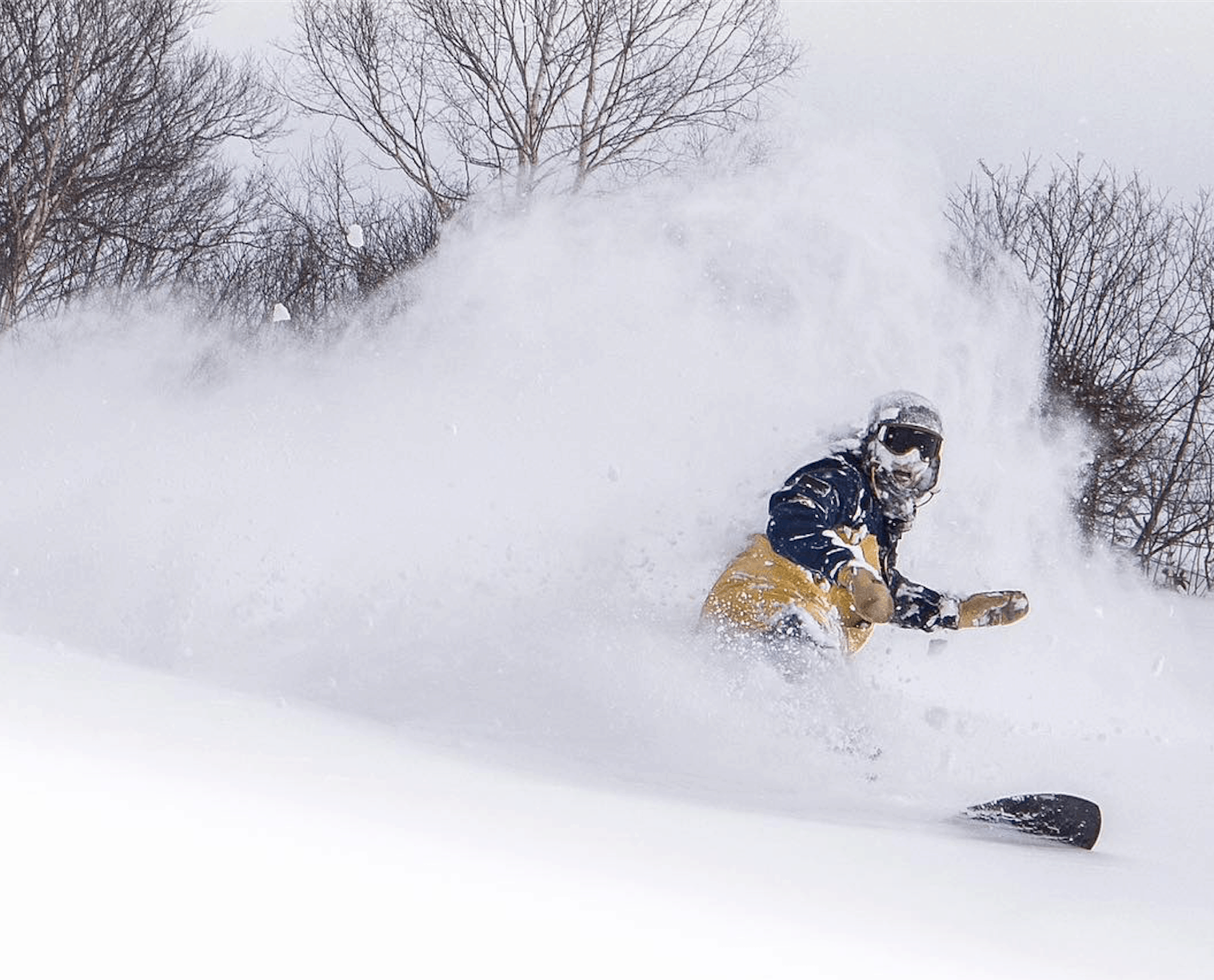 Mountainwatch | The Grasshopper
Thursday 7thMarch (Japan time)
Now that we're in the thick of spring, we'll see it all this week. Rain on Honshu will turn to snow tonight, with Friday set to offer up some good powder and what could be the best conditions of the week for resorts there. Hokkaido will offer fantastic feel-good weather along with a predawn dusting on Sunday to top it all off. Things take a turn on Mayhem Monday however, as an angry low rampages over Japan with super strong winds, heavy rain and snowfalls eventually abating on Tuesday.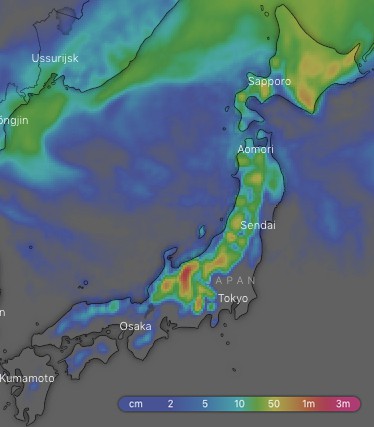 Ten-day snow accumulations are tantalisingly sizeable, but the bulk of this will pile up on mid-upper slopes with wetter slushier stuff lower down. Adding to that, some models show a rip-snorter of a snowstorm next weekend that may or may not come to fruition. It would certainly be a fairy-tale end to what is my last forecast for the season. That's right folks, this is indeed my last and it has been a blast, but there are still plenty or turns to be made this season before hanging up the skis. See you all again when the southern hemisphere turns on.
Thursday 7 March:
A low sitting off the Pacific Coast of Honshu is currently dumping snow onto mid & upper slopes, but rain lower down. Temps will steadily drop from later this afternoon as strong northerly winds hit, with snowfalls lowering to base levels. It's a lovely day on Hokkaido with plenty of sunshine and winds out of the N-NE.
Friday 8 March:
Snowfalls will gradually peter out on Honshu as northerly winds turn to the west. Accumulations from this event will mostly be within the 15-25cm range, so make the most of this fresh bonanza while you can. Hokkaido should have a beautiful sunrise and sunset, with cloud and maybe a snowflake or two in between.
 Saturday 9 March:
A high passes over southern Honshu in the early hours, turning the winds over Japan to the SW and causing temps to steadily rise to a balmy day with a mix of sun and cloud.
 Sunday 10 March:
There'll be a predawn dusting on Hokkaido, with central parts receiving the most, eventually clearing to a beaut day as winds ease. On Honshu, high cloud will thicken during the afternoon as a low approaches from the East China Sea, spreading rain up to central Honshu at night.
 Monday 11 March:
The low will rampage up Japan with strong winds and warm temps adding to the mayhem caused by rain. There'll be really heavy falls, especially on the Pacific side of Japan, which will turn to snow about the tops of Honshu at night. Snow will fall to low levels on Hokkaido at first, then gradually lift to upper slopes at night.
 Tuesday 12 March:
The angry low will track away to the north while rain and snowfalls gradually peter out, but there may be more showers later, which will fall as snow on upper slopes. Winds will blow a gale over northern Honshu and Hokkaido.
Wednesday 13 March:
Snow showers and flurries will blow in on a westerly wind, which will be quite strong. The snowfalls will be a bit wet and heavy at low levels.