The Grasshopper's Weekly North American Forecast – More Big Snowfalls In-line For For America
February 28th, 2019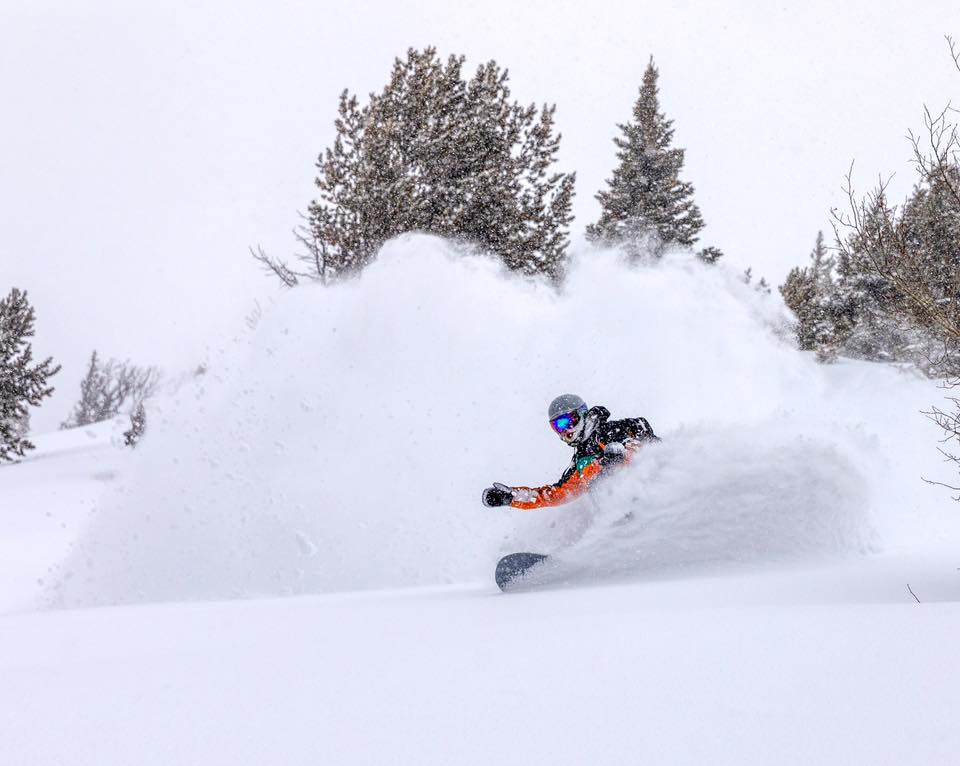 Mountainwatch | The Grasshopper
Wednesday 27thFebruary (Pacific time)
In addition to the low that is currently dumping snow over the Sierras and northwest of America, two more lows will swing by this week on Saturday and Tuesday/Wednesday, giving most American resorts a hefty wad of fresh powder. It may not be always be blower pow, especially for the southern states who stand to receive the most, as these lows also bring warmer temps as well as strong winds. Resorts in the south of Canada will cop a smaller proportion, but it should be enough to keep the slopes fresh and fruity.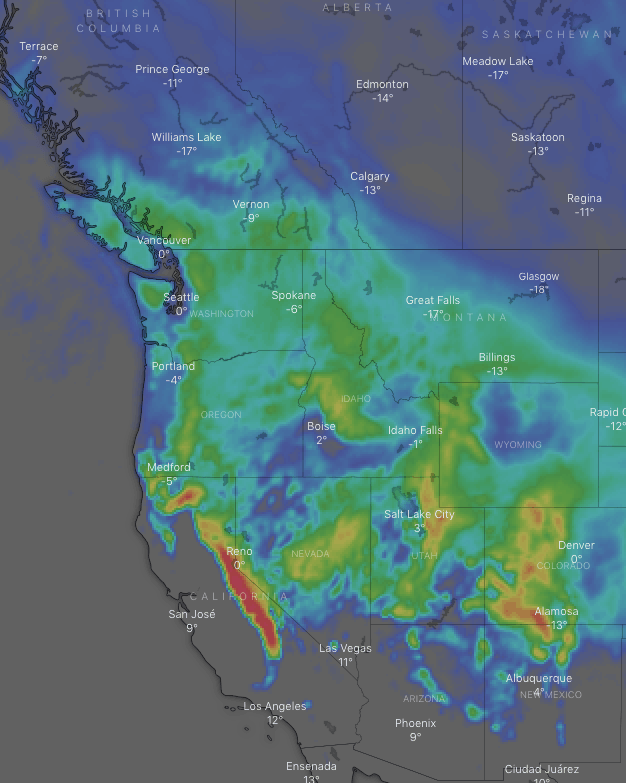 Thursday 28 February:
Any remaining snowfalls over the Cascades and Sierras will clear during the morning, although there could be some heavy falls at first around the Tahoe region. Scattered snowfalls across the south of Canada and northern half of the American Rockies will clear later in the day as low-pressure drifts away to the east.
 Friday 1 March:
Scattered, mostly light, snowfalls from Colorado and the Sierras up to the southern end of the Canadian Rockies. Snowfalls will gather momentum late in the day as a low approaches the Sierras where there'll be heavy falls at night and S-SW winds will become strong.
 Saturday 2 March:
Heavy snowfalls in the Sierras will gradually ease as the low passes over and makes its way inland, where light to moderate snowfalls over the southern half of the American Rockies will also become heavy with strong winds. Further north on the Rockies, there'll just be some light flurries.
 Sunday 3 March
Scattered light showers or flurries throughout the Sierras and southern portion of the Rockies, while it'll be mostly fine further north.
 Monday 4 March
Isolated snow showers or flurries over the southern half of America will clear, while it will remain fine further north.
 Tuesday 5 March
Another low in the Pacific will approach California, with heavy snowfalls developing and scattered light-moderate falls spreading to the Cascades later in the day and inland to Idaho, Wyoming, Utah and Colorado at night.
Wednesday 6 March
Moderate to heavy falls spreading over pretty much the whole of western America and up to Canada later in the day as the low makes a beeline up the Pacific Coast and over BC. Low pressure will also spin up over the High Plains, keeping snowfalls going over the southern Rockies until late.