The Parkitects – A Glimpse into the World of Three of the World's Best Park Builders- Video
January 22nd, 2019
---
Mountainwatch | Video
Being a terrain park builder could be seen as the fulfilment of childhood dreams  – from pushing sand around with Tonka toys as a 10-year-old to pushing snow around with a snowcat as an adult.  After watching this film, I reckon that's an accurate summation and park building may be one of the  most satisfying professions in the snow industry.
Filmed at Sass Fee in Switzerland during the Stomping Grounds session last October, Parkitects is a "behind the scenes" look at the work of three of the world's leading park and pipe builders – Charles Beckinsale, Brandon Dodds and Jeremy Carpenter.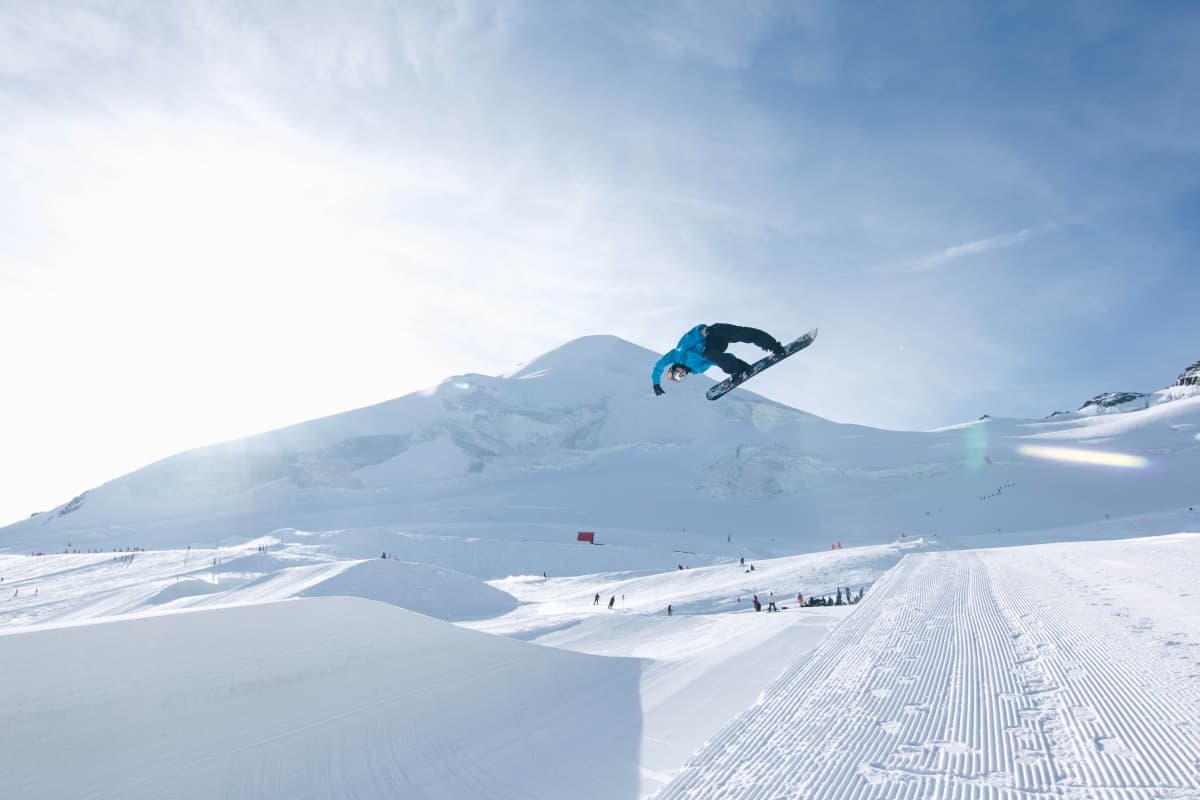 Produced by Shredbots and directed by Finnegan Laver, the film gives an insight into the motivation, creativity and dedication of the park builders and the hours of cat time required to build world-class features.
Since its inception a few years ago, the Stomping Grounds has attracted the world's best snowboarders and the October, 2018 sessions in Sass Fee were no exception.   The Parkitects features Scotty James, Torstein Horgmo, Mons Roisland, Ben Ferguson, Chloe Kim, Toby Miller, Jamie Anderson, Sebbe De Buck, Rene Rinnekangas, Takeru Otsuka, Torgeir Bergrem and Stale Sandbech.
Given that lineup it's not surprising that the film captures some the most progressive snowboarding of 2018 which is captured brilliantly in The Parkitects by the team of talented filmers, including Finnegan, Marcus Skin and Boen Ferguson.
It is clear that the athletes have confidence in the work of Beckinsale, Dodds and Carpenter. In many way, building parks for the world's best is a partnership between athlete and builder and no doubt a satisfying collaboration for all involved.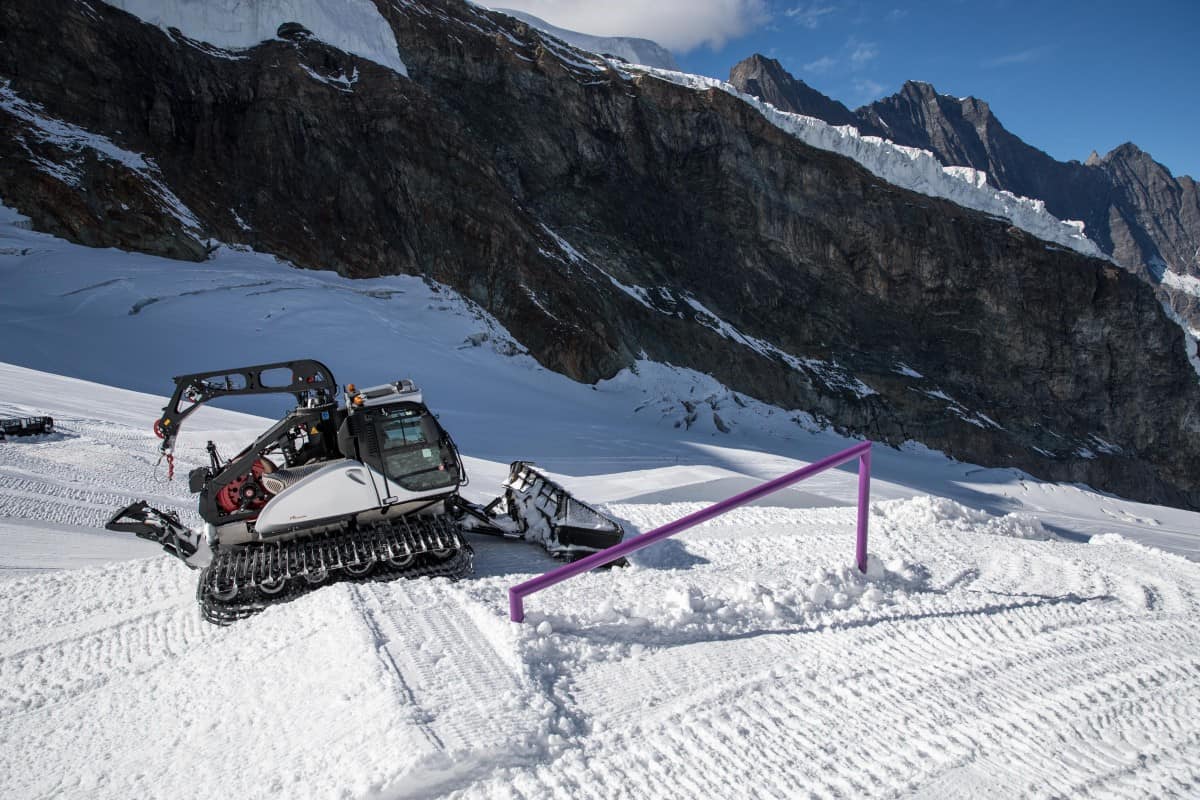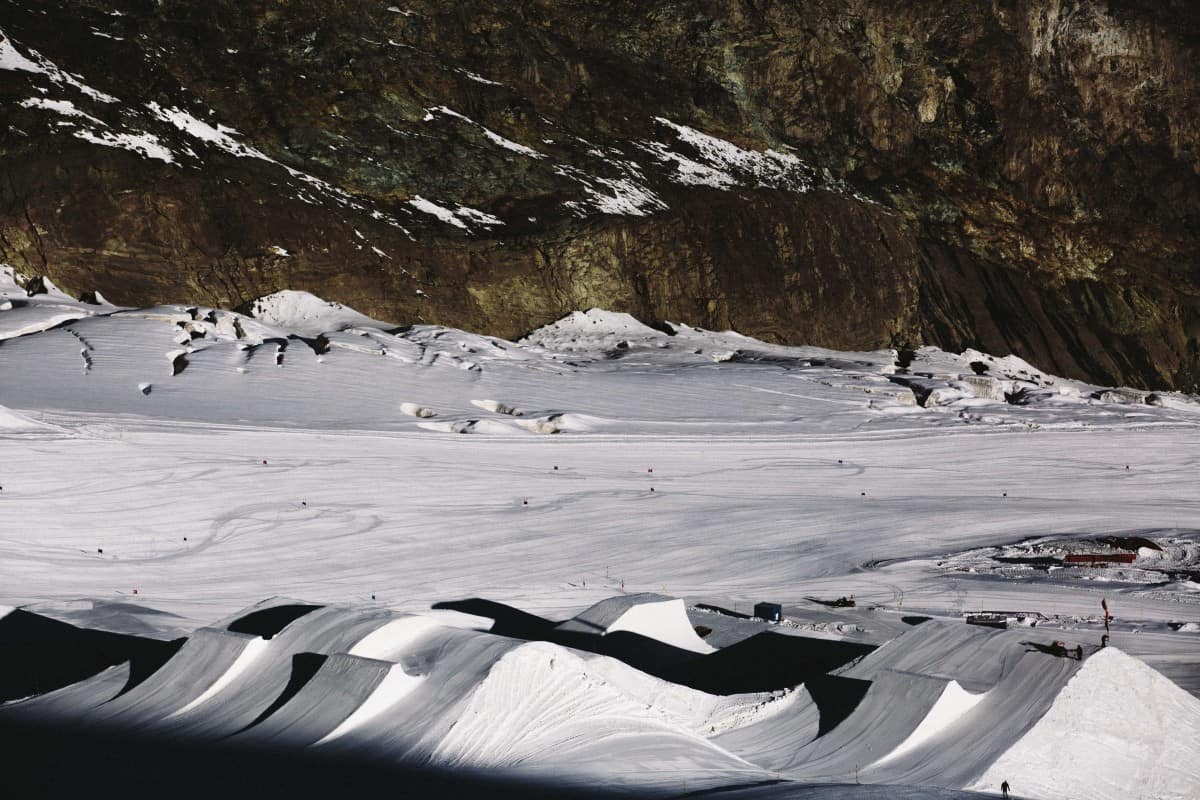 Parkitects:
A Shredbots Production
Directed and edited by: Finnegan Laver
Filming: Finnegan Laver, Marcus Skin, Boen Ferguson, Sean James, Drew Hastings
Special thanks: Kobi Würsch, Mini Tom, Michael Den Ouden, Sandra Haselblach, Fabia Laura, Fin Pringle-Booth, Nina Fröhlicher
Subscribe to Shred Bots: http://goo.gl/csrcIy