The Stomping Grounds Project, Saas Fee – World's Best Take Advantage of Ultimate Park and Pipe Set-up For Pre Season Training
October 15th, 2020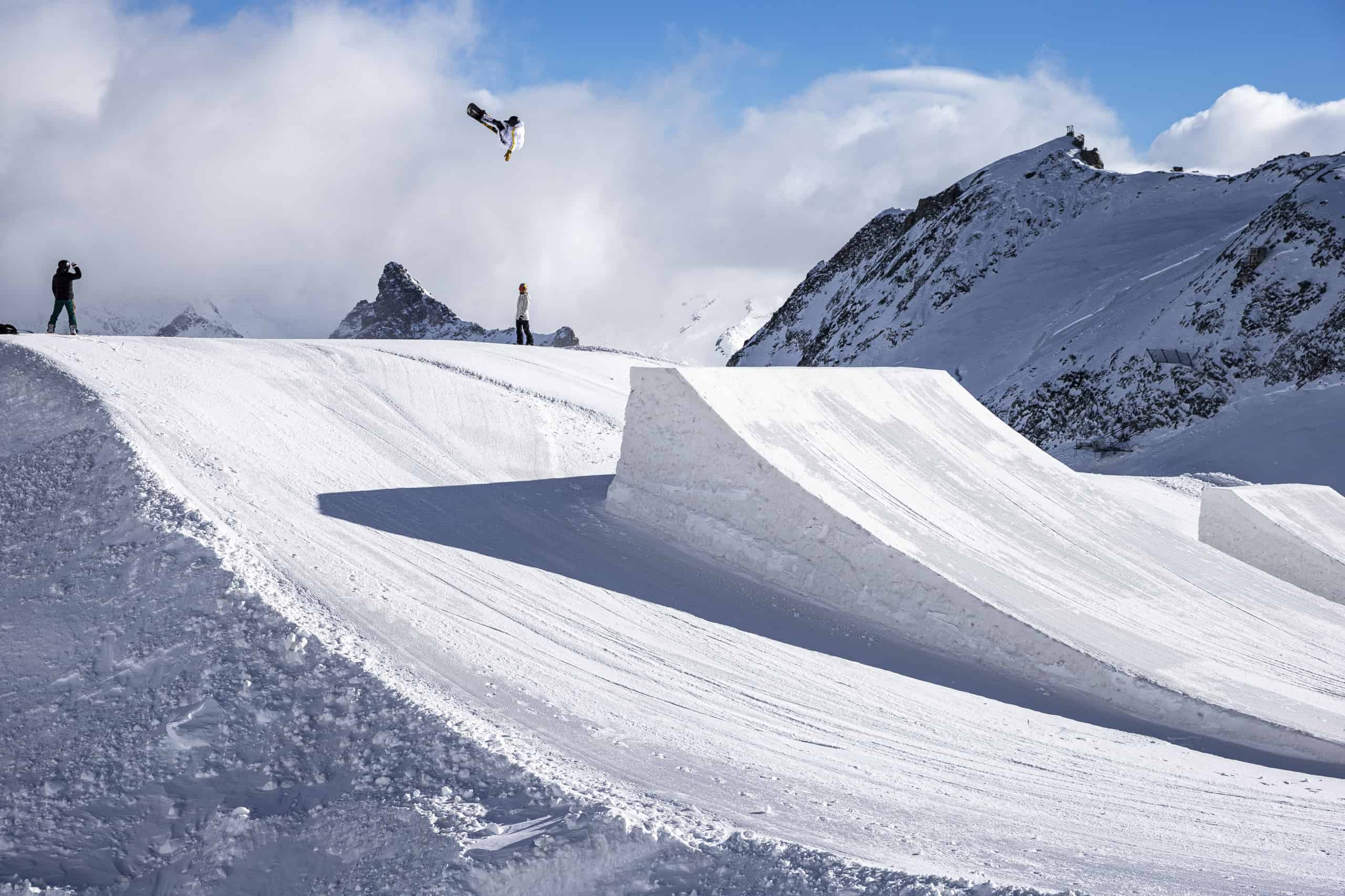 Mountainwatch | Reggae Elliss
The Stomping Grounds Project is underway again in Saas Fee, Switzerland with some of biggest names in international snowboarding and skiing heading to the Alps for pre-season training. While the Covid19 pandemic may lead to some changes to the upcoming Northern Hemisphere competition schedule, the athletes are preparing for a full season. No doubt most are also thinking about  the 2022 Winter Olympics in Beijing which are only 16 months away.
Founded and directed by Australian terrain park builder Charles Beckinsale, the Stomping Grounds Project is held each year on Saas Fee's Allalin Glacier and is the only location in the northern hemisphere that offers pre-season competition-sized halfpipe, slopestyle jumps and parks.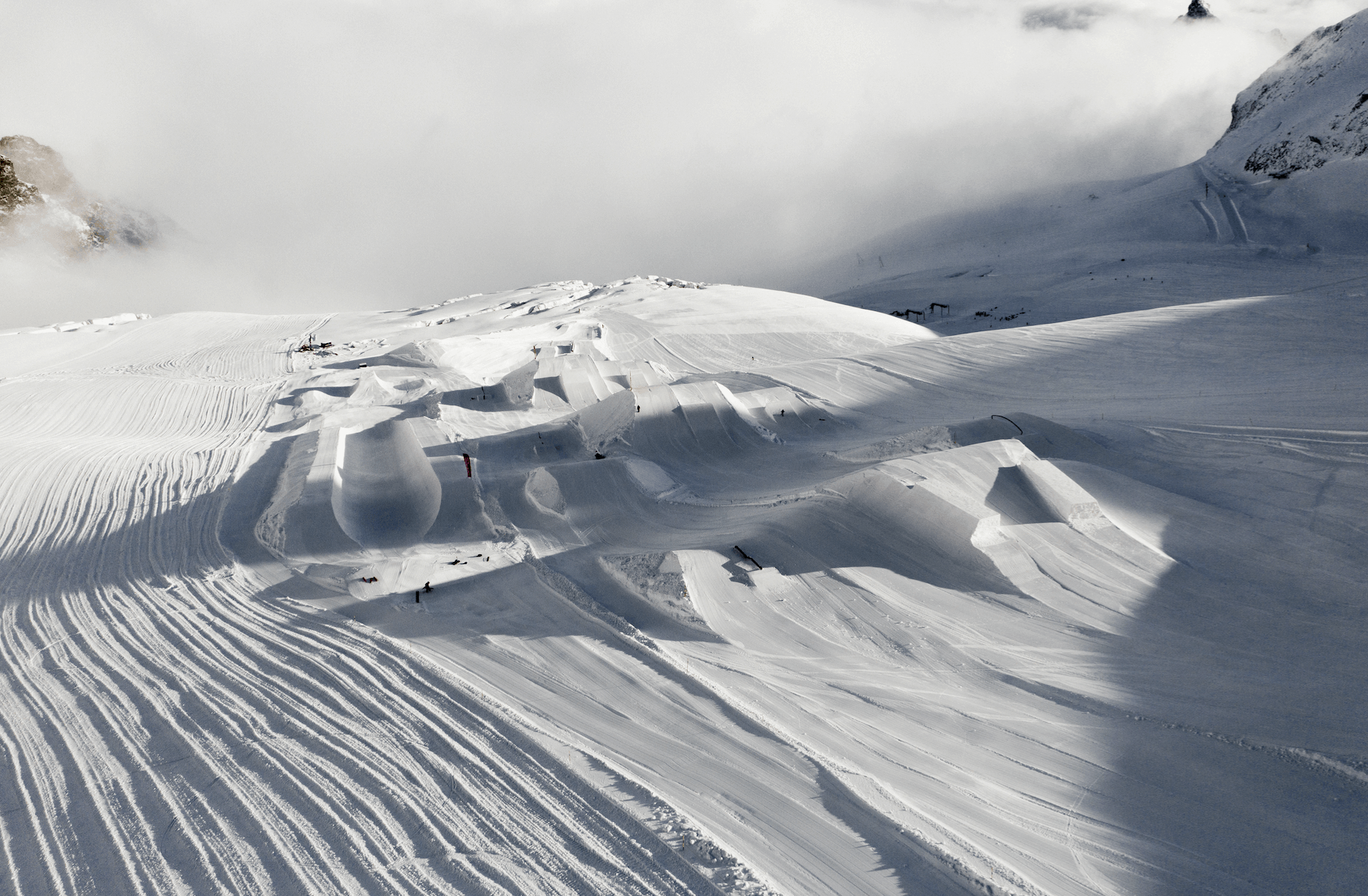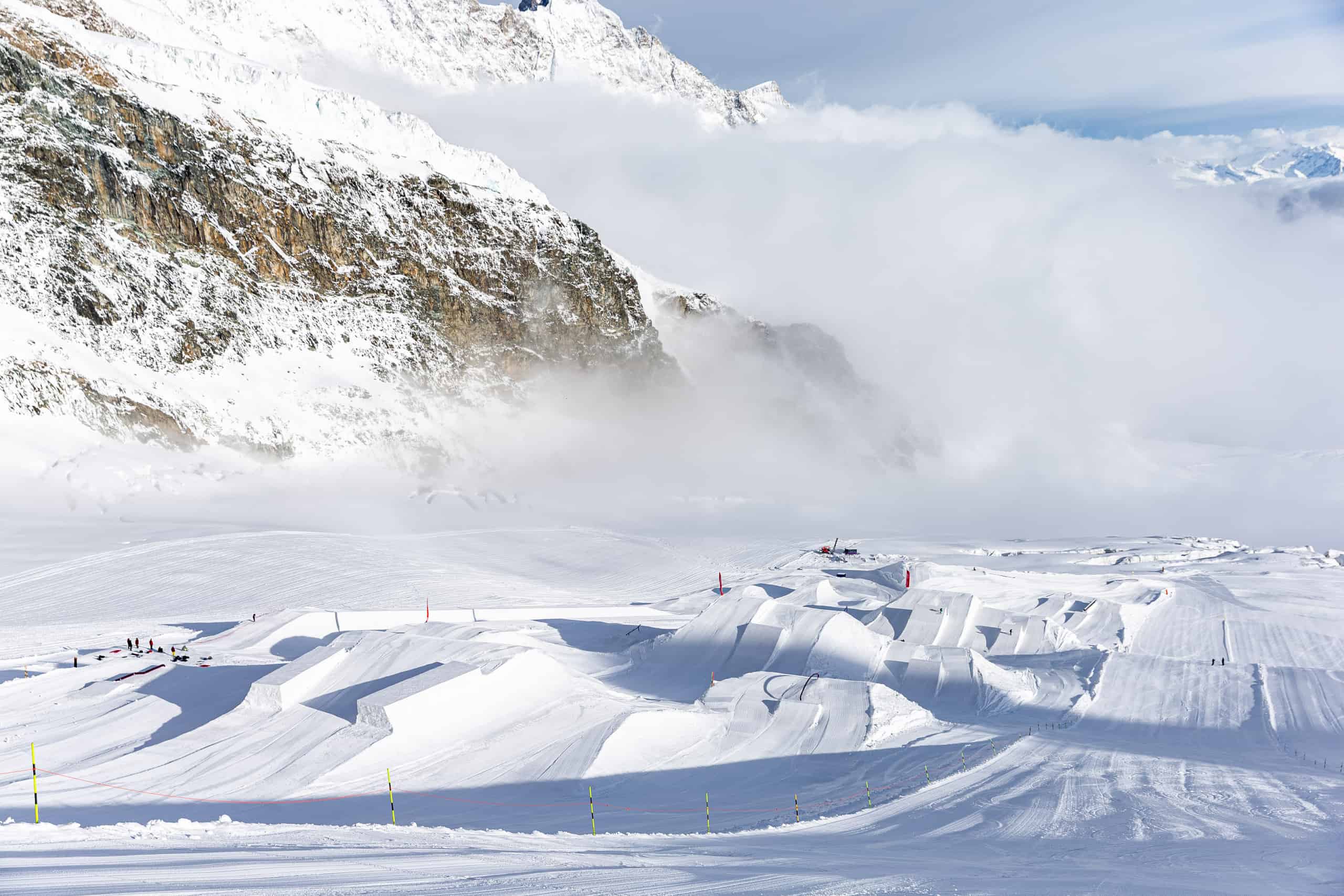 Running from October 2-25, the Stomping Grounds consists of two sessions, Session 1 Oct 2-13 and the second session from Oct 14-25. Session one has just wrapped up and the attendees are who's who of snowboarding and skiing, including, snowboarders Scotty James Shaun White, Mark McMorris, Cloe Kim and Jamie Anderson and skiers, Alex Hall, Nick Goepper and Andri Ragettli. Snowboarders Matty Cox and Valentino Guseli round out the Australian contingent.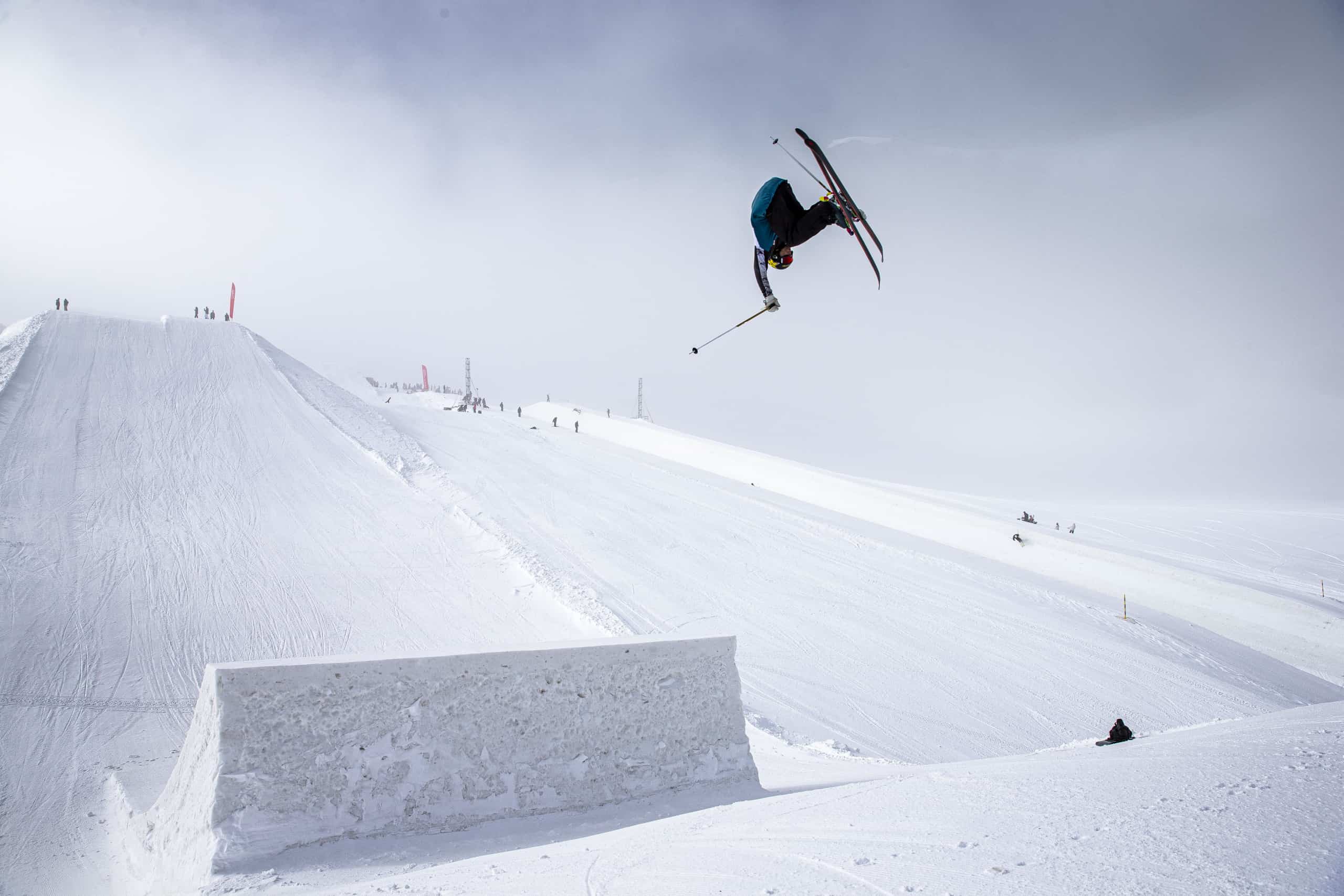 After spending the 2020 Australian season working with Perisher Parks, Charles flew out of Australia with his family in early September to start the build in Saas Fee. Along with master halfpipe builder Jeremy Carpenter, Charles and his crew have created the perfect canvas for the riders to get creative and push the progression of their sport into the next decade.
"We have a new crew this year due to Covid restrictions. Jeremy built the pipe and myself and Sebastian Heel built the park. So thankful that we could travel to make this happen. It was all pretty last minute to pull it all together due to all the Covid restrictions in place. We have had to make sure we can run in a Covid safe way," Charles said.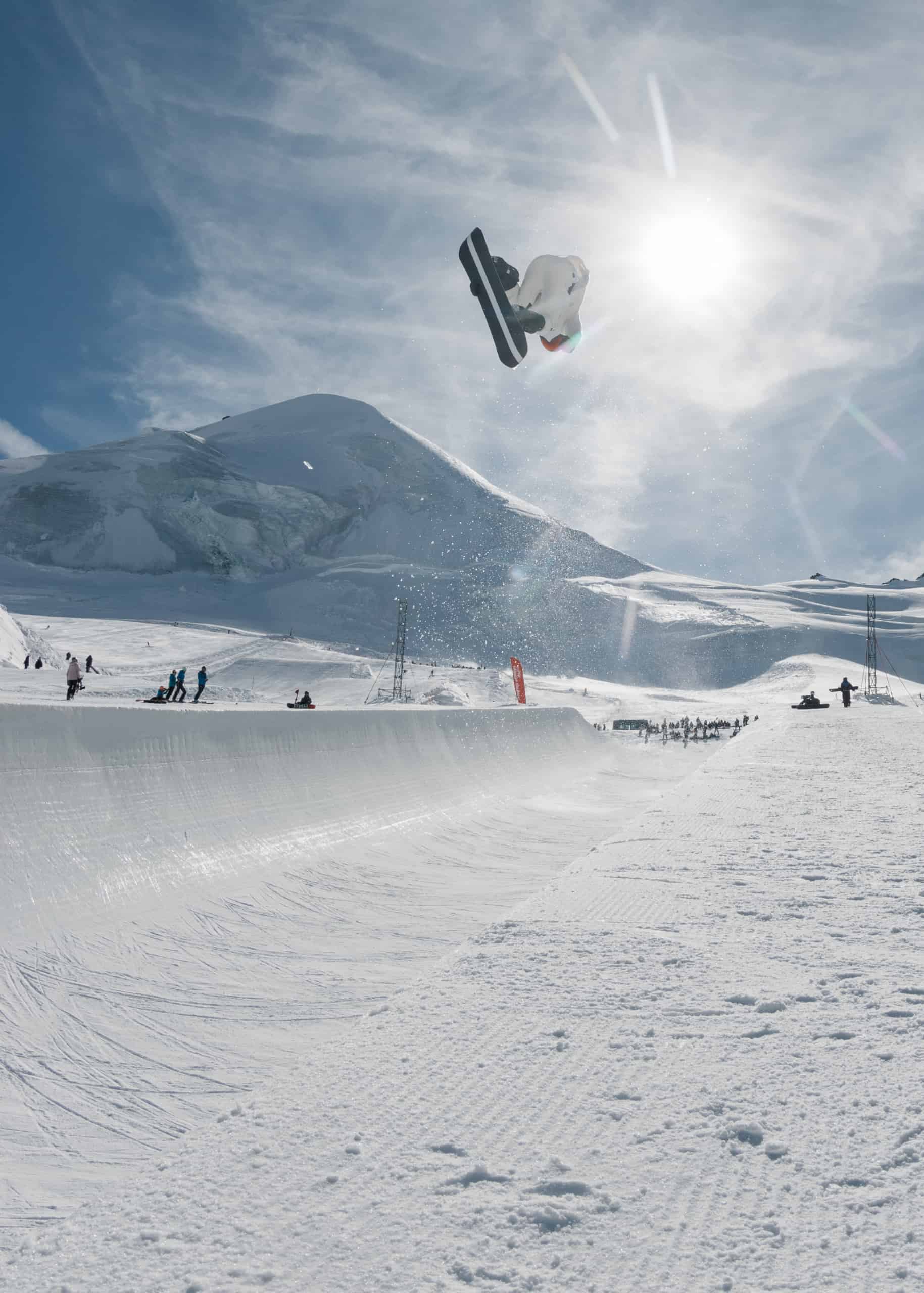 Now in its fifth year, Saas Fee is the perfect location for the Stomping Grounds as it receives consistent snowfalls from September, giving it the deepest pre-season snow pack of any ski resort glacier. Plus, the park and pipe builders have real winter snow to work with, allowing them to build winter like training facilities.
Occasionally there can be too much snow and over the years Charles and his crew have had to do a few rebuilds after big snowfalls. It happened again last week when over 1.5 metres of snow fell at the start of the first session – "it filled the pipe and the park was buried but we dug out and made it happen."
"The best part of this whole thing is seeing such a huge chunk of the snowboard and ski community back together. Everyone is seeing their friends again after being confined to their homes for so long. Everyone is so stoked to throw on a mask, douse ourselves in hand sanitiser and get down to business again."
Check out the Stomping Grounds Project Instagram page to see the progressive riding that is going down this month.