The Thredbo Gravity Mountain Bike Series Returns This Summer
November 16th, 2021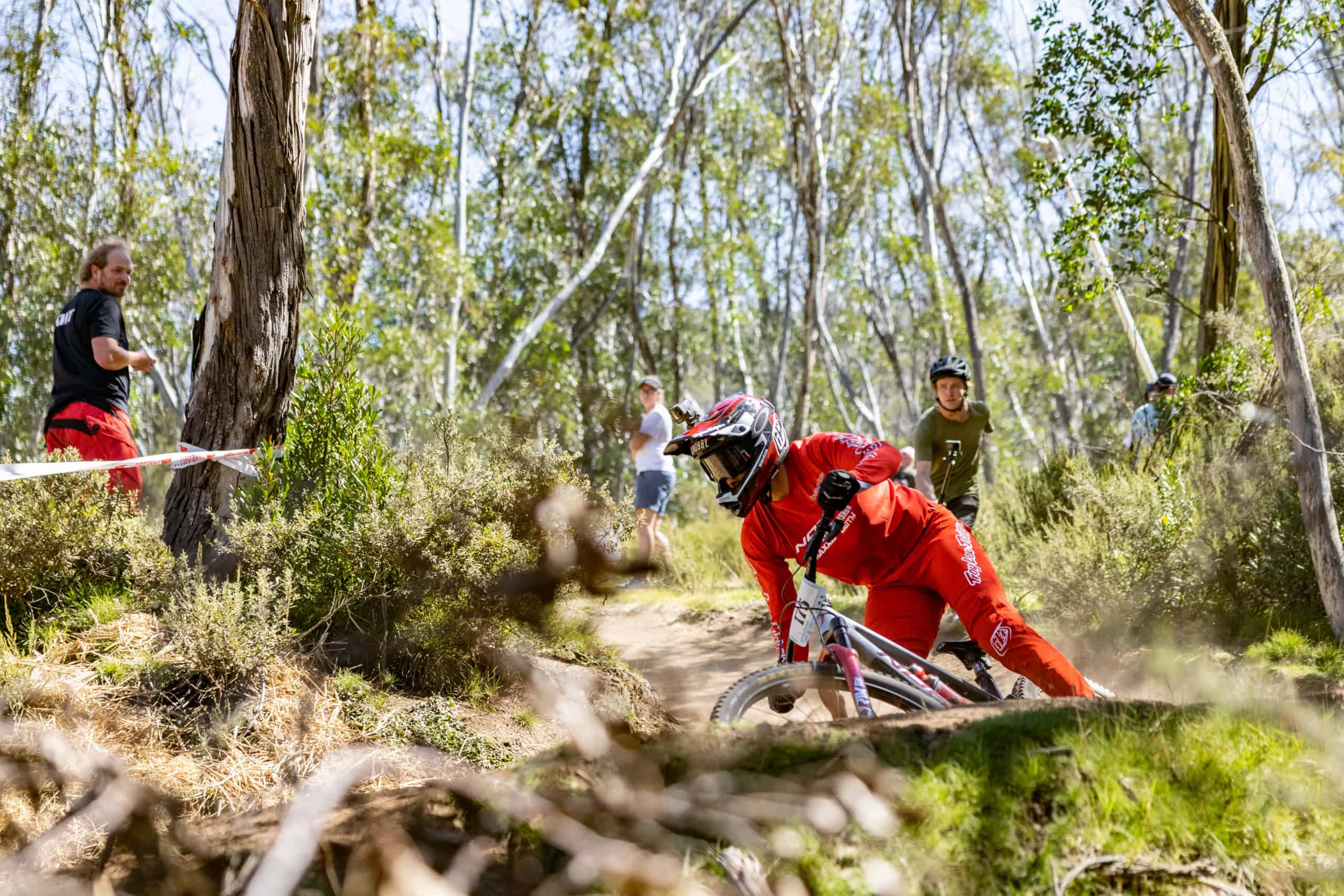 Mountainwatch | Press Release
The Thredbo Gravity Series returns in 2021 with a format of five unique rounds that will test the skills and stamina of mountain bike competitors across a variety of terrain.
The series is all about having fun with your mates but make no mistake — this is a competition with a stack of cash and prizes up for grabs. Riders will fight fir series points across Thredbo's main gravity trails with a pump track challenge added to the mix. The series is open to amateurs and pros alike with categories for all ages from U13 through to Masters 50+ for men and women.
Round 1 on 12 December 2021 is the Snowgums Sprint and is known as the shortest yet toughest race of the series.
Round 2 on 16 January 2022 will see riders using their gravity skills for the Ricochet Rumble as they navigate the flowing berms of the popular Ricochet Trail. On the same day, Round 3 will find out who still has the legs with an afternoon pump track session as riders need to generate speed across rollers and banked turns without relying on pedaling. The fastest lap time will take top honours at the Pump Track Party.
The Supertrail Scramble on 6 March 2022 is Round Four and will consist of racers flying down a mix of the best and most manageable sections of both the Cannonball Downhill and Kosciuszko Flow.
The final round is the Chainless Champs on 24 April where competitors remove their chain before pumping and holding speed down a 400m vertical race course from the start of Centre Link to the Valley Terminal base station.
The rider with the most points across all rounds in each category will be crowned the Gravity Series champ! Individual event entry costs $45 while all-event entry costs $199. Pre-registration is required.
Competitor passes do not include lift passes.
Click here for full event details and to register. For more information please visit thredbo.com.au.