Thredbo G H Mumm Top 2 Bottom – Wrap Up
August 12th, 2017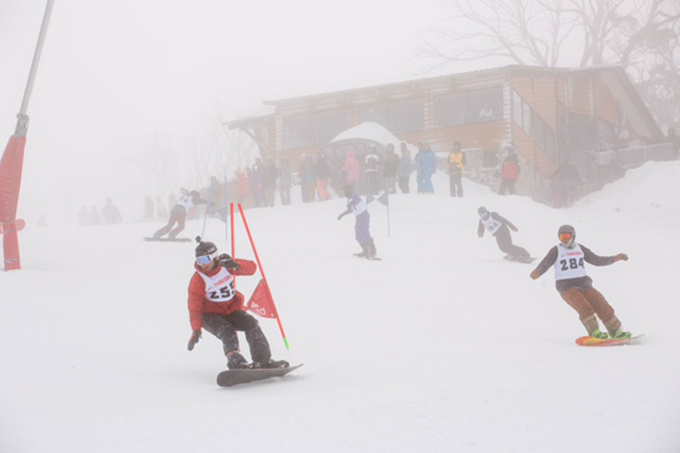 In the thick of it… Low visibility didn't manage to slow anyone down today. Photo:: Supplied
Mountainwatch | Richie Carroll
Australia's most iconic downhill race just wrapped up and there's only one word to describe it… FAST!
Competitors were greeted with challenging conditions this morning with howling winds, below zero temps and soft snow, however that did not deter the drive and determination of every racer eagerly waiting at the start line.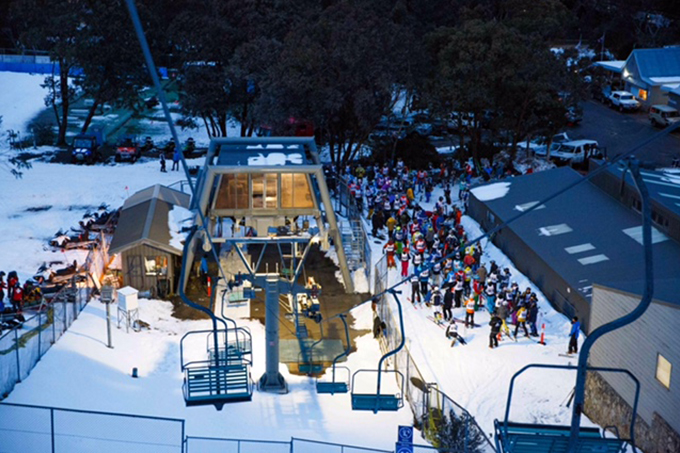 Competitors were ready at the crack of dawn. Photo:: Aedan O'Donnell
The course this year had a bit of a change up with all racers having to run uphill to the click in area before beginning the race along Eagles Crest. Racers then had to thread the needle past the pumping Kareela Hutte, which hosted a champagne breakfast for guests to watch the race with the best view in Thredbo and swap the coffee for champagne… the right way to start a day.
After Kareela Hutte, competitors catapulted down the Supertrail to the finish line where champagne showers and high fives were waiting for those first across the finish line.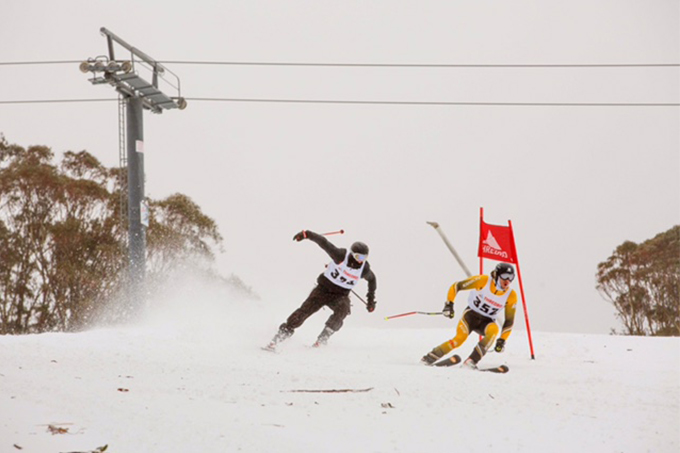 In the slip stream. Photo:: Aedan O'Donnell
It was Olympian and Thredbo ambassador, Scott Kneller who took out the pro men's ski division setting new speeds down the Supertrail… Kareela spectators claimed Scott was visible for less than a second…however, that might have been the champagne.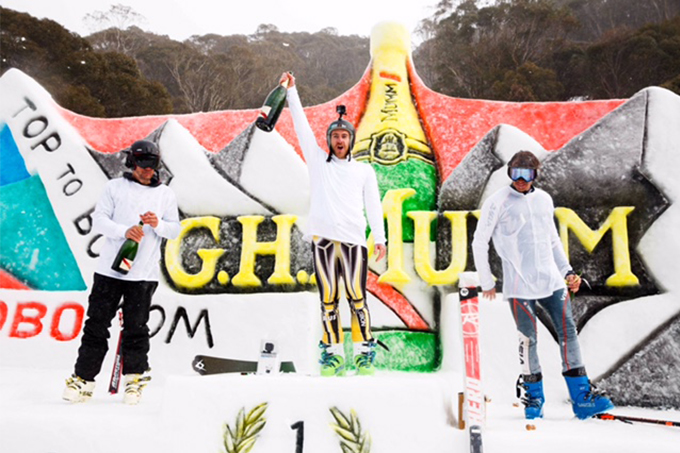 Move over Usain Bolt, Scott Kneller took gold today in the pro men's ski division. Photo:: Aedan O'Donnell
Jye Kearney brought the three key ingredients to take out the open men's snowboard category…stamina, speed and skill. Close behind Jye was Australian racing icon, Peter Baff and local legend Jimmy Clifford. Wiki Jones, potentially the fastest women on a snowboard in the Southern Hemisphere, absolutely killed it with a time of 2:48 leaving the rest of the competitors in a cloud of her victory. Zhalia Offord shined on the Supertrail this morning putting everything on the line to take out the pro women's ski category.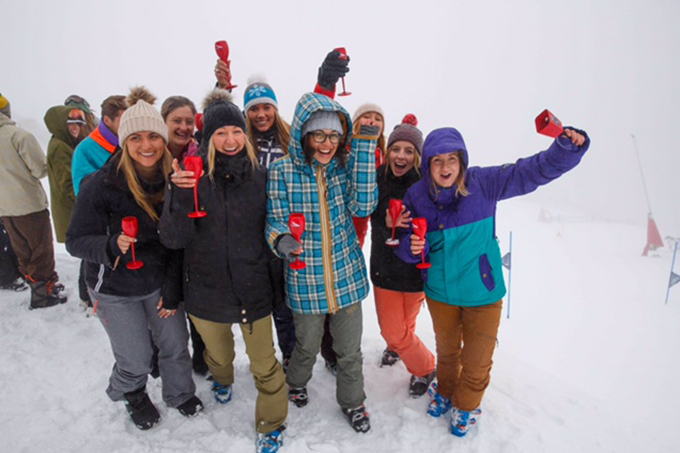 Last weeks champagne powder was replaced with its namesake. Photo:: Aedan O'Donnell
The good times aren't stopping now though, G.H. Mumm are putting on an après party with Jesse Porsches and friends by Poolside for what will be a night to remember! Bring on the champagne showers…
Thredbo forecasts,
snow reports and
live snow cams.