Thredbo Mountain Biking and Hiking Season Opens This Weekend
November 13th, 2019
Mountainwatch | Press Release
Thredbo has launched its summer campaign, 'Peak Your Adventure' to coincide with the opening of the mountain biking and hiking season this weekend 16-17 November.
The 'Peak Your Adventure' summer campaign is designed to showcase all the variety of experiences in Thredbo over the upcoming summer across three main pillars: adventure, family fun and wellness.
Summer in Thredbo is quickly gaining momentum as a year-round adventure destination, with the resort offering a wide selection of activities including mountain biking, hiking, bobsled, tennis, golf, kids school holiday festivals, yoga retreats and a huge line-up of events.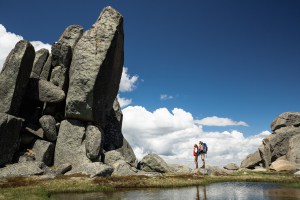 With the exciting addition of new mountain biking and hiking trails this summer, as well as extra events including a new gravity mountain biking series and more yoga retreats, this summer is set to be bigger than ever before.
According to Stuart Diver, Thredbo General Manager "We're gearing up for a huge summer ahead. With more trails added to our already extensive mountain bike trails network, the Thredbo Mountain Bike Park is primed for a big summer of gravity mountain biking with something for all levels of rider plus the new Gravity Series event. In addition, we've expanded our Guided Hikes offerings with a range of options for exploring the immense Main Range with our experienced guides."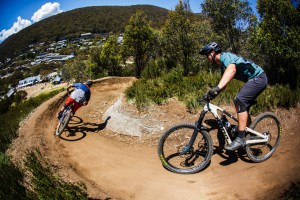 Here's an overview of what's new in Thredbo this summer:
– New mountain bike (MTB) trails added to the Thredbo Mountain Bike Park. Thredbo is expanding its already extensive network of MTB trails with the addition of two new trails, suitable for intermediate riders. Located near the bottom of the Flow Trail, a new trail named 'Woody's' will be opening for the Opening Weekend on Saturday 16 November. This naturally cut trail will give riders an introduction into technical single-track riding with some flowing berms and is a great short alternative to ride the lower part of the mountain.
– In addition to Woody's, a new top-to-bottom trail (details soon to be announced) will be opening in December, offering intermediate riders a fun, flowing alternative to the very popular Kosciuszko Flow Trail.
– MTB Gravity Series, presented by FOX & Bentspoke. Following on from the success of last season's Chainless Champs, Thredbo is offering a 3-stage series including the Supertrail Scramble, Ricochet Rumble and the Chainless Champs.
– Ride from Thredbo Valley Track (TVT) from Thredbo to Jindabyne. Intrepid mountain bike riders can now tackle the extended 35.1km Thredbo Valley track ride from Thredbo to Gaden Trout Hatchery, Jindabyne. Cruise, climb and downhill through the ever-changing Snowy Mountains scenery on one of Australia's best mountain bike day rides.
– New Guided Hikes. Thredbo is tapping into the incredible hiking on offer in its backyard with the addition of a range of new Guided and Private Hikes. A unique, once in a lifetime experience not to be missed is the Geminids Meteor Shower Hike on 14-15 December. Under the spectacular starlit sky, watch one of Australia's largest annual meteor showers from the top of Mt Kosciuszko. After taking in the breathtaking meteors guests will be treated to breakfast at Eagles Nest, Australia's highest restaurant.
This summer season also sees the addition of two new off trail hikes available for private bookings. Experience the pristine beauty of the photographic reflection pools on the Ramshead Hike. This hike can be tailored to a 5km or a 12km round trip dependent on ability and requirements. Guests looking for a challenging all-day experience can take on the Ruins Hike, offering a 21km trip providing a unique glimpse into the history of the Charlotte Pass Chairlift. This amazing hike takes guests past the 1964 chairlift mid-station ruins before passing by Mt Stillwell and ending at Charlotte Pass where guests will be transported back to Thredbo.
– Extra Yoga Retreats. Perfect for those wanting to elevate their chakras, Thredbo is offering additional yoga retreats during the 2019/20 summer. Thredbo Yoga Retreats are unique retreats that include sunrise yoga from the top of Australia, guided hikes exploring Australia's majestic Main Range and meditation in the Snow Gums.
– Kids Play for $10. The Kids Play for $10 deal allows up to three children to be added for just $10 when two adults purchase a Resort Pass, Scenic Chairlift Pass or a Mt Kosciuszko Guided Hike – meaning families can play for less this summer in Thredbo. Child: 17 years and under.