Thredbo's Merritts Chair Charity Auction
September 16th, 2019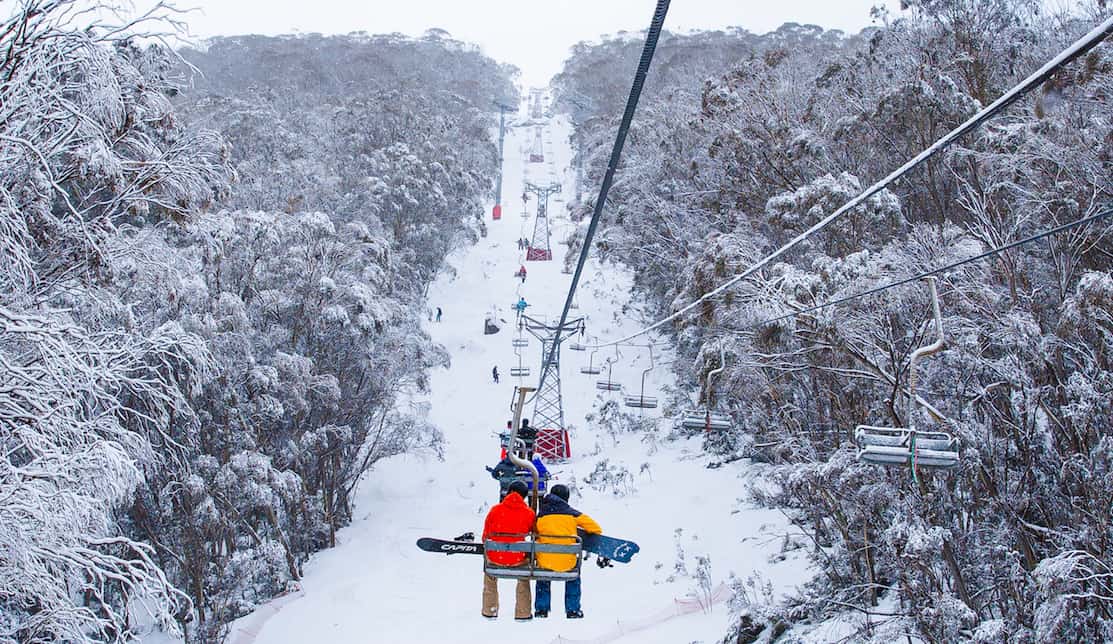 Mountainwatch | Press Release
History made and history in the making as Thredbo prepares to commence work on the installation of alpine Australia's first Gondola in October.
The new Merritts Gondola will replace the Merritts Double Chairlift and transport skiers, snowboarders and sightseers from the village to the intermediate and beginner terrain of the Cruiser area in just six minutes with a convenient mid-station.
With new additions comes fond farewells and after decades of service we say good bye to the historic Merritts Chairlift. The chairlift will be decommissioned and disassembled at the end of winter 2019 and 112 of the double chairs will be offered up in an online charity auction, that will go live at midday on 24 September 2019.
All proceeds of the auction will be distributed to nominated charities including the Children's Hospital Foundation Australia as part of the Event Hospitality Company Giving Program along with local charities in the Snowy Mountains including:
– The Fly Program
– Thredbo Early Childhood Centre
– Jindabyne Trail Stewardship
– Thredbo Volunteer Ski Patrol
–  Disabled Wintersport Australia
"The donations will be a nice boost to the nominated charities. They all support our community in different ways and it is great to give back to them so they can continue their important work," said Stuart Diver, General Manager of Thredbo Resort.
"Thredbo's support for The Fly Program's community work through the Merritt's Chairlift Auction will have a significant impact on our ability to serve the community. One-hundred-percent of the funds raised through this auction will go directly towards supporting Australian adult men and women into our #meninflight and new to be released #sistersinflight program" said The Fly Program Founder and Chief Executive Officer Matt Tripet.
The online auction will kick off at midday on 24 September 2019 with budding bidders able to choose their favourite number or just try their luck on any chair. Continuing for a week, bidders can increase their offer in $5 increments above the set reserve price to secure their bid. With staggered finish dates there are plenty of opportunities to secure a historic piece of alpine Australia.
To start bidding at midday on 24 September, visit thredbo.com.au/auction
Fun Facts about Merritts Chairlift
– Built in 1967/68 for 1968 winter operation
– Fixed double seat chairlift
– Third chairlift built in Thredbo initially "Chairlift #3". Crackenback (Kosciuszko
Express) was #1, Ramshead #2, Snowgums #4.
– Length: 1.35km, vertical rise = 297m
– Speed: 2.5 m/s, limited to 1.5m/s for foot traffic
–  Transit time: 15 minutes
– Capacity: 500 passengers/hr
– Manufacturer: Civil & Civic, based upon Riblet style design and some
components, new drive station by Doppelmayr for 2003 winter.
– Base Station: 1365 metres above sea level
– Top Station: 1665 metres above sea level