Thunder-Snow and the Season-Saver – Storm Journal
July 21st, 2015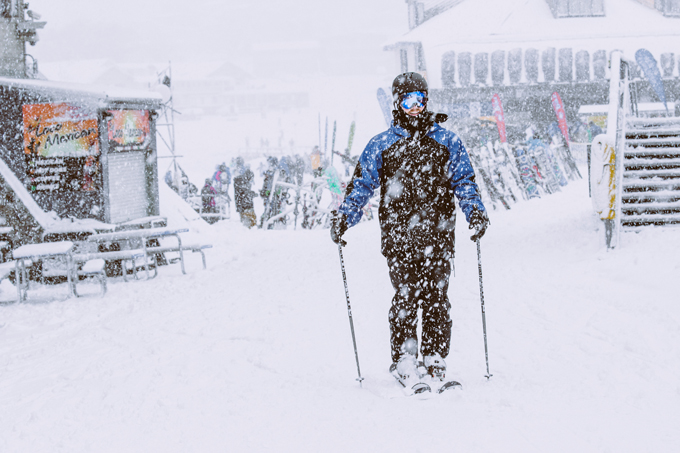 By the afternoon on Friday 10 July it was absolutely puking in Perisher Image:: Perisher
Mountainwatch | Reggae Elliss
I've just come in from another stunning morning on the hill, there was perfect dry top-to-bottom corduroy on the groomed runs first thing, followed by dry, chalky snow and wind-drifts around the top. It's been like this for four days now and last Friday and Saturday some of Thredbo's better advanced terrain offered plenty of fresh tracks with as the top t-bars opened.
"Morale was low in the resorts, business owners were stressed and staff were barely getting the hours needed to pay the rent."
It was the same story in all of the Australian resorts, the snowfalls that started on July 10, continued for a week, allowing the mountain operations to open more lifts and terrain daily. After the initial excitement of having lifts open on the long weekend, it has been a long and slow start to the season. June had come and gone without any snow since June 1 as El Nino continually threw up dominating high-pressure systems.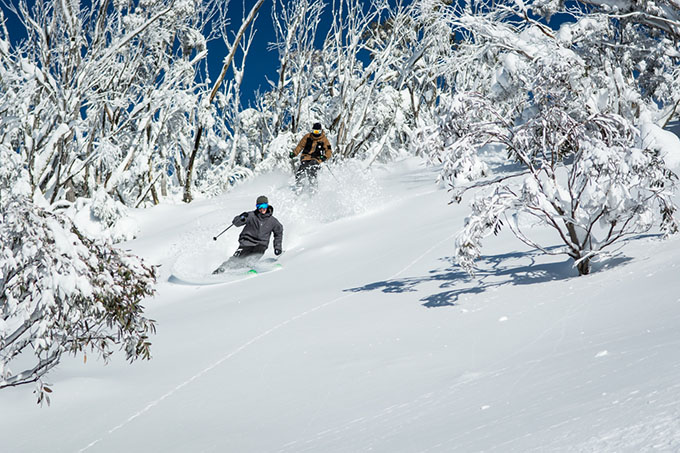 The weekend just passed provided some epic skiing for those who knew where to look in Thredbo Image:: Alister Buckingham
Morale was low in the resorts. Business owners were stressed and staff were barely getting the hours needed to pay the rent. Fortunately, the high-pressure systems also meant cold nights and there were plenty of snowmaking opportunities in school holidays. The snowmakers and groomers worked hard to get terrain open and there was plenty of quality snow on the groomed runs each day.
Of course, in a cruel twist of fate for school-holidaymakers, the snow finally started to fall on the final weekend. End result: we now have plenty of lifts and terrain open in all resorts. The Grasshopper first spotted that system a week earlier, and the Mountainwatch models were showing the potential for 60-70cm of snow from July 11-17. We ended up with 50cm in the Victorian resorts, and 90-100cm in NSW. After that, conditions in the mountains had turned around in a big way.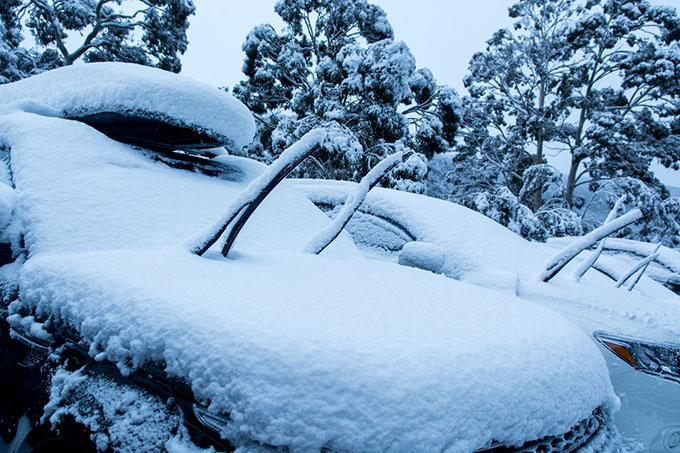 As the storm arrived Thredbo's village awoke to a thick blanket of white Image:: Thredbo
As it Happened
It first started snowing early in the morning on July 10, with a teasing 10cm at 1600 metres by 10am, before the weather cleared.
There were a few isolated snow showers overnight, and then on Saturday July 11 the main front hit on the afternoon. The snow continued overnight – Thunder-snow they called it, heavy at times – and we had 20-25cm in 24 hours by Sunday morning. The skiing was pretty good; with fresh snow on top of the open groomed runs, but it was still very shallow off-piste.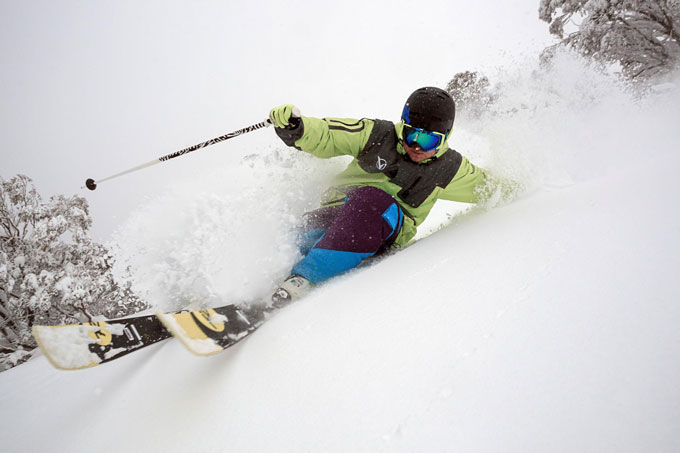 Digging in in Hotham on July 16 Image:: Mark Tsukasov
The snow cycle continued into the week, with 25cm on Sunday night, and 10cm on Monday night. There was a break in the weather on Tuesday morning, with clear skies and light dry powder in some areas. You still had to be wary off-piste though, as our Hotham snow reporter Bill barker pointed out in his morning snow report: "Take care in the marginal areas (especially the upgraded zones on H.V.) as there are many rocks and bushes still lurking underneath the fresh."


A strong WNW wind picked up to 60km/hr by midday and here in Thredbo it turned into an awesome day, as that is the perfect wind direction for wind-blown powder and there was dry snow down to mid-mountain. Snow blowing from that direction also fills in the top T-bar areas with another 30-40cm of fresh snow blown in by Wednesday morning, giving the groomers a few deep drifts to work with in building the T-bar tracks. Antons, the Basin and Karels T-bars were all open by Sunday, accessing plenty of good off piste terrain and also giving easy access to those heading into the backcountry.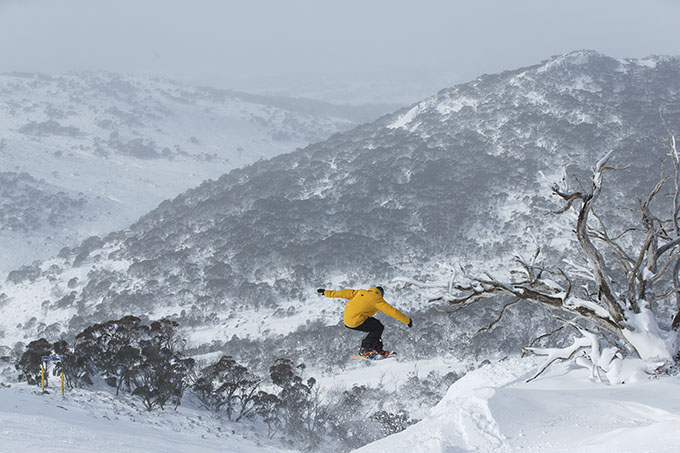 Nate Johnstone and the crew from Rip Curl really got after it in Perisher last week Image:: Dan Warbrick / Rip Curl
The Top-Up
The last big hit of snow arrived last Thursday, the NSW resorts copped good falls on Thursday afternoon, during the last two hours before lifts closed, offering fresh tracks every run. There was 20-35cm of snow in 24 hours. Unfortunately the bulk of this second front missed the Victorian resorts, with Hotham and Falls reporting just 4cms and Buller just a dusting.
Friday was sunny and cold, with quality dry snow in all resorts and some boot-deep powder turns in the NSW resorts. The weekend had the biggest crowds of the season and with overnight temps down at -9, the snowmakers had some massive nights and the snow has stayed cold and dry.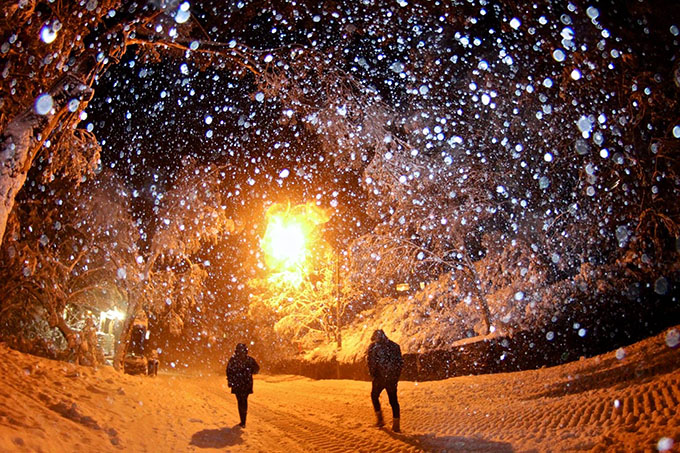 Falls Creek received a total of 60cm of new snow, transforming the village in just a few days Image:: Falls/Hocking
Pre-frontal NNW winds at 75km/hr have just forced some chairs on to wind-hold today and looking at the top here in Thredbo there is a lot of snow being blown in from the main range. There's also a chance of some snow up high tomorrow. The Grasshopper's calling for a stronger south-west front on the weekend, which has potential for 15-20cm, maybe more.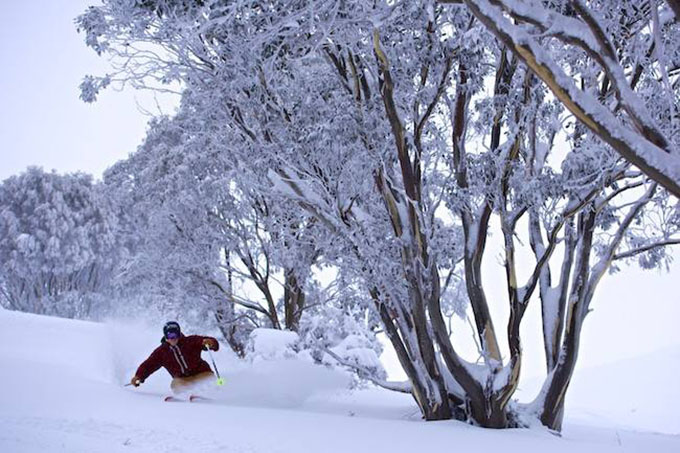 Local skiers in Falls Creek were treated to plenty of pow Image:: Falls/Hocking
The official depth at Spencer's Creek is now 55cms, not huge by any means, but it's enough to keep things moving. With more snow in the forecast maybe we will crack 70cm by the end of July? Time will tell. – Reggae