Gear Guide – Top 5 Snowboards for an Overseas "One-Board" Quiver
November 24th, 2021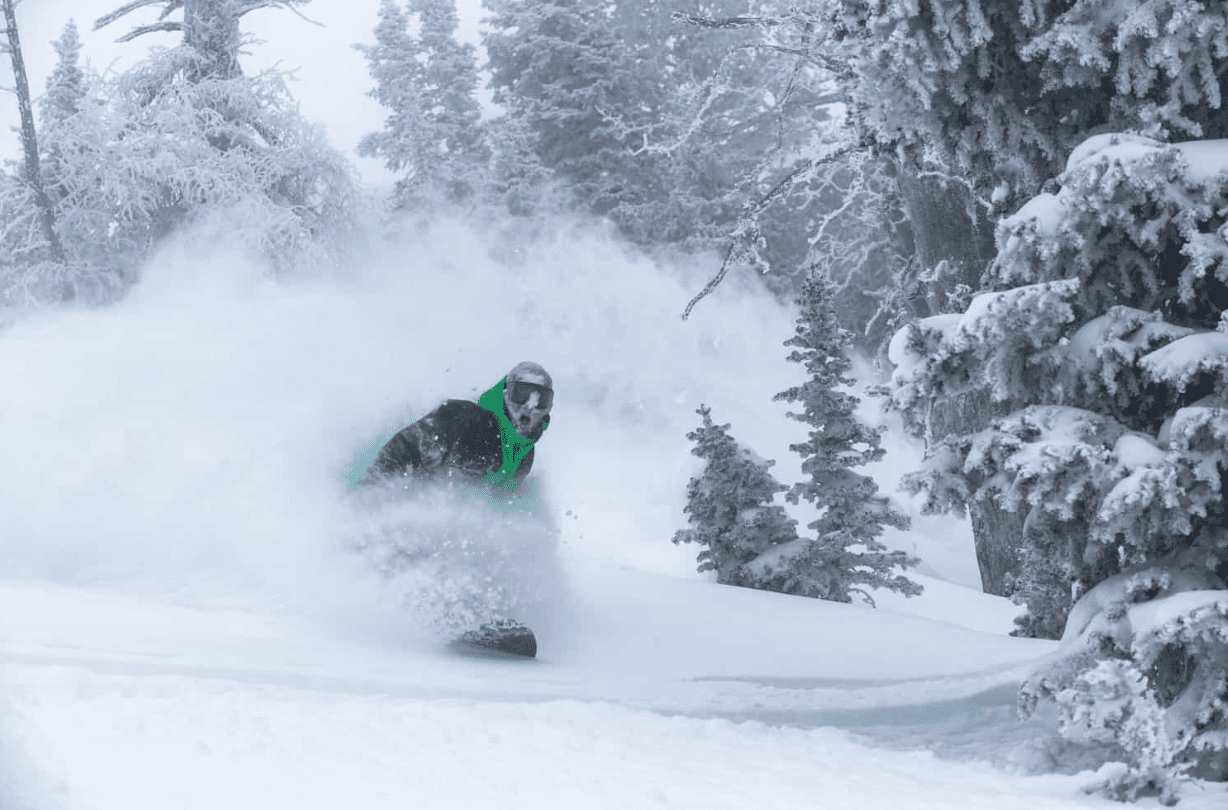 Mountainwatch | Gear Guide
Now that we can travel again plenty of people are looking at an overseas snow holiday and it's time to fly.  Providing you're fully vaccinated and have a negative Covid test result prior to departure, travel to Canada, the US and Europe is back – hopefully Japan is not too far behind.
Deciding what to pack is always a bit of a drama and while some people are happy to rent equipment overseas, there is no guarantee you'll be able to get what is best suited for you and if you need to rent hardware for more than a few days, it gets very expensive.
It's always best to take your own board or skis, but you only want to take one board or pair of skis, something that will work in all conditions. You may have powder one day, groomers the next or be keen to drop cliffs and ride some steep chutes. We're talking the one-board quiver, the perfect travel board that will ensure you have a good time, regardless of conditions.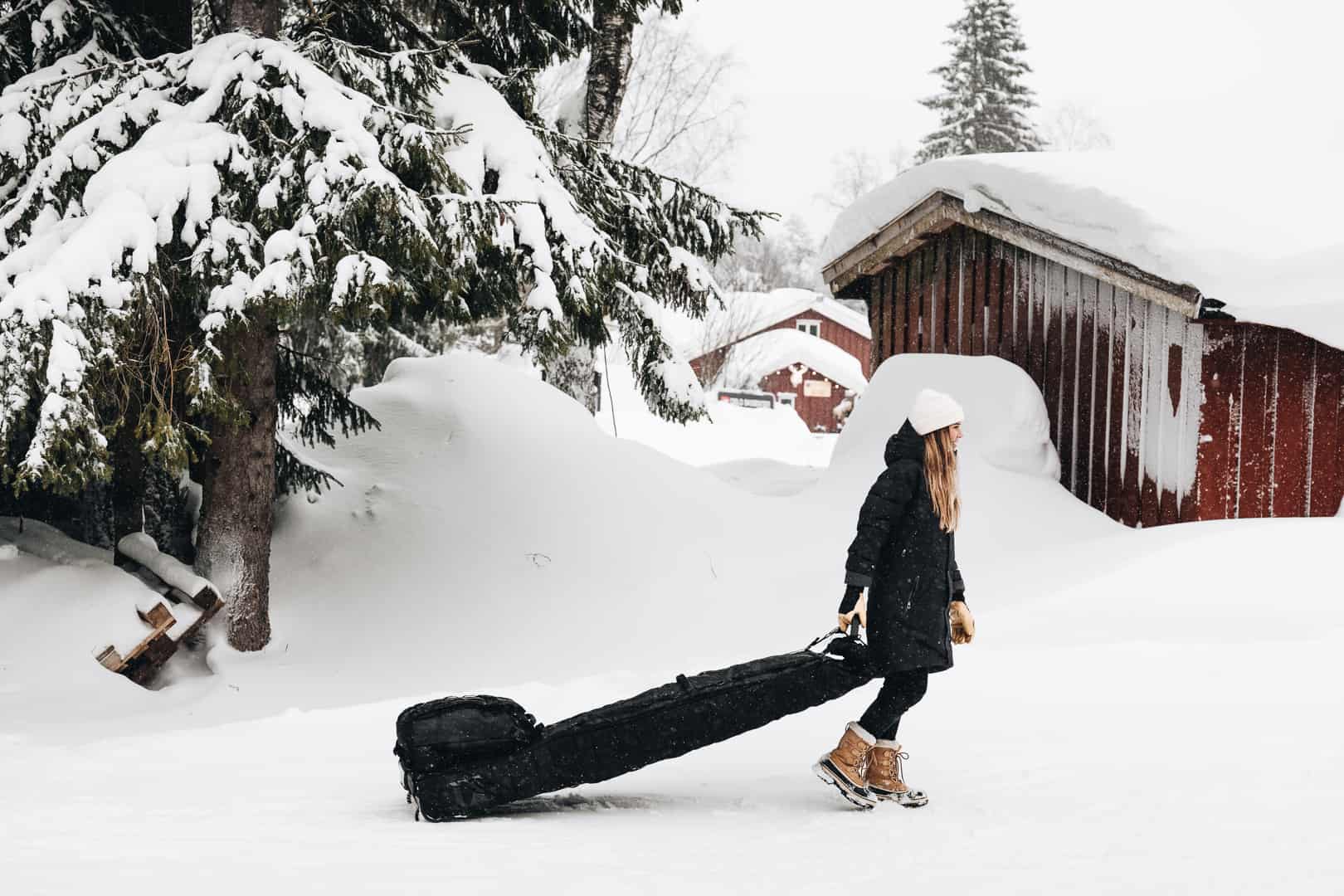 Who better to go to than our resident snowboard expert Joey Stanco? Here's his pick on the top 5 boards to consider packing in your board bag:
These top five boards are a few of my favourites for ripping around the Australian resorts as well as packing them in my bag for traveling overseas. Each one of these boards are slightly different, some cater more to riding Japanese powder, some are better for tearing down the steep faces of the US or Canada or European mountains, and some for the twin loyal switch rider. This is a short list to consider when hunting for your one-board quiver. I've given them a personal rating out of 10 for powder, all mountain, park riding, and flex.
 1. Burton Hometown Hero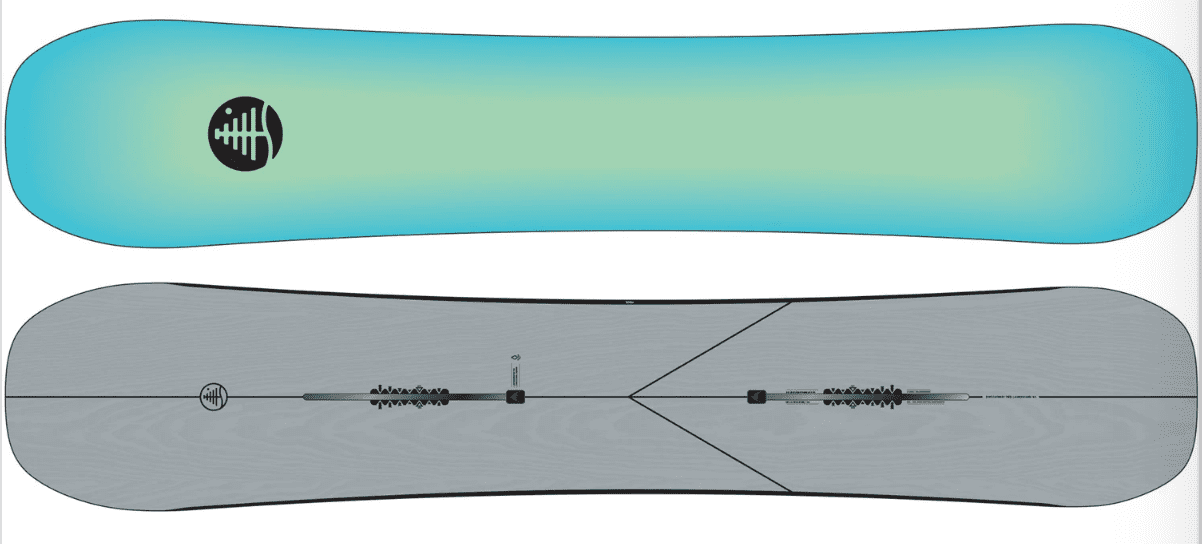 You may have seen this board all over the Natural Selection Tour. The hometown hero is a part of the Family Tree Collection and lives up to its name. This is a good board for powder due to the directional camber profile. Directional camber is camber from the font binding all the way to the tail, leaving the nose free. However, the hometown holds its own on the groomers because it is not dramatically wide. You will be able to get this board from edge to edge no worries. The only thing to remember about this board is the stiffness. The hometown hero likes to ride fast and is not recommended for beginners. This is a great board for someone who wants to ride fast and hard. The Hometown hero is best suited for steeper terrain in US or Canada.
Powder – 7/10; All Mountain- 8/10; Park – 4/10; Flex – 8/10
 2. Jones Mind Expander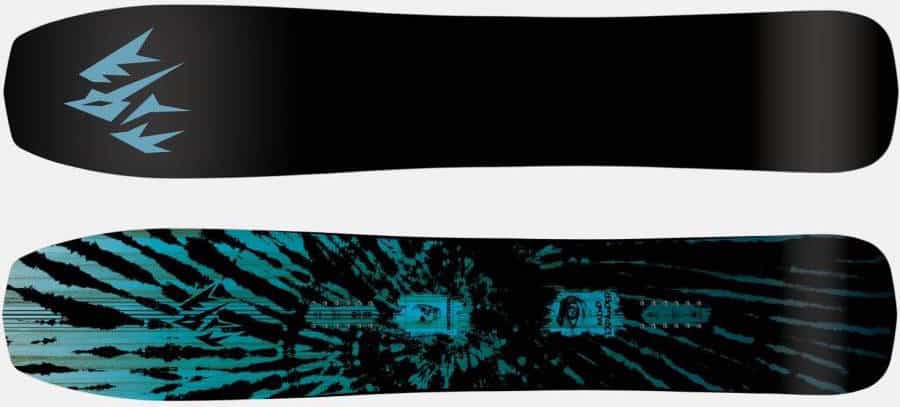 Turns out most snowboarders in Australia also surf. The Mind Expander is designed by Chris Christensen and Jeremy Jones to be a surfboard for the snow. If you are looking for a loose surfy ride to cruise the mountain or float effortlessly in powder, please consider the Jones Mind Expander. This board has a full rocker profile with stiffer flex, allowing the board to turn extremely quickly and not chatter at speed. The spoon tip and tail allow for an even smoother transition edge to edge. The mellow magnatraction allows the rocker profile to hold an edge well on icy conditions. My mind was blown after riding this board on powder in Japan with ease and slicing through the ice in Australia. The Jones Mind Expander is great board to surf down the mountain.
Powder – 9/10; All Mountain – 7/10;  Park – 3/10;  Flex – 6/10
 3. Yes Standard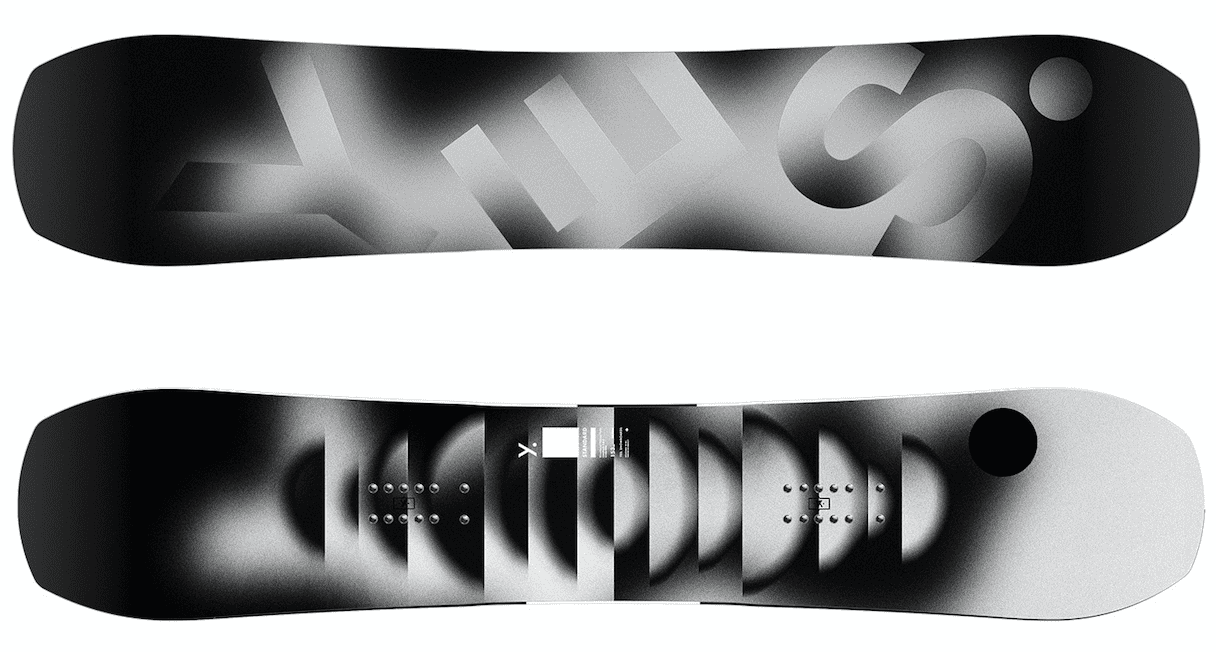 This board is the Standard for tech and performance from Yes Snowboards. The Yes Standard board is an all-mountain freestyle board designed to give you float in powder with the versatility to land and take off switch with ease. The directional volume in the nose and the extra slam back inserts allows floating in any amount of powder easy. When riding the hard pack or groomers the mid bite tech holds your edge and allows you to turn easily. The standard works well switch because its rides like a twin on hard pack. This is a hard board to beat for both Australia and overseas conditions. This is a great board for someone who is twin local but needs performance in the steeps and pow riding.
Powder – 7/10; All Mountain – 8/10; Park – 7/10; Flex – 7/10
4. Nitro Banker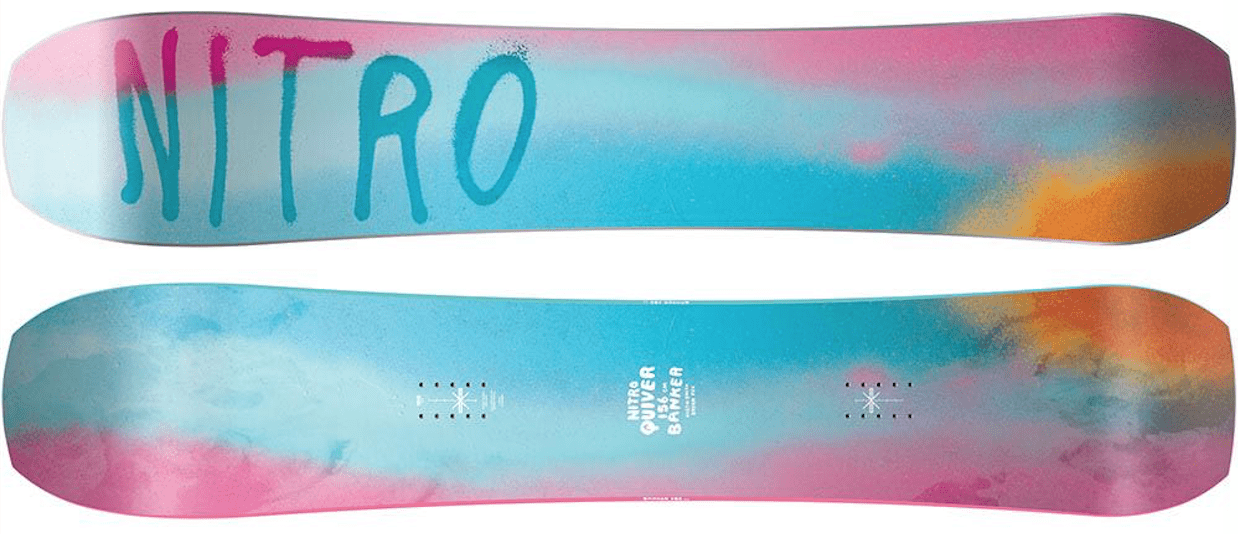 The Banker was originally designed for Banked Slalom events however the team started riding it everywhere. This design allows the board to hold very well at speed and turn quickly. The mid-wide shape is there for stability and carving. This is a great all mountain board ready to take you to the next level of your snowboarding. The directional shape being 15mm set back with slight taper allows you to keep that nose out of the soft snow. You are dealing with a traditional "true camber" shape here giving you the most response possible. The Nitro Banker is a fantastic board for step all mountain and powder riding. The more you put into this snowboard the more it gives back. If you want to go bigger on side hits and feel more stable riding fast do not pass up the Nitro Banker.
Powder – 7/10; All Mountain – 10/10; Park – 5/10; Flex – 8/10
5. Season Nexus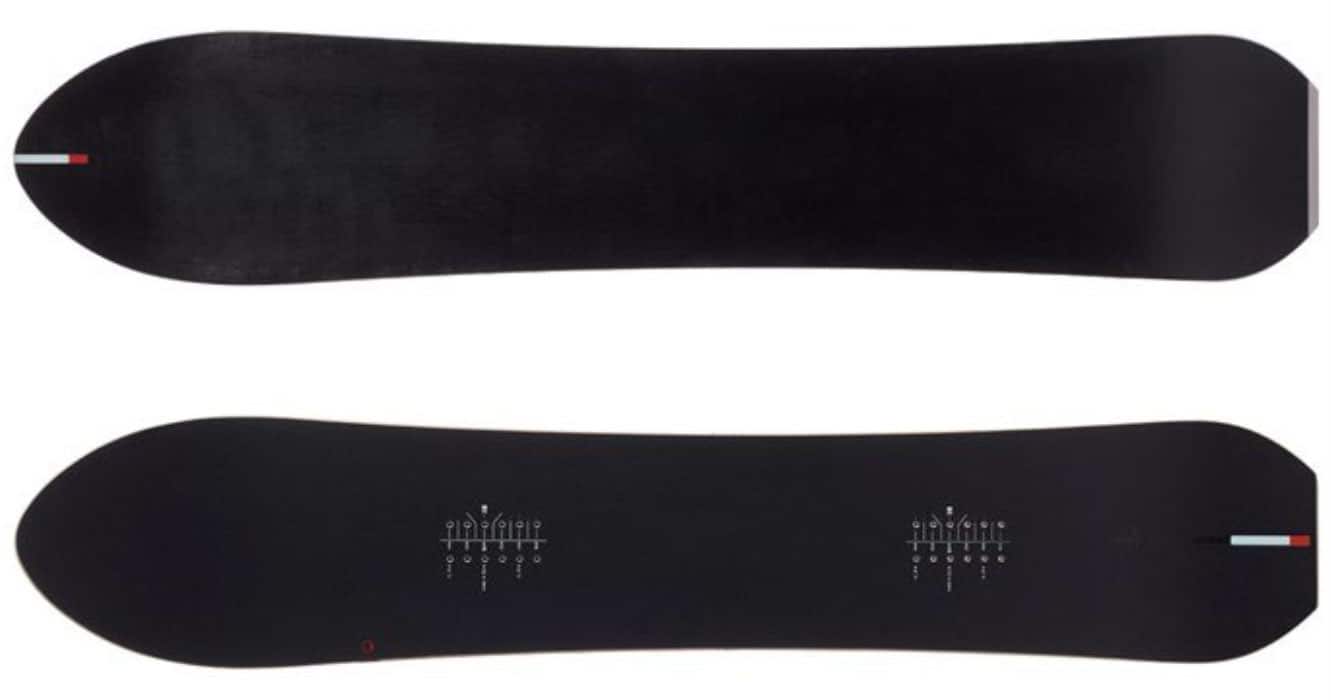 Season is a new brand to hit the snow market. The snowboard brains behind the company is Austin Smith, who you may have seen on the Nitro Quiver boards. All Season boards come with a black top sheet and black base and they will stay this way year after year. The Nexus is classified as the crud buster of the bunch. The rocker in the tip and the camber through ought allows this board to float in snow and help blast through the chop.  This is a mid-wide to wide snowboard, which gives you good float in powder. However, it also has quite a tight side cut which allows you to turn quickly. The is not the stiffest board on the market, allowing you to have a more playful surfy experience ripping along the mountain. These boards are unisex, and the width changed depending on size. The Season Nexus is a great board for someone who needs performance all mountain and powder riding, however prefers soft or loose feel. Definitely a board and brand to consider.
Powder – 8/10; All Mountain – 9/10; Park – 3/10; Flex – 6/10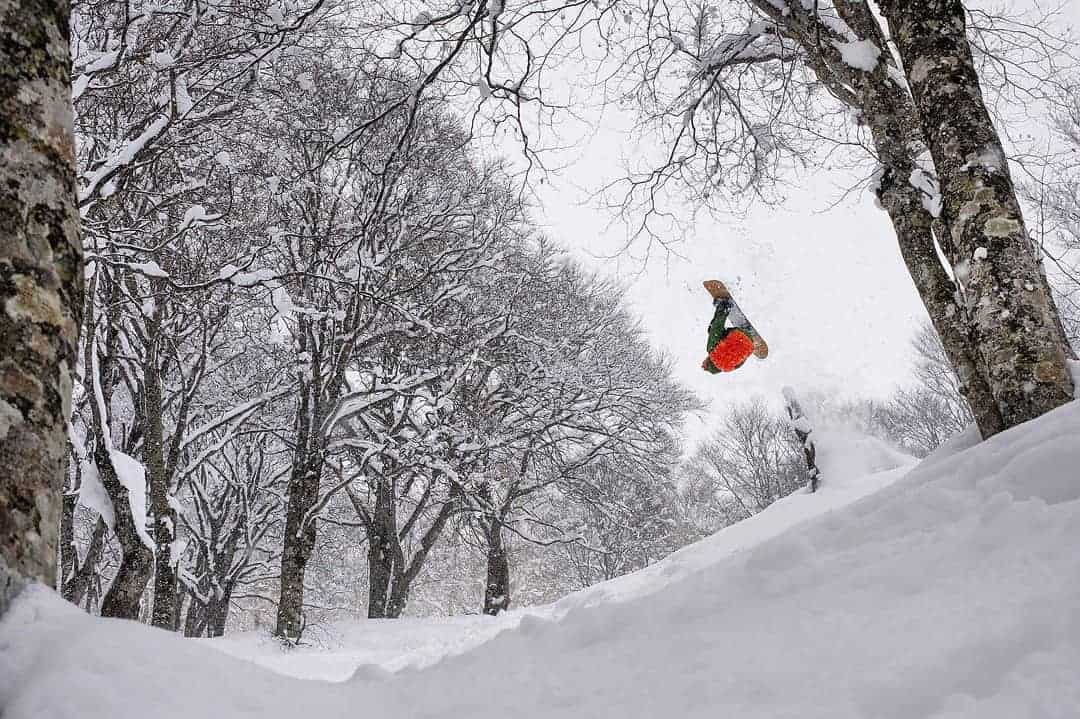 Known to some as "Snow Guru Joe", Joe Stanco has a passion for snow, snowboarding and everything that goes with it. Joey is an expert boot fitter, amateur snowboarder and product tester with "a passion for helping others find the right gear."
 He founded Joey's Myoko in Myoko Kogen, Japan, a service/demo centre and retail store for locals and travellers and during the Australian season he does his thing out of the ESS store Jindy.
 When he's not fitting boots and giving expert advice to customers Joey is on the mountain doing a bit of "R&D" on the latest snowboards. Whether you are into pow, park or shredding the groomed, Joey can recommend the right board for you.  Hit it up on his Facebook link below if you have any questions or are looking for advice.
https://www.facebook.com/joeys.myoko.9